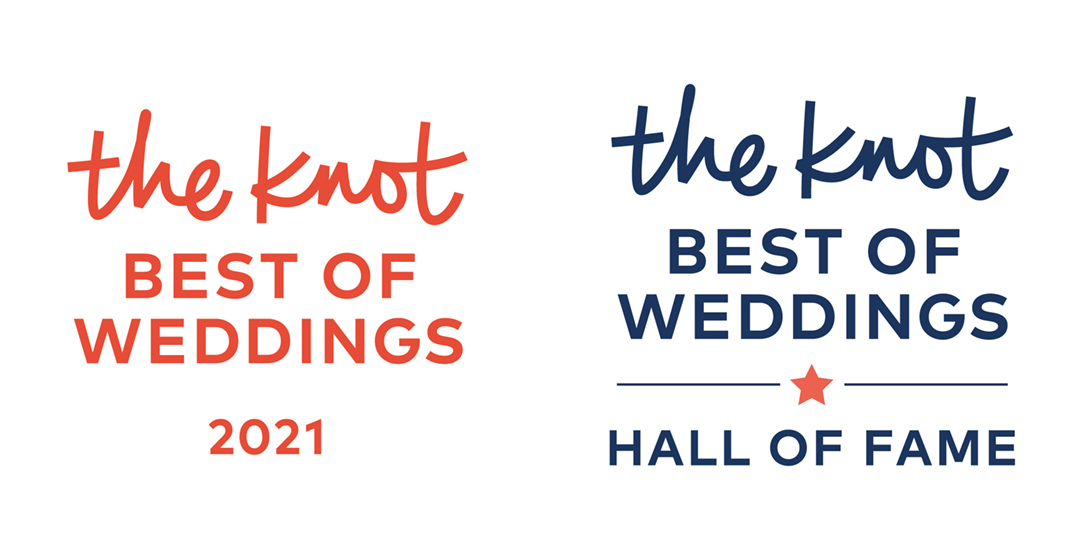 At Rick Bouthiette Photography, our team strives to be the perfect addition to each of the weddings we are part of. Most of the time, you can find us getting to know the couples we are planning weddings with, or shooting photos that immortalize life's most precious memories. Through it all, we certainly know when to pause and join in with some celebration of our own. We were recently named a winner of the Knot Best of Weddings 2021 award, and we're excited to share what this honor means to us!
The Knot is one of the nation's leading multiplatform wedding resources, and this is their 15th year of recognizing the nation's top wedding vendors. The accolade represents the highest- and most-rated wedding professionals as reviewed by real couples, their families and wedding guests on The Knot.
Despite COVID-19 interrupting many weddings this year, we're so thankful for our amazing customers who helped us achieve this honor through all of the ups and downs. Without your business, commitment to safety and enthusiasm, we wouldn't be celebrating this honor today.
This is our fourth consecutive year receiving the award, and we're happy to announce we've been inducted into The Knot's Best of Weddings Hall of Fame as a result! We're looking forward to 2021 as we try to keep the streak alive with another year of helping couples continue to celebrate life and love!
Gorgeous Photos for Your 2021 Wedding from Rick Bouthiette Photography
At Rick Bouthiette Photography, we capture special moments every day, and we would love to tell your story through photography. We realize the pandemic has created a lot of uncertainty, and we look forward to helping you navigate through the everchanging landscape. To learn more about our wedding photography and other services, give us a call at 603-361-2216.
Please follow, like and share: