They deserved to be spoiled by the amenities and luxury at their Mountain View Grand wedding. Alicia is an EMT, Keith a police officer. Each day they give to others and care beyond themselves. But on their Fall wedding day, they became the center of attention surrounded by the power of love, friends, family.
Undeterred by the unfriendly White Mountain October skies, Alicia and her bridesmaids enjoyed getting ready in her Mountain View Grand bridal suite. And Keith and his groomsmen also prepared in a suite at the Grand Hotel. Their ceremony, although moved indoors, was genuine, loving and warm… And the celebration that followed was a blast!
Alicia and Keith, thank you for the honor of documenting your love. Your friends and families made us feel lucky to get to know you more and we feel privileged. We are so very thankful to you both for your courage, honor and extraordinary self-sacrifice. We wish you the best as husband and wife. Love, Deb and Rick.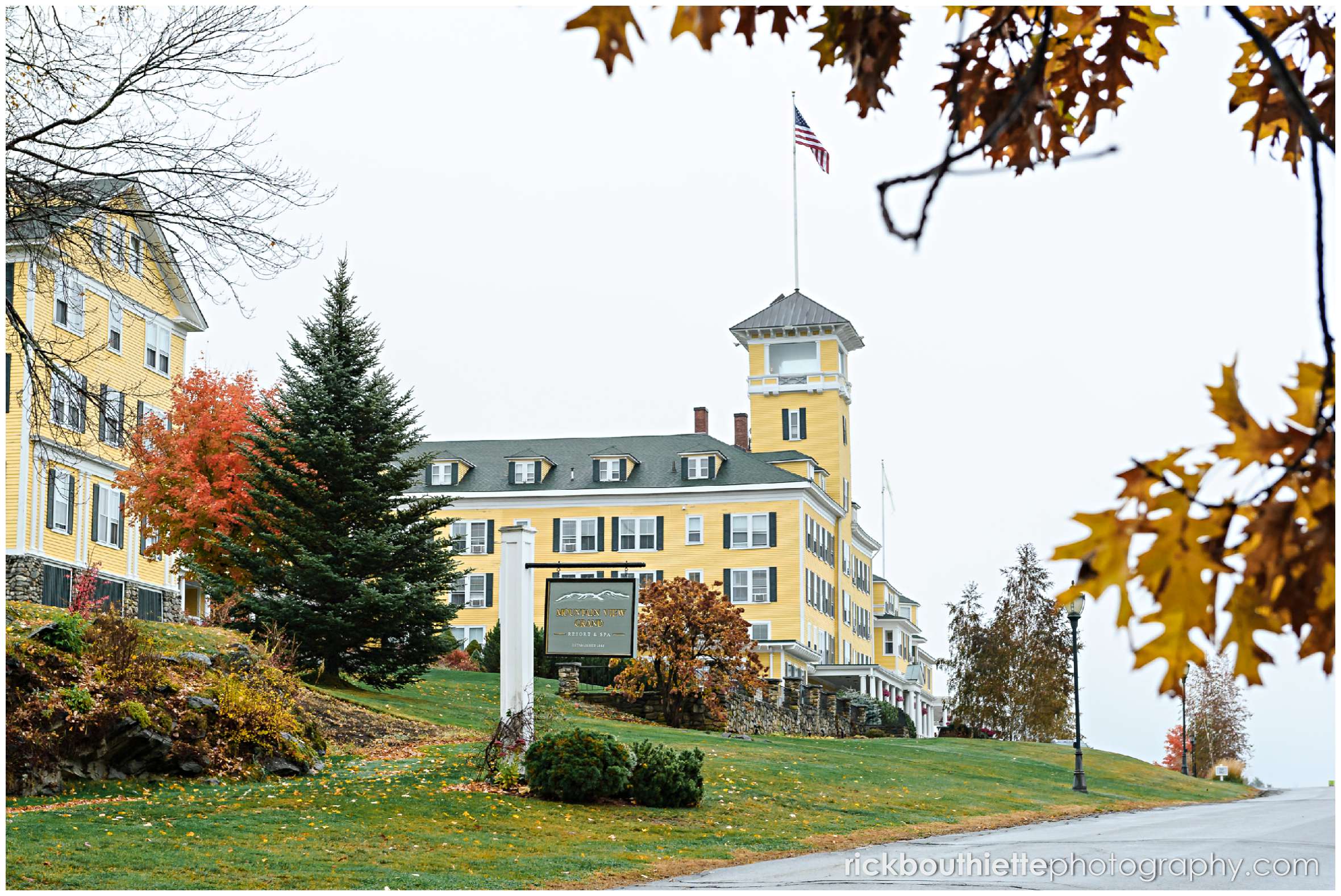 Many thanks to the amazing team who made this wedding so perfect…
Venue: Mountain View Grand Resort
Florist: Fleurish Floral Boutique
Cake: Mountain View Grand Resort
Hair + Makeup: Tower Spa at Mountain View Grand Resort
Music: DJ Scotty O
Dress: Inspirational Bridal
Bridesmaids Dresses – Inspirational Bridal
Tuxedos: Men's Wearhouse
 Photography: Rick Bouthiette Photography
Let's show Keith + Alicia some L.O.V.E with a like, a share or comment!