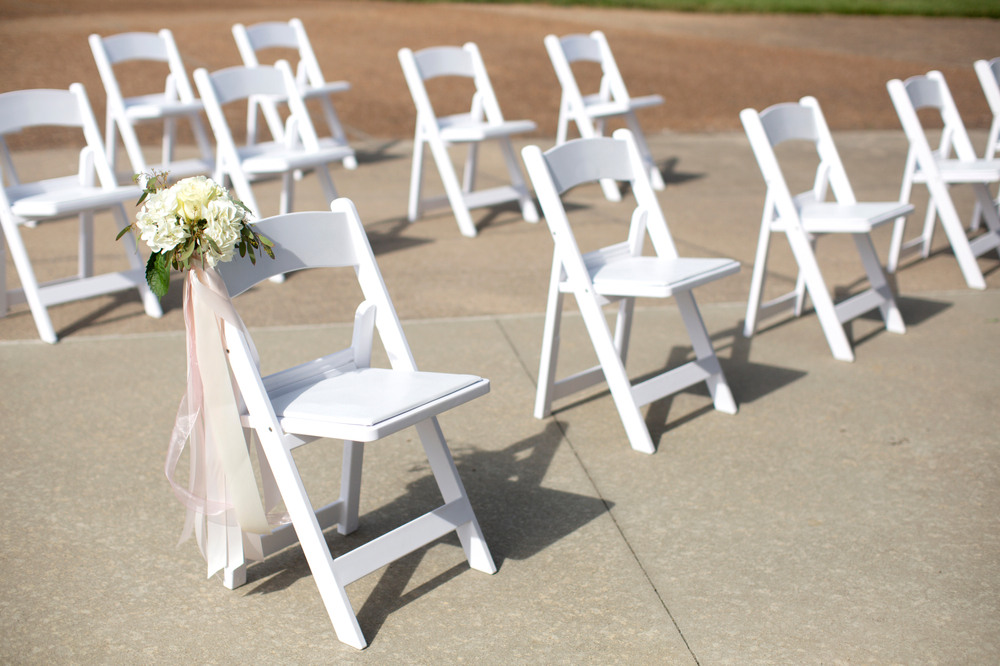 Weddings will look a little different for the foreseeable future, but it isn't necessarily a bad thing! Rather than postponing your wedding, there are several things you can do to have a safe, memorable special day in 2021. These four tips should help you encourage social distancing at your upcoming wedding.
Custom Face Masks
There's a decent chance that most of your guests will bring their own masks to your wedding, but why not provide custom masks anyway? Providing your guests with masks as favors will guarantee that all of your guests have the means to celebrate safely regardless of whether they came prepared. Plus, there are a lot of great mask ideas out there that your guests are sure to enjoy.
Unique Seating Arrangements
Many weddings we photographed in 2020 implemented unique seating arrangements to keep guests comfortable yet reasonably spaced out. Socially distanced ceremony and reception seating is a trend we expect to continue into 2021. Consider grouping guests by their household if possible, and try to seat no more than six people at each dining table.
Outdoor Weddings
Unique floor plans are becoming a staple at weddings these days. A great way to guarantee you'll have ample space to accommodate things like safe socializing and cocktail hour is to choose an outdoor venue. Indoor venues are still a viable option, but they don't offer quite as much flexibility as most spacious outdoor choices.
Set Social Distancing Expectations in Advance
It would be best if you assumed that your wedding is the first "post-COVID" wedding that each of your guests has attended. As such, they may not have a clear understanding of what to expect when it comes to social distancing measures. It makes sense to communicate your general safety plan in advance, so your guests have some idea of what to expect before they arrive. On your wedding day, consider having signage present at the venue to create an even greater sense of clarity amongst everyone in attendance.
Gorgeous Small Wedding Photos from Rick Bouthiette Photography
At Rick Bouthiette Photography, we capture special moments every day, and we would love to tell your story through photography. We realize the pandemic has created a lot of uncertainty, and we look forward to helping you navigate through the ever-changing landscape. To learn more about our wedding photography and other services, give us a call at 603-361-2216.
Please follow, like and share: