New Hampshire Wedding Photographers:
11 REASONS TO CHOOSE US
Choosing a wedding photographer is one of the most important decisions you'll make when planning your wedding. Consider these 11 points when it comes to choosing your wedding photographer.

1. ENJOY BEING YOURSELF
The problem with photographing people comes in when you have serious people doing silly things and silly people doing serious things. It just looks fabricated. If you like silly things, do silly things. If you like serious things, do serious things. Be yourself. Trust us. We'll get you relaxed, we'll have a good time, and the rest will take care of itself.
2. SEEING LOVE. WE GET IT
It's not easy to truly capture love in a photograph. It's all surface and veneer – evidence of our existence, nothing more. But if you hit it right, it's enough… Enough to remind us of the people we were, the people we'll always be. It's enough to connect us, move us, and take us back in time. We do that.
3. LETTING PEOPLE BE PEOPLE
People are pretty awesome on their own. So if we're not taking formal portraits, we're staying out of your way. We won't be manufacturing your moments. We think it's about putting ourselves in the right place at the right time. We believe in living, breathing pictures, and that requires living, breathing people. So we don't tell you what to do and how to act. We're not holding you captive. Enjoy your wedding day. Be yourself. We'll worry about the pictures.
4. FOCUSING ON THE RIGHT STUFF
Our simple formula: Have fun. Help others. Be honest. Does anything else matter?
5. OUR STYLE
Them: Editorial, Lifestyle, Vintage, Fine Art
Us: Authentic, Timeless, Storytellers, Human
6. WE'RE ALWAYS AROUND
Email us, tweet us, message us, or call us. We're around. No three day wait to hear from us. We're here for you. Start to finish… And every stage in between. Planning a wedding isn't an easy task. Go ahead. Lean on us.
7. WE SEE BEYOND PRICE
High end. Low end. These are meaningless. Your wedding is as good as you feel about it. To us it's about the whole experience.
8. NO ONE-YEAR WAIT
Your images in 3-4 weeks. We want you to see your pictures when you're still super excited… not when your wedding is old news.
9. WE'RE MARRIED TOO
We get it. We've been there. We know what it's like to be in the middle of it. We'll know when to step in, when to step back, when you need space, and when you need help.
10. WE WANT YOU JUMPING FOR JOY
We don't spend time submitting to magazines and blogs. We spend time taking pictures, thinking about pictures and working with couples. We rely on our awesome, ecstatic clients to spread the word, so you can bet you matter more than anything else.
11. YOU GET TO MEET LUCIE + VIVIEN!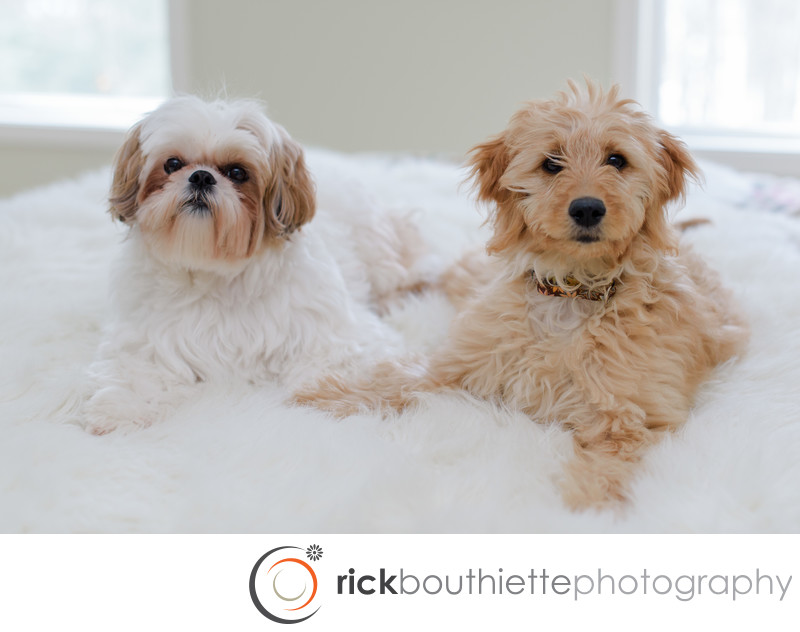 ---
Want peace of mind knowing your memories will be captured perfectly?
Call us - 603-361-2216 OR Text Us!
---
We're a husband and wife team providing wedding photography + event coverage in Southern NH as well as the Lakes Region, the White Mountains and the surrounding areas. In addition, we also offer coverage in Boston, the North Shore and Cape Cod.