A Rye State Park Proposal
After spending many summers together at Lake Winnipesaukee and then moving to the seacoast, Brian and Lia grew incredibly close. They enjoyed being in each other's company so much that they never could say when their first date truly was. However, when Lia gave Brian a goodbye kiss at a local bagel shop, they both realized they shared something special.
Two years into their blossoming relationship, Brian decided it was time to propose. One beautiful day in February, he took Lia to Rye State Park, one of their favorite spots. The newly engaged couple spent their evening having a delicious meal in Portsmouth, where a few restaurant patrons congratulated them. When they told their families, everyone was thrilled by the good news.
After countless interruptions due to the pandemic, Brian and Lia were so excited to celebrate with family and friends. They eagerly awaited their church wedding and celebrations at The Thompson Inn.
Wedding Bells and a Fun Celebration at The Thompson Inn & Cyderhouse
Lia and Brian were married at the stunning St. Michael Parish in Exeter. Brian's face lit up when he saw Lia for the first time, and the two were beaming with joy as they exchanged vows.
From there, they made their way to The Thompson Inn & Cyderhouse to enjoy the rest of their evening. Having planned their wedding day for so long, they were extremely excited to see everything come together. The newlyweds shared their first dance to "Mean to Me" by Brett Eldredge, and we loved capturing such an emotional moment between them. Their loved ones ate, danced, laughed and raised their glasses to the happy couple.
Lia and Brian told us their perfect day includes hiking or taking a walk with their dog, Copper. We wish them many more perfect days together as they begin their new journey as husband and wife!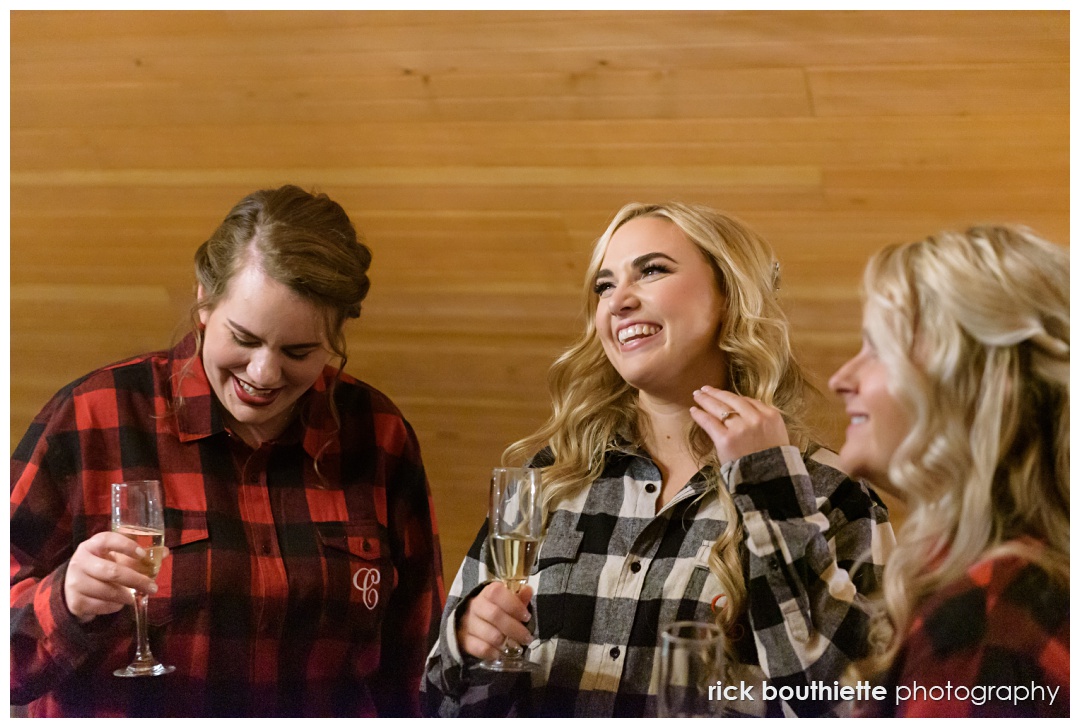 Many thanks to the phenomenal team who made this wedding at The Thompson Inn so perfect…
Ceremony: St. Michael Parish
Reception: The Thompson Inn & Cyderhouse
Wedding Coordinator: Stephanie Mullin and Jennifer Drohan through The Thompson Inn & Cyderhouse
Videographer: Sean Mitchell
Florist: Lyndsey Loring
Cake: Sweetened Memories
DJ/MC: Jeremy Guilbeault
Dress: Marry and Tux Bridal
Menswear: Marry and Tux Bridal
Makeup: 5 Diamond Salon
Hair Styling: 5 Diamond Salon
Photography: Rick Bouthiette Photography
Wedding Photography at The Thompson Inn from Rick Bouthiette Photography
We capture special moments every day, and we would love to tell your story through photography. Whether you are looking for a wedding at The Thompson Inn or a charming seaside celebration, we are here to take elegant, professional photos that you will remember forever. To learn more about our wedding photography and other services, give us a call at 603-361-2216.