Turning over a new leaf as husband and wife is a beautiful experience during fall, the season of transformation. There's also nothing like saying "I do" in the fall at a country inn in the White Mountains. Jared and Kasey's autumn wedding at The Wentworth Inn was a moving experience we'll always remember. Read about their journey from classmates to bride and groom below!
Junior High Sweethearts
Jared and Kasey go way back. In fact, their story begins in the 7th grade! Despite growing up in separate towns, Jared and Kasey attended the same middle school. There, they met and dated for a few months before splitting up. However, they remained friends and continued seeing each other over the years. During their junior year of high school, the couple decided to give their romance another try.
Eight years later, Jared surprised Kasey with a weekend away at The Wentworth by the Sea in New Castle, NH. He got down on one knee by the sea on a frosty October day, and Kasey said yes while snow flurries fell around them. Afterward, they spent a memorable evening sharing dinner and drinks in Portsmouth to celebrate. The pair couldn't wait to start planning their autumn wedding at The Wentworth Inn.
A Cozy Autumn Wedding at The Wentworth Inn
Jared and Kasey got ready for their big day with their closest friends at the Wentworth Inn before walking down the aisle. A beautiful day awaited the couple, and the sunlight accentuated the orange and yellow leaves on the trees. Jared and Kasey wed in front of a gazebo decorated with fall foliage, pumpkins and colorful flowers. It was a gorgeous ceremony.
The couple's reception at The Wentworth Inn was filled with smiles, lively dancing, and plenty of champagne. Our favorite part of the day was watching Jared and Kasey cut the tree-themed cake bearing their initials. Carving initials into a tree trunk and promising to love each other forever recalls the days of young love. It's the perfect symbol for their love story.
What does forever look like for Jared and Kasey? As a married couple, they plan to share lots of relaxing mornings sleeping in, enjoying breakfast and sharing coffee together. They'd also love to keep traveling to NYC on weekends and strolling through Central Park with their pup. It sounds like a bright and sunny future, and we couldn't be happier for them!
Congratulations Jared and Kasey! We were delighted to be a part of your autumn wedding at The Wentworth Inn!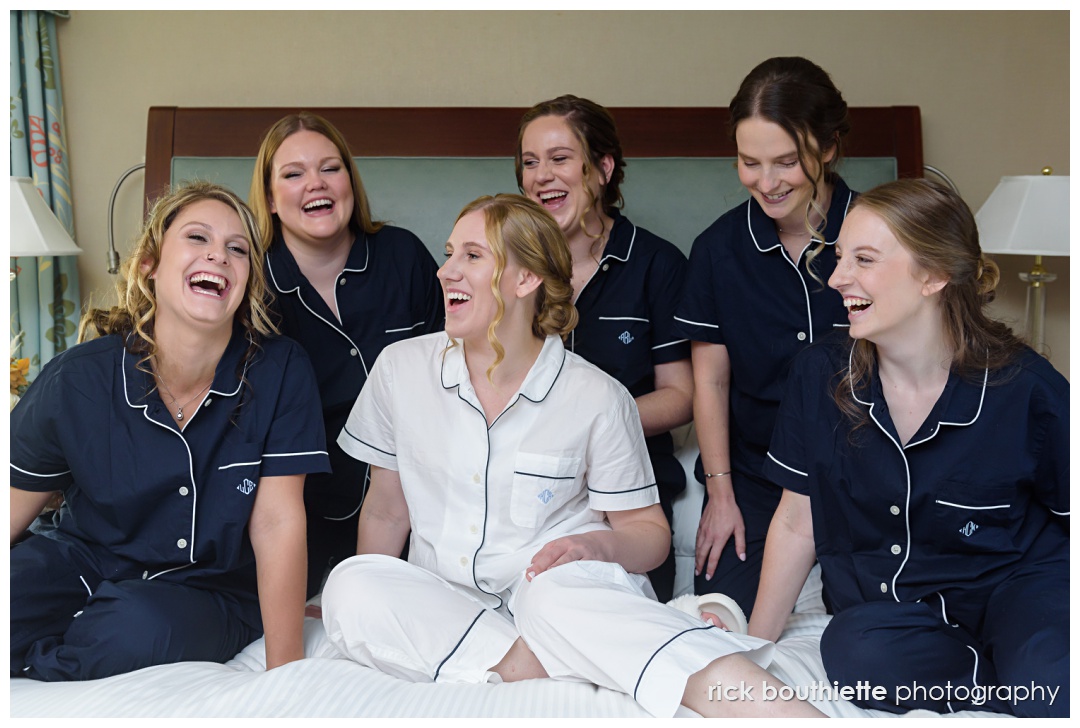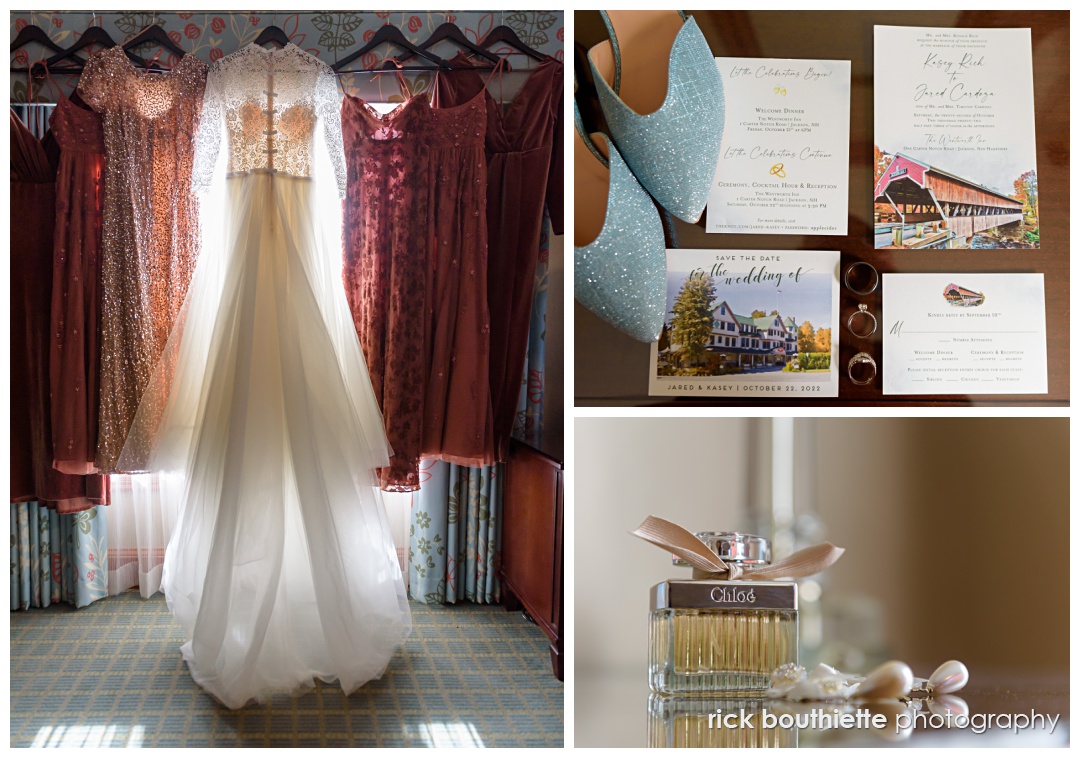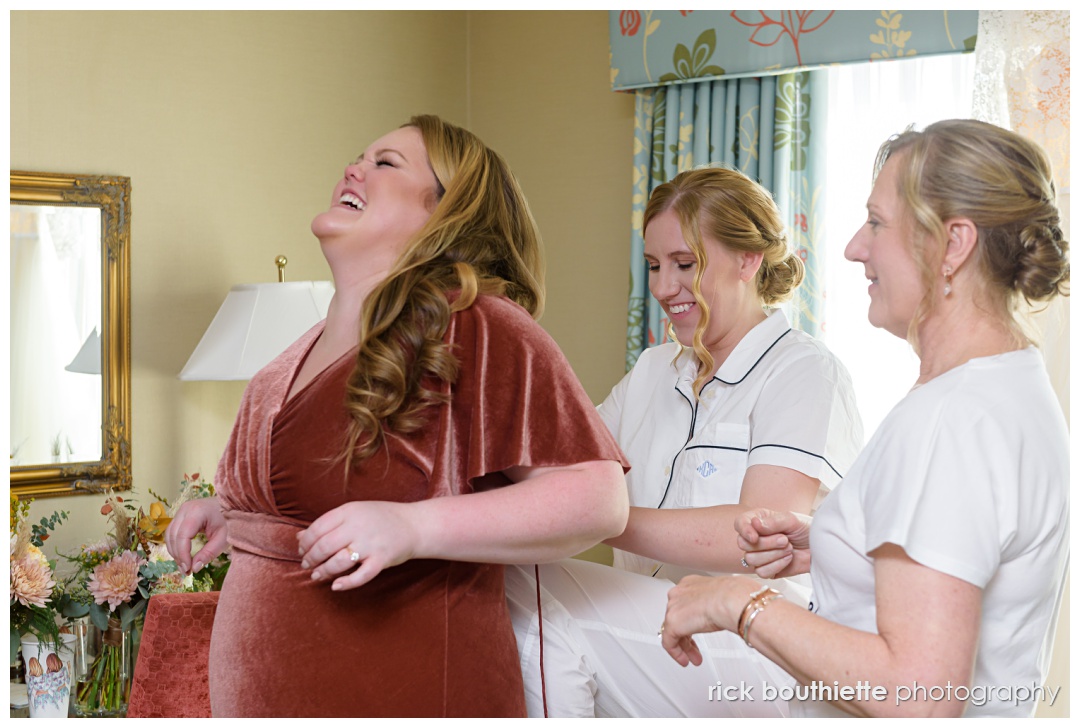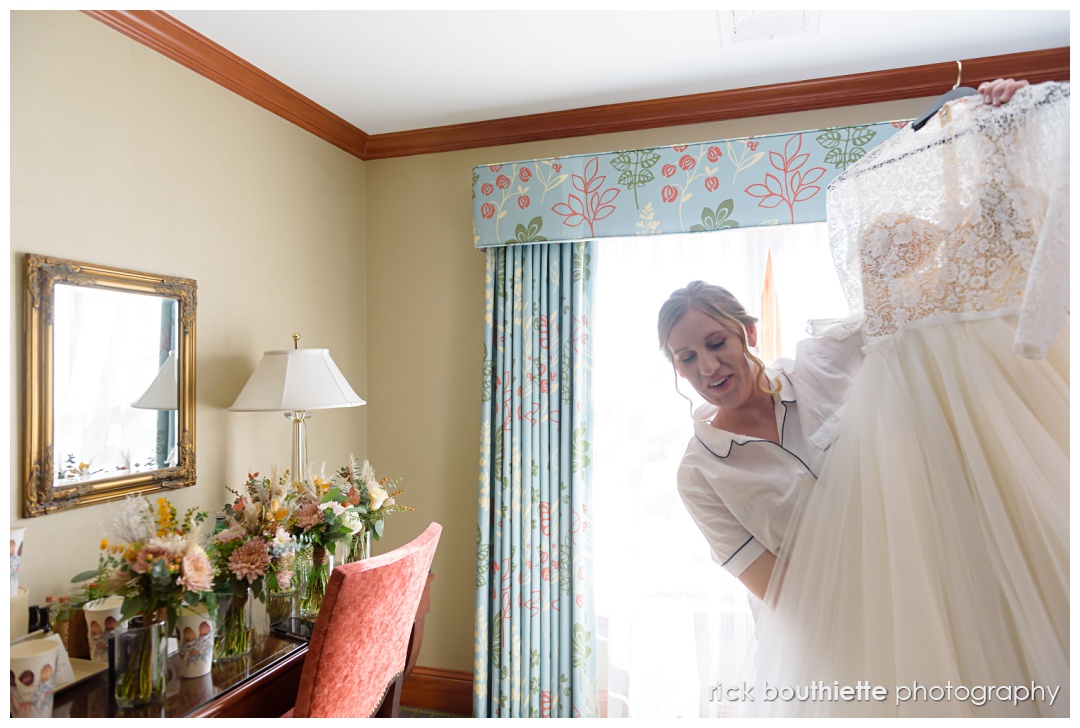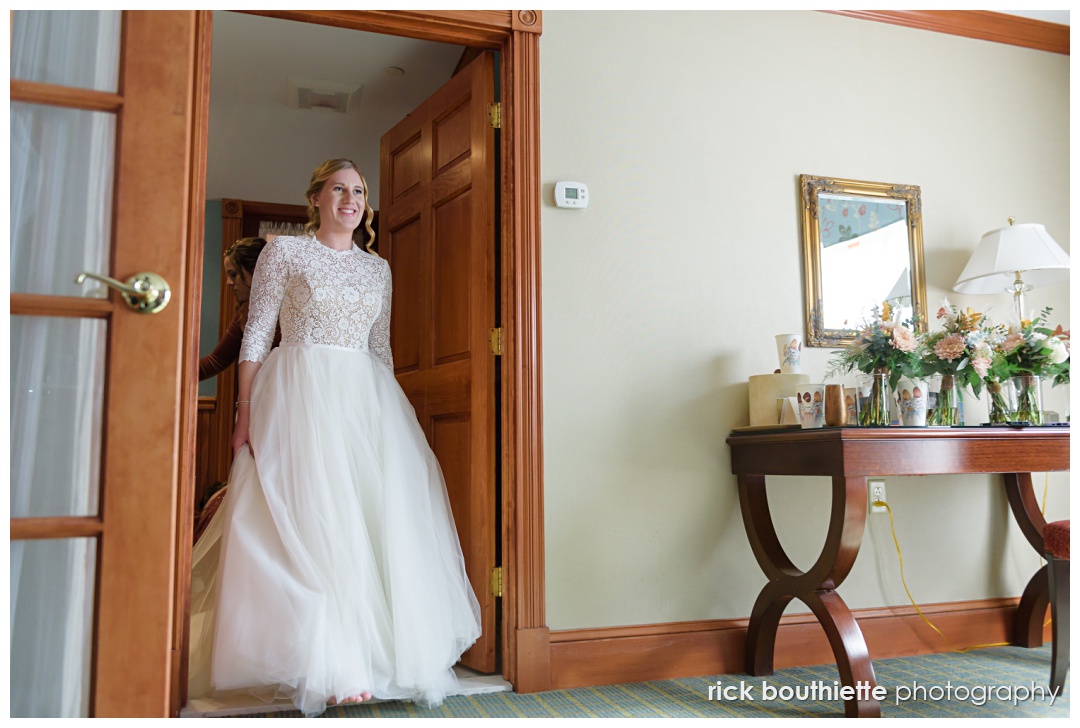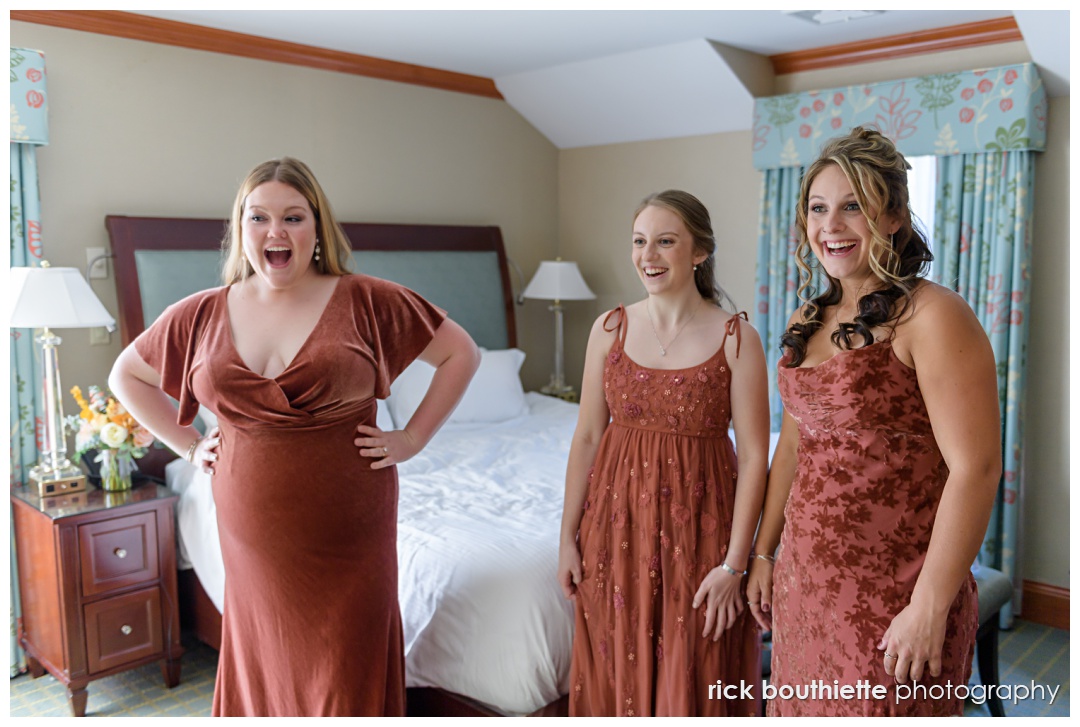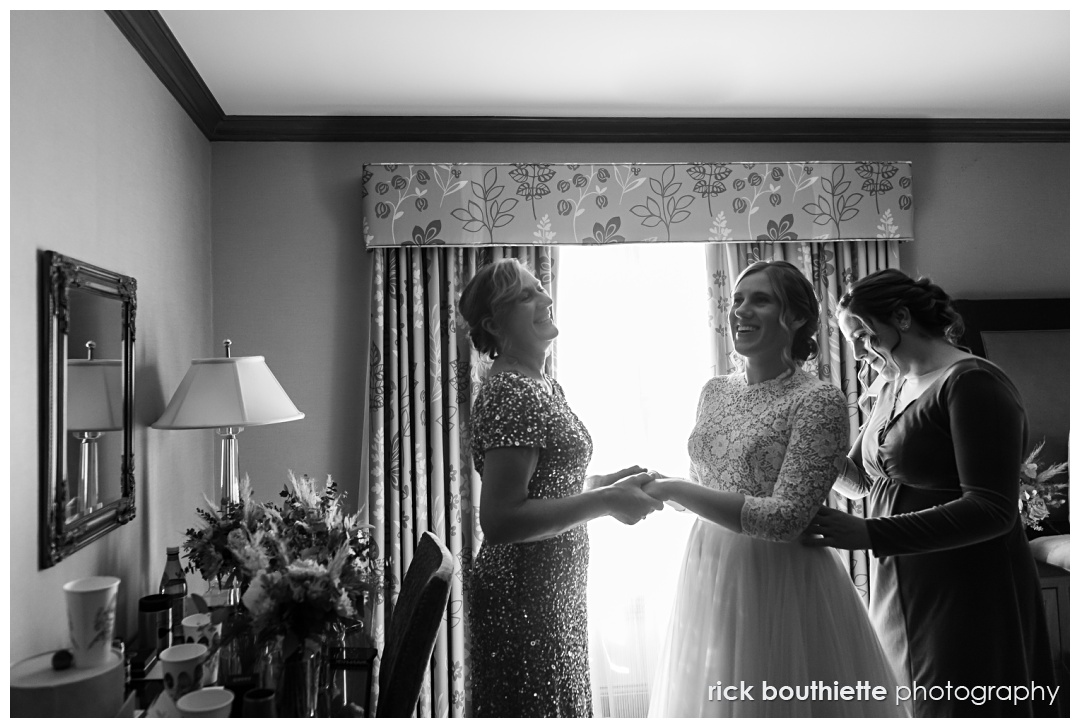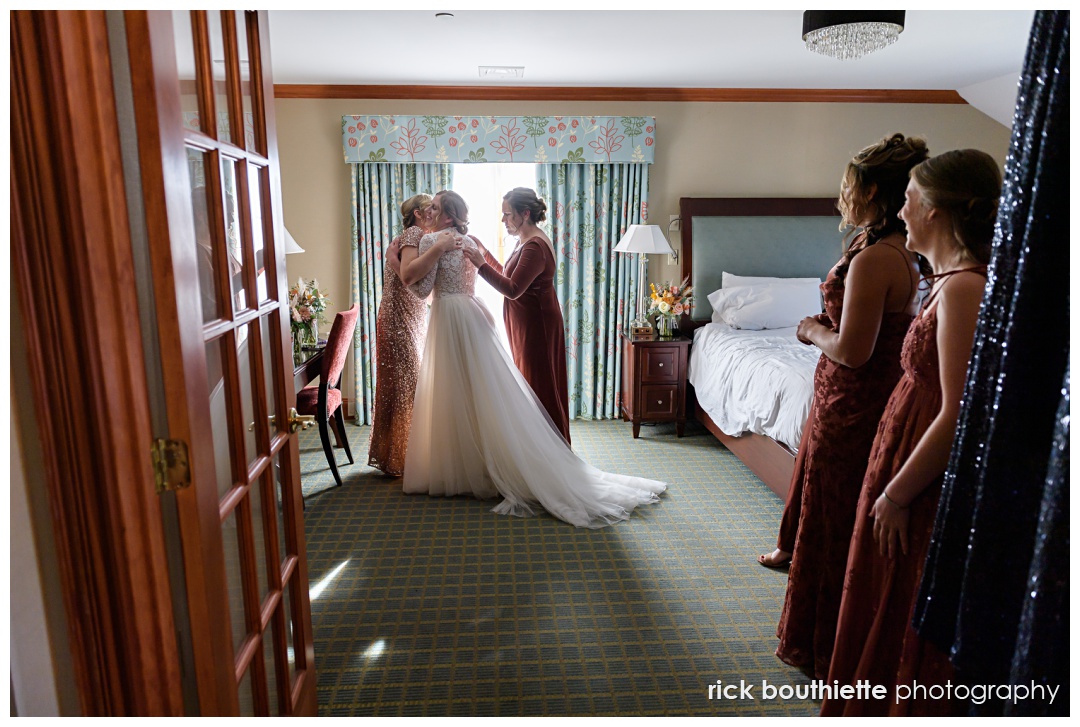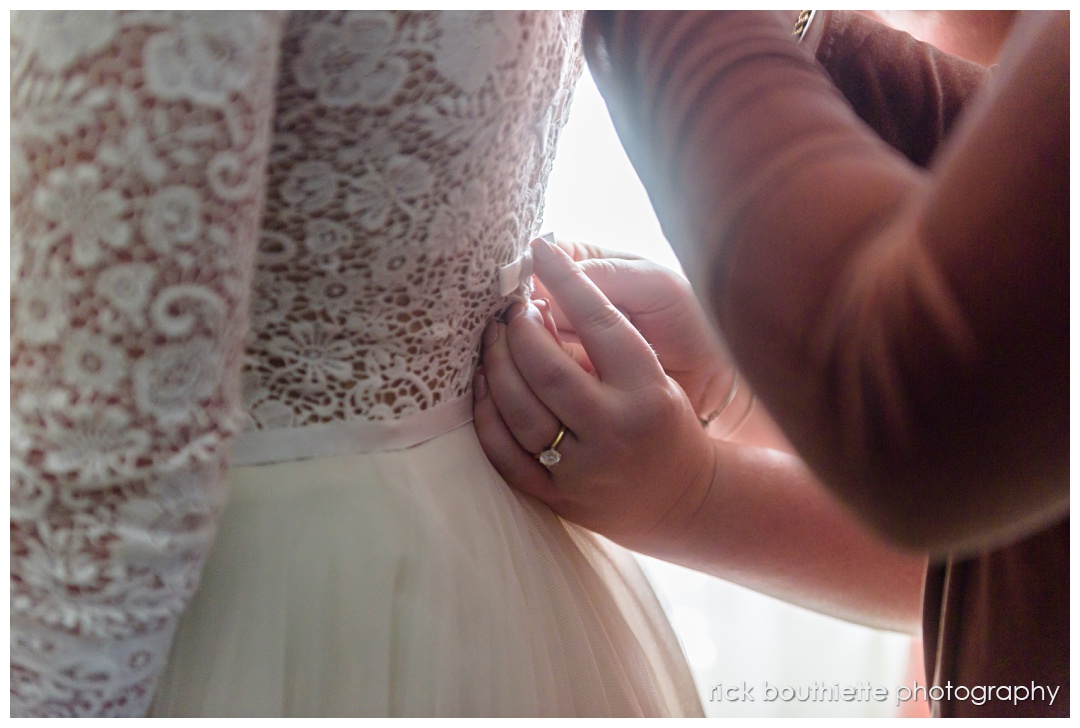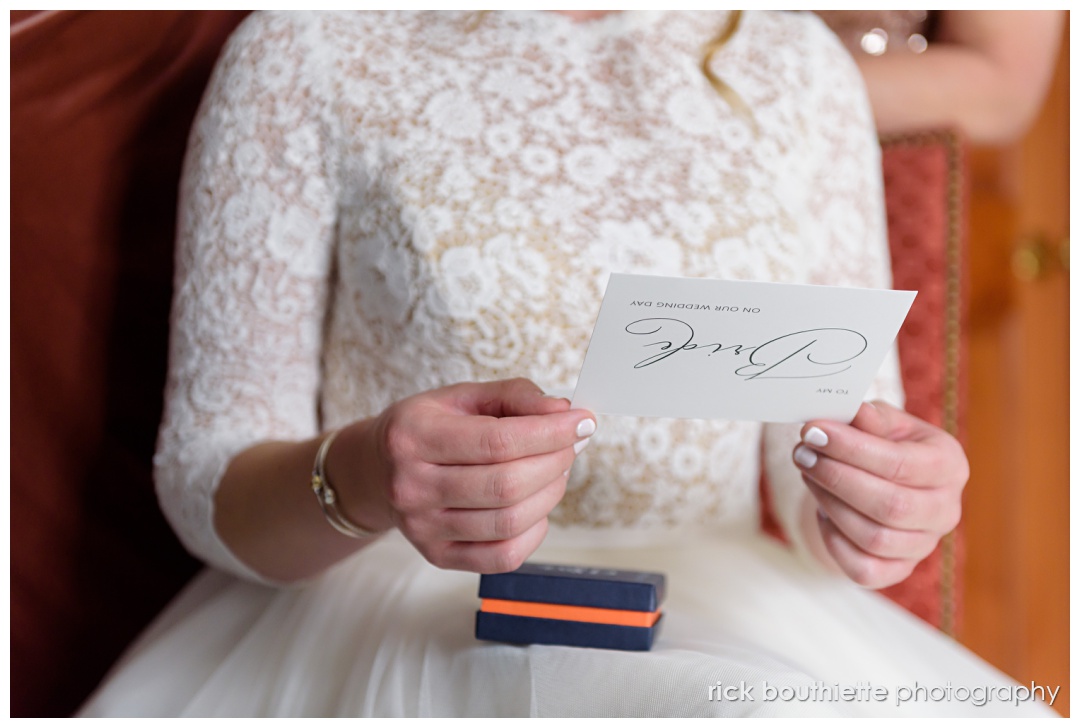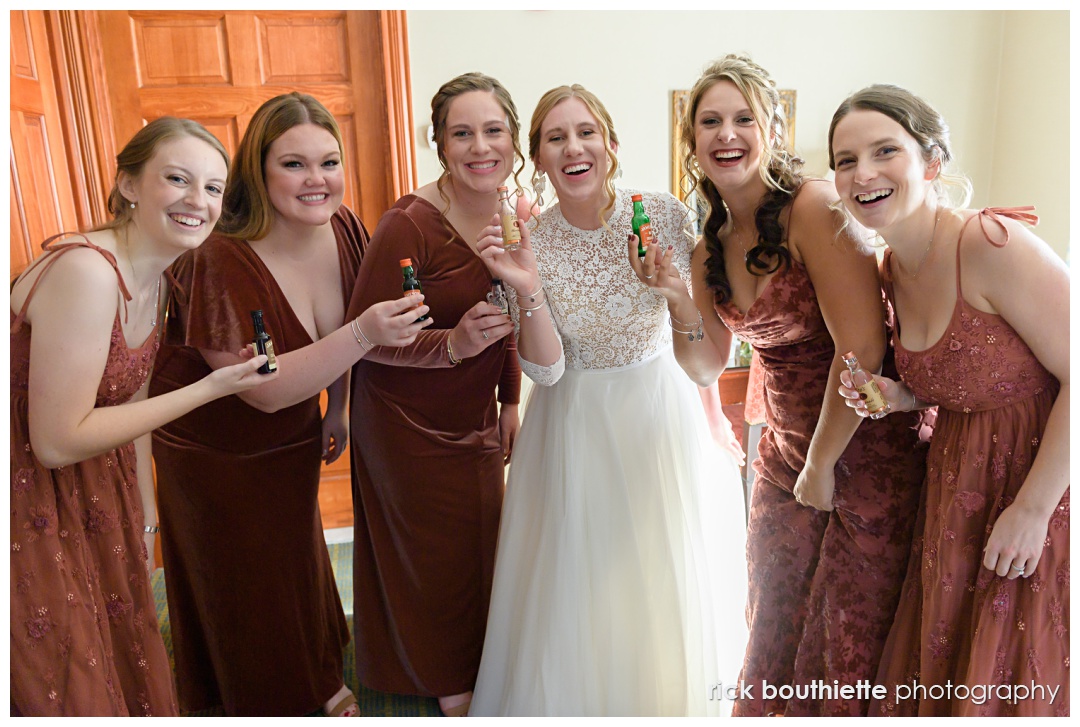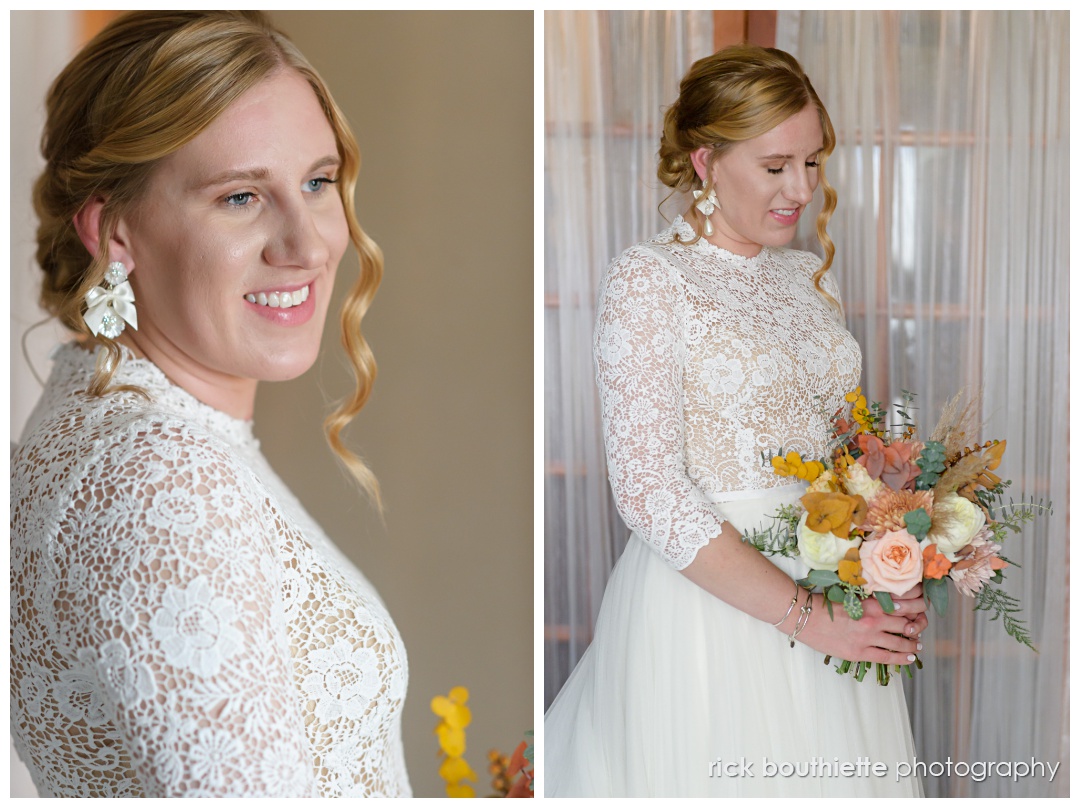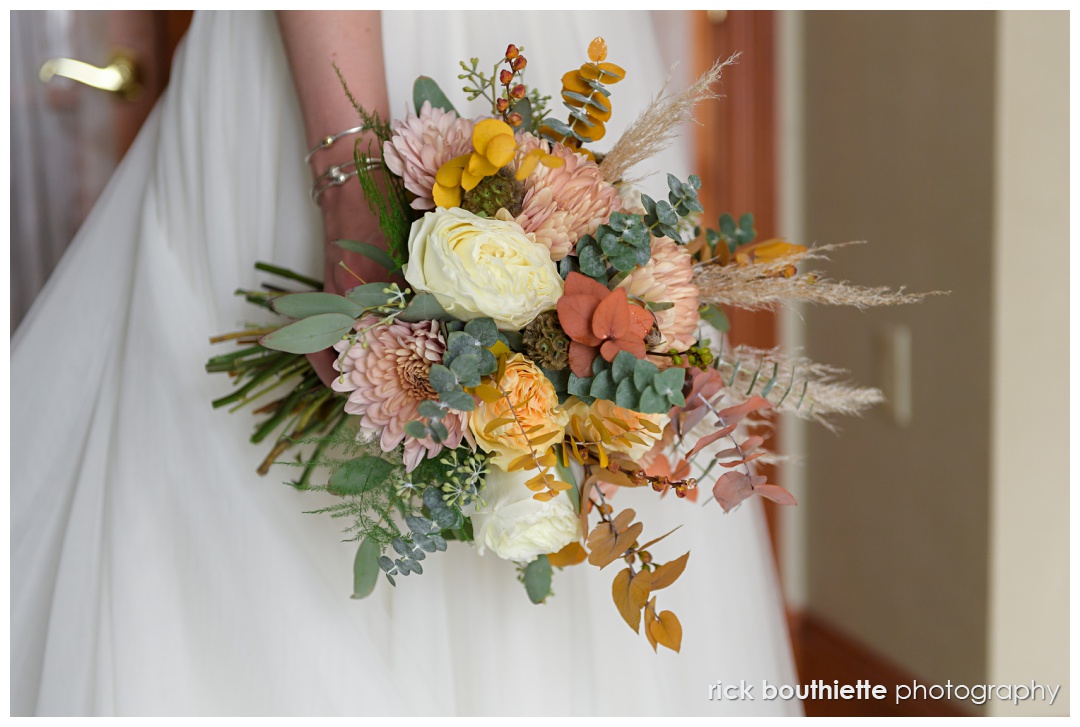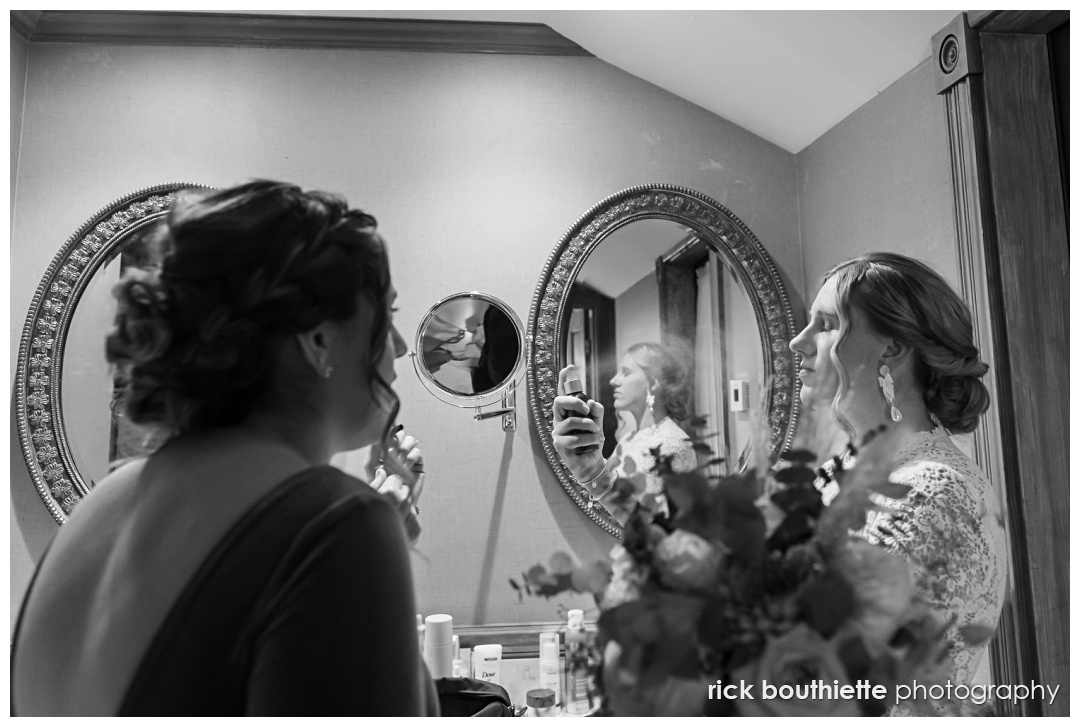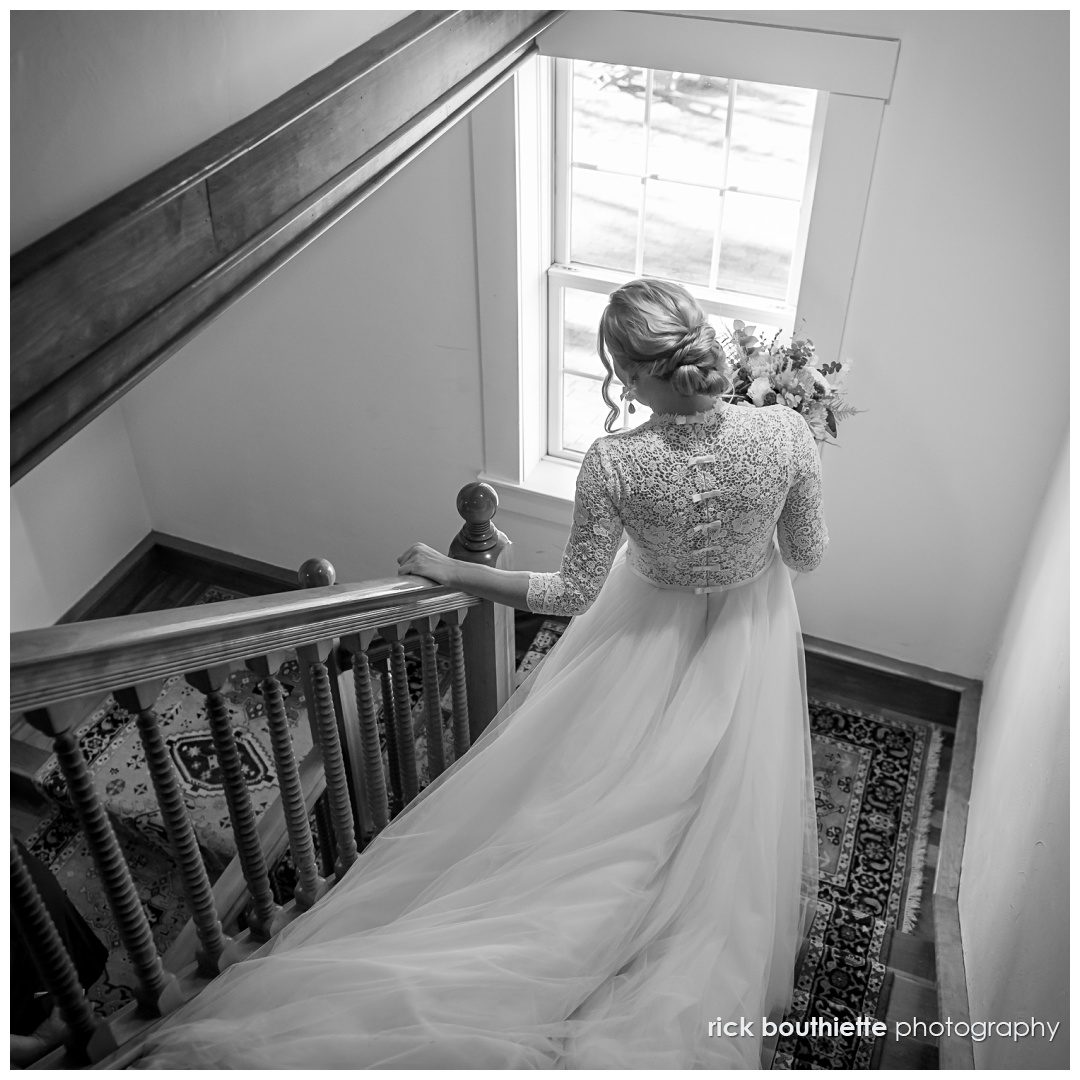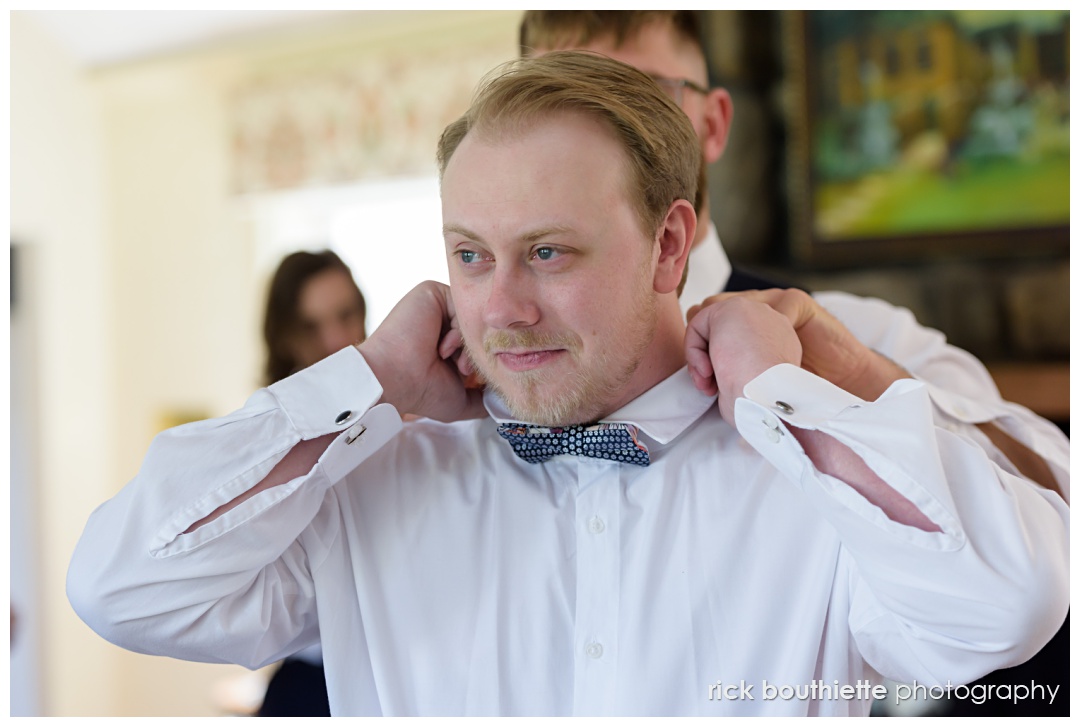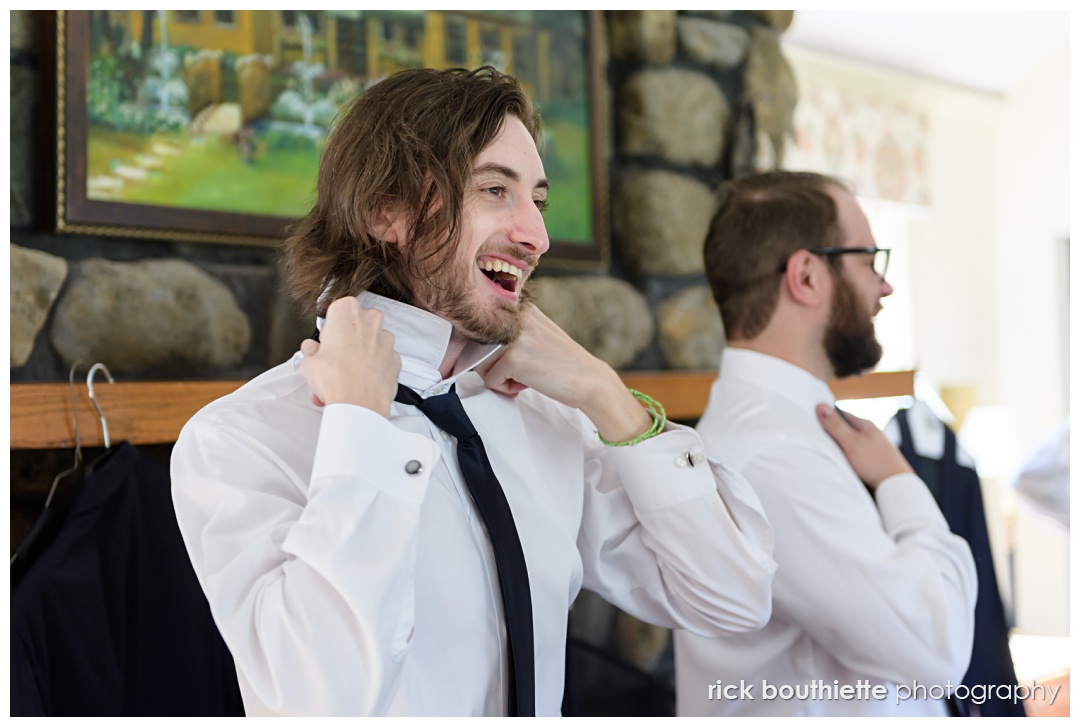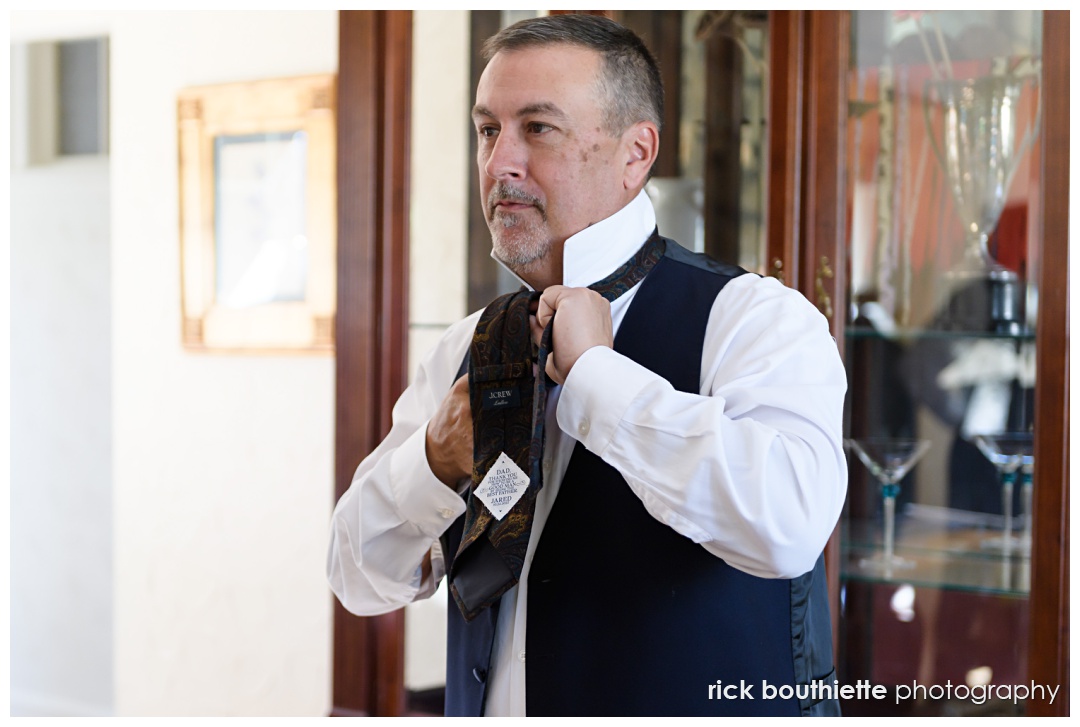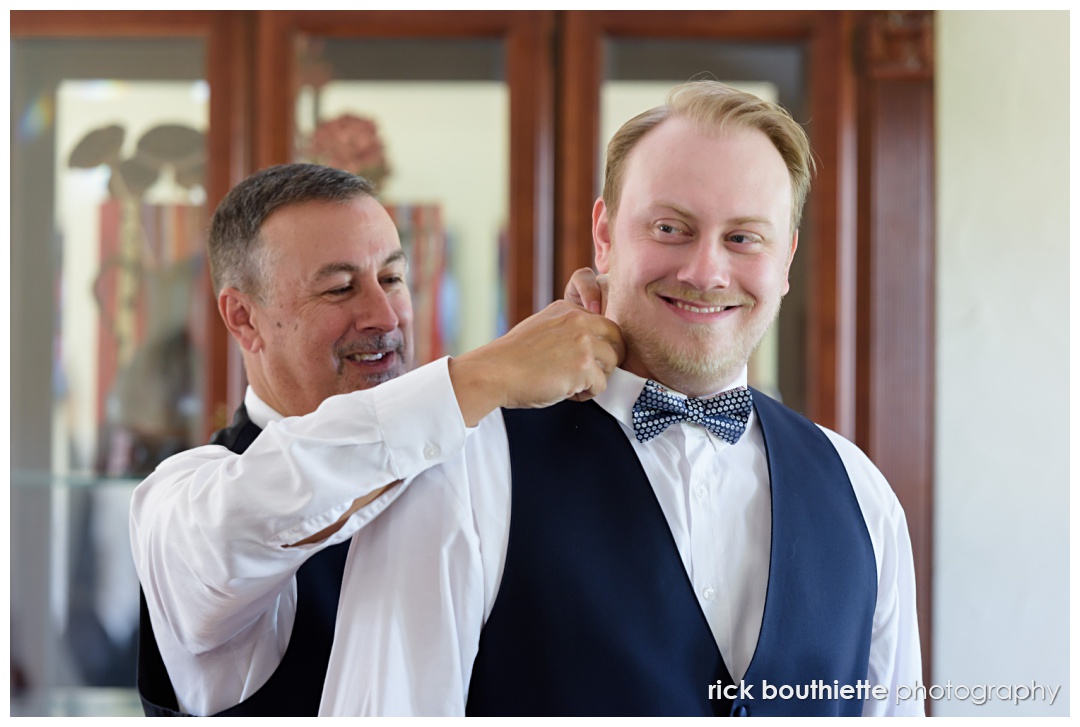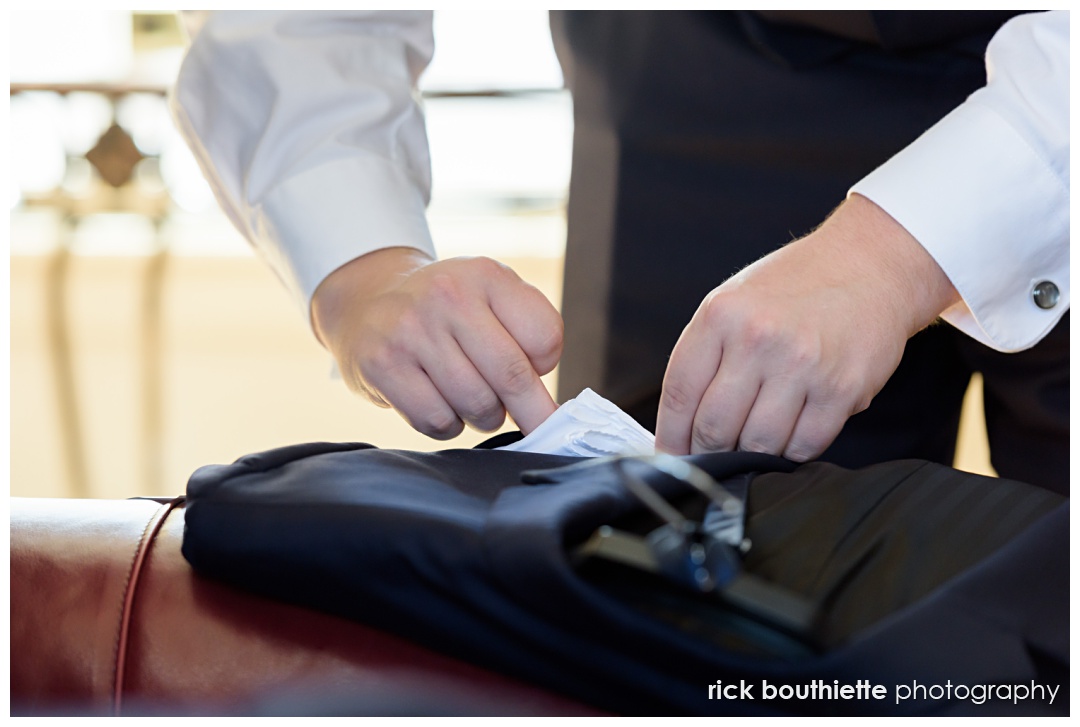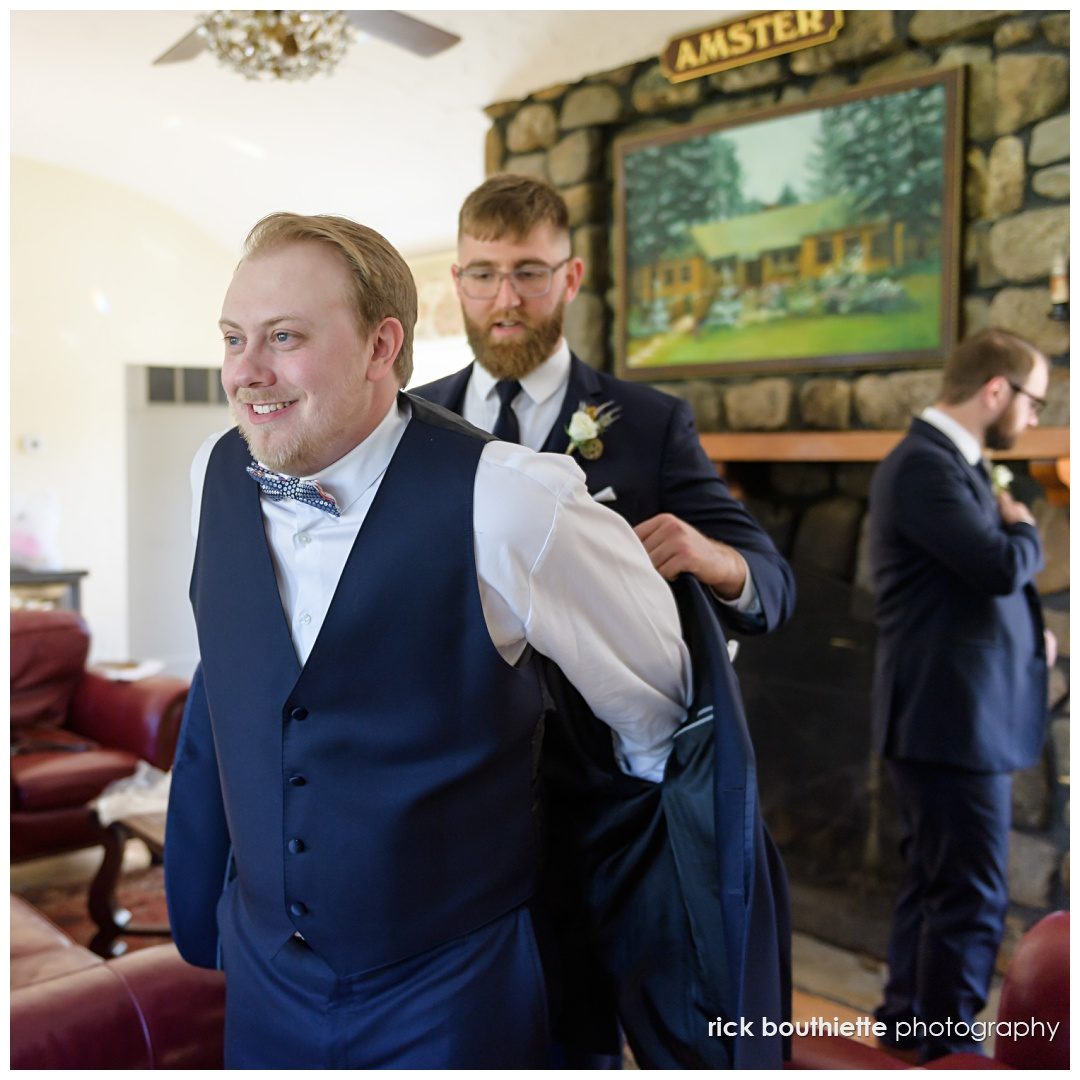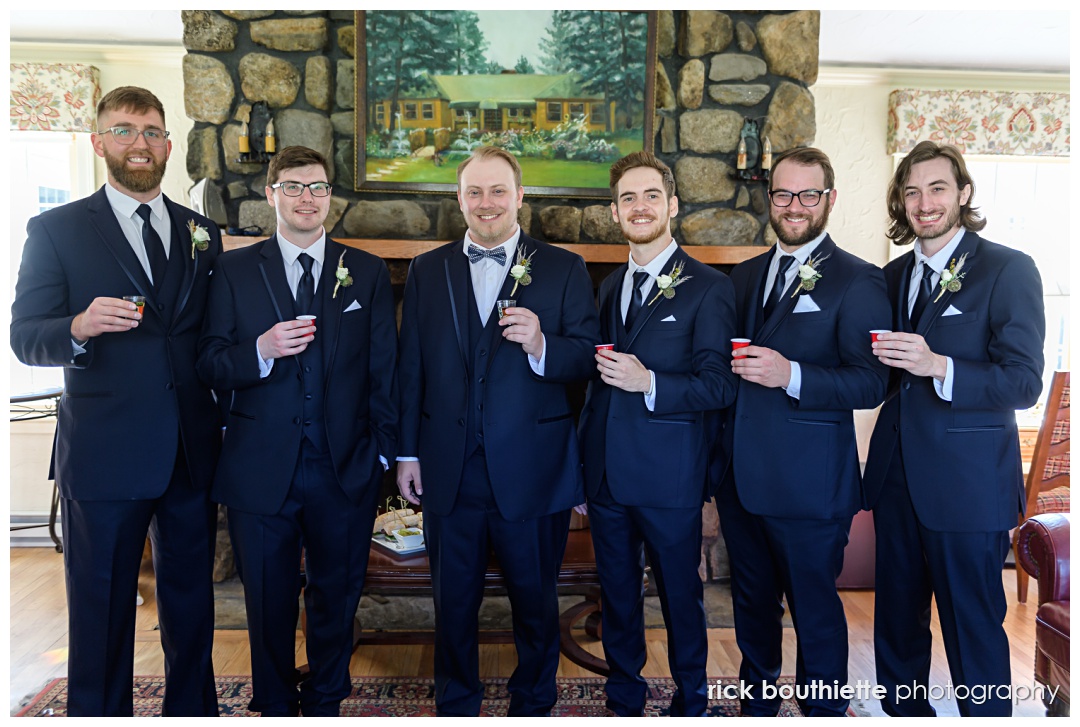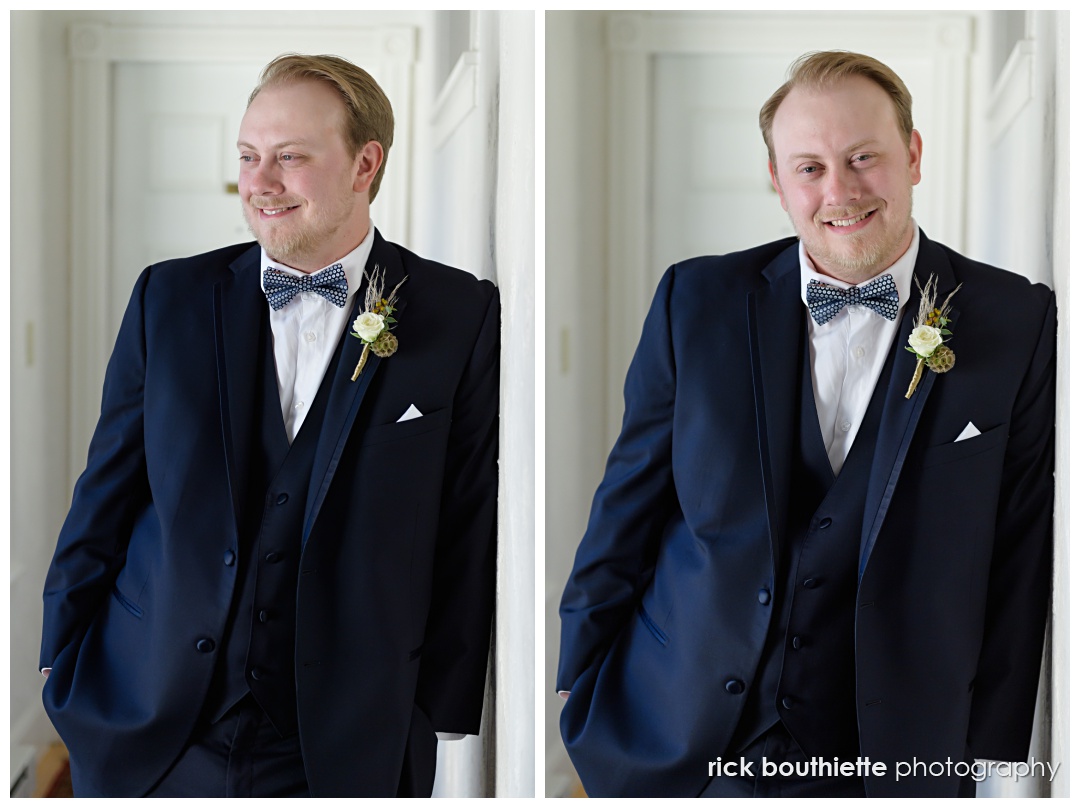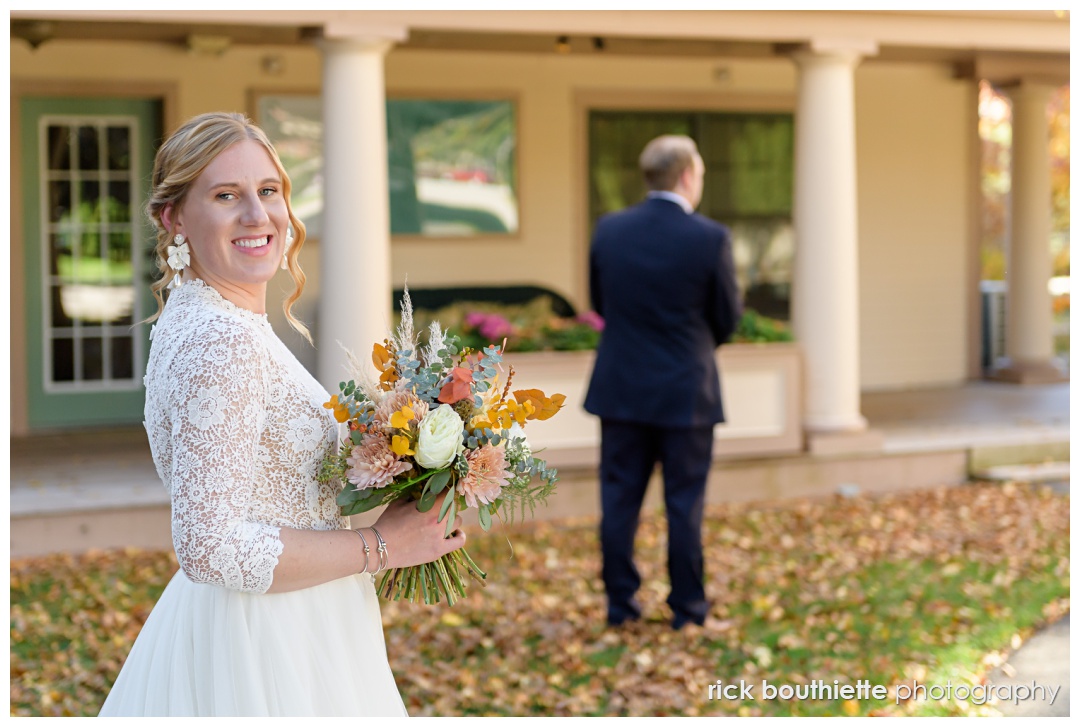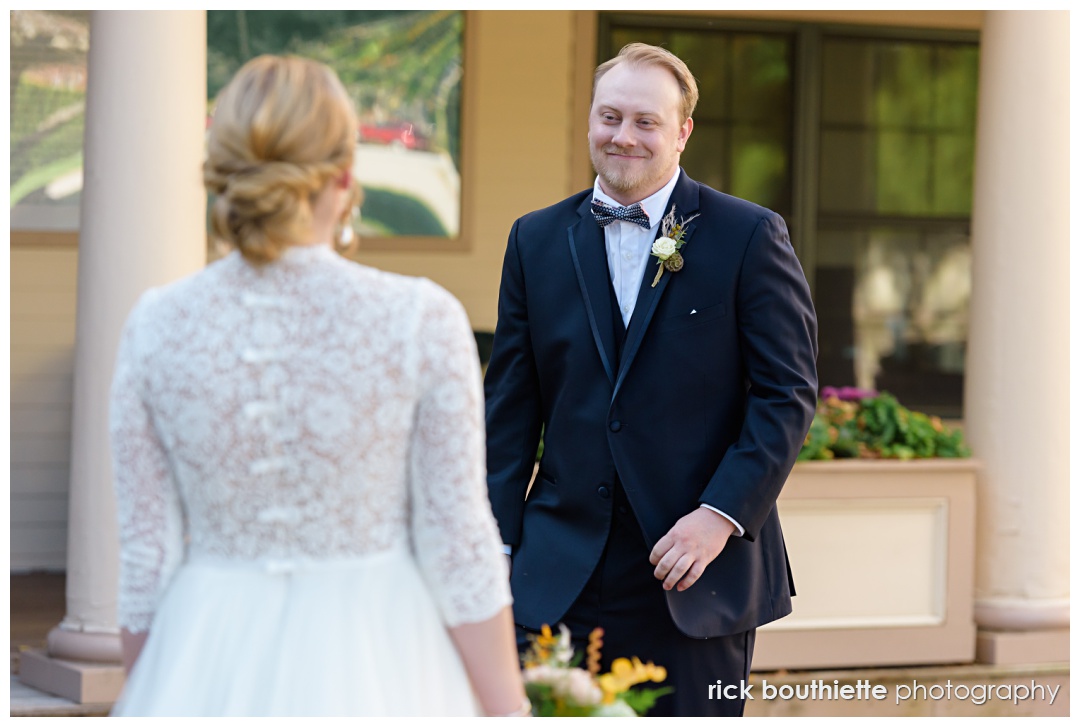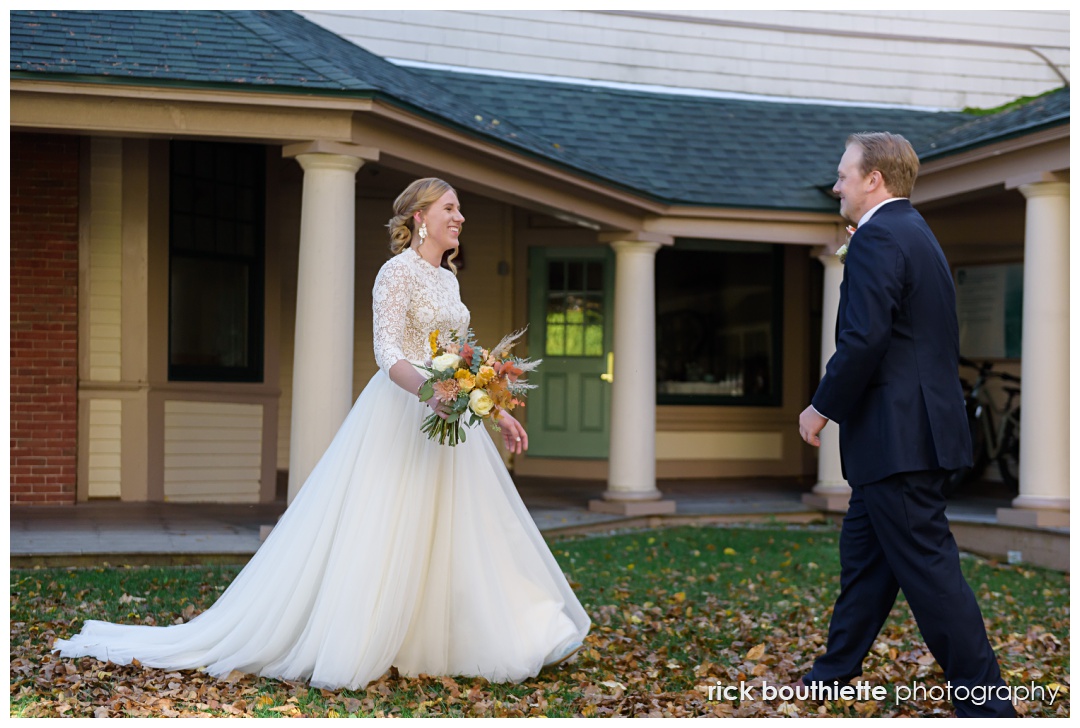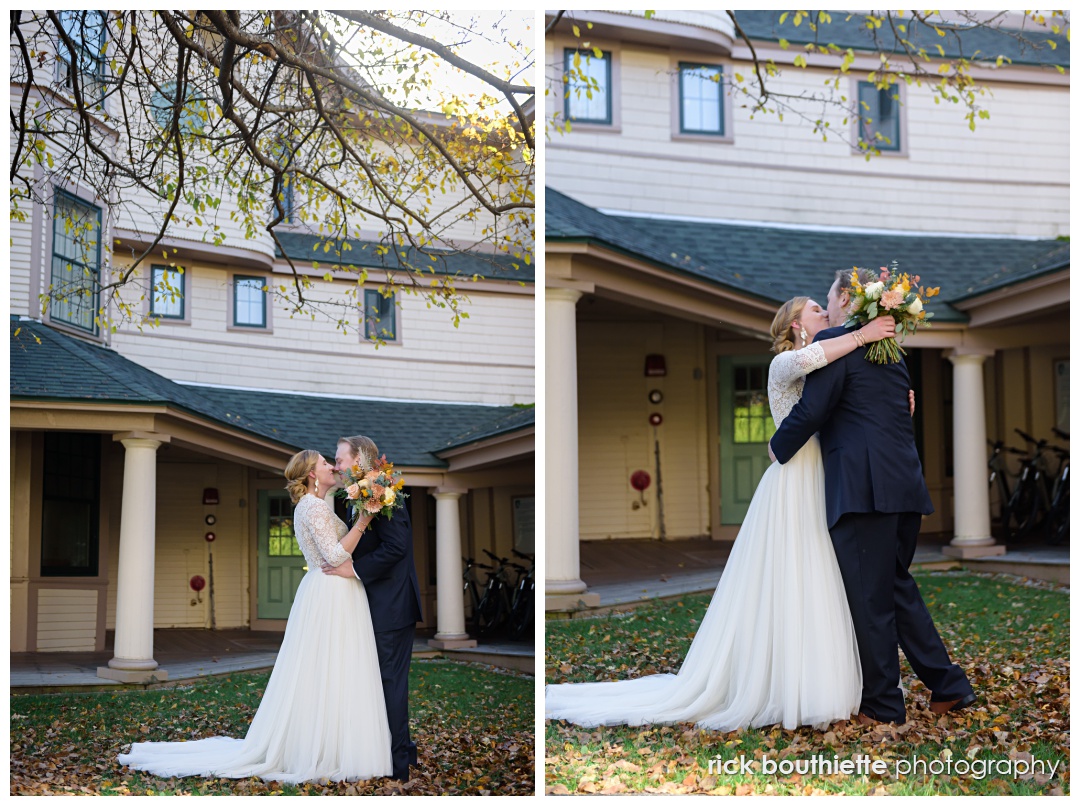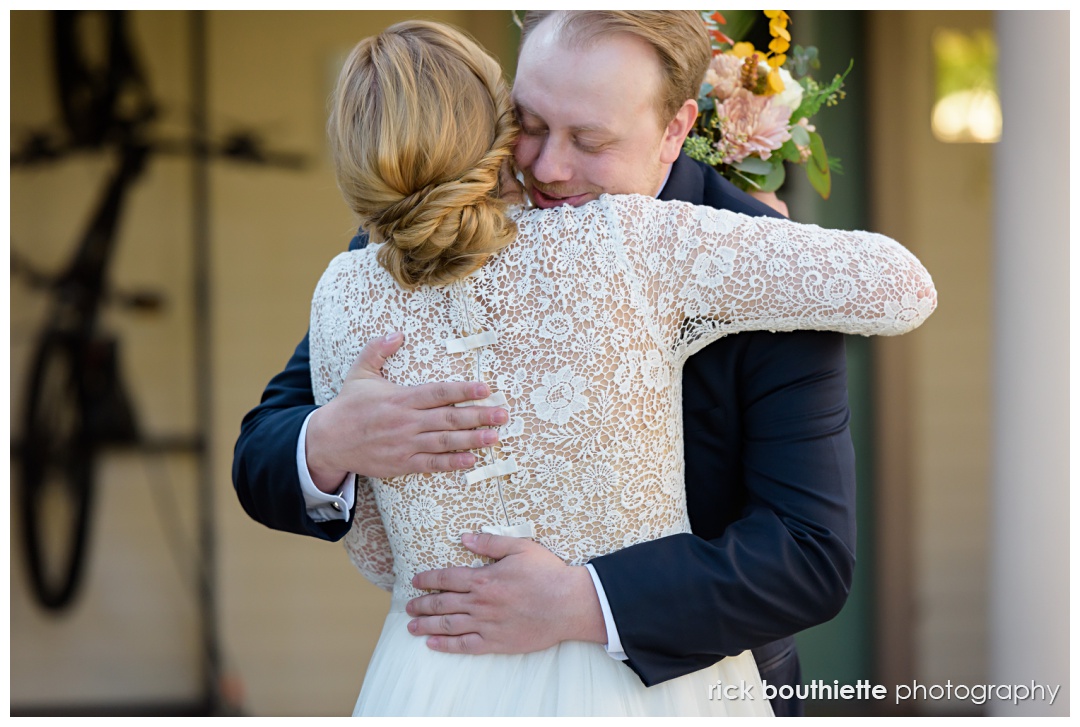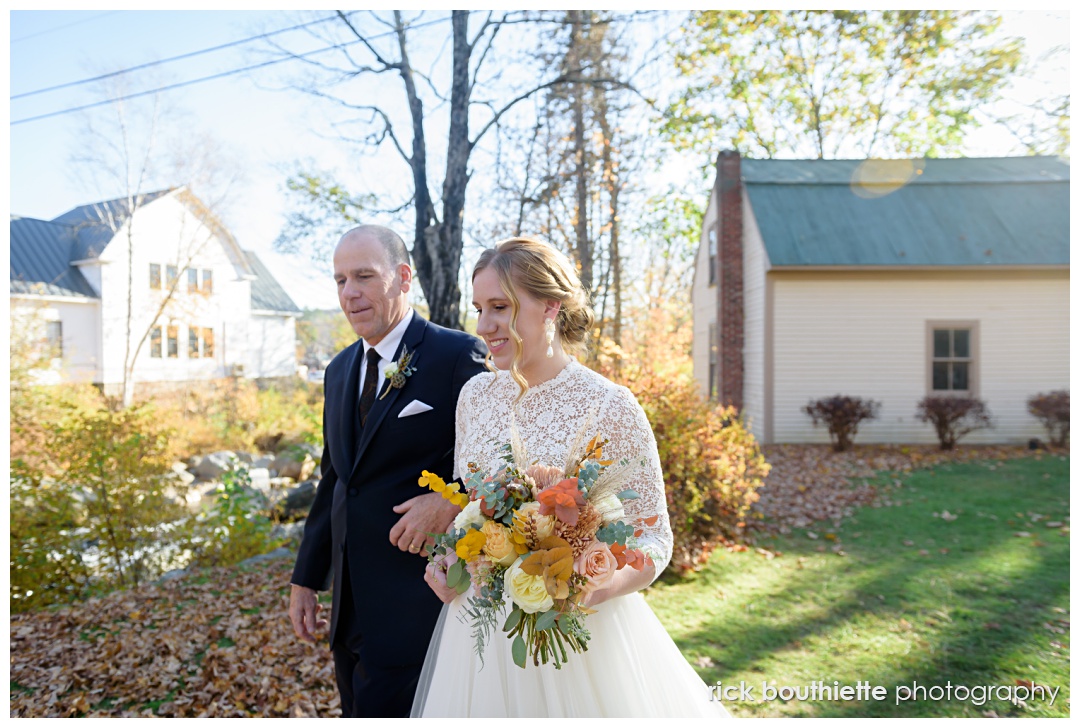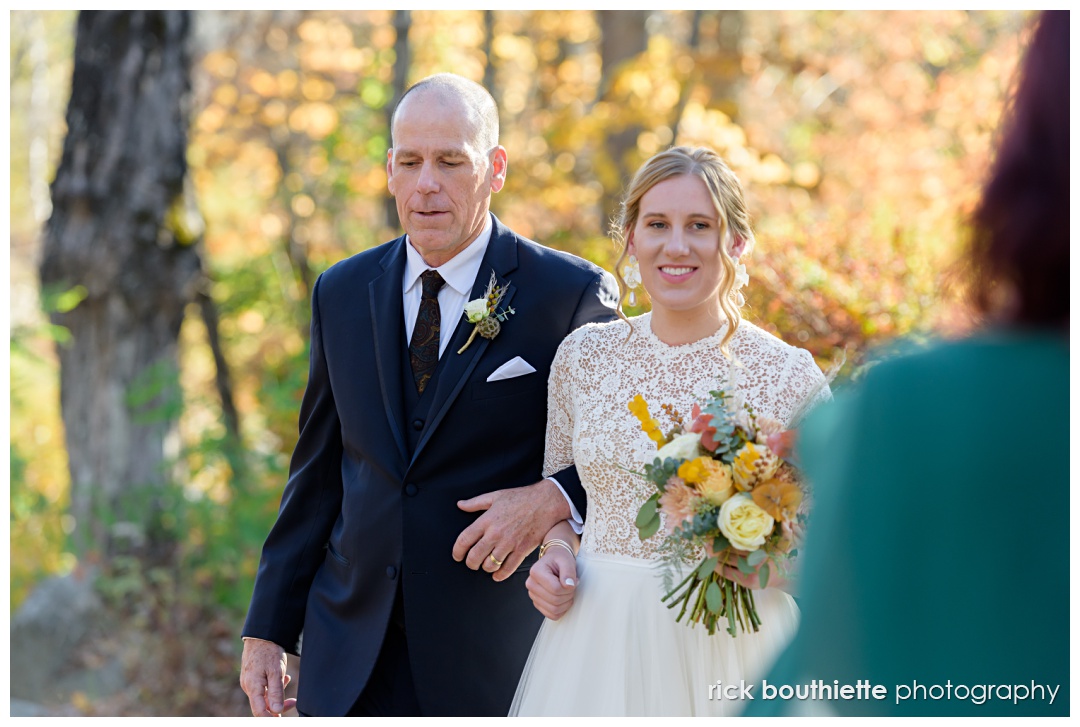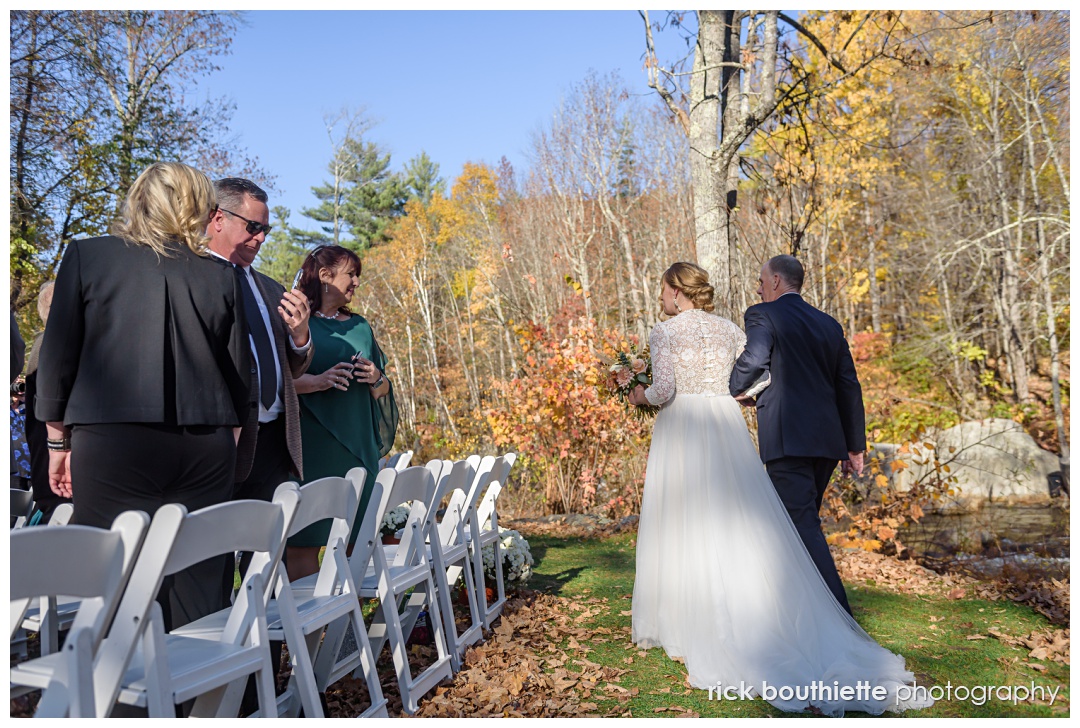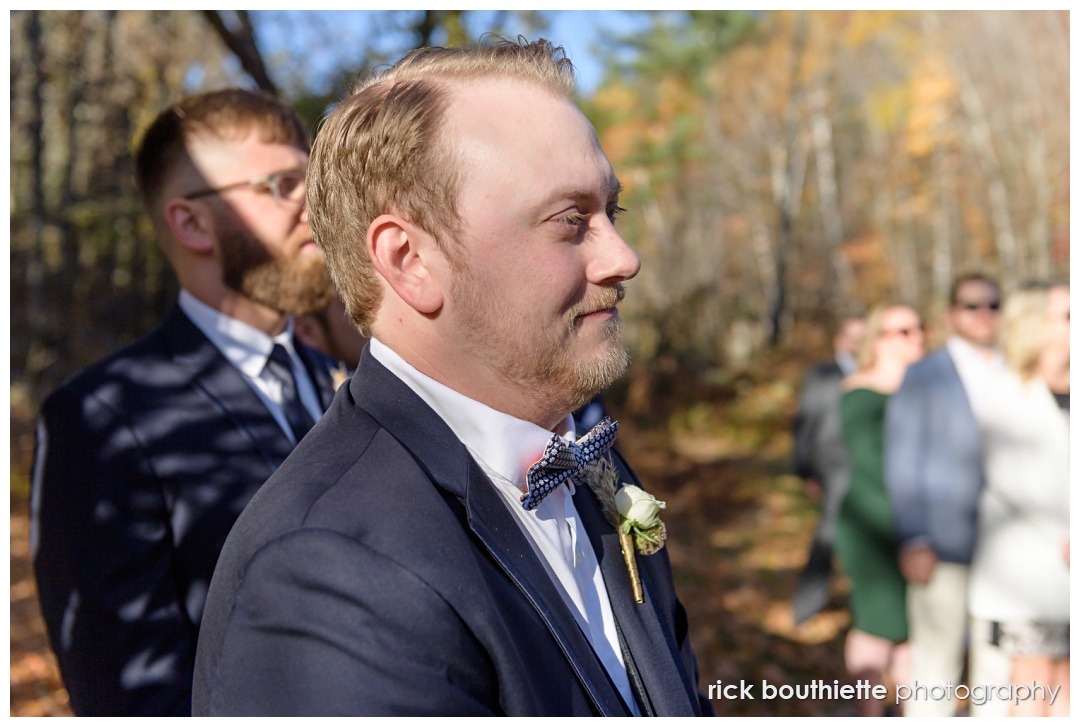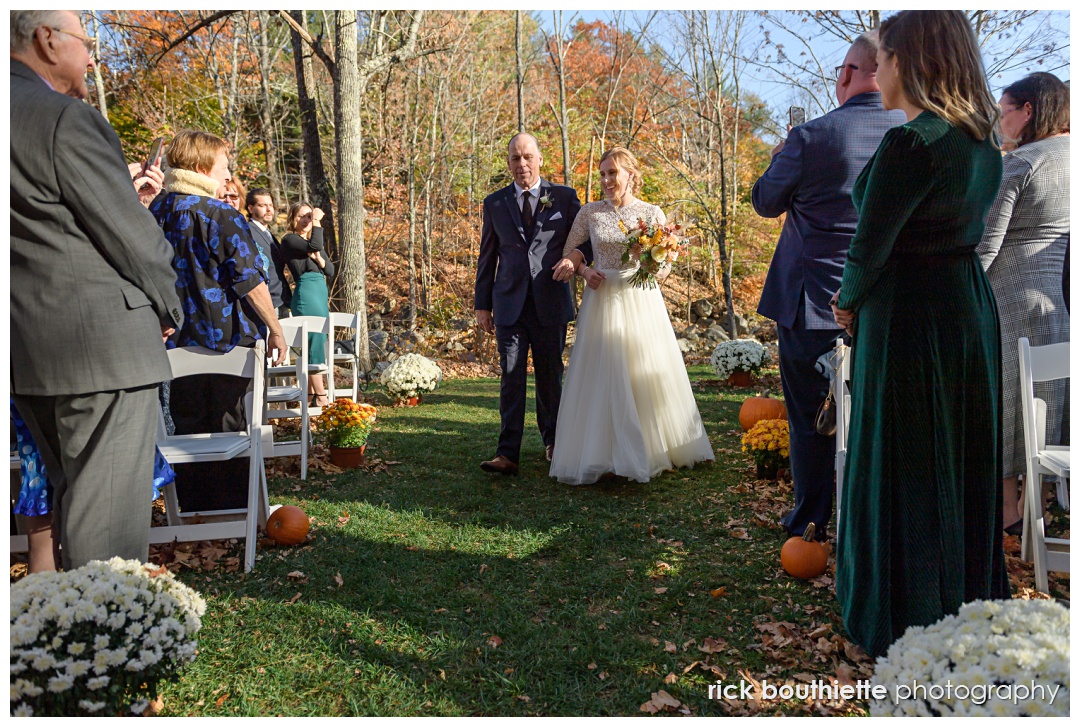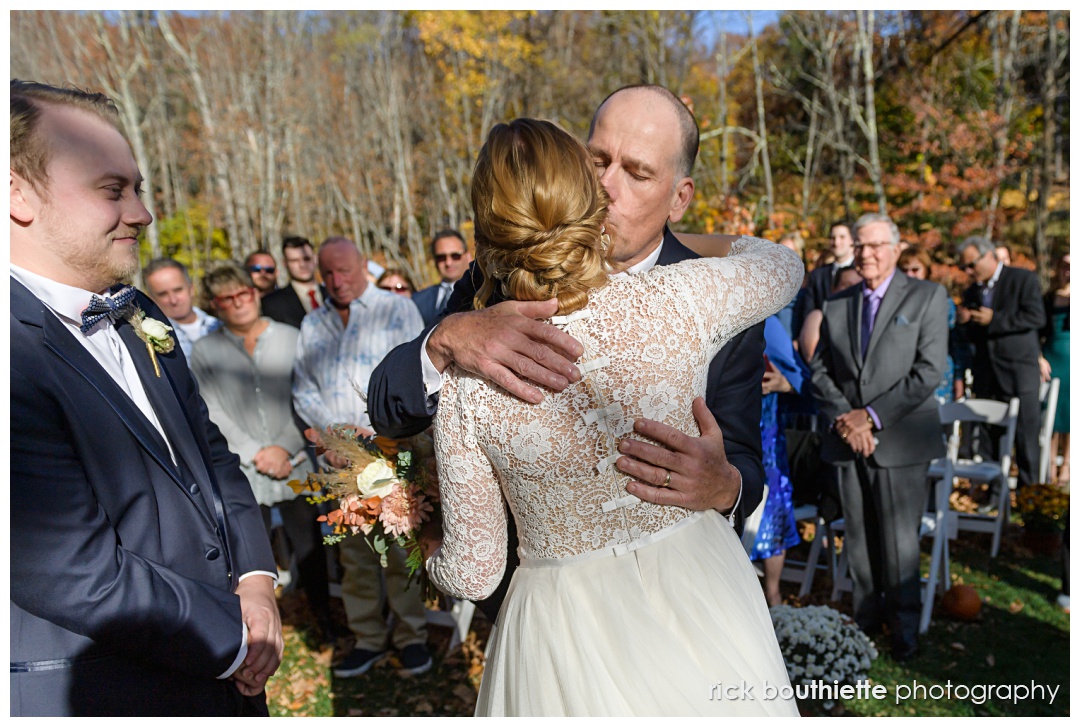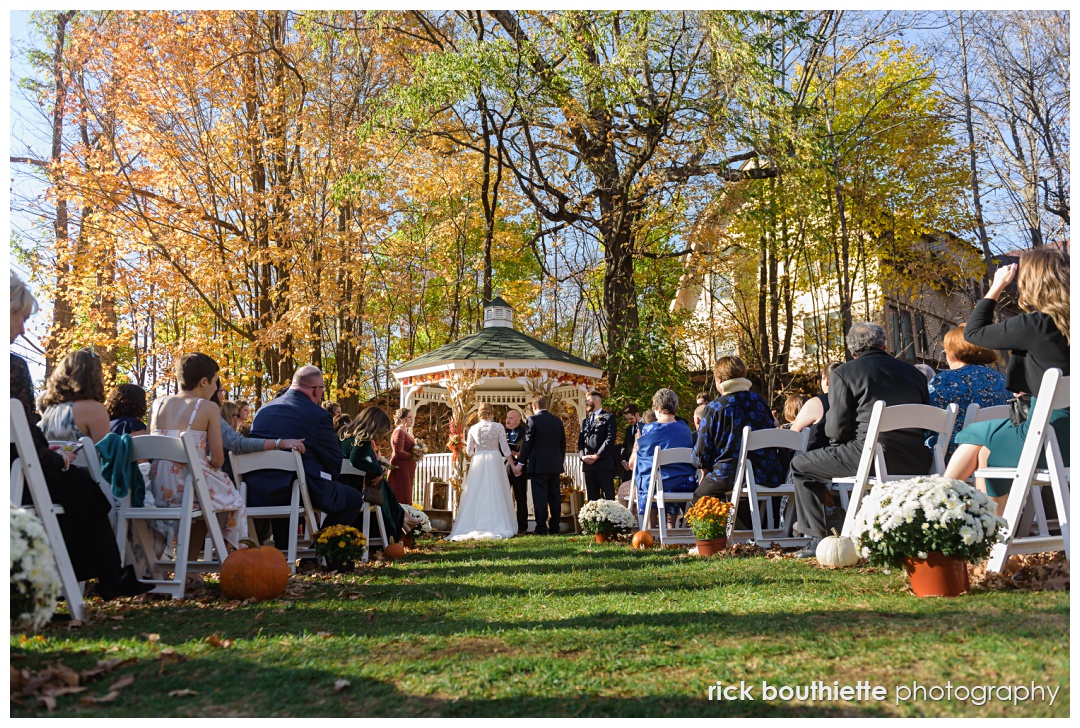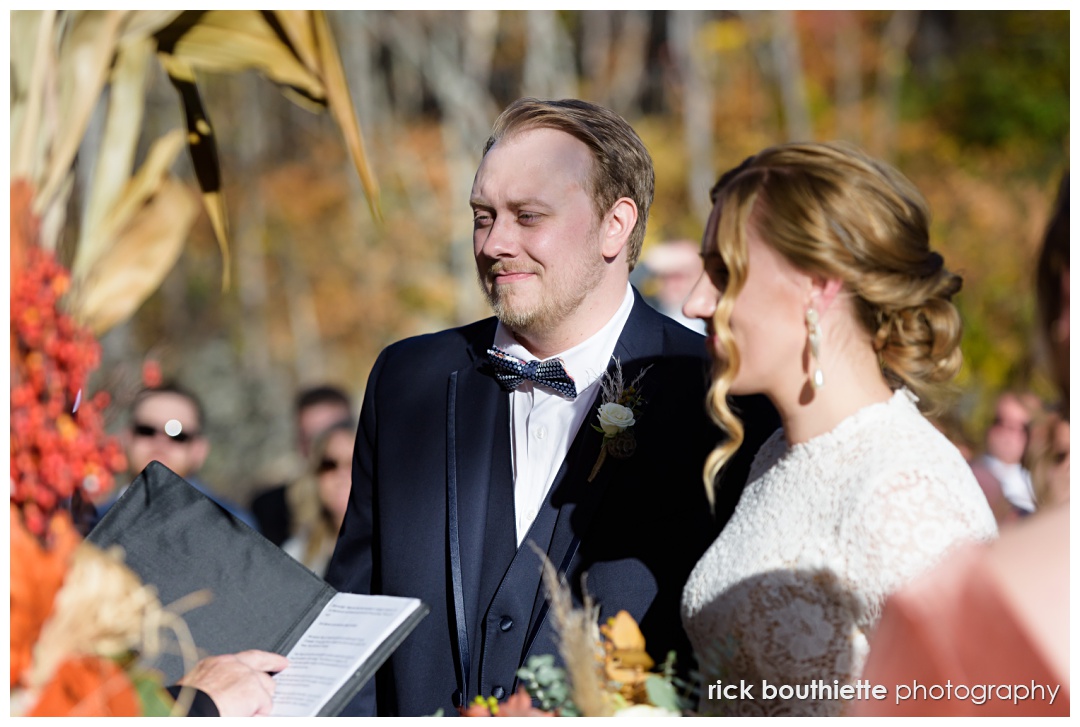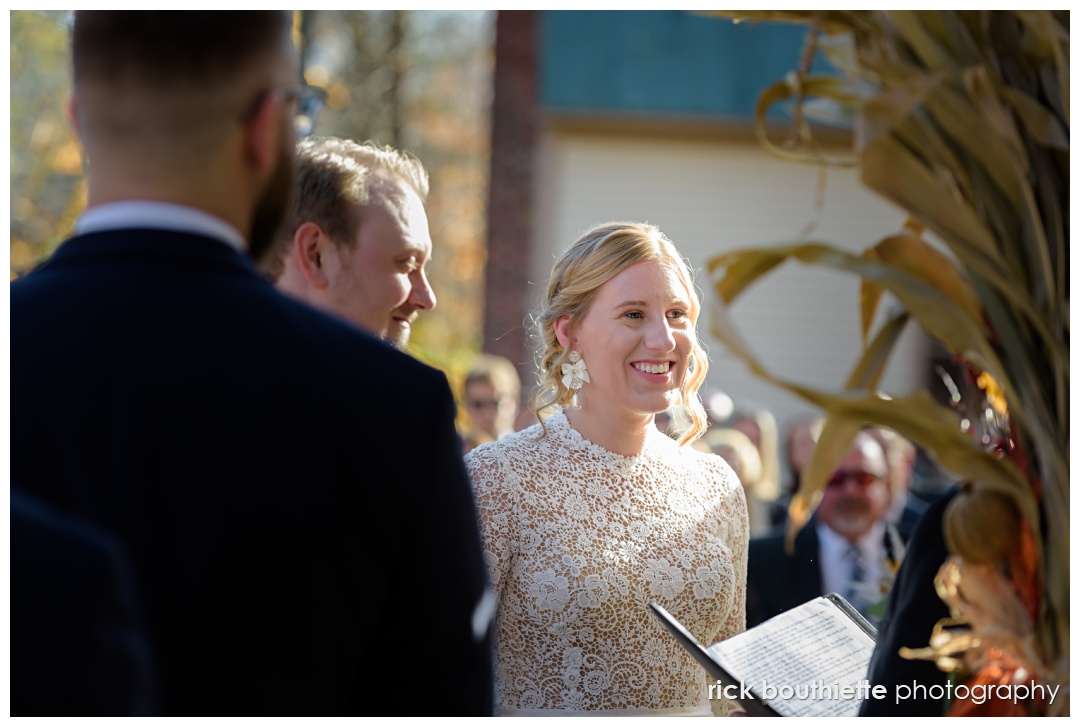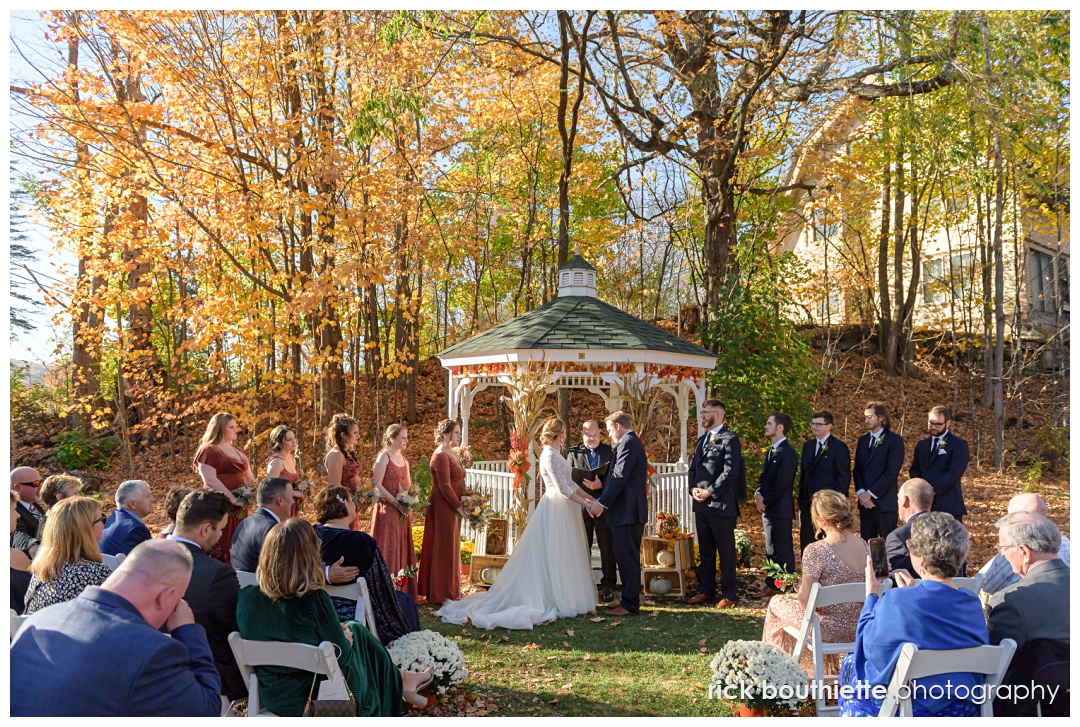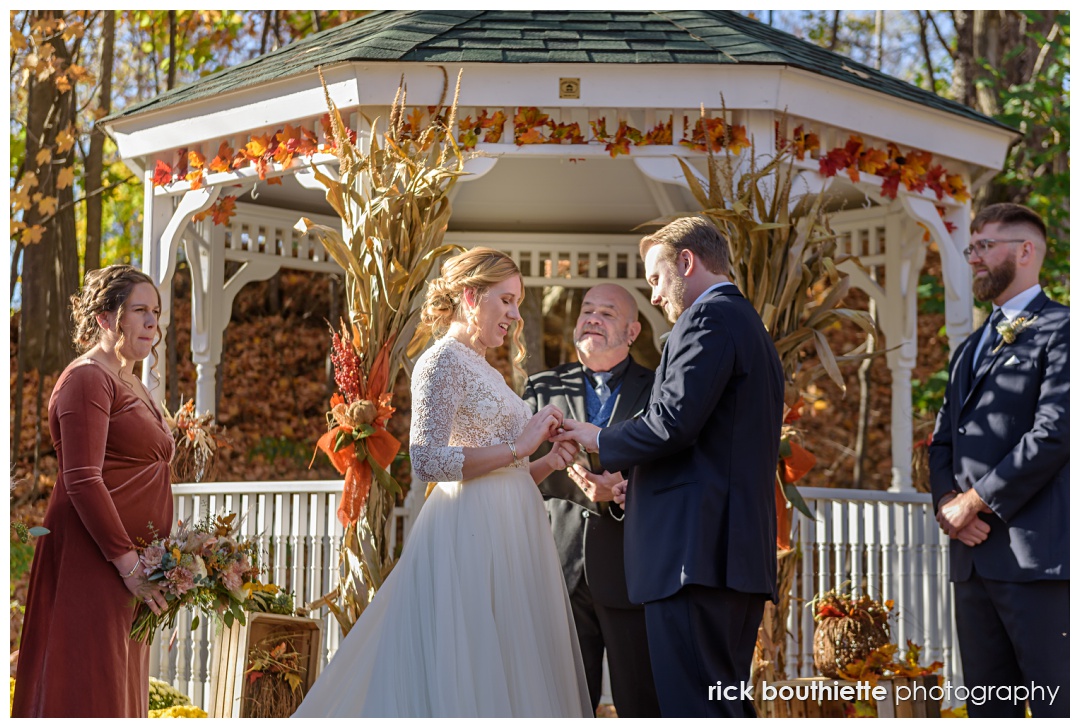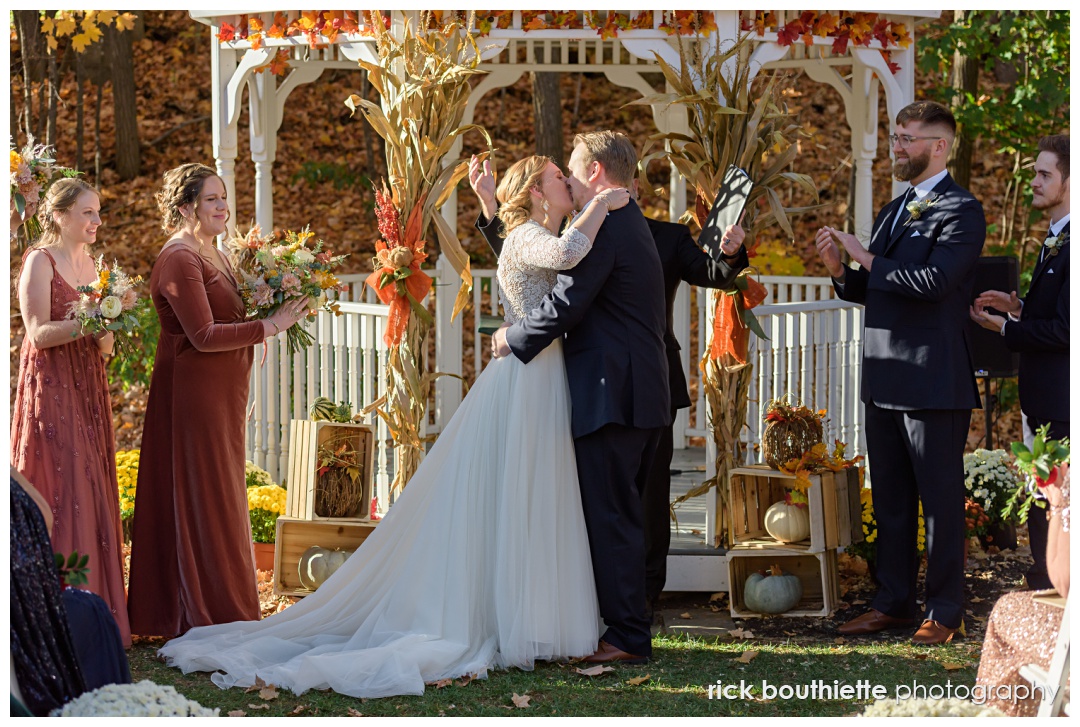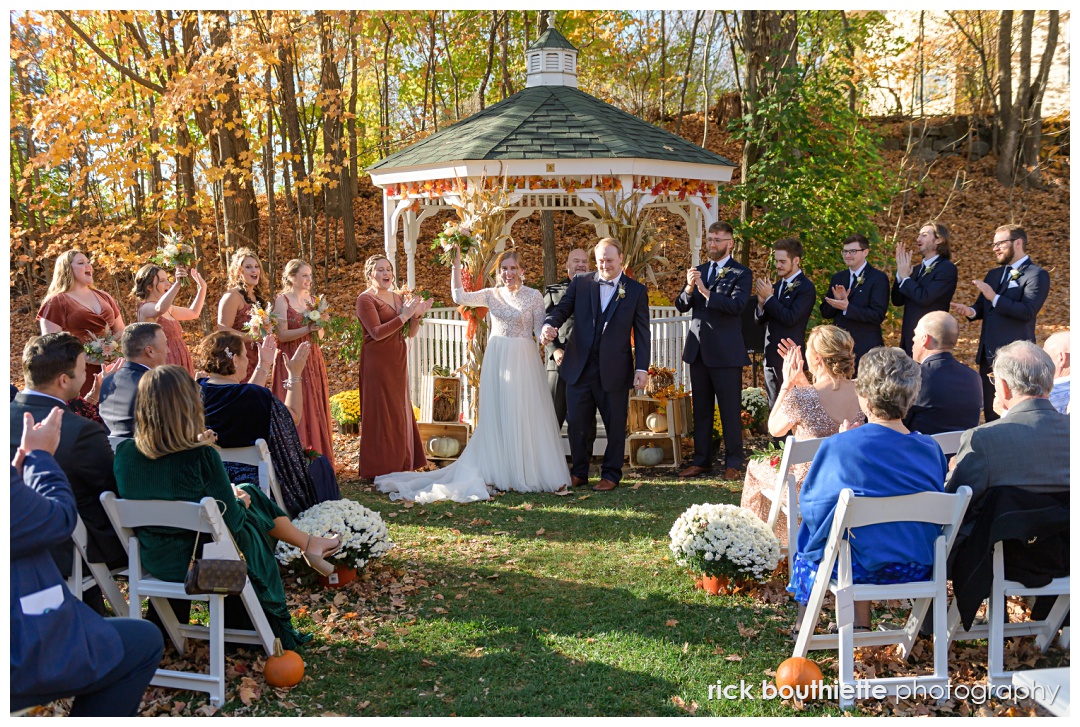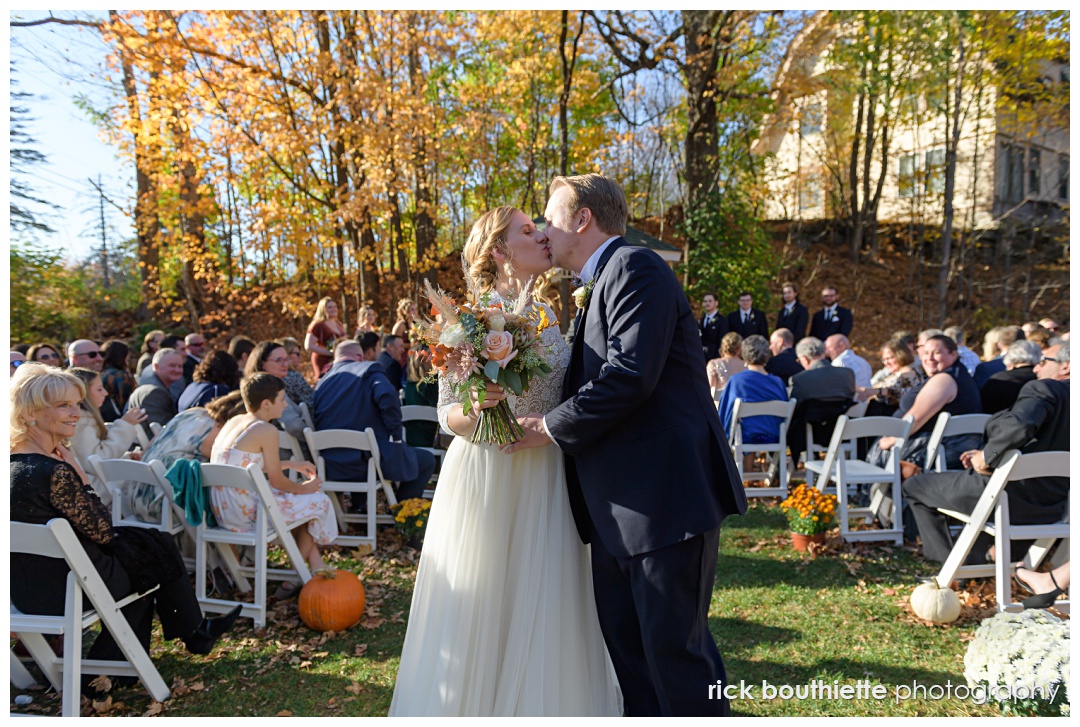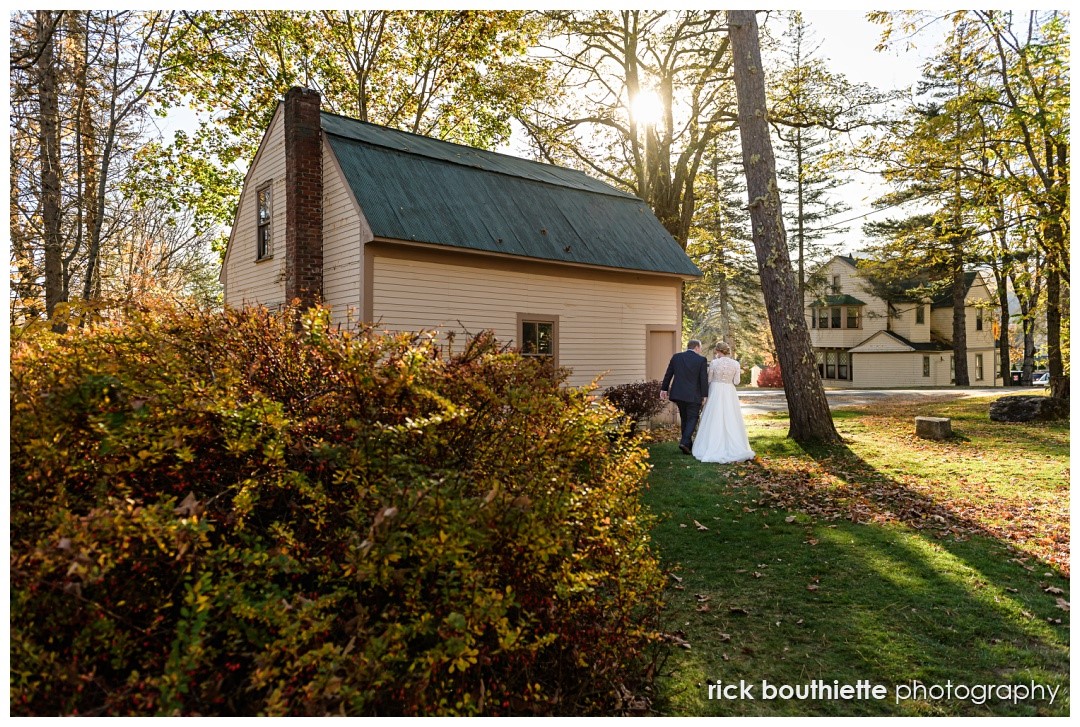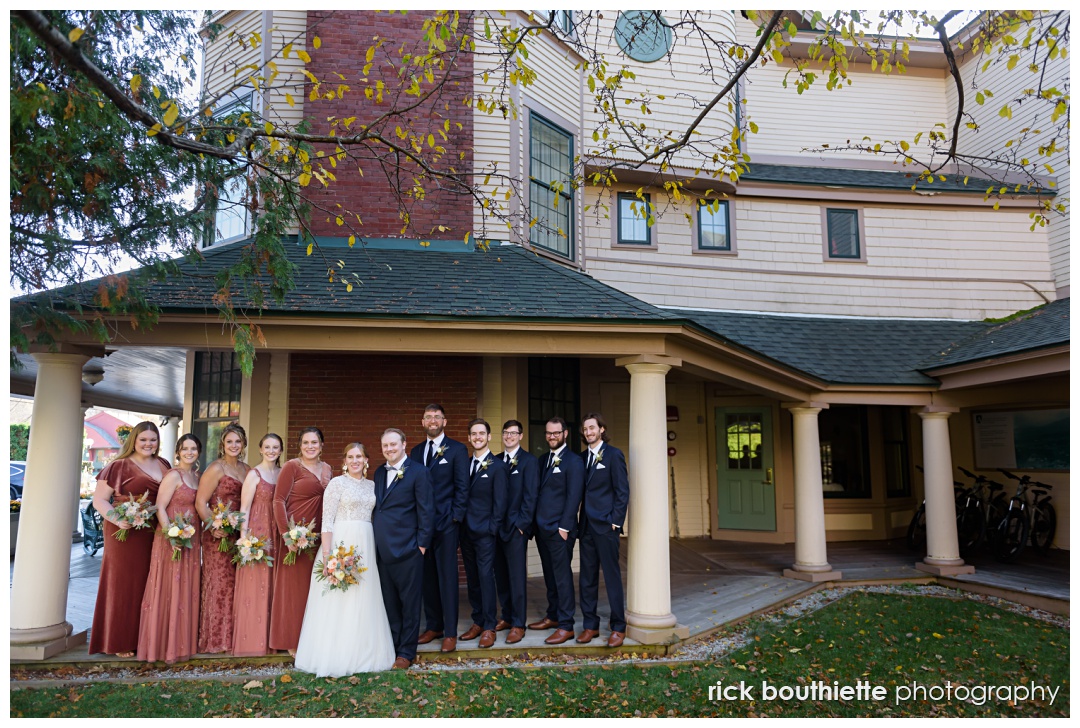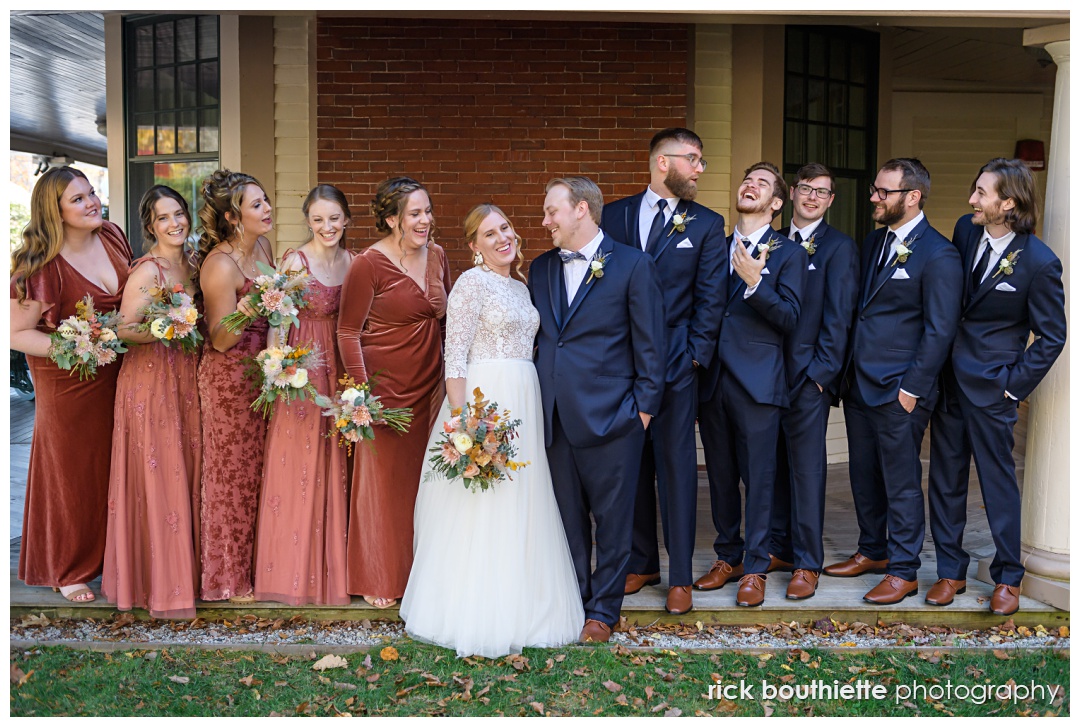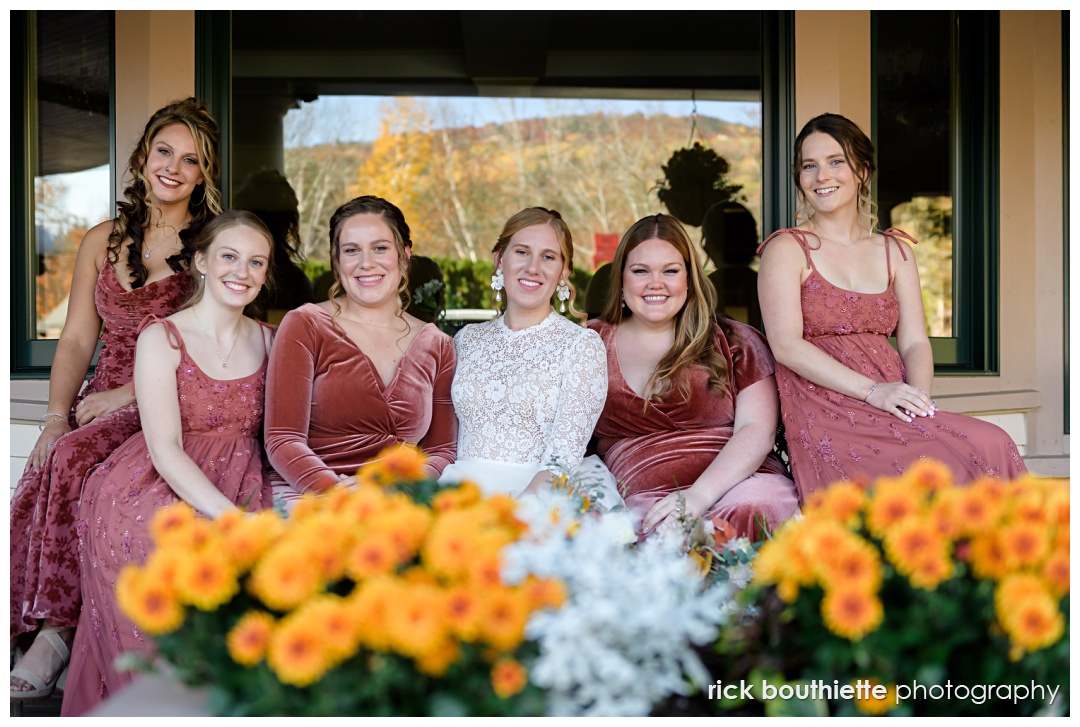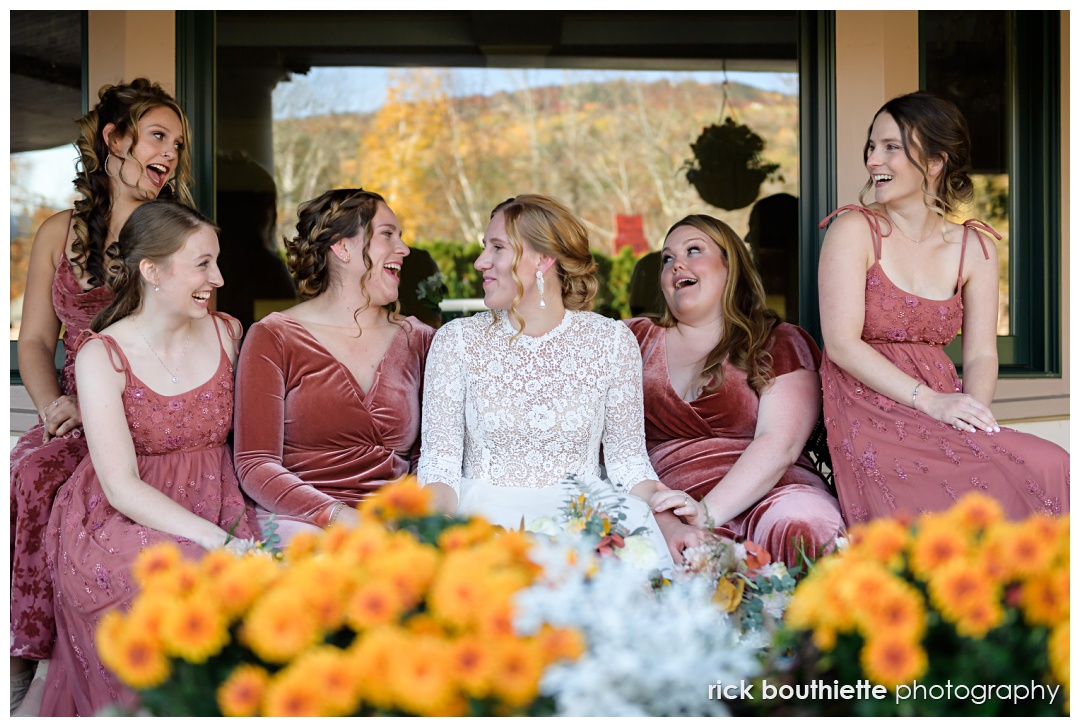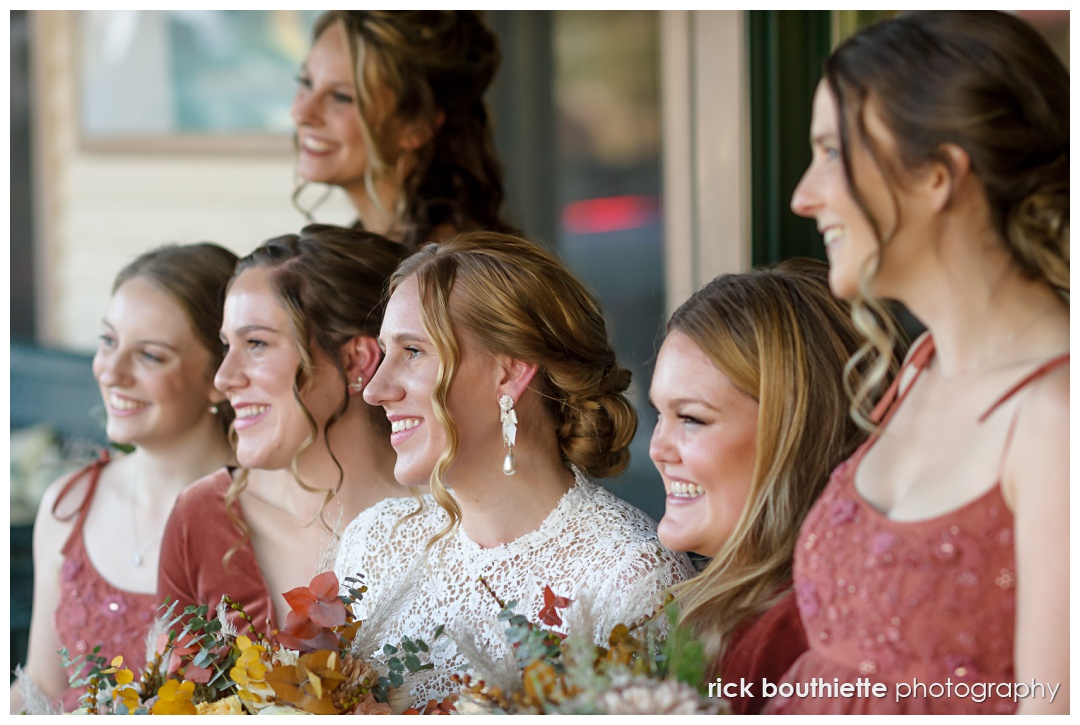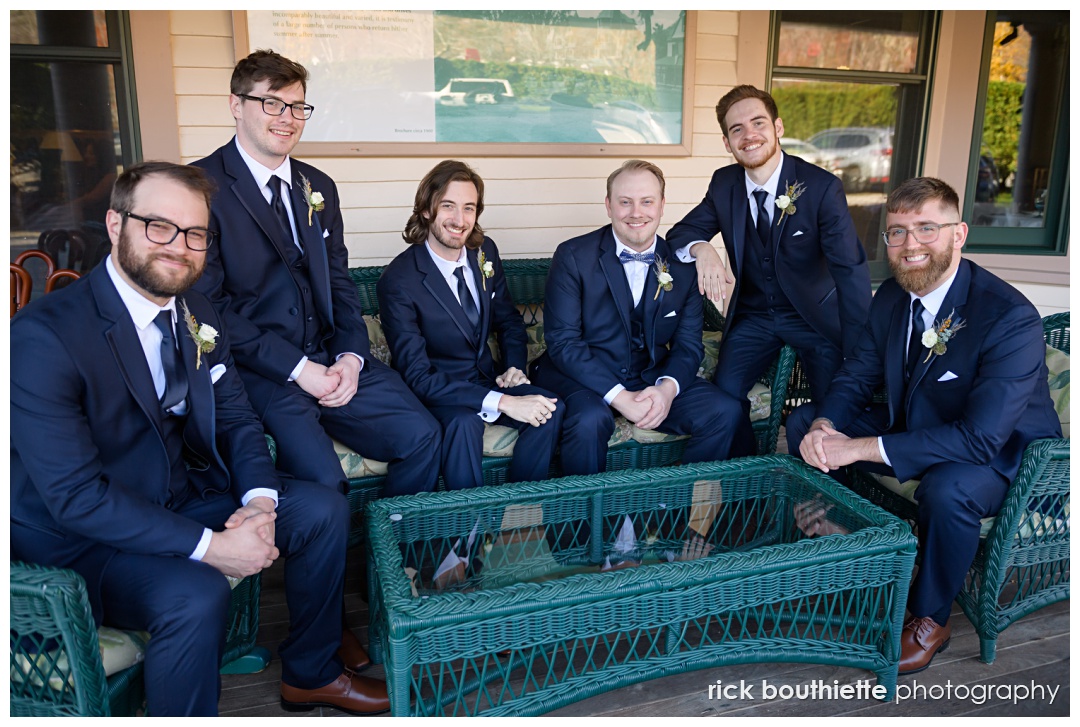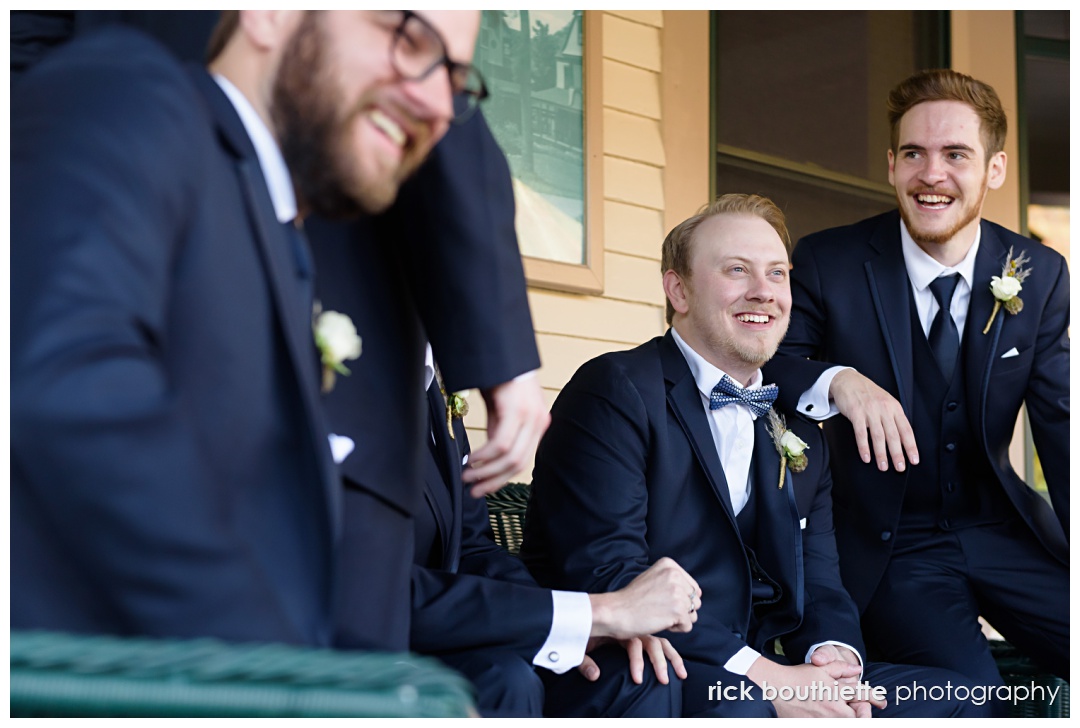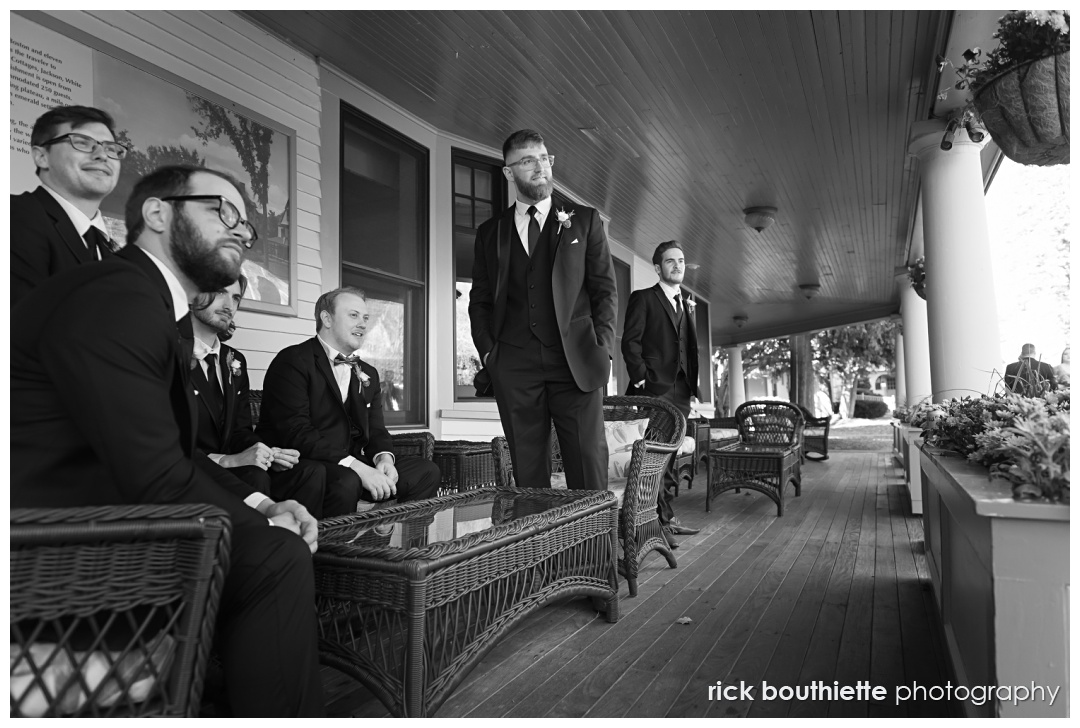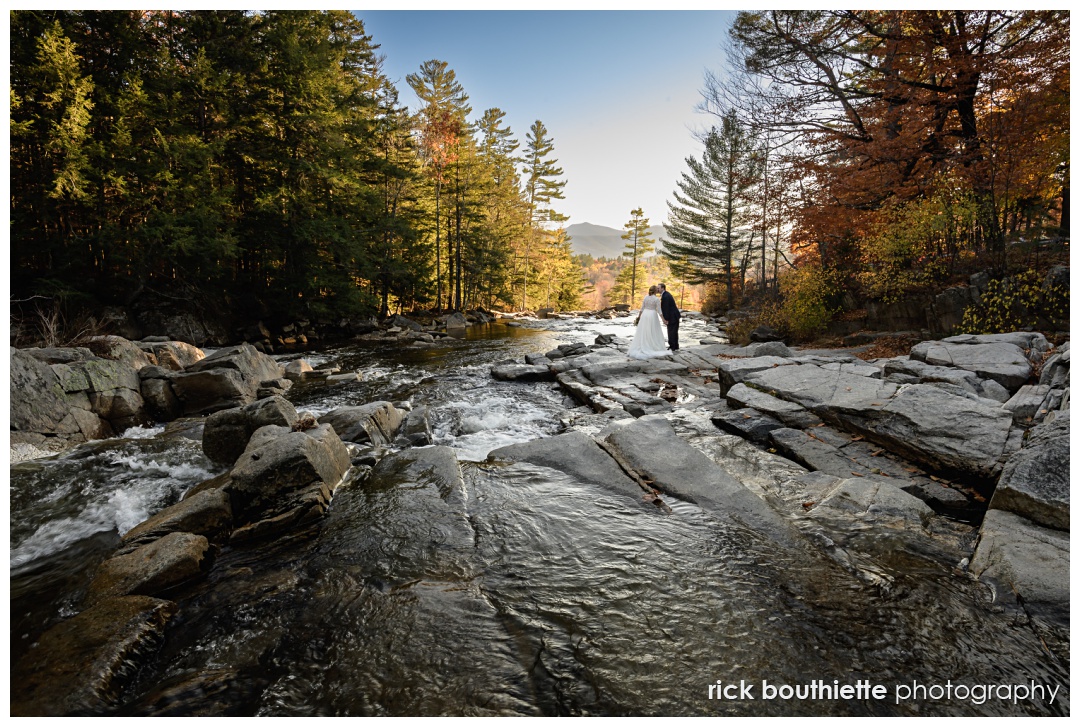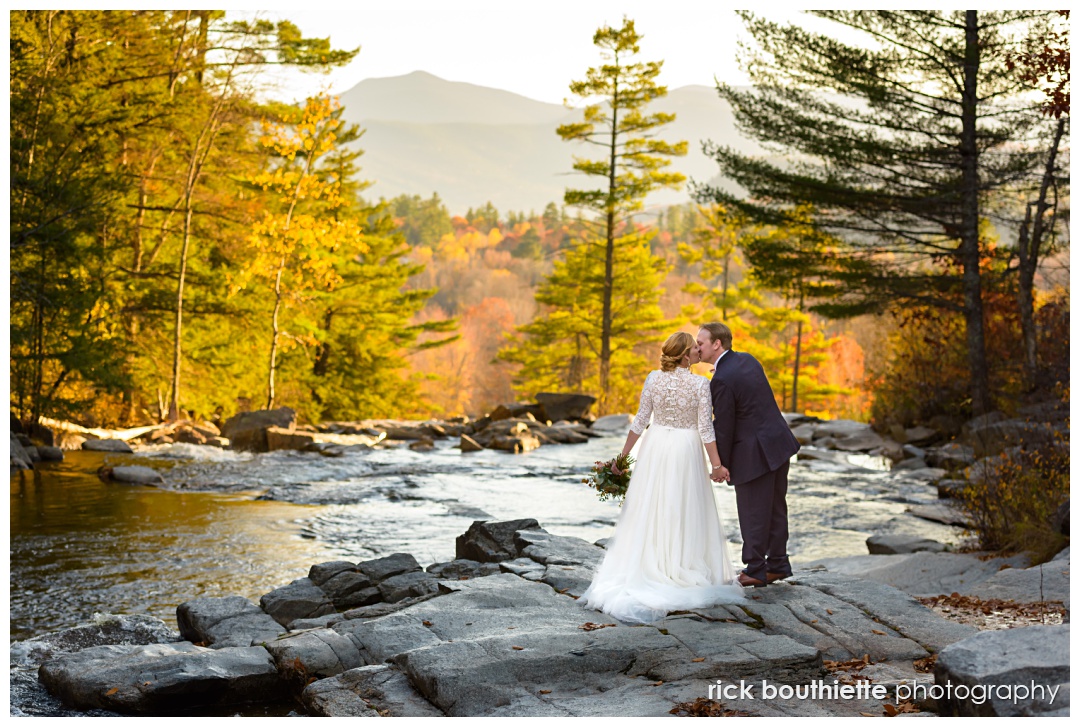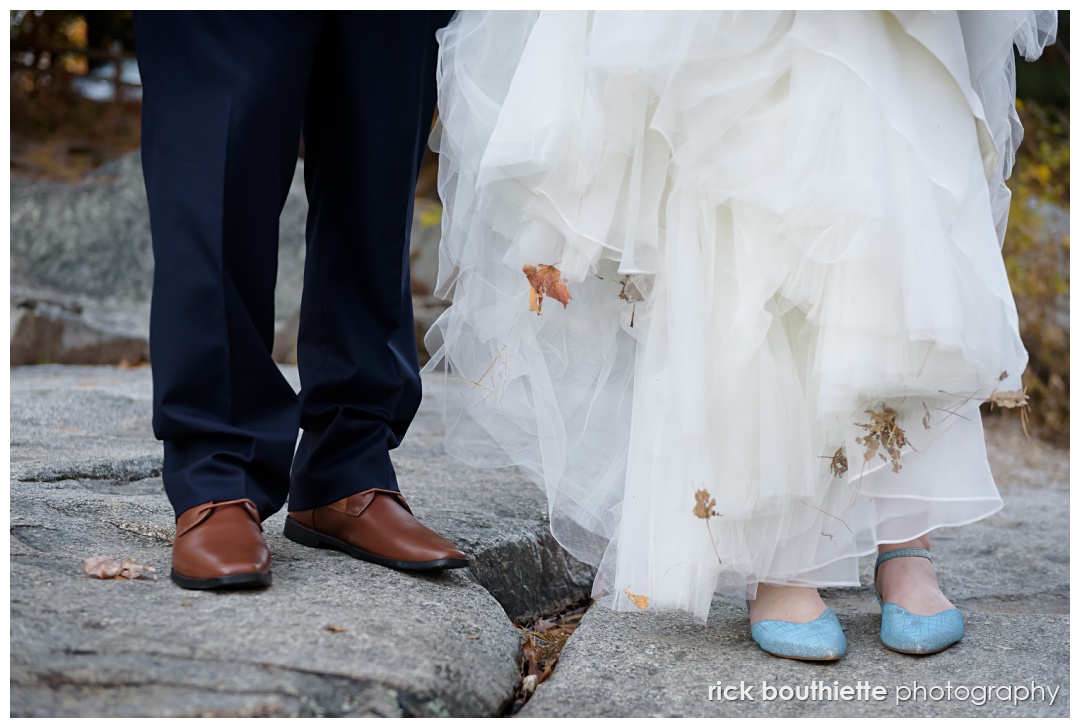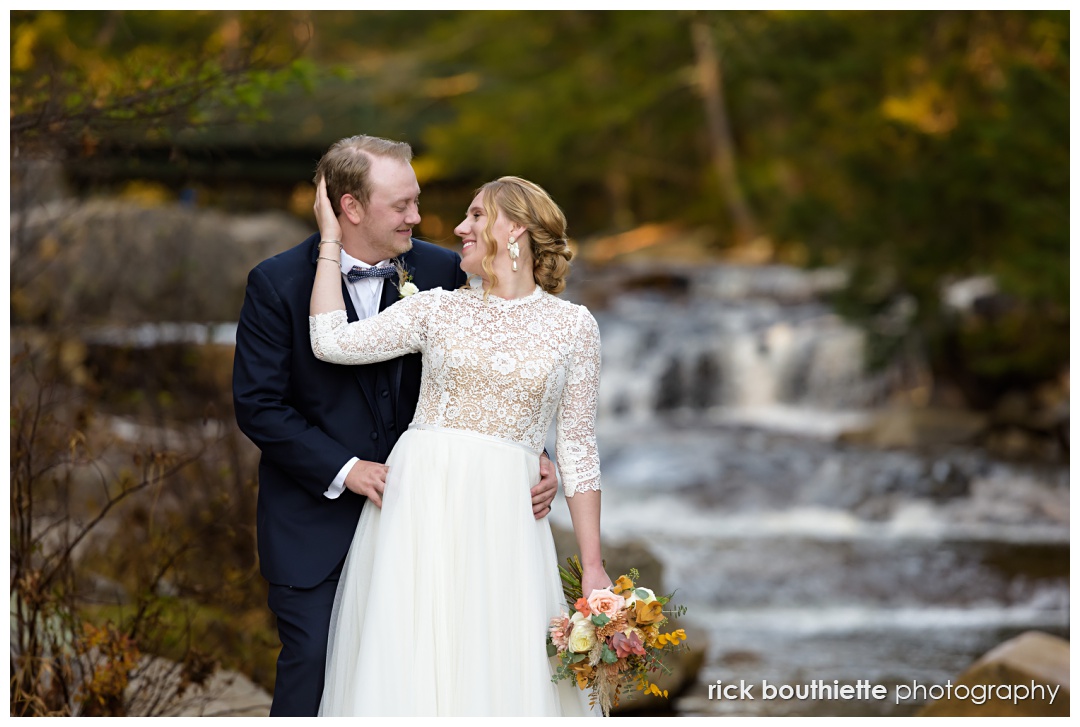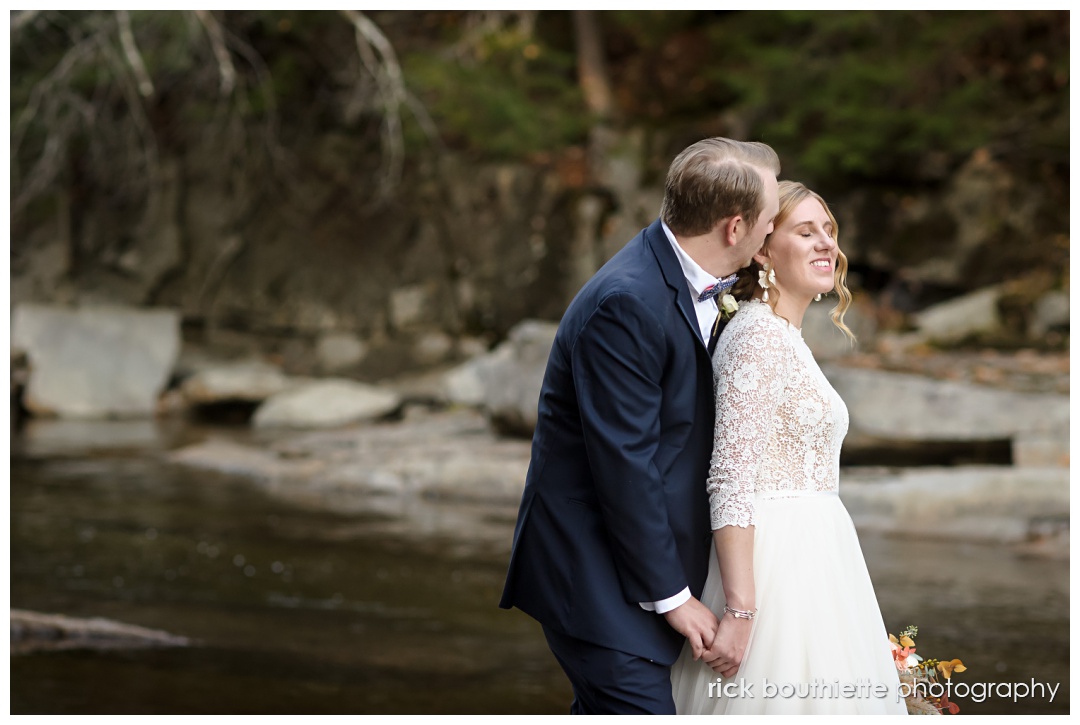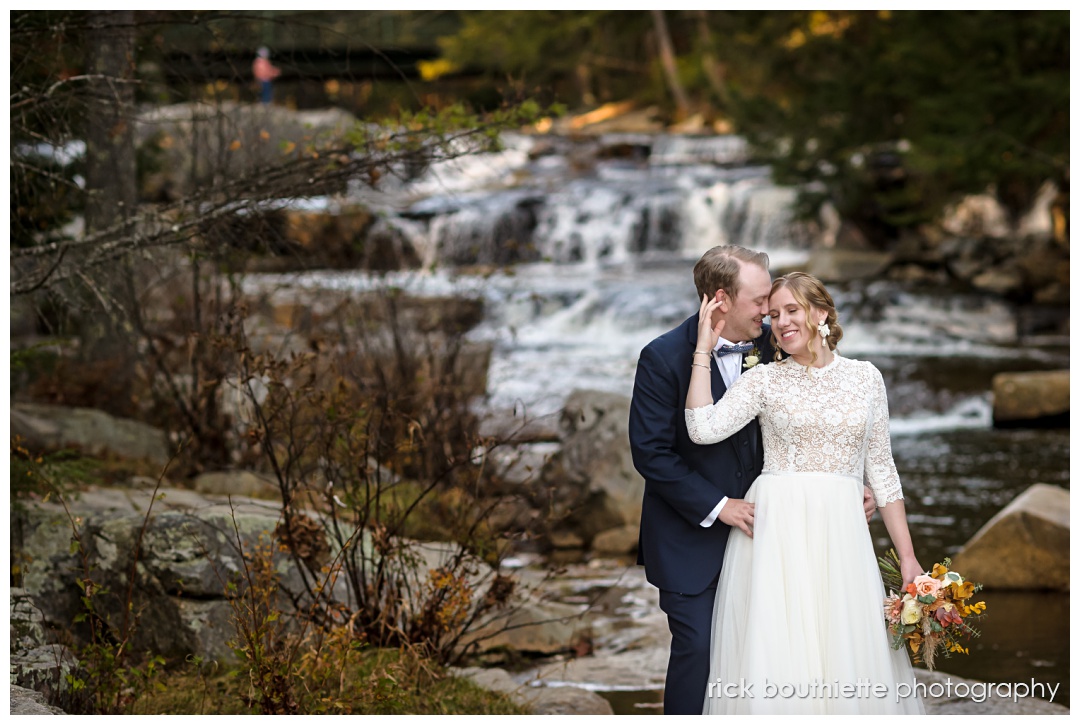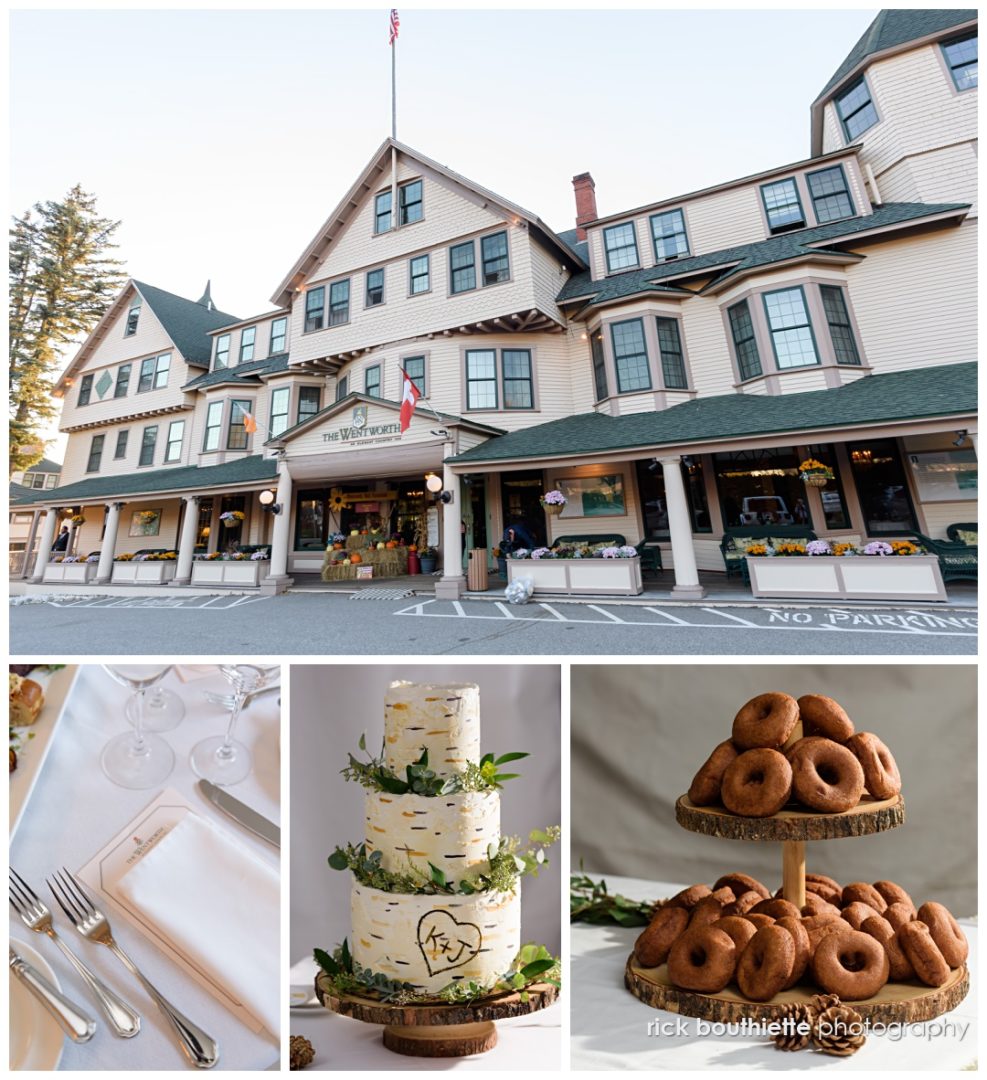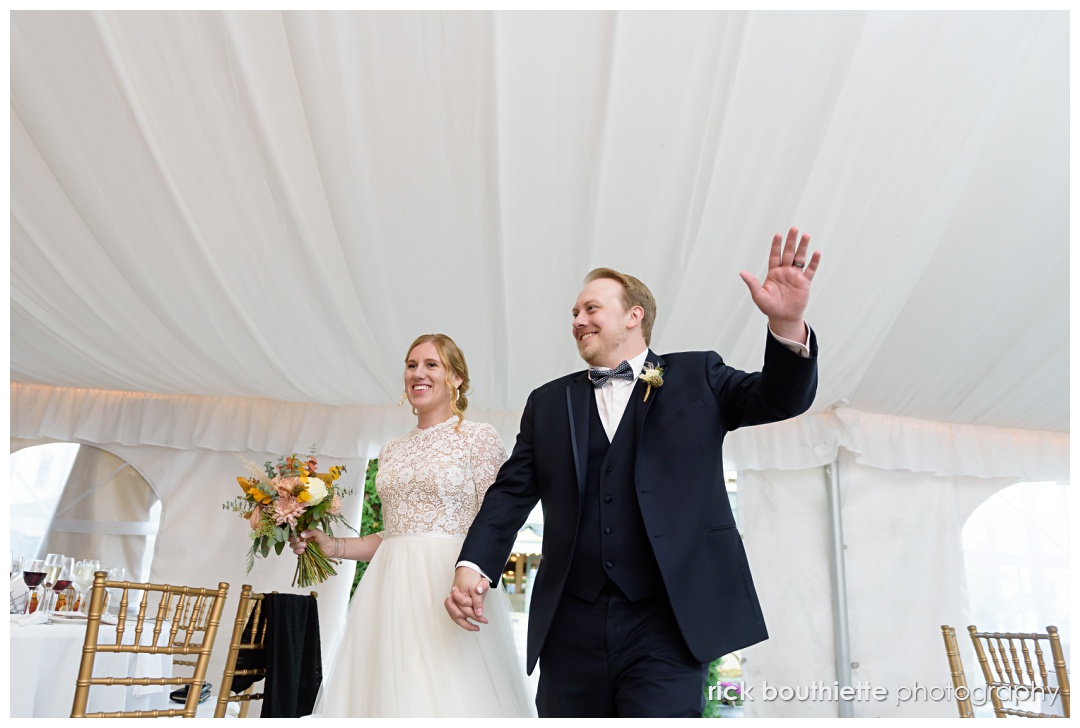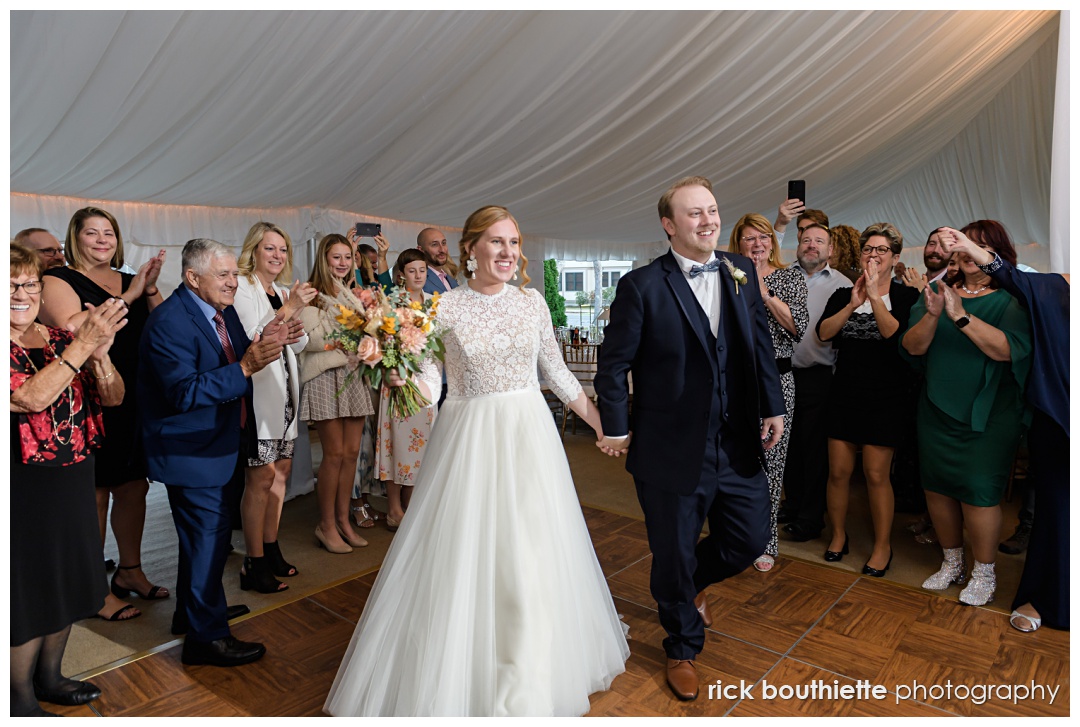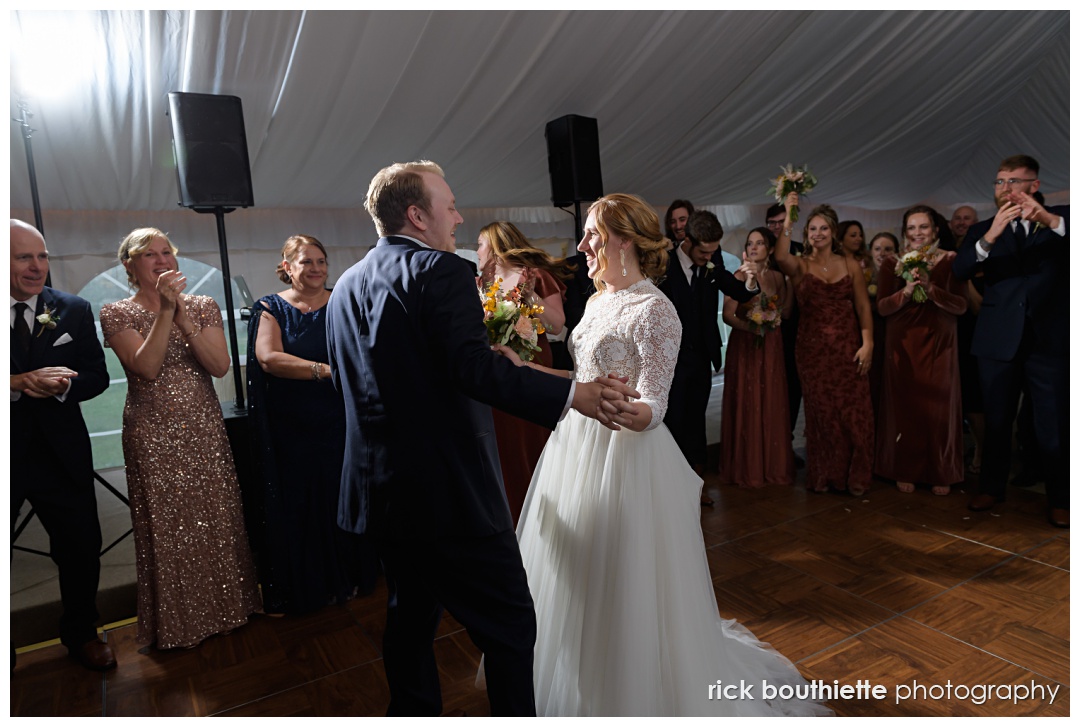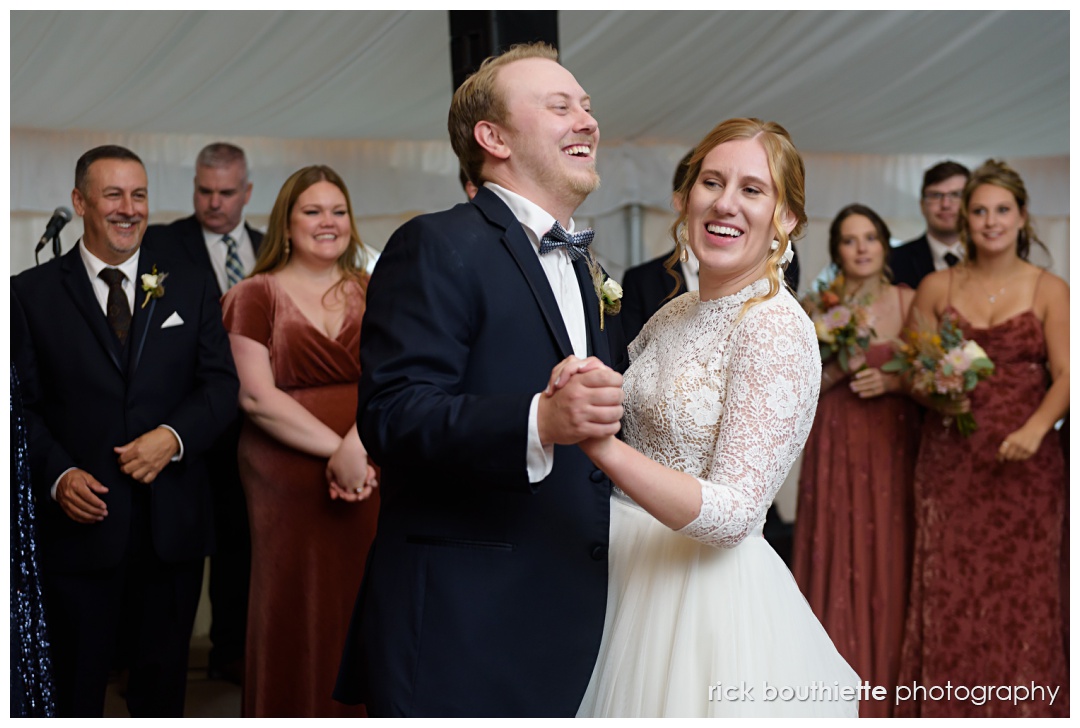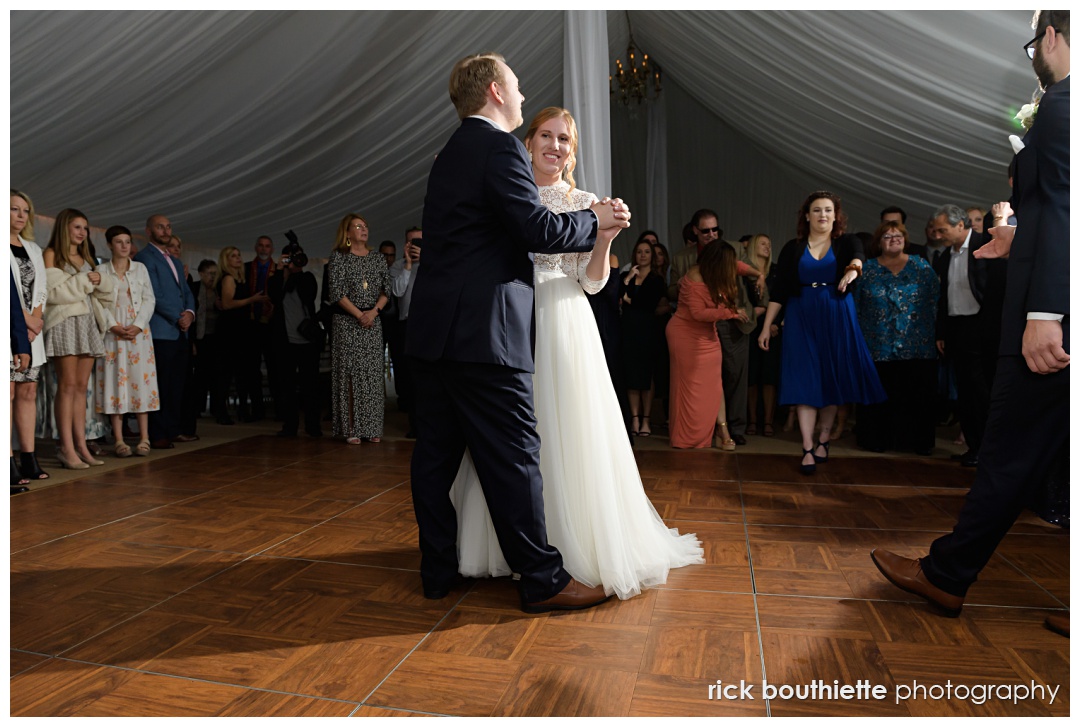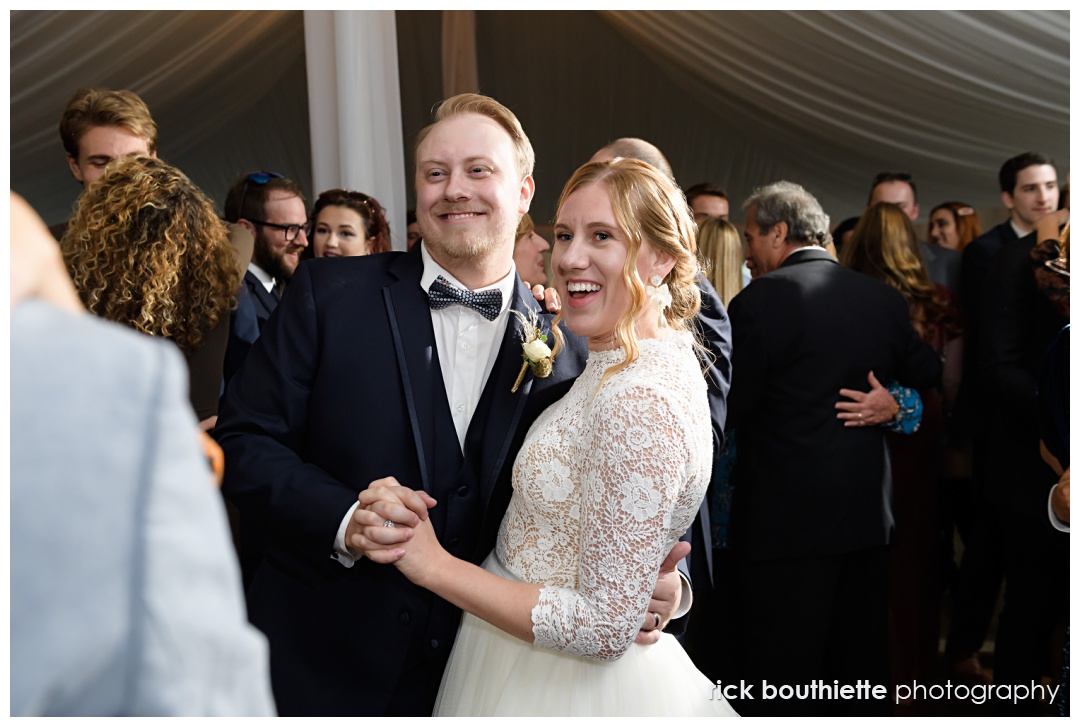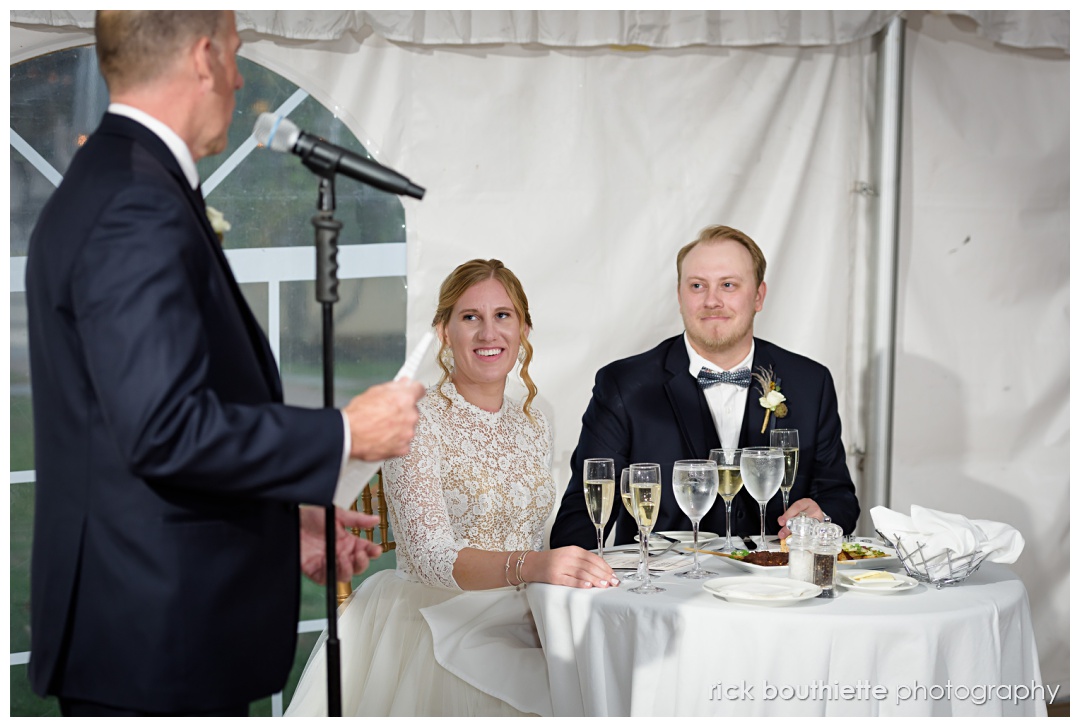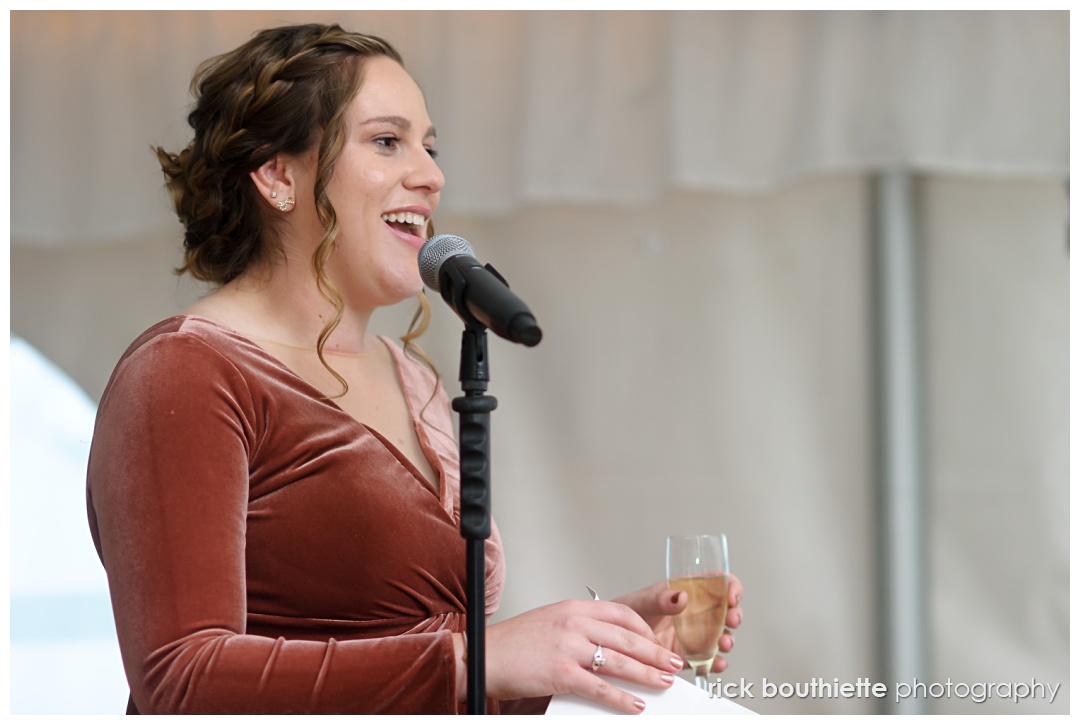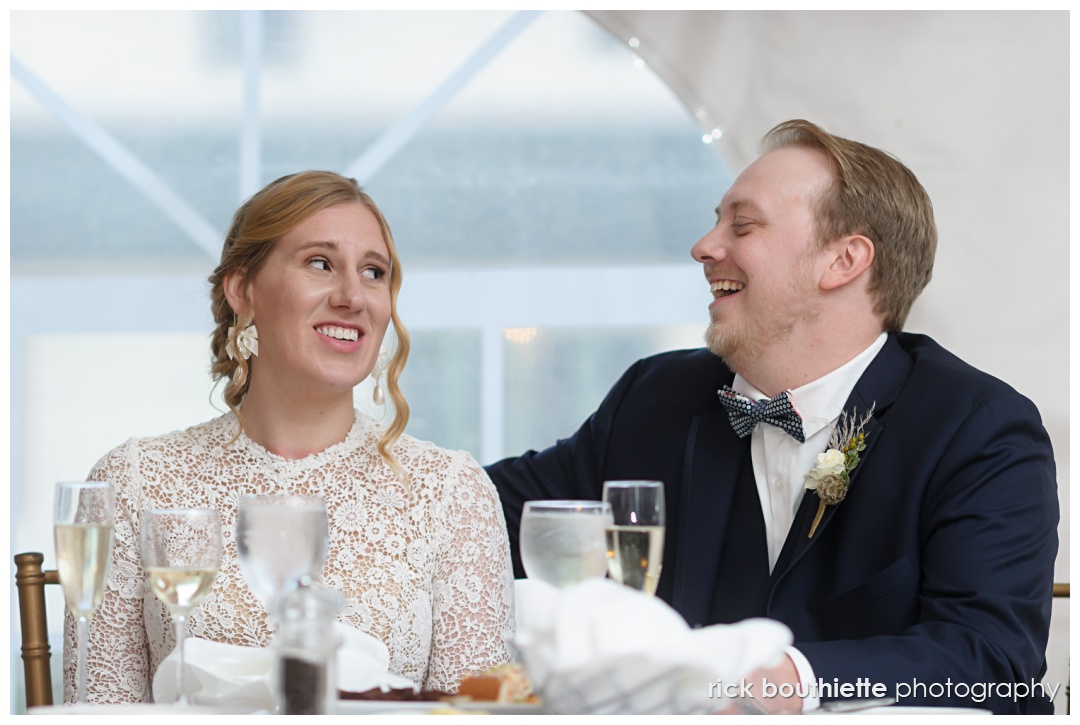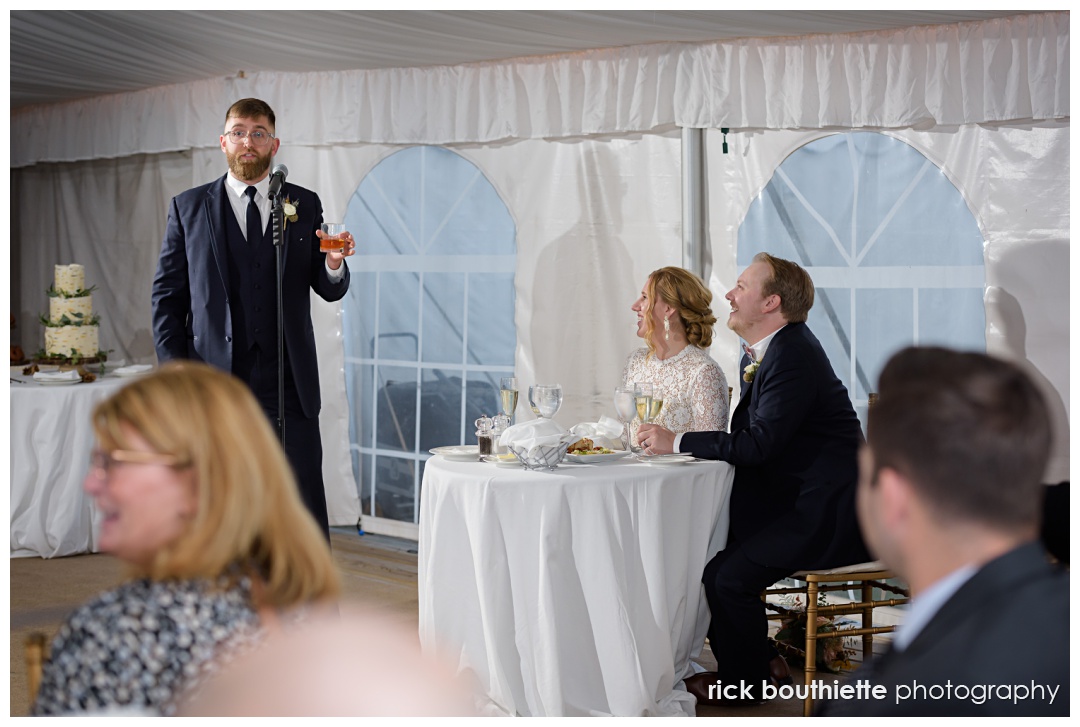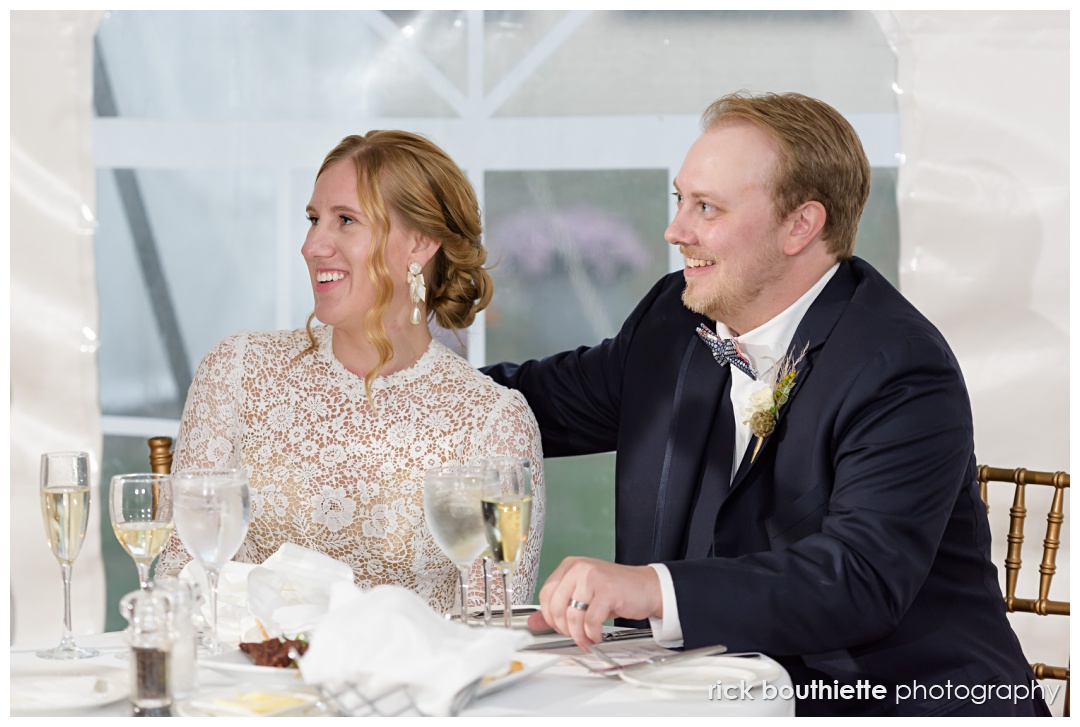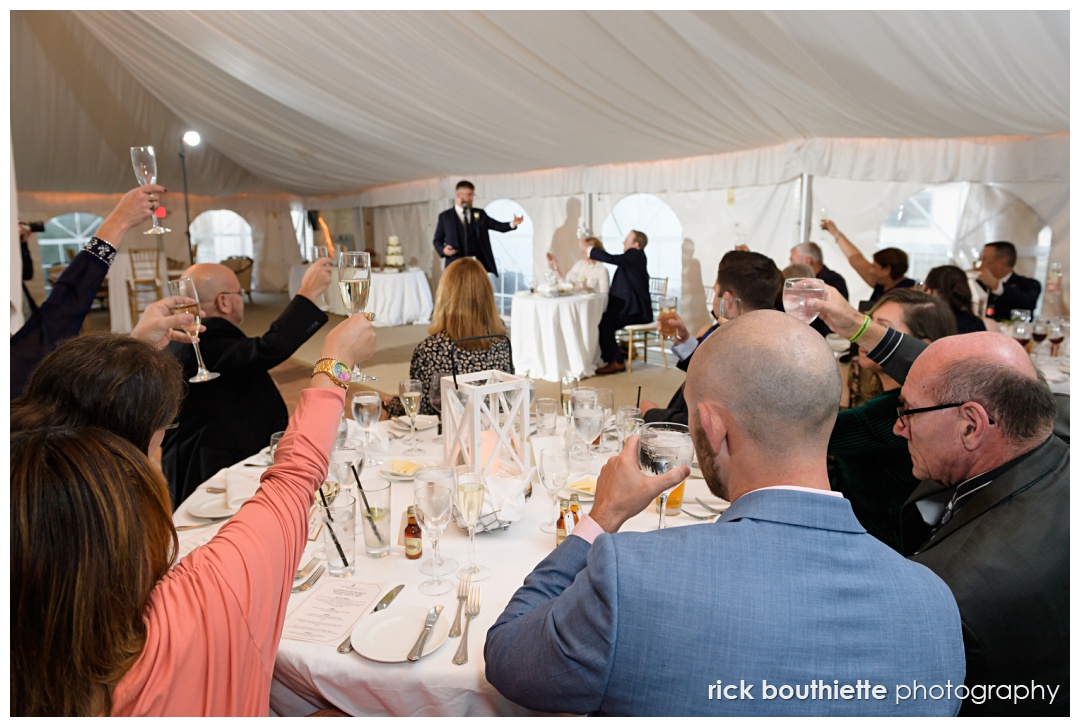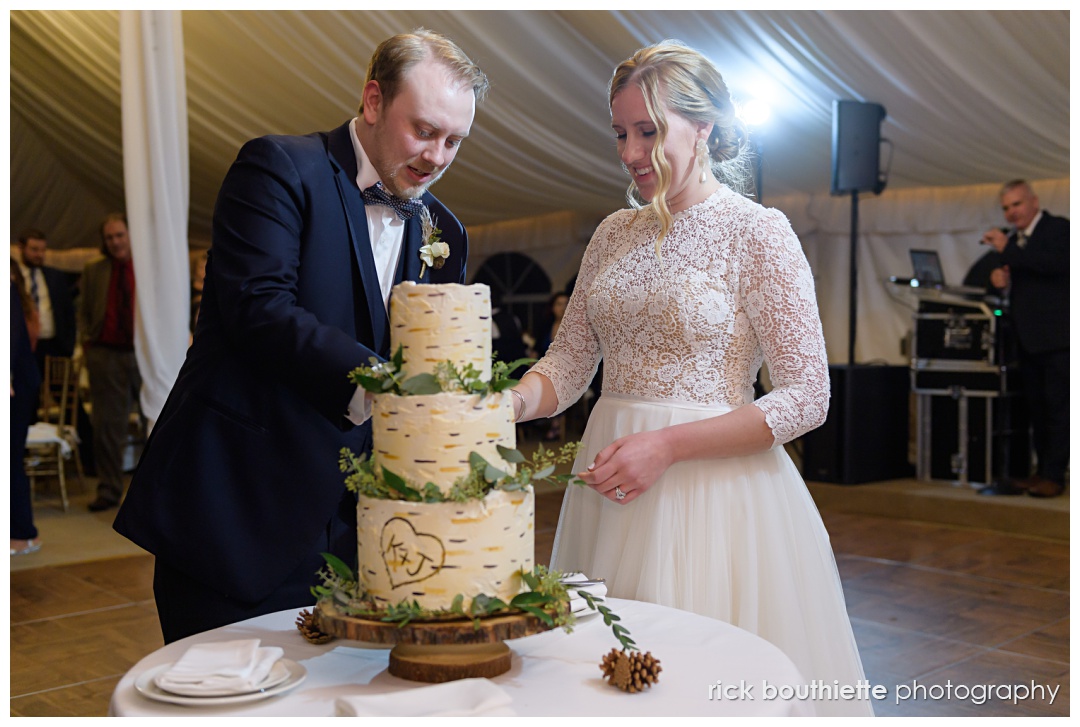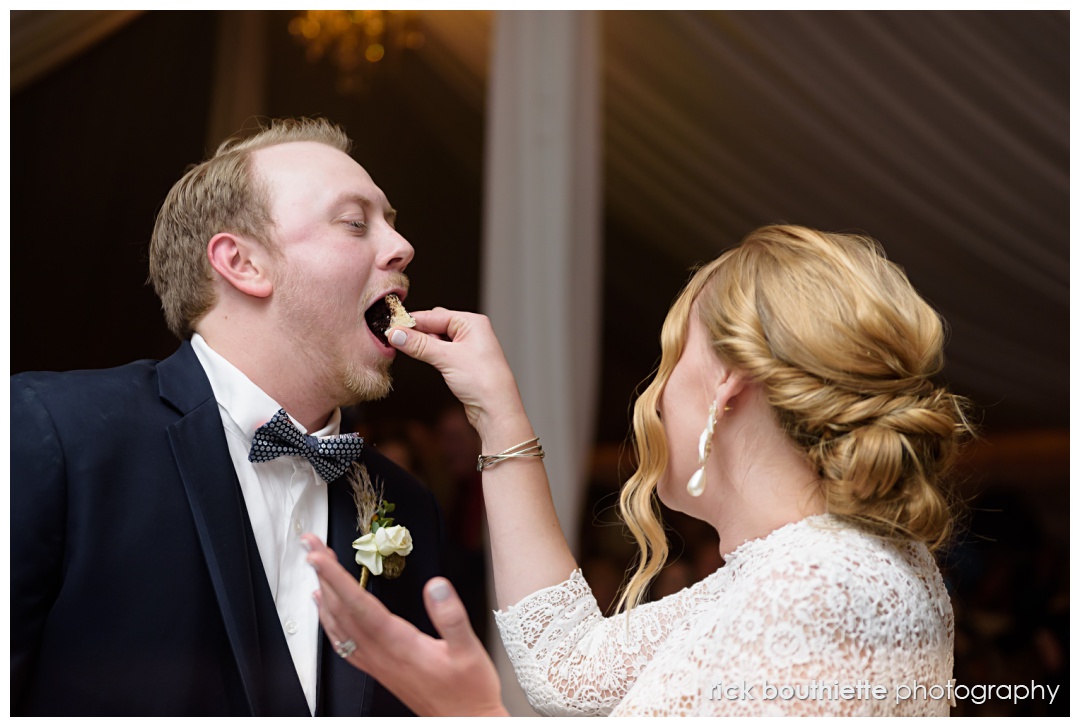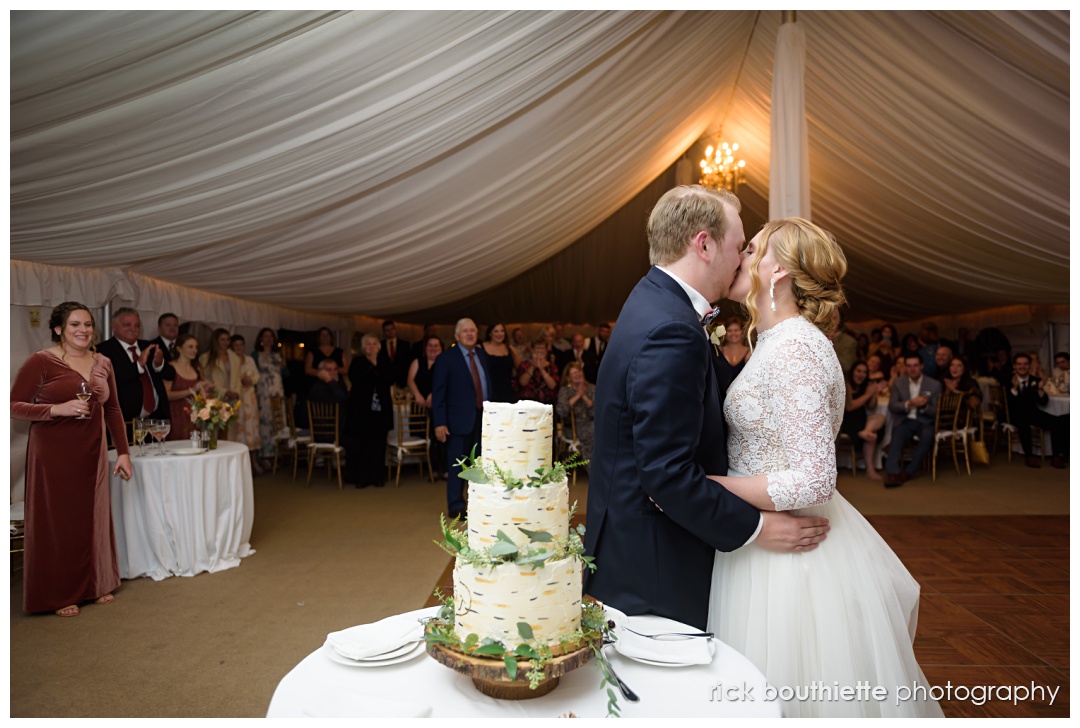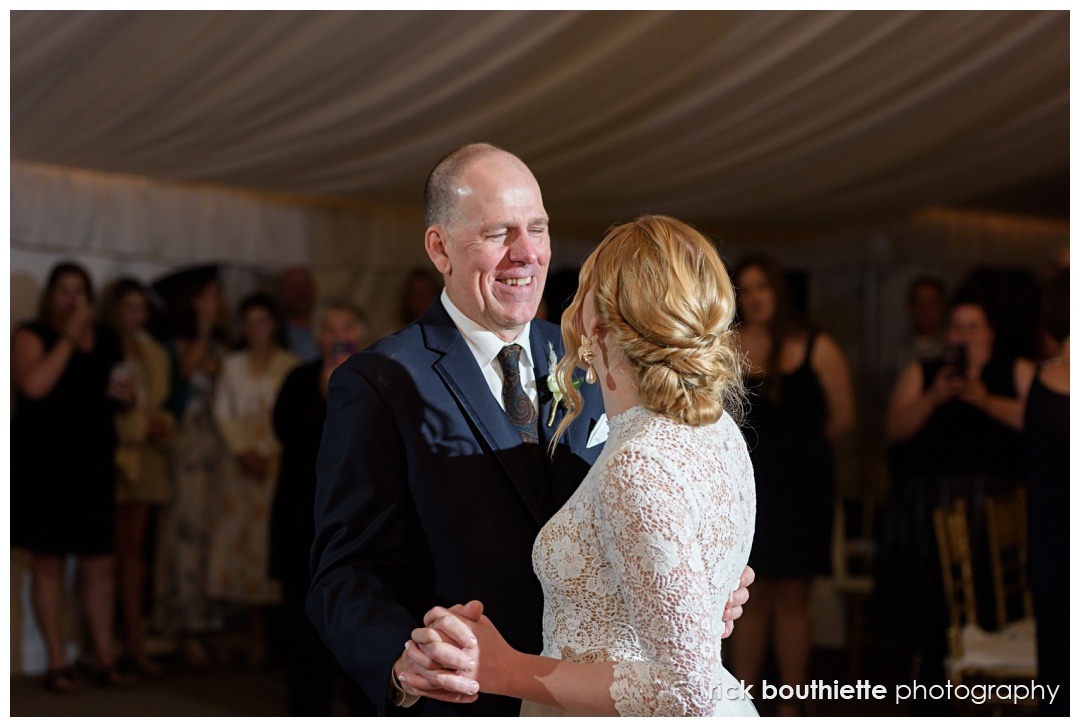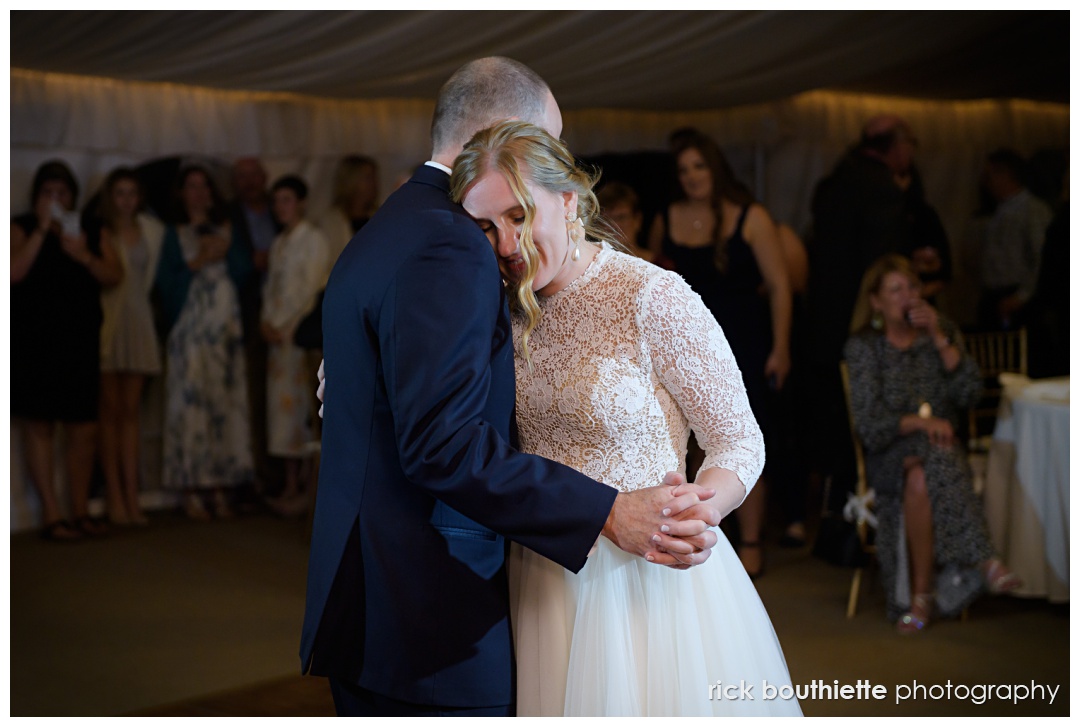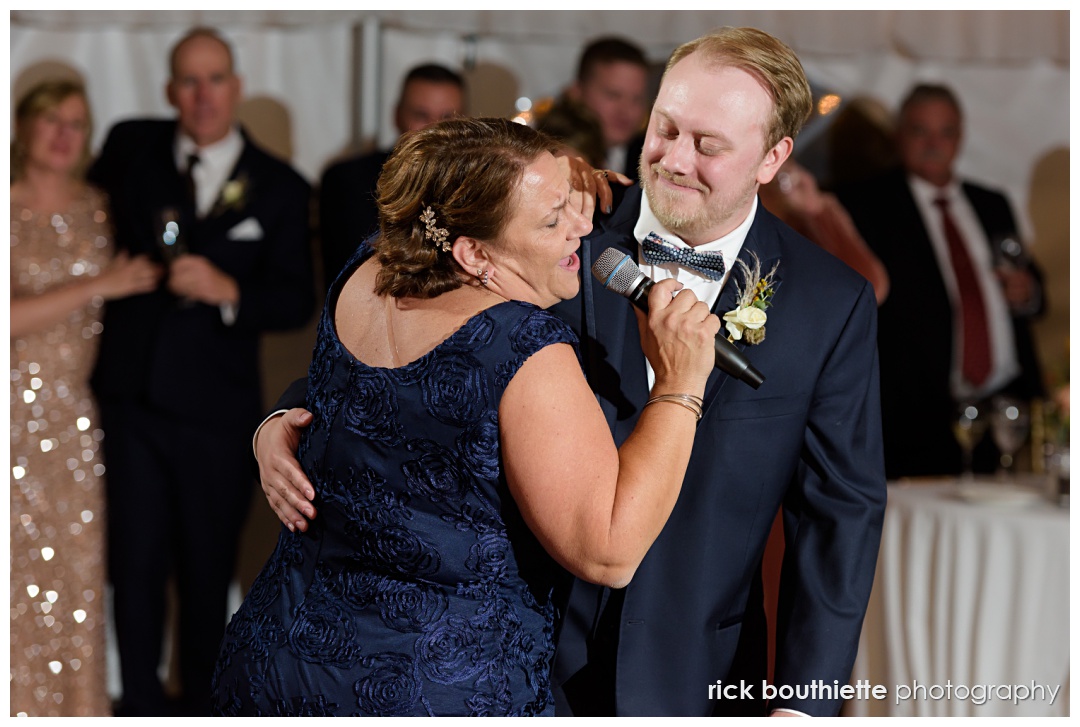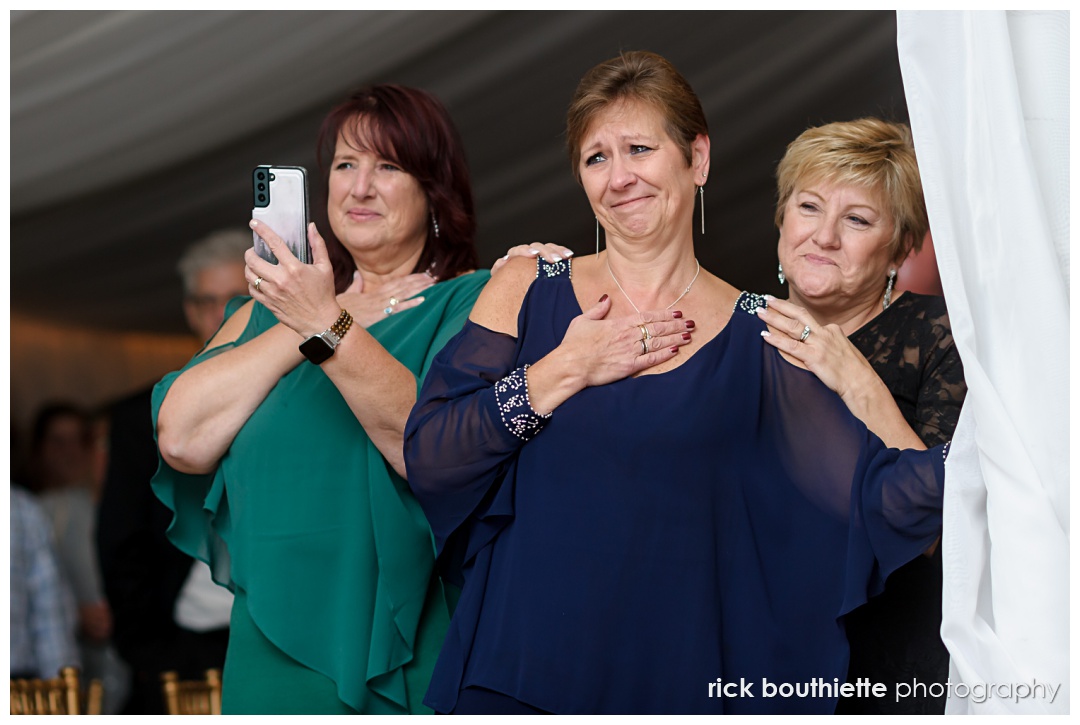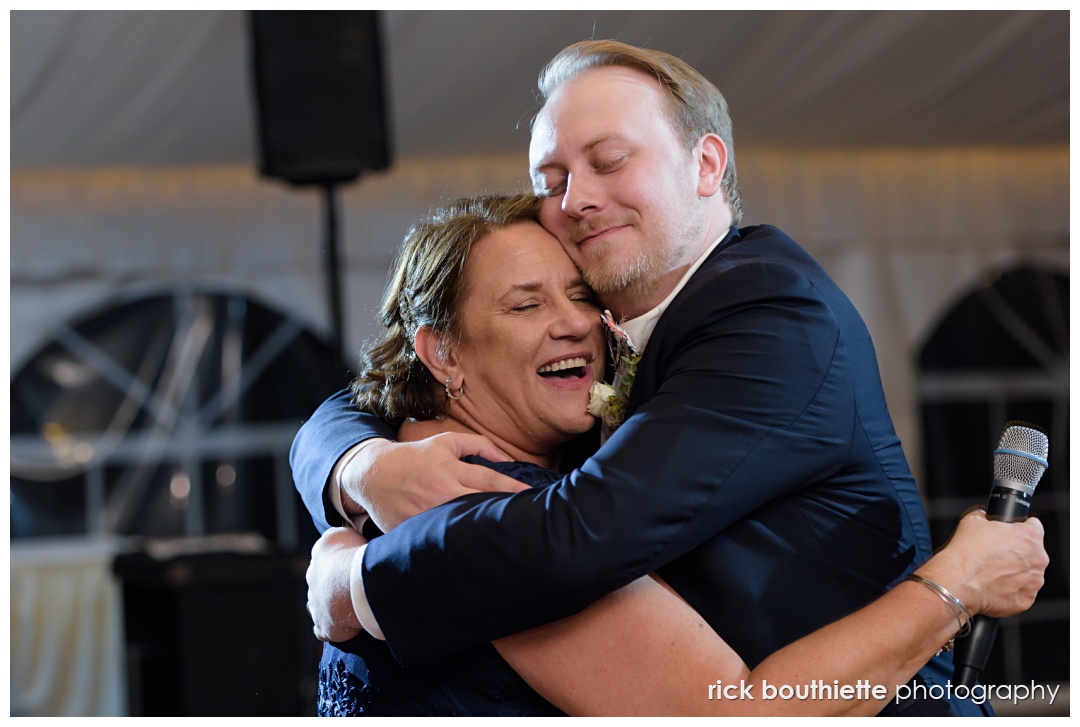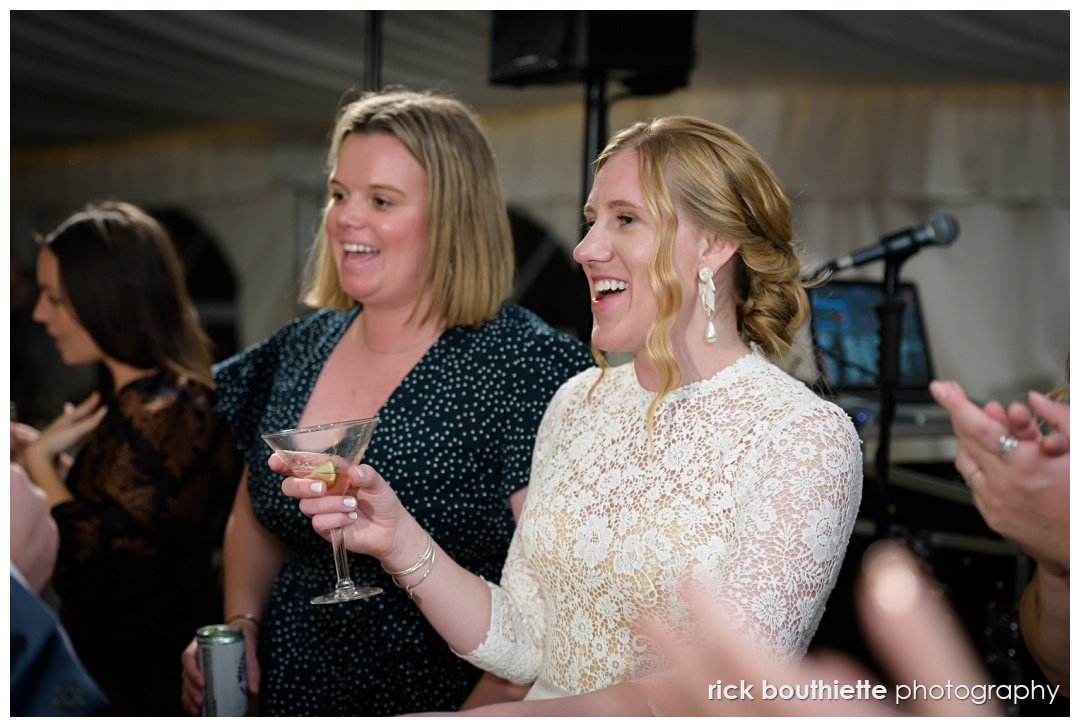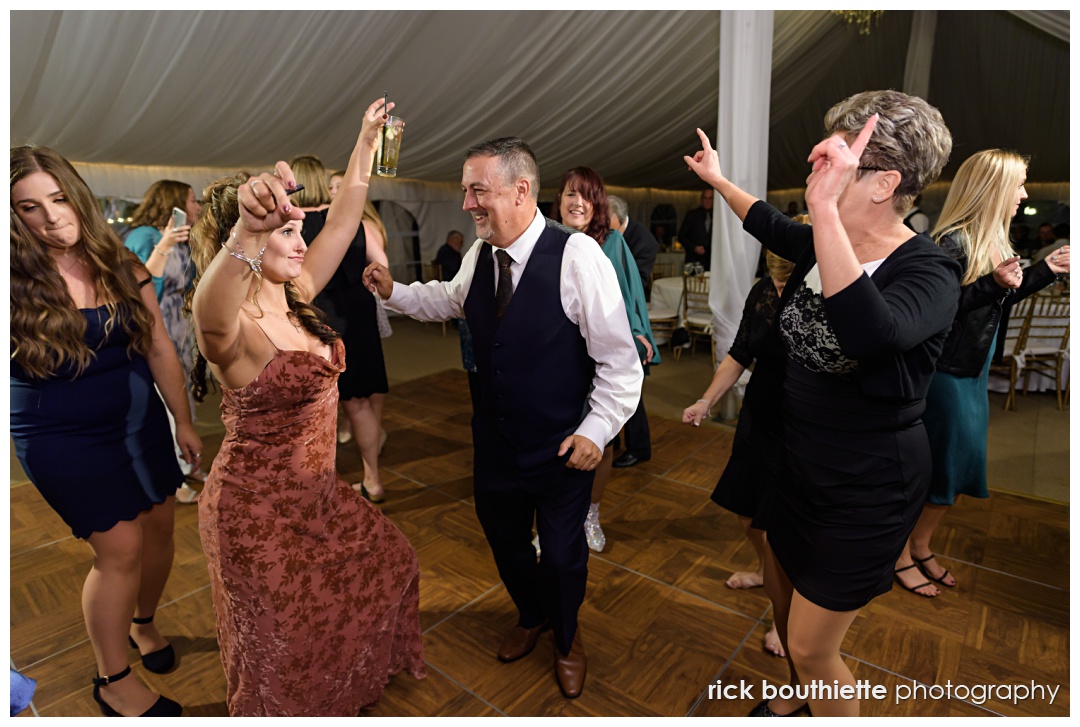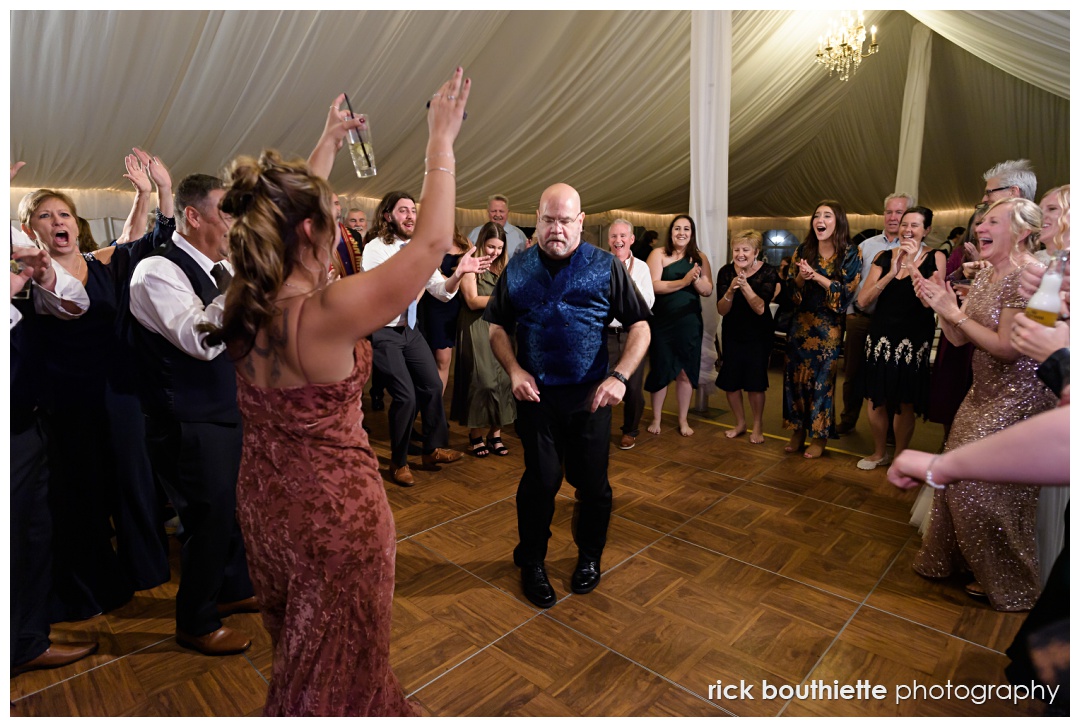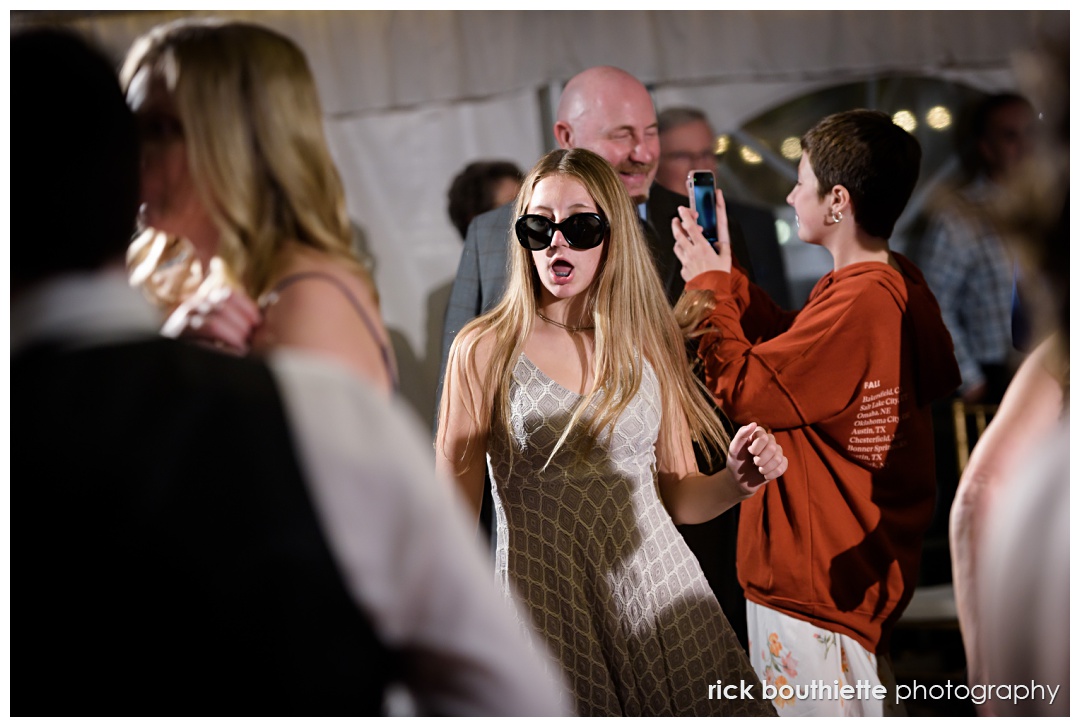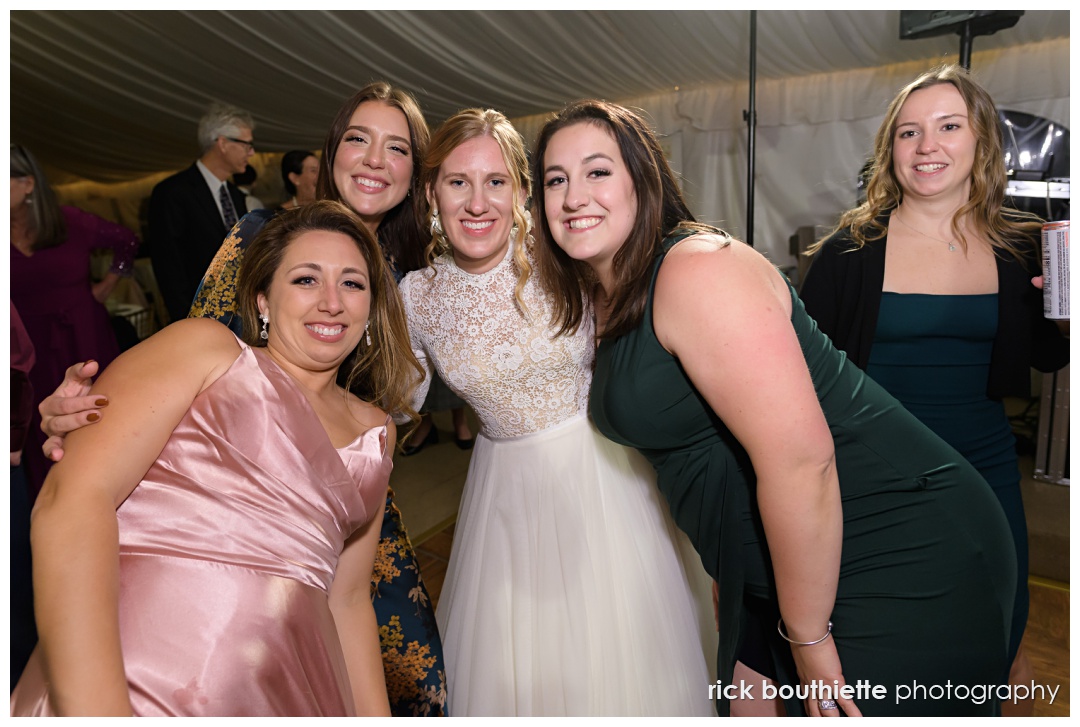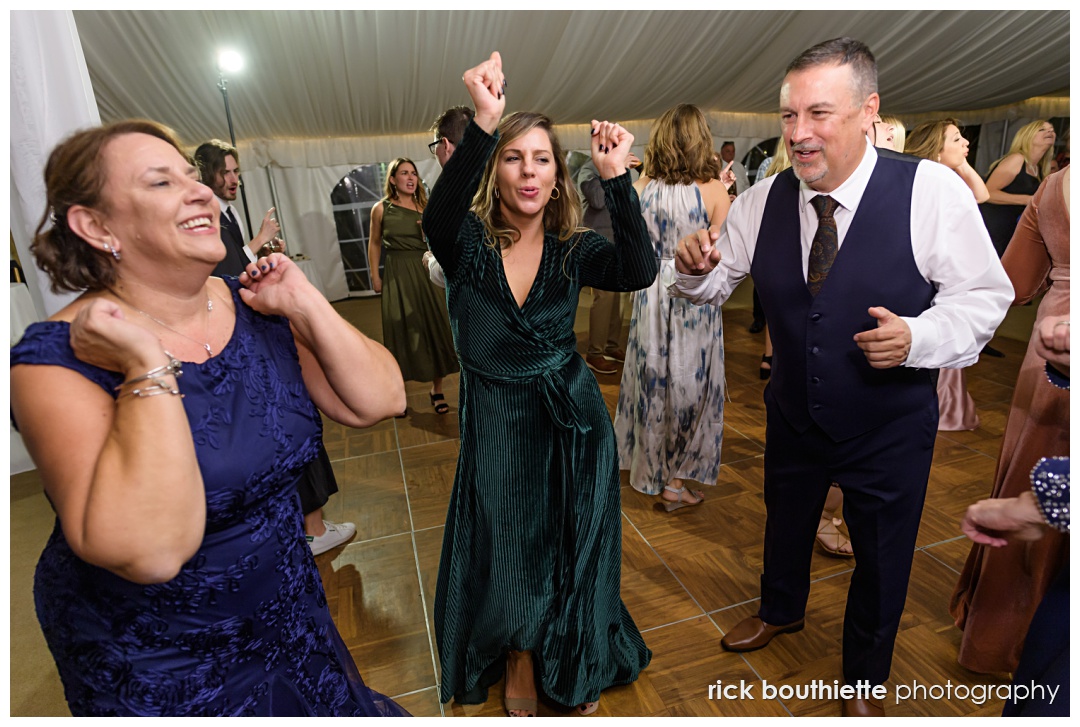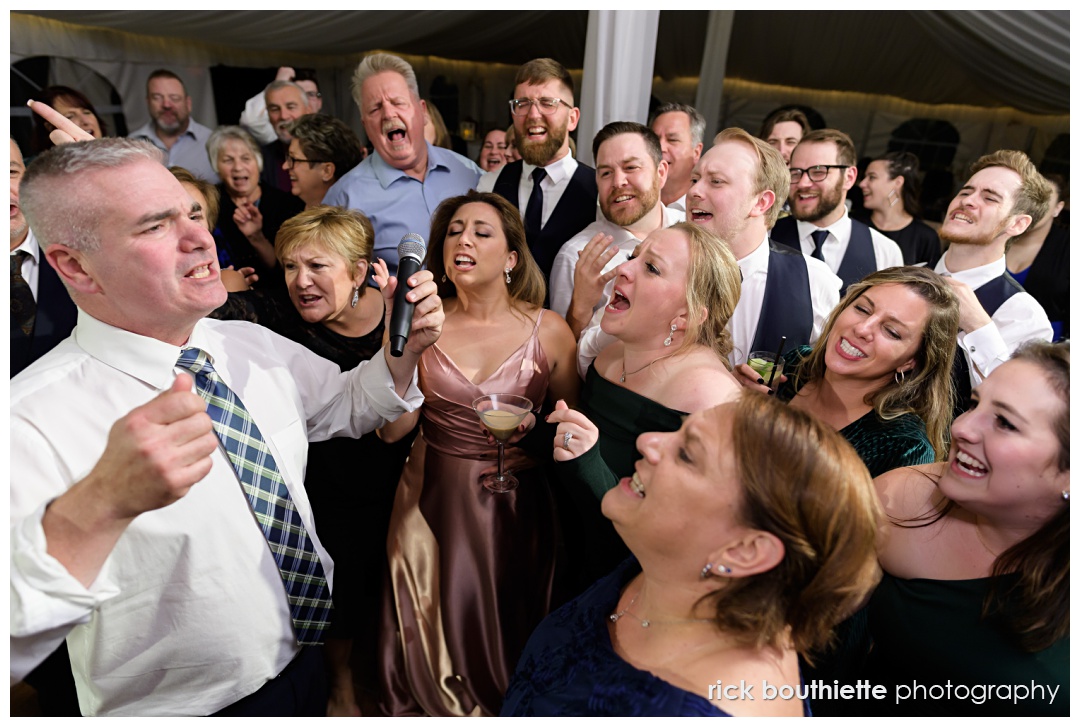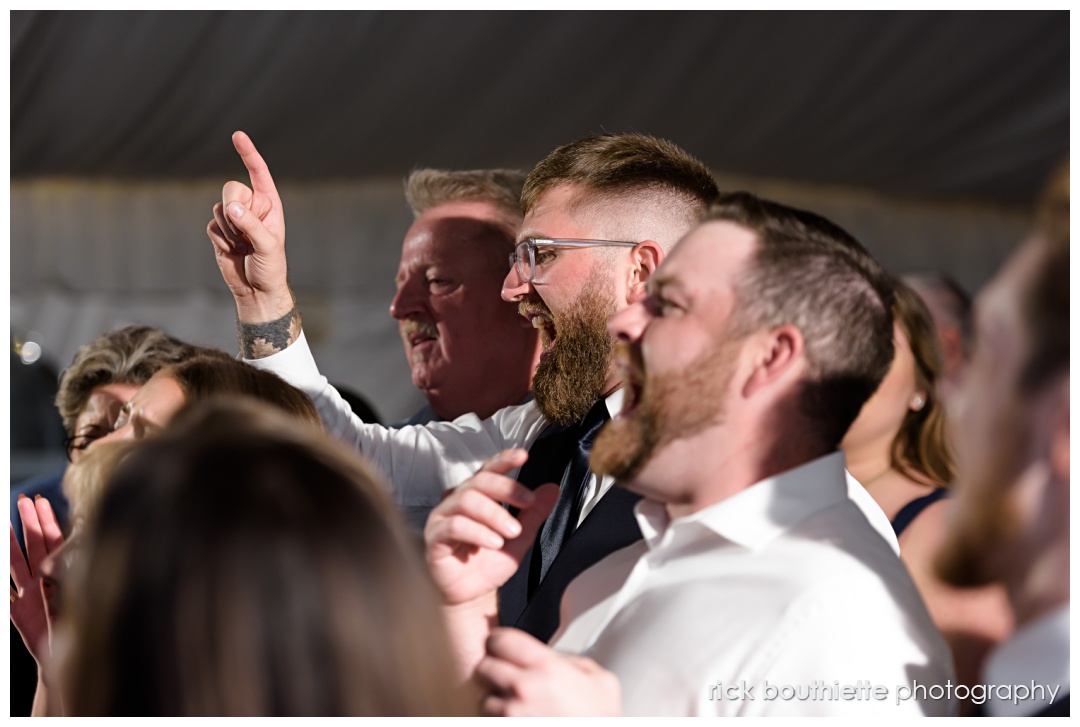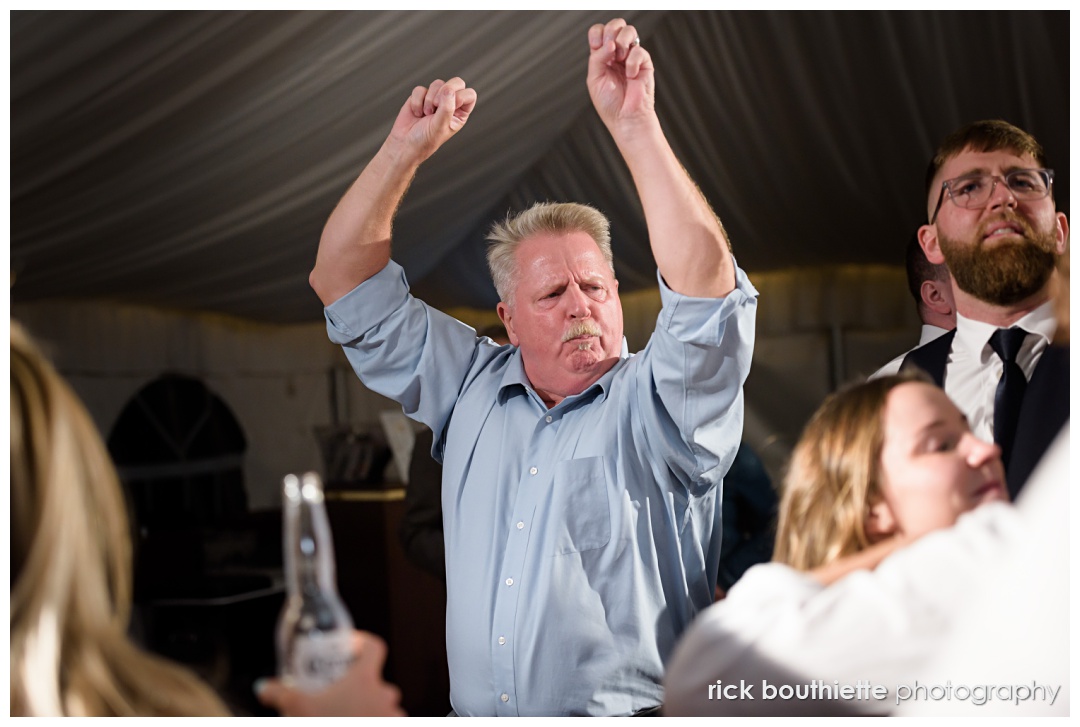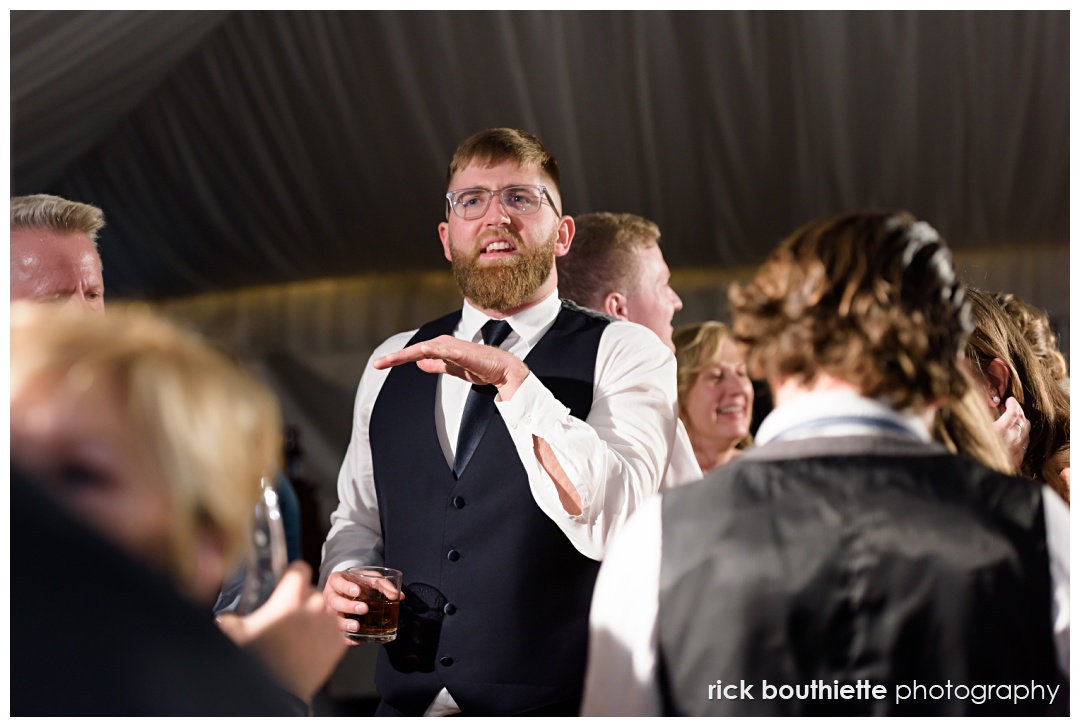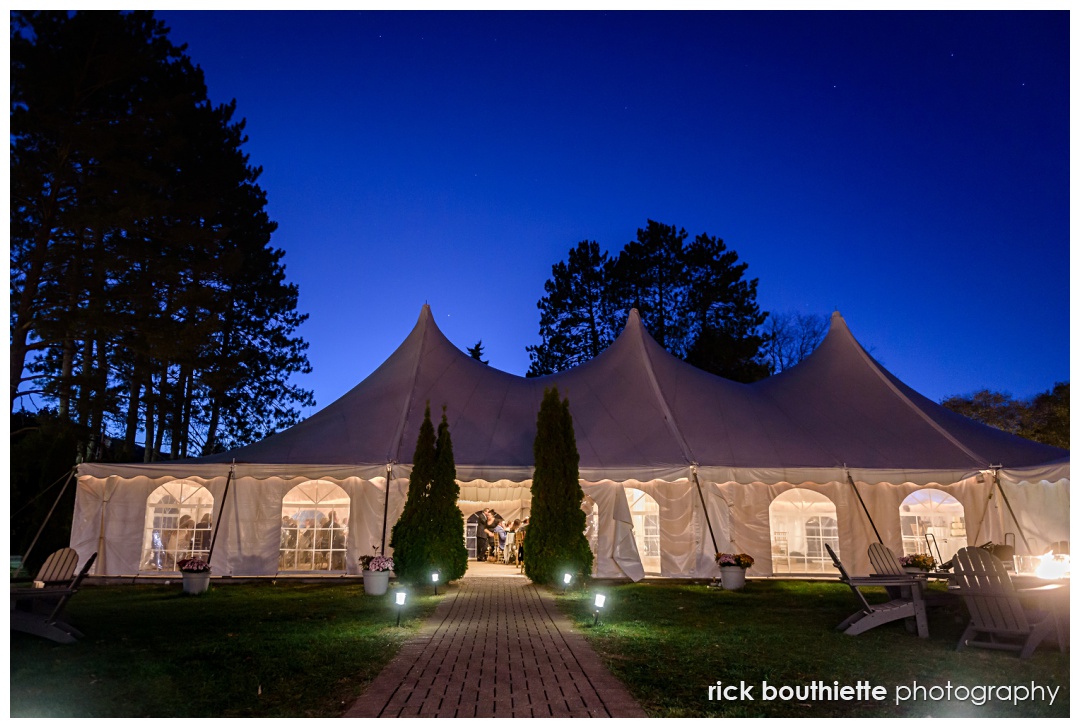 Many thanks to the phenomenal team who made this autumn wedding at The Wentworth Inn so perfect…
Wedding ceremony: The Wentworth Inn
Reception: The Wentworth Inn
Wedding Coordinator: Cita Cenc at The Wentworth Inn
Florist: Dutch Bloemen Winkel
Cake: Autumn Nomad – Jaime Melfi/Deborah
DJ/MC: Get Down Tonight – Bob Stackpole
Dresses: Madeleine's Daughter, Made by Watters Bridal
Menswear: Men's Warehouse
Makeup: Debony Salon – Julie Sportum
Hair Styling: Debony Salon – Julie Sportum
Photography: Rick Bouthiette Photography
Wentworth Inn Wedding Photography from Rick Bouthiette Photography
We capture special moments every day, and we would love to tell your story through photography. If you're planning your own autumn wedding at The Wentworth Inn, we are here to take elegant, professional photos that you will remember forever. To learn more about our wedding photography and other services, give us a call at 603-361-2216.