A Dreamy Proposal
Sometimes the simplest proposals are the best, and this part of Nick and Sara's love story proves it! Nick and Sara love spending time together, whether it's having breakfast at home or heading out to a local diner like Mary Ann's in Derry. Their proposal also took place at home.
After a long week (and day!) at work, Sara came home late. Nick had prepared a delicious home-cooked dinner for them to enjoy. After dinner, they split a bottle of Prosecco. Nick had placed an engagement ring in the bottom of Sara's glass, unbeknownst to her. It was initially hidden by the bubbles, but Sara told such a long story that they all went away and she saw the ring when she glanced down! She said yes, and the couple began dreaming of their special day.
A Beautiful Celebration at Thompson Inn
Saint Thomas More Church was the perfect setting for Sara and Nick's wedding, and the Catholic ceremony was a beautiful walk through the love that they have for each other, as well as the love that their families have for them.
Sara and Nick celebrated their marriage at Thompson Inn and Cyderhouse in charming Durham, NH. The newlyweds had their first dance to Better Together by Luke Combs, which was a perfect choice for such a madly-in-love couple. Nick was looking forward to the delicious eats during the reception, including a cake from Chickadee Hill Cakes and locally-sourced food from The Thompson Inn. The couple was delighted to spend so much time with family and friends who came from near and far to mark the occasion.
Sara and Nick let us know that their perfect day includes breakfast at their favorite diner, touring historical sites, heading to a local brewery, and heading home to sit on the porch or watch a movie before bed. We wish them plenty of relaxing days just like that in the future! Cheers to the happy couple!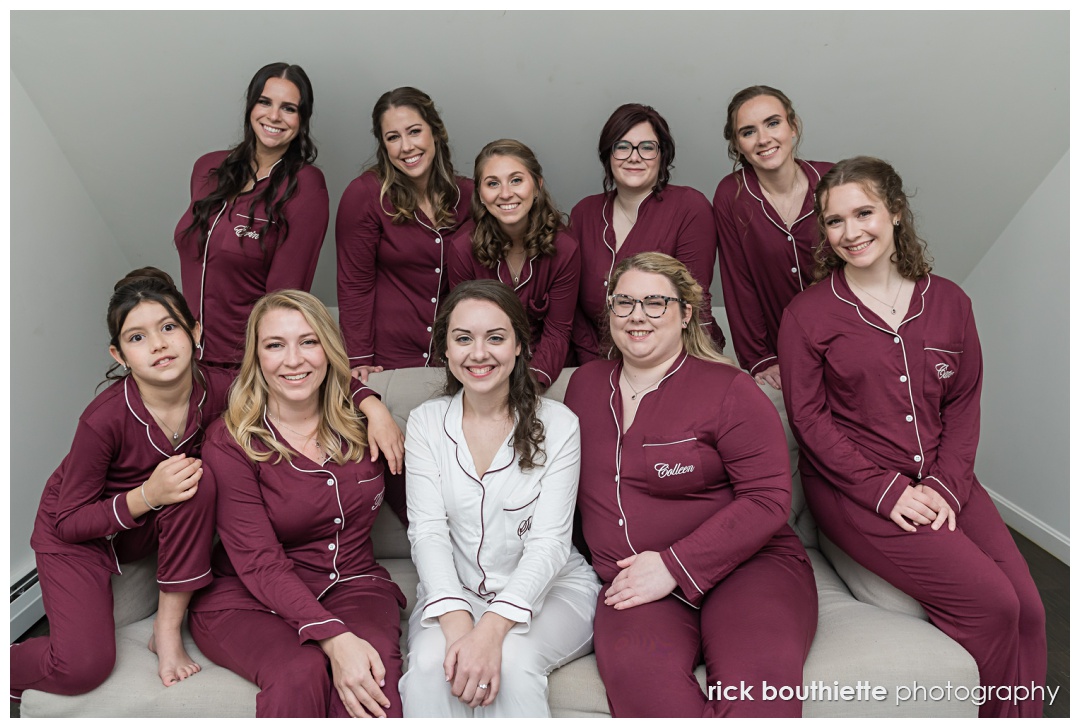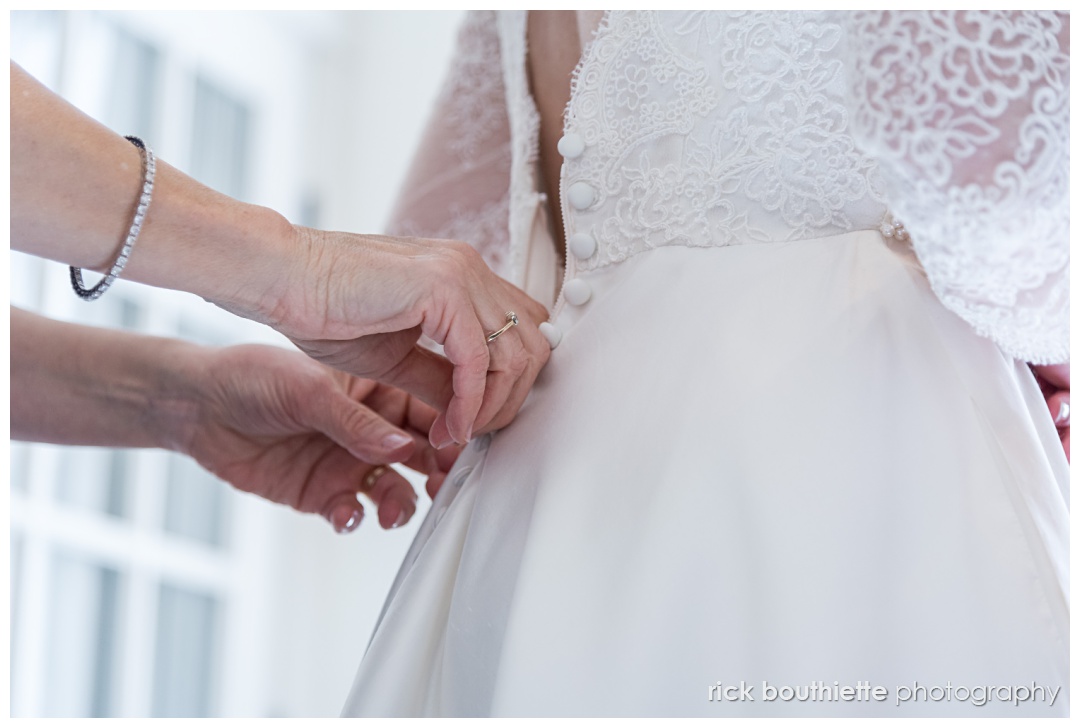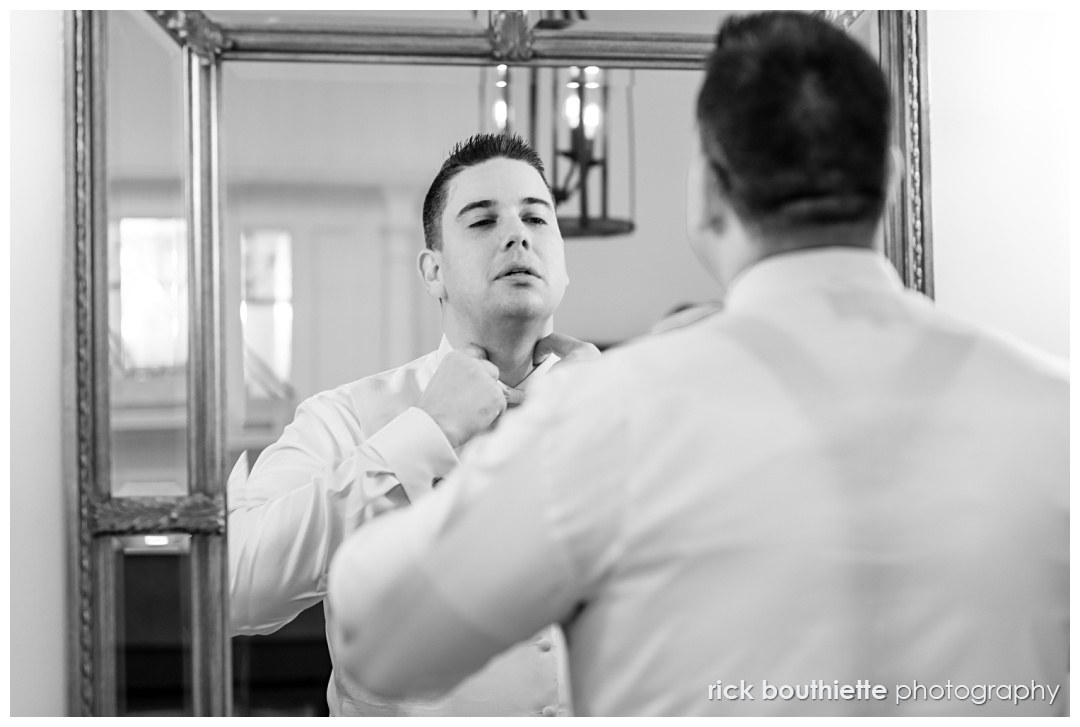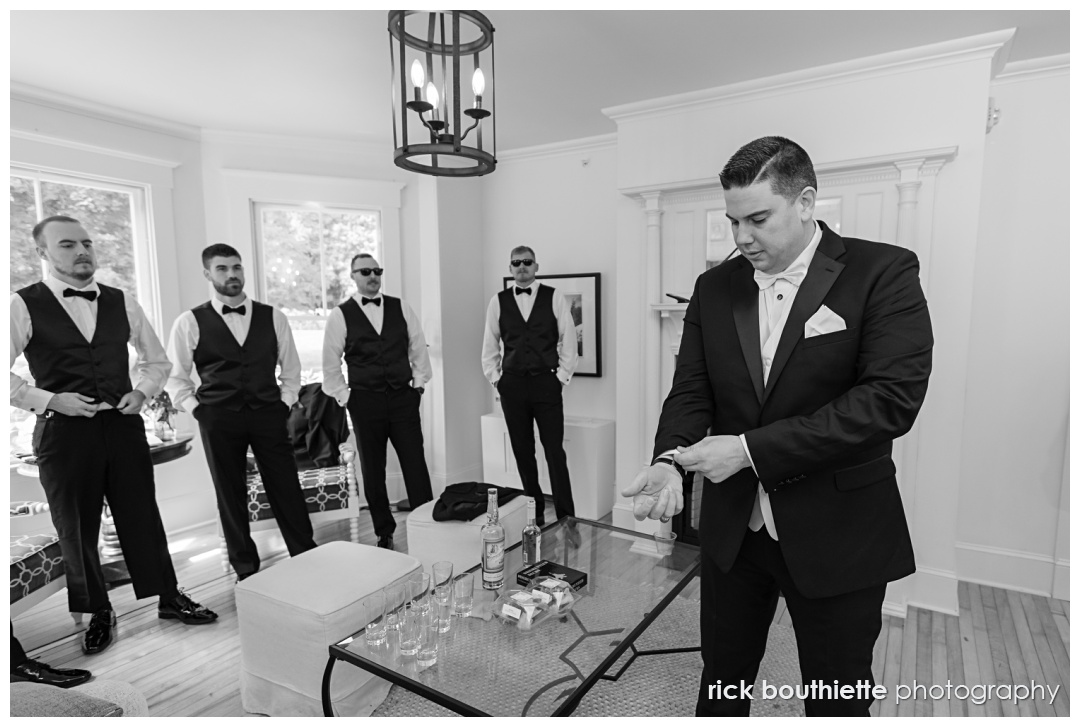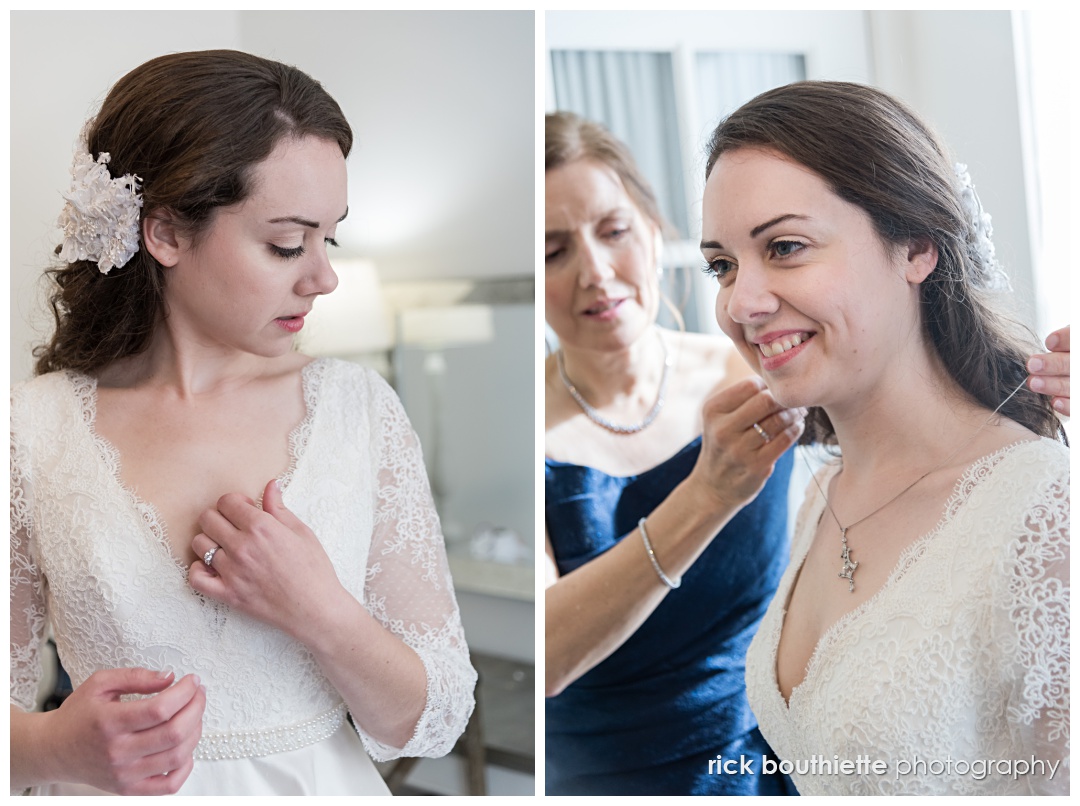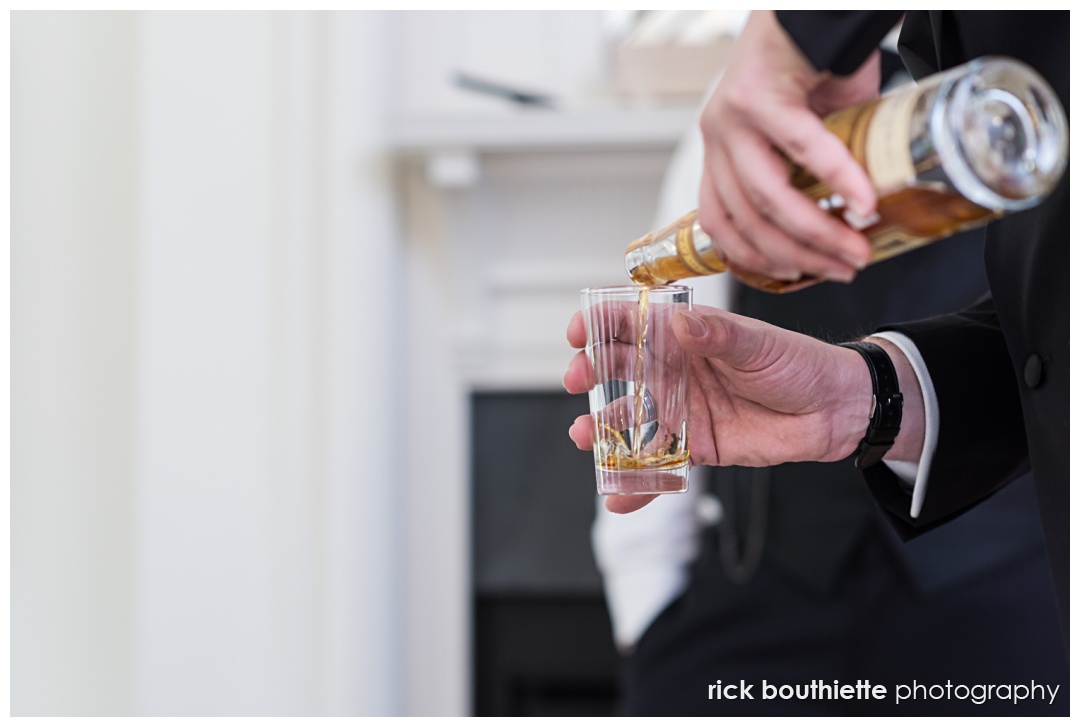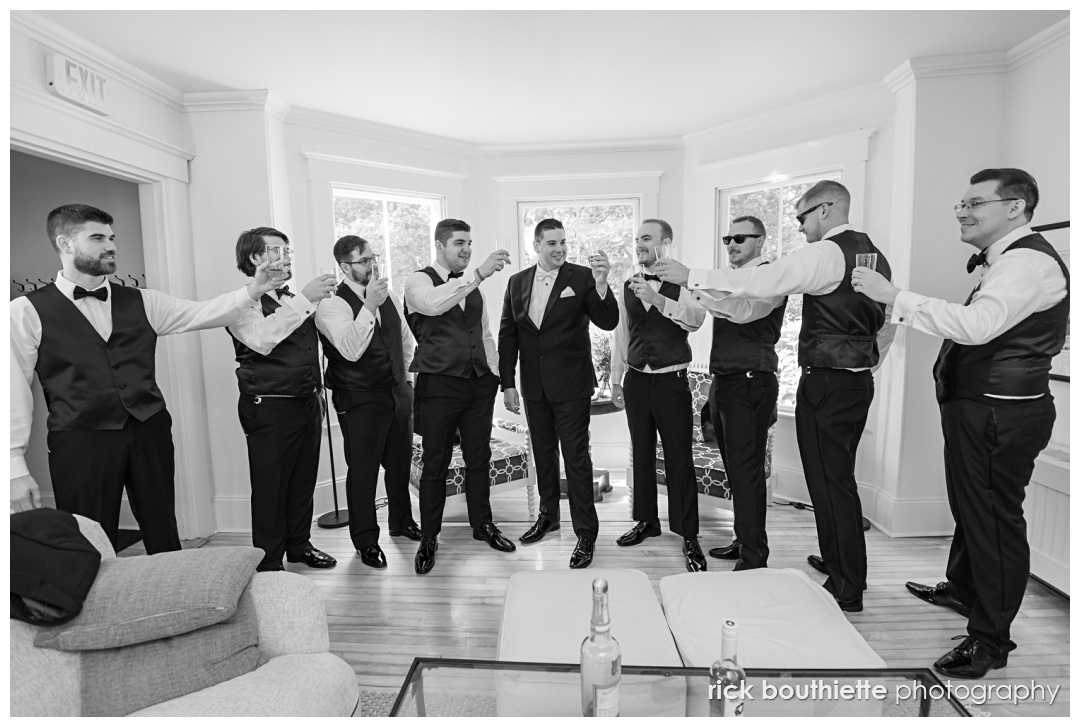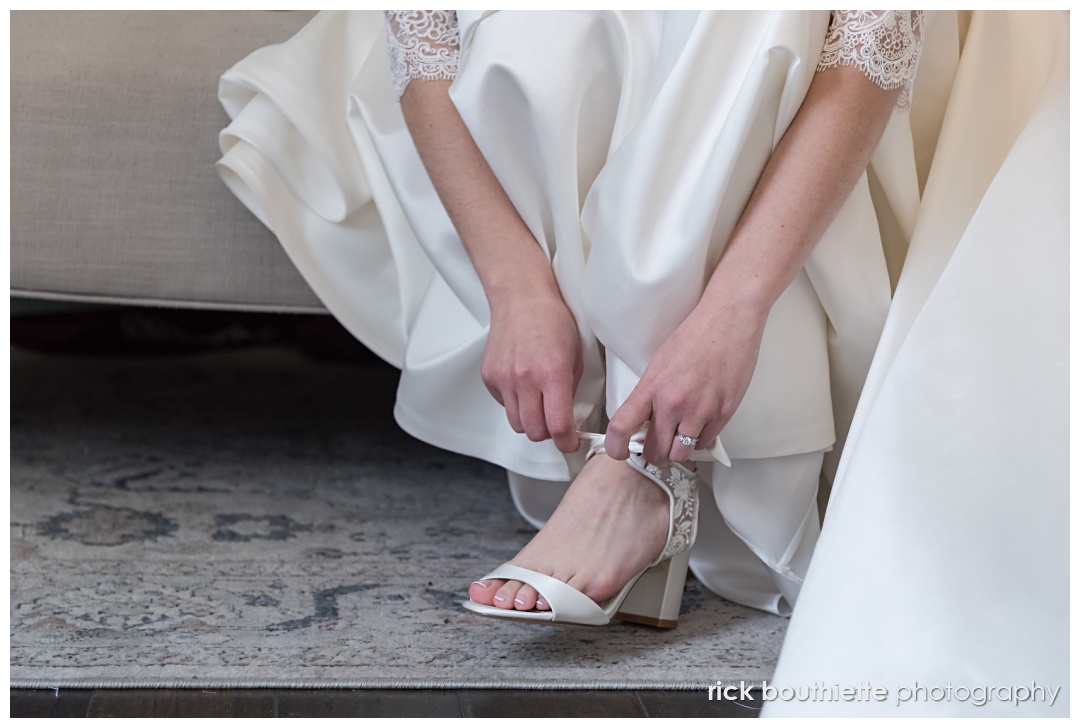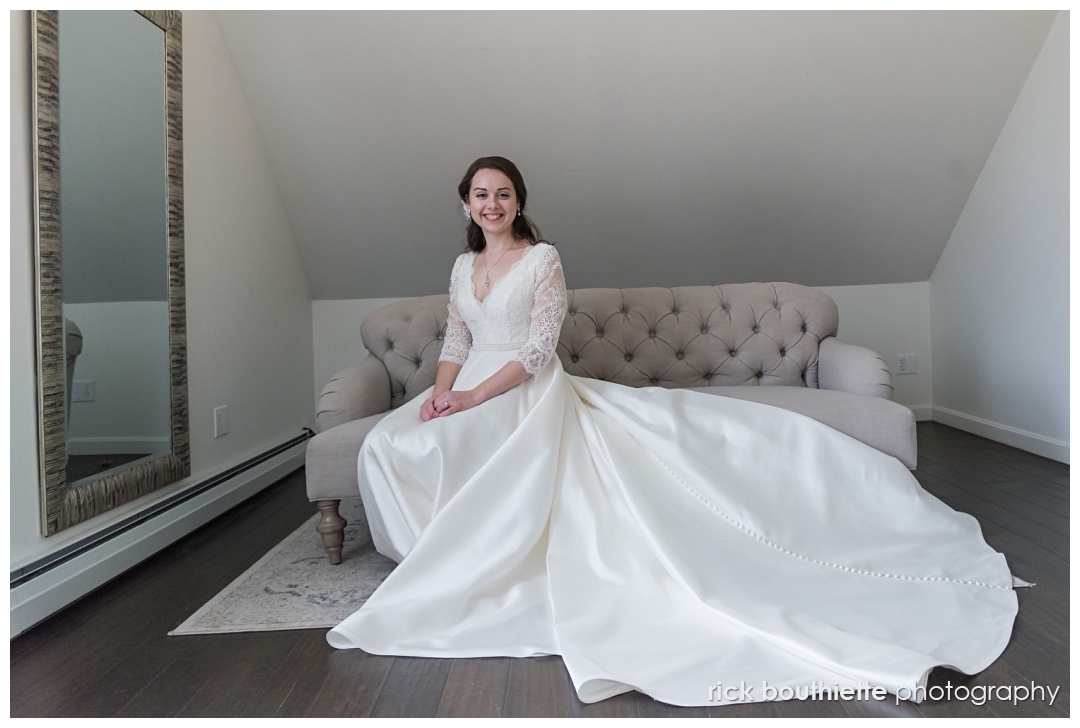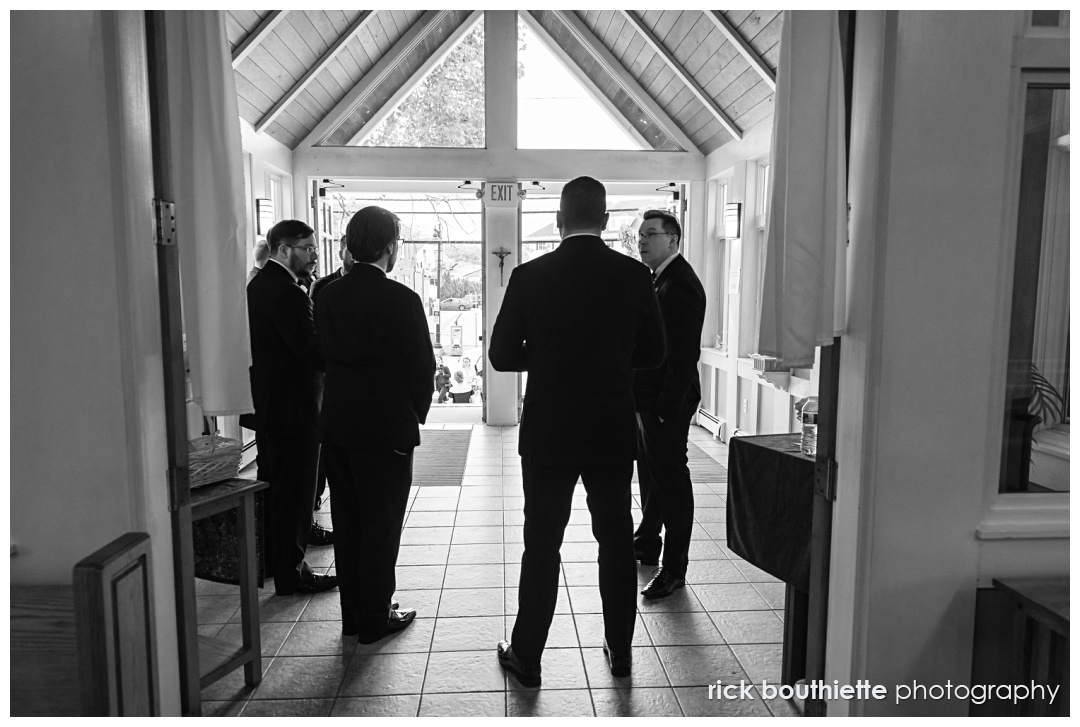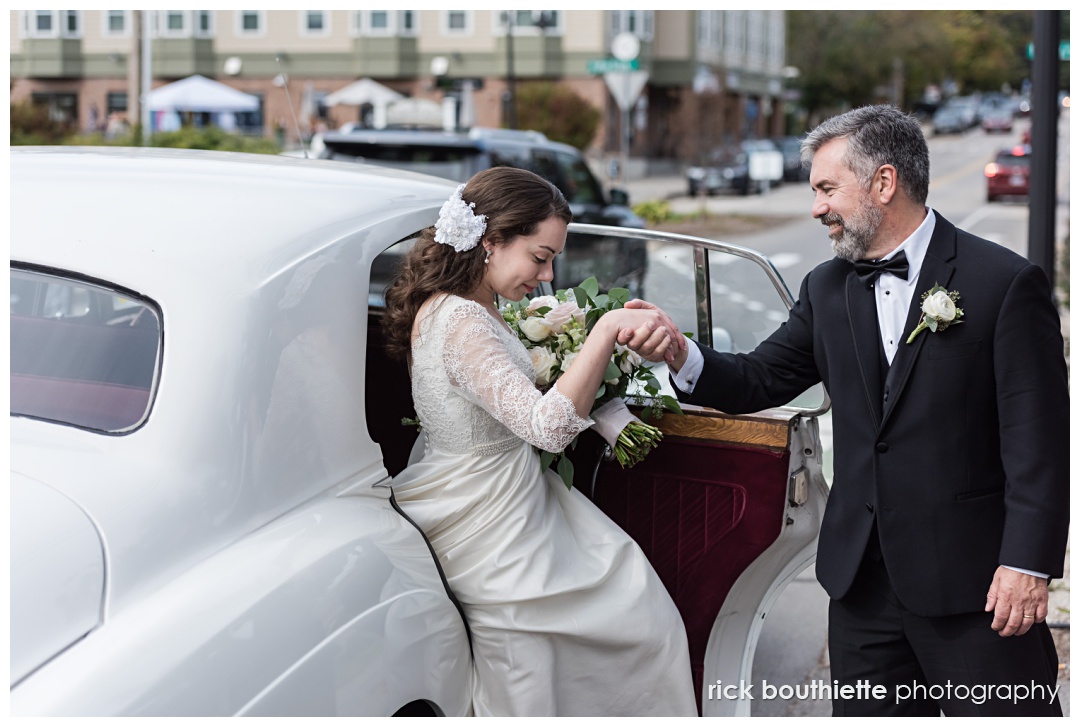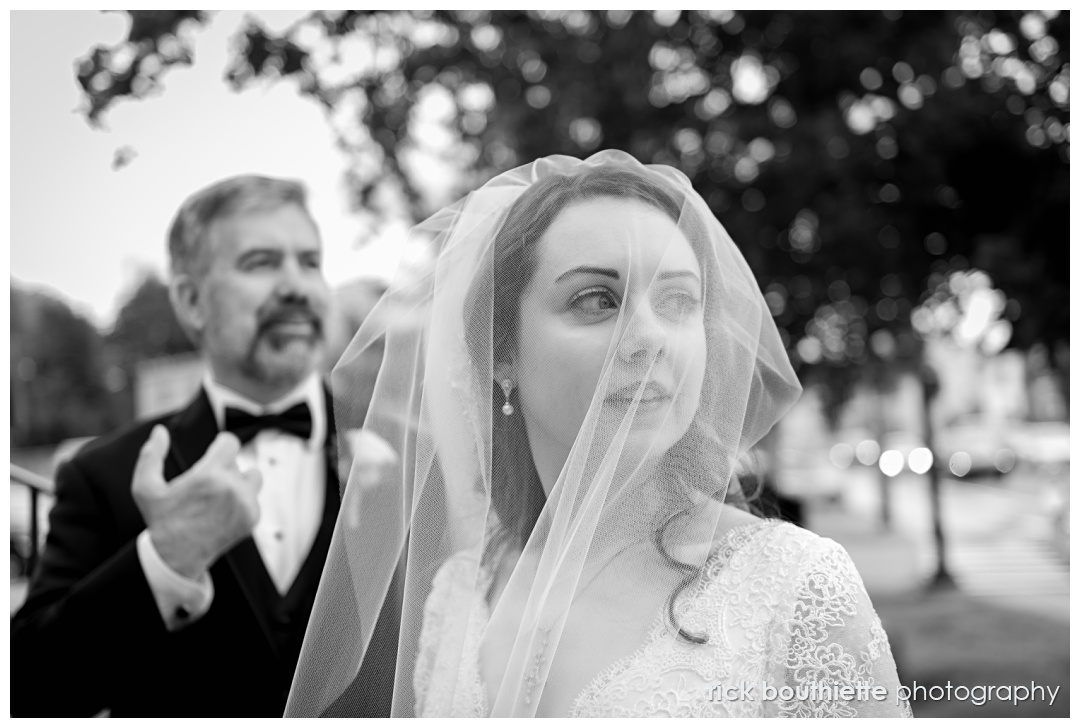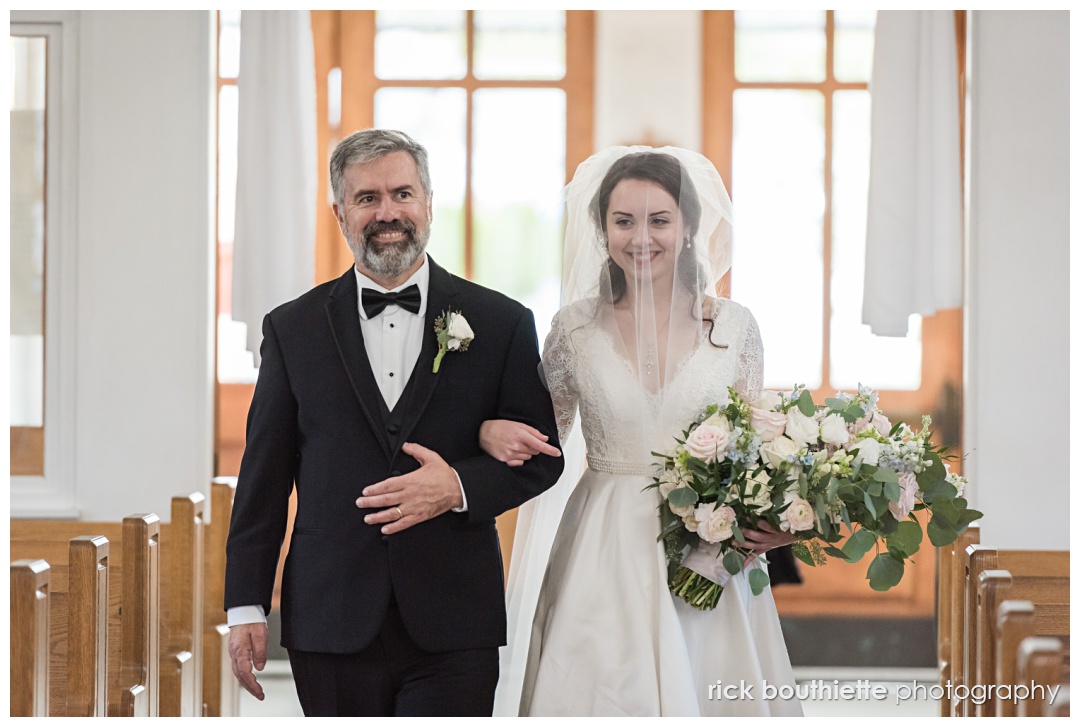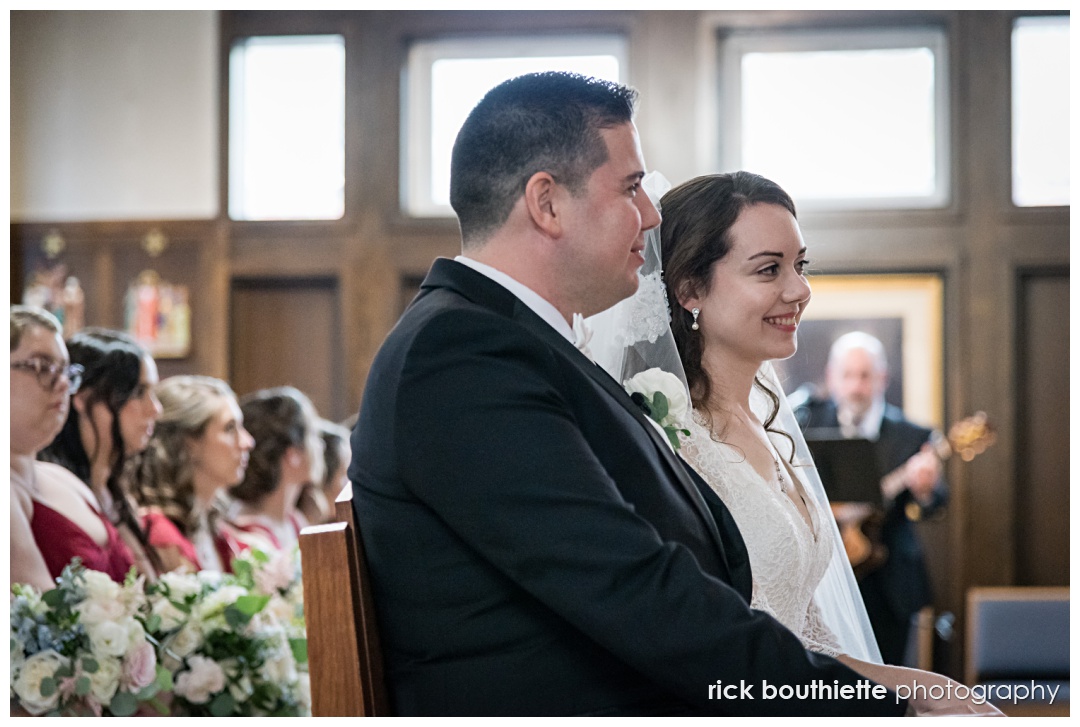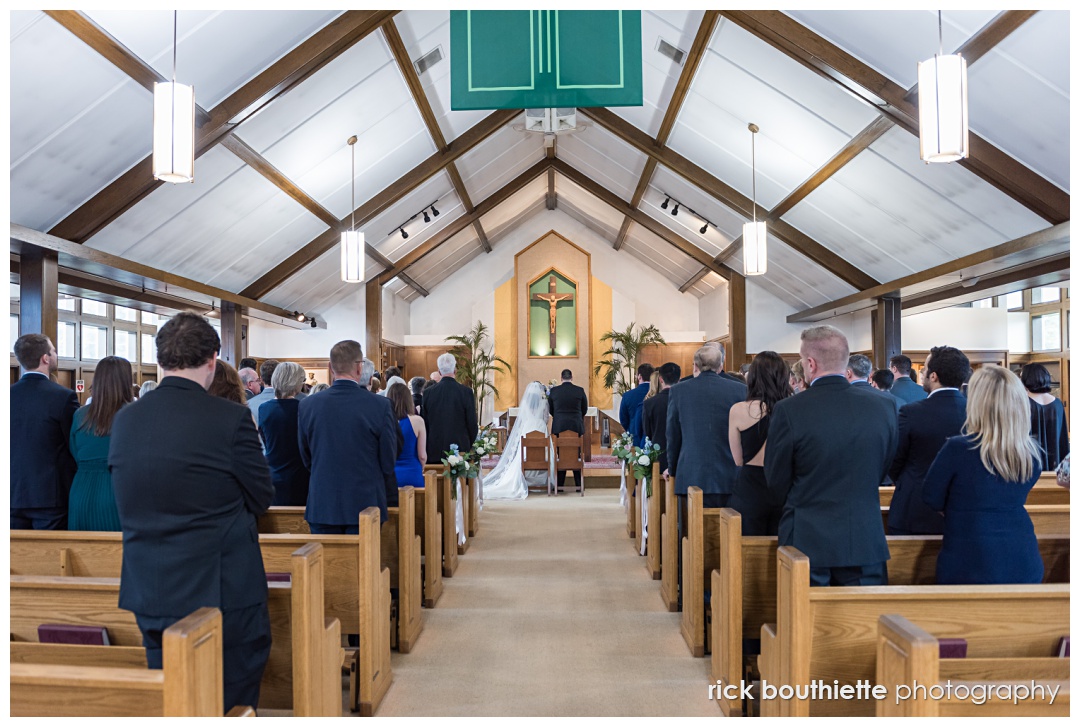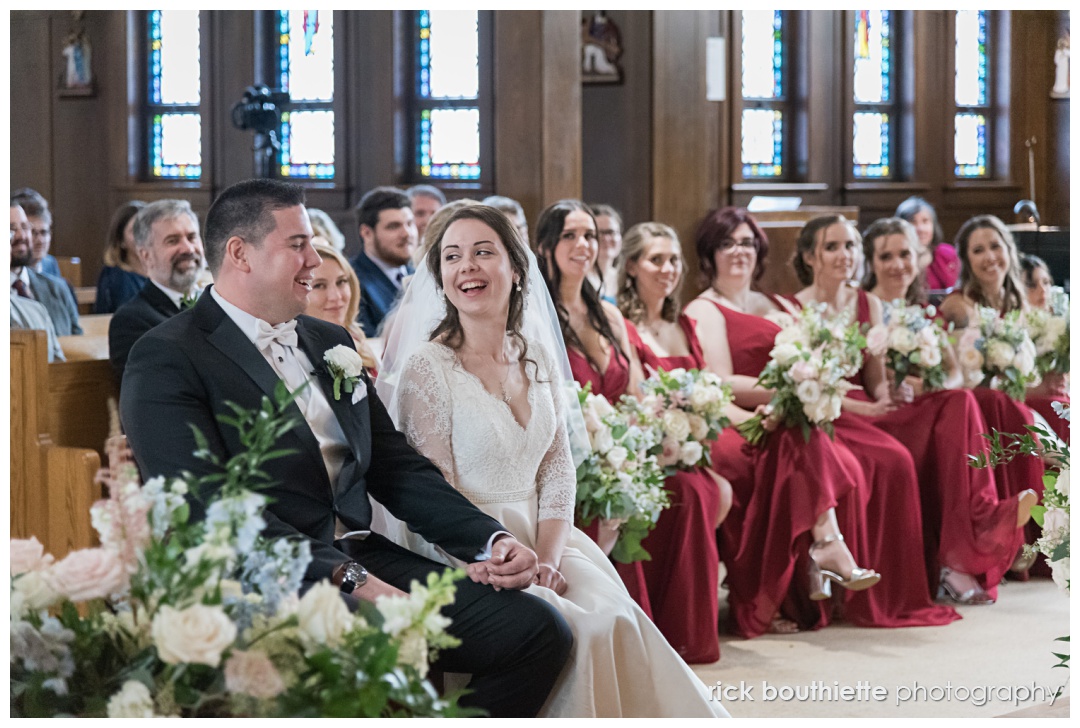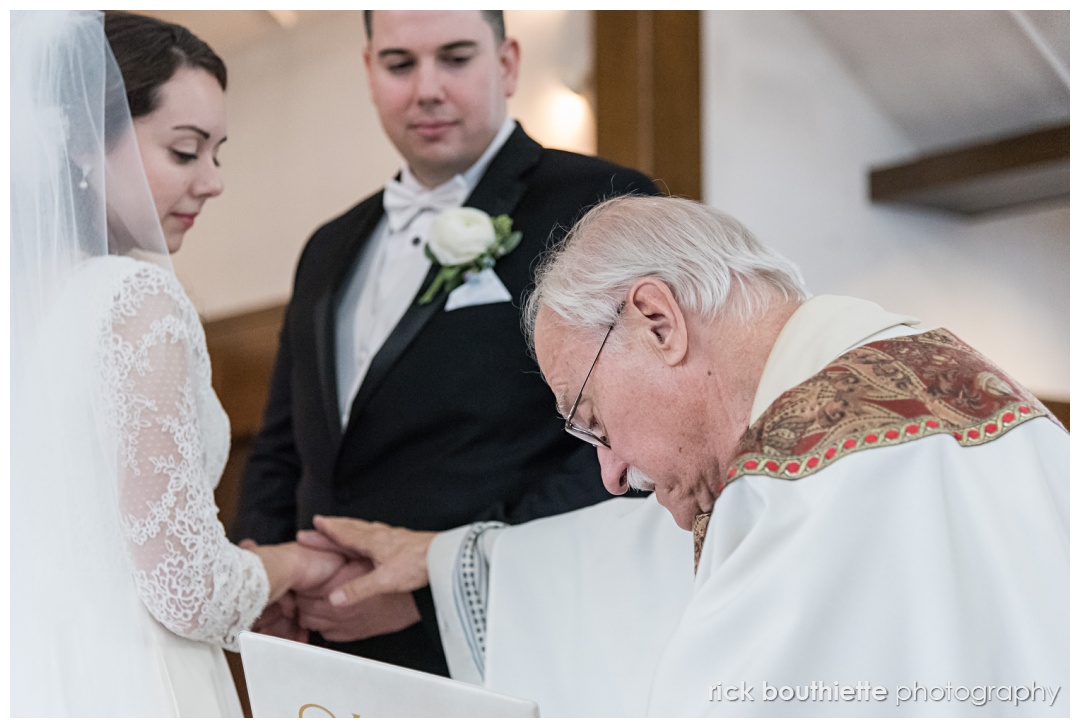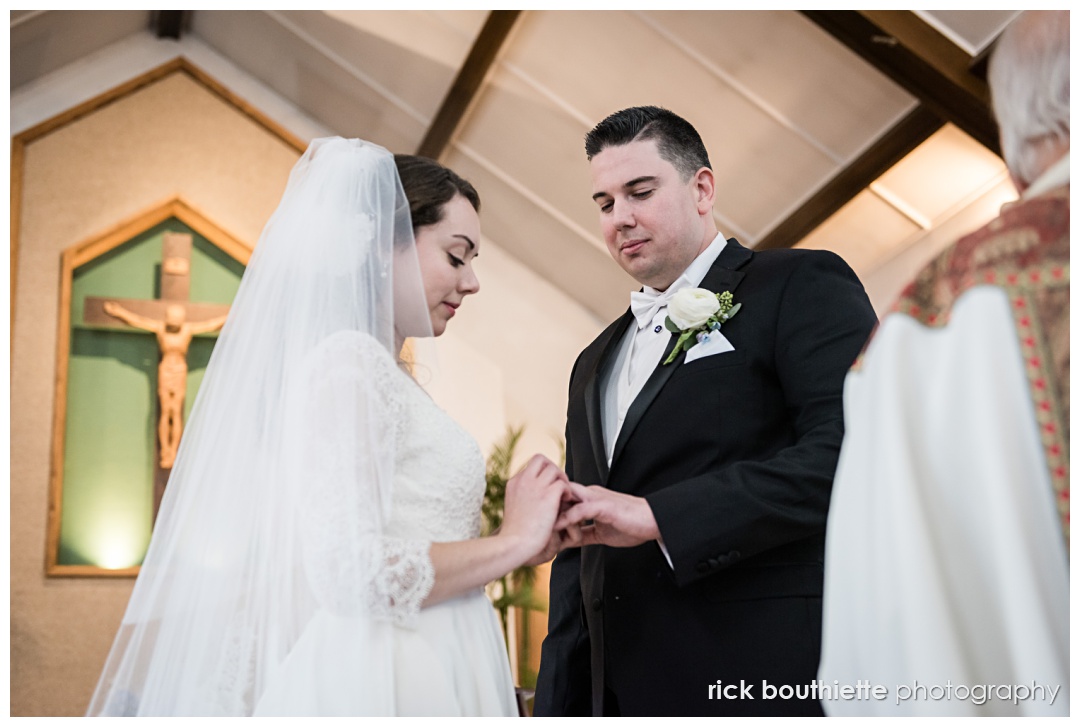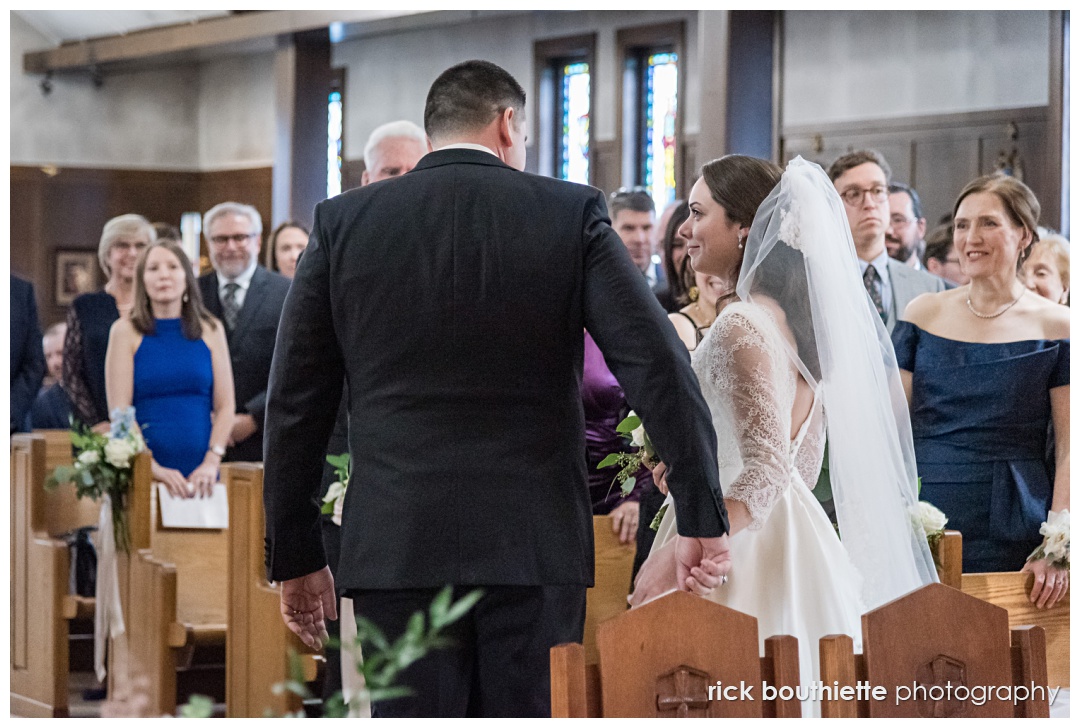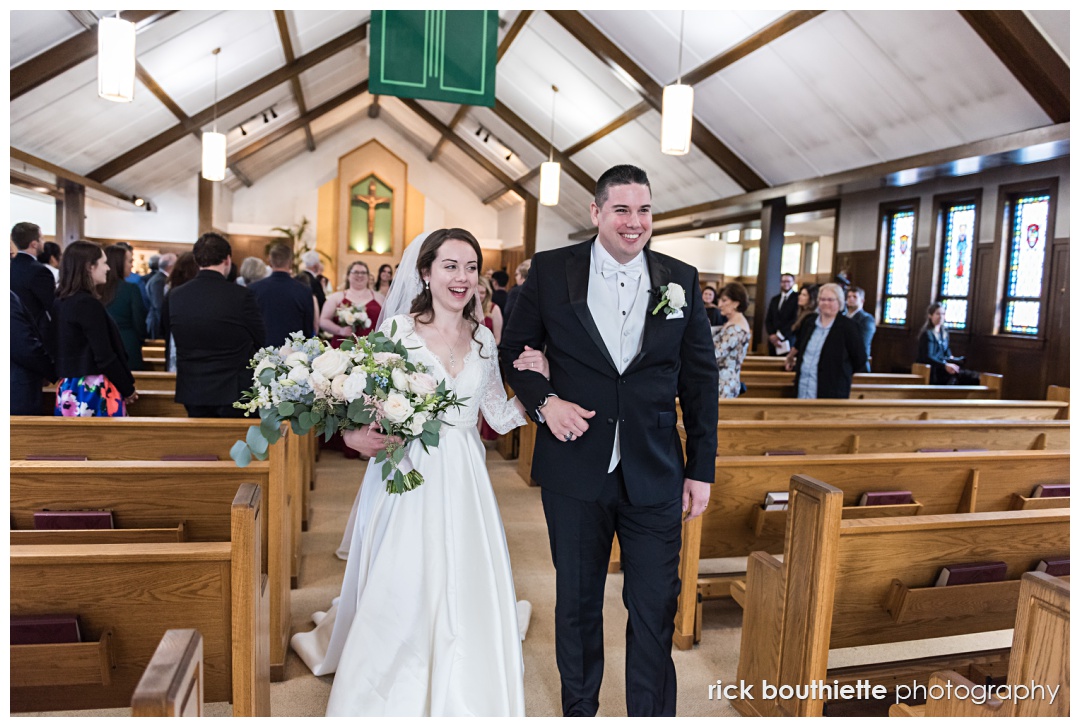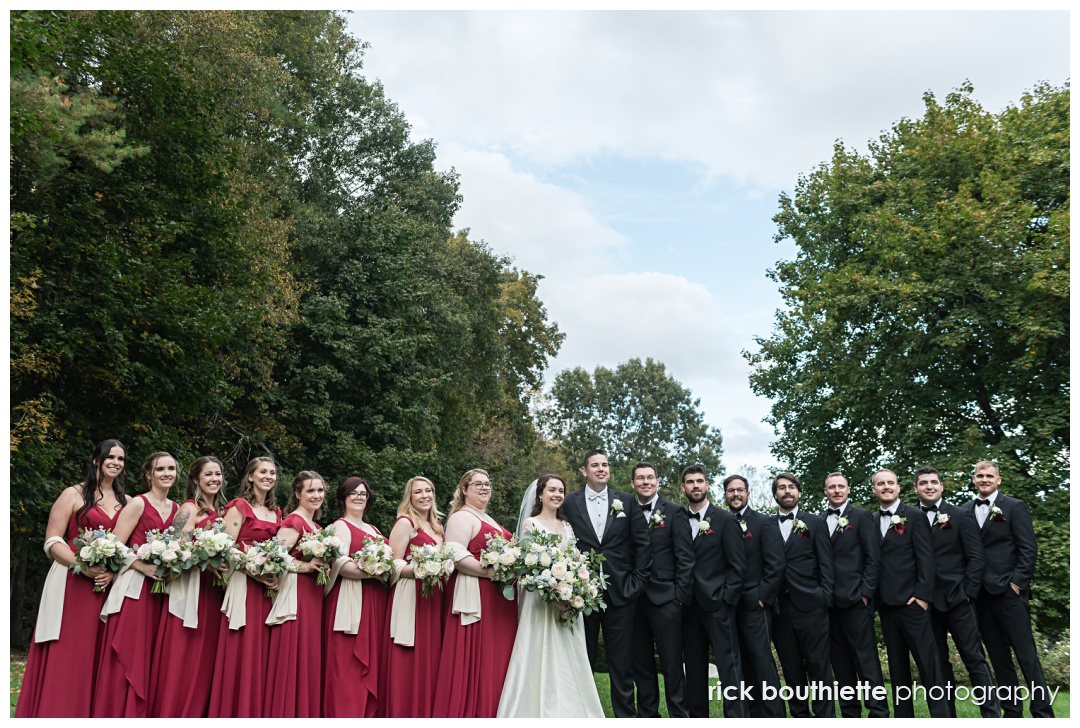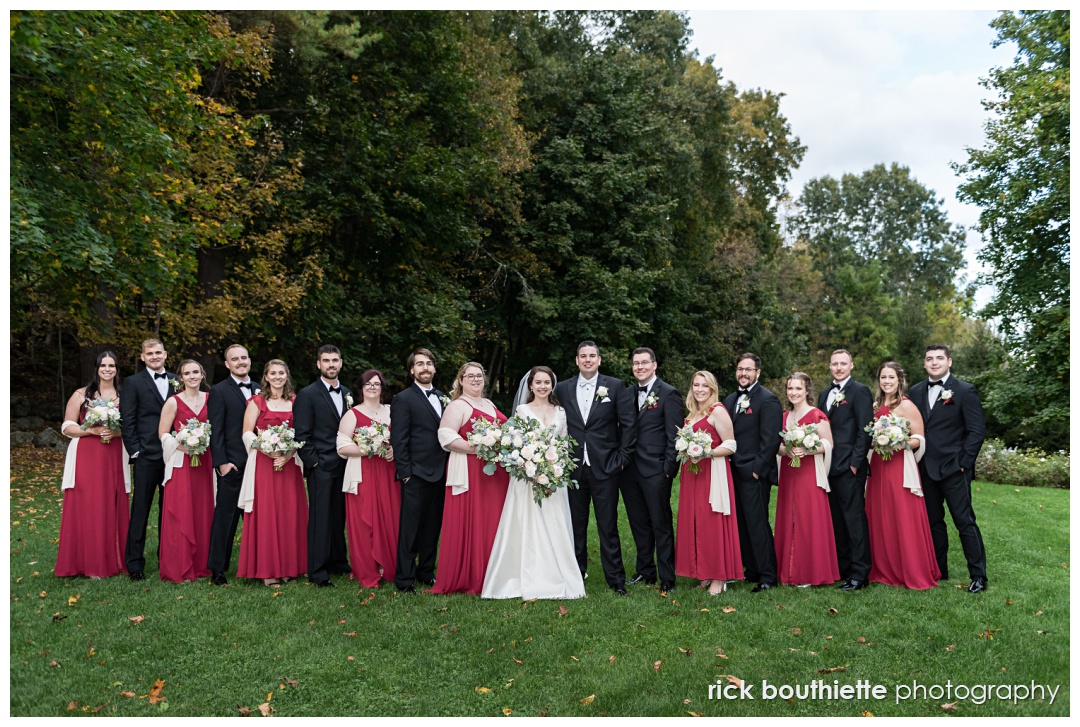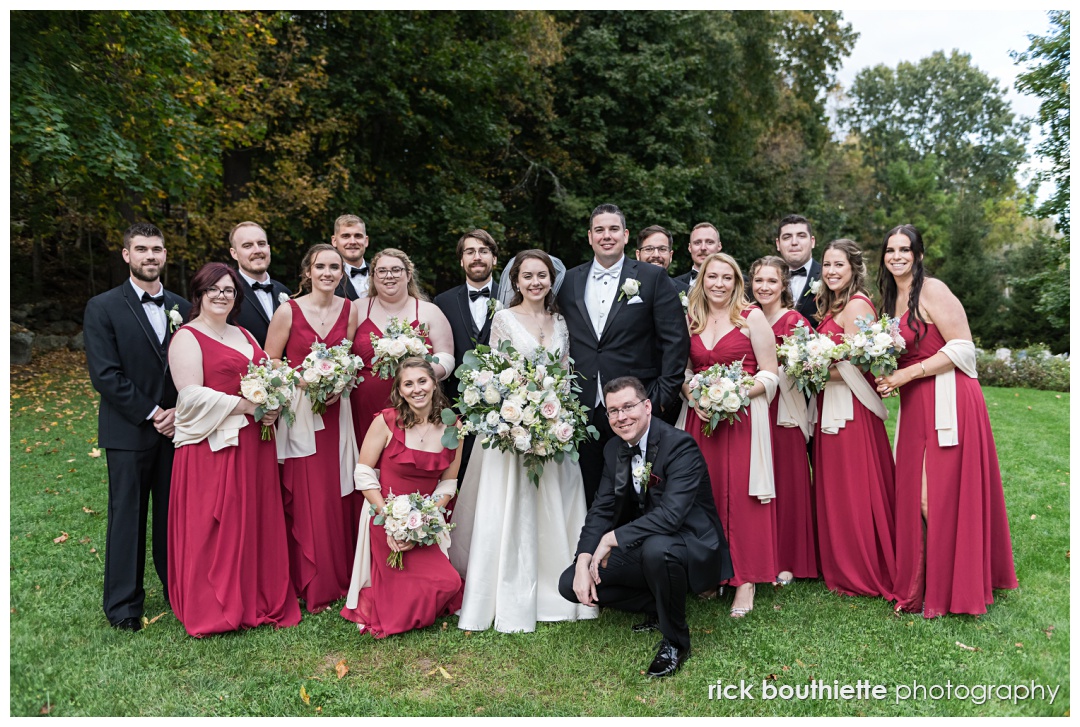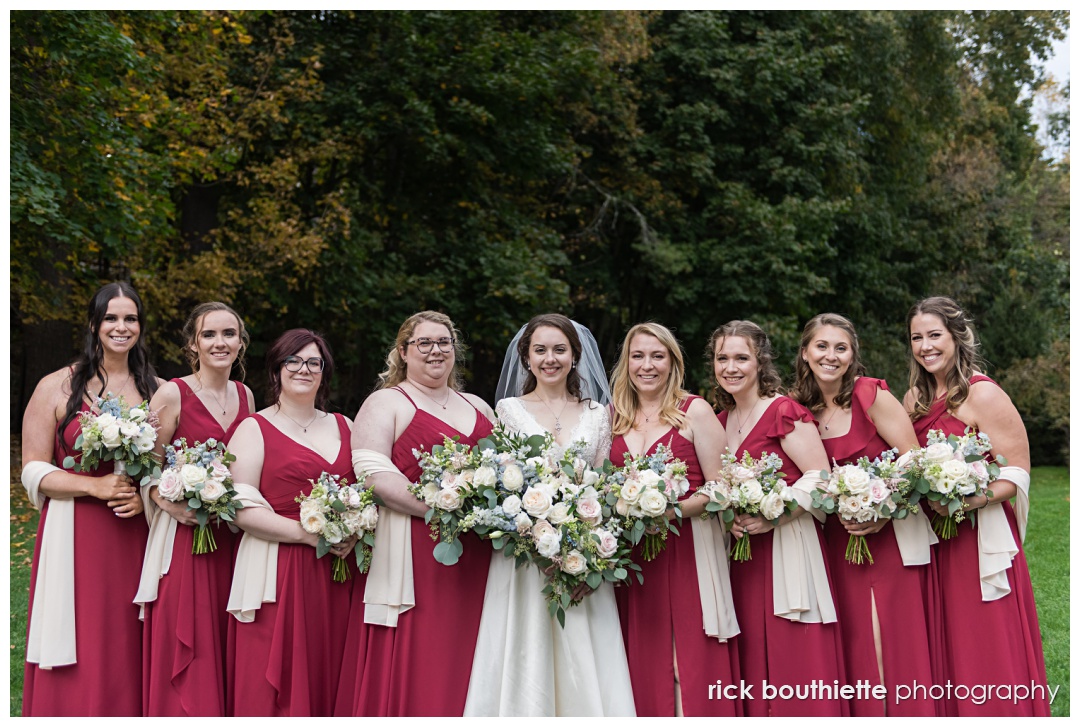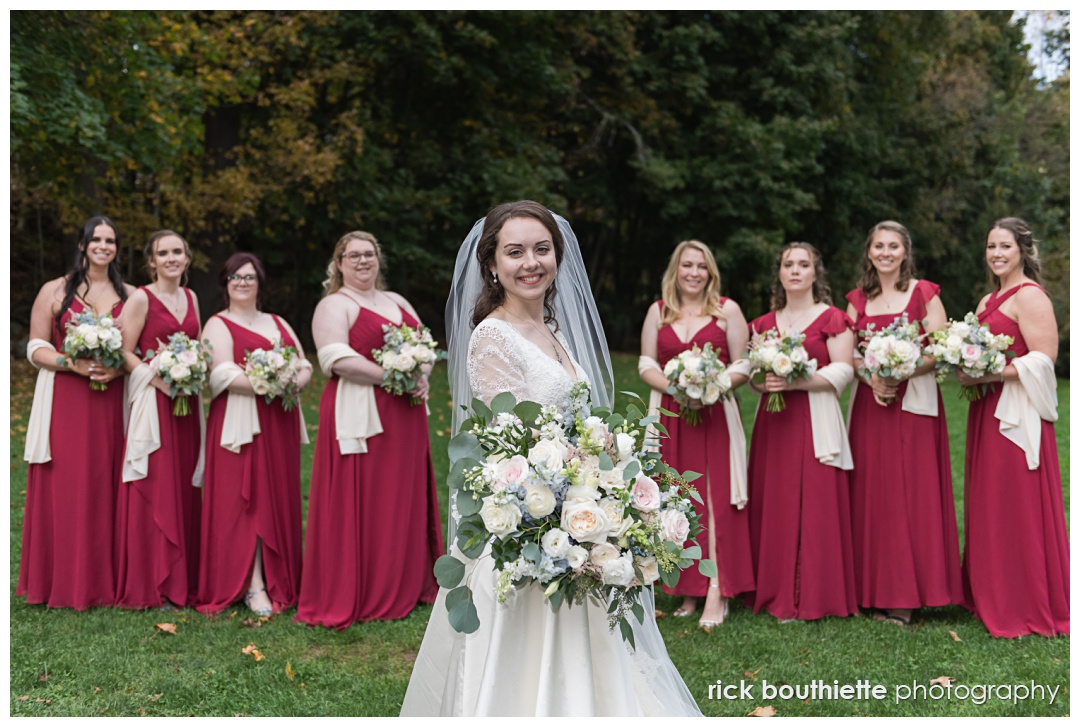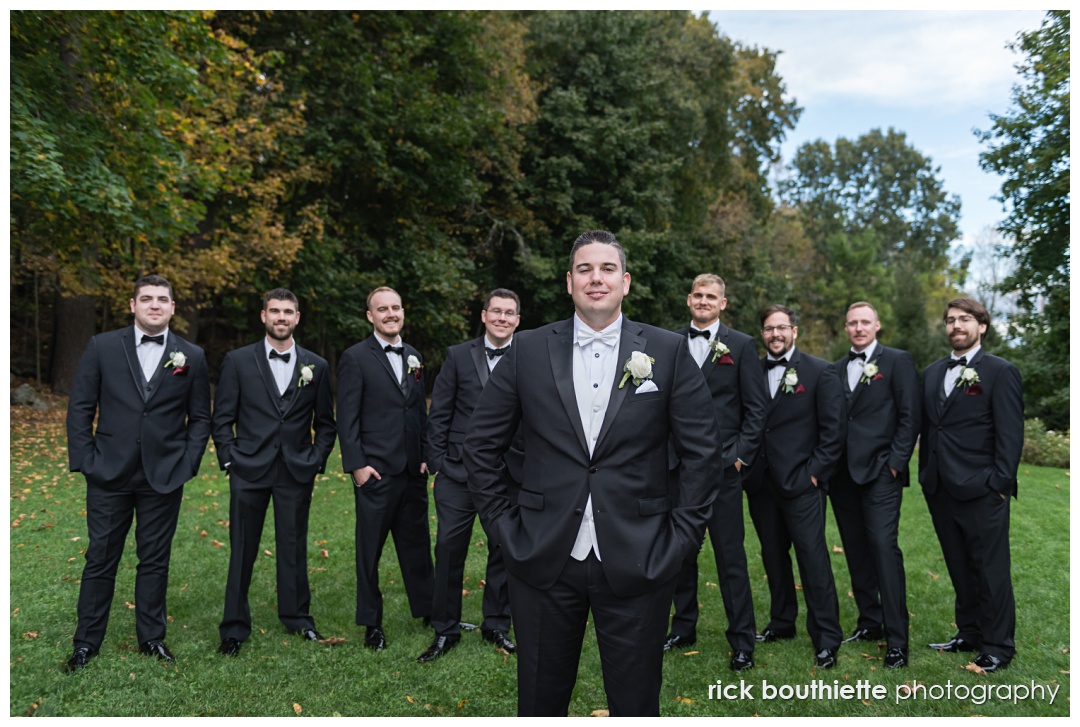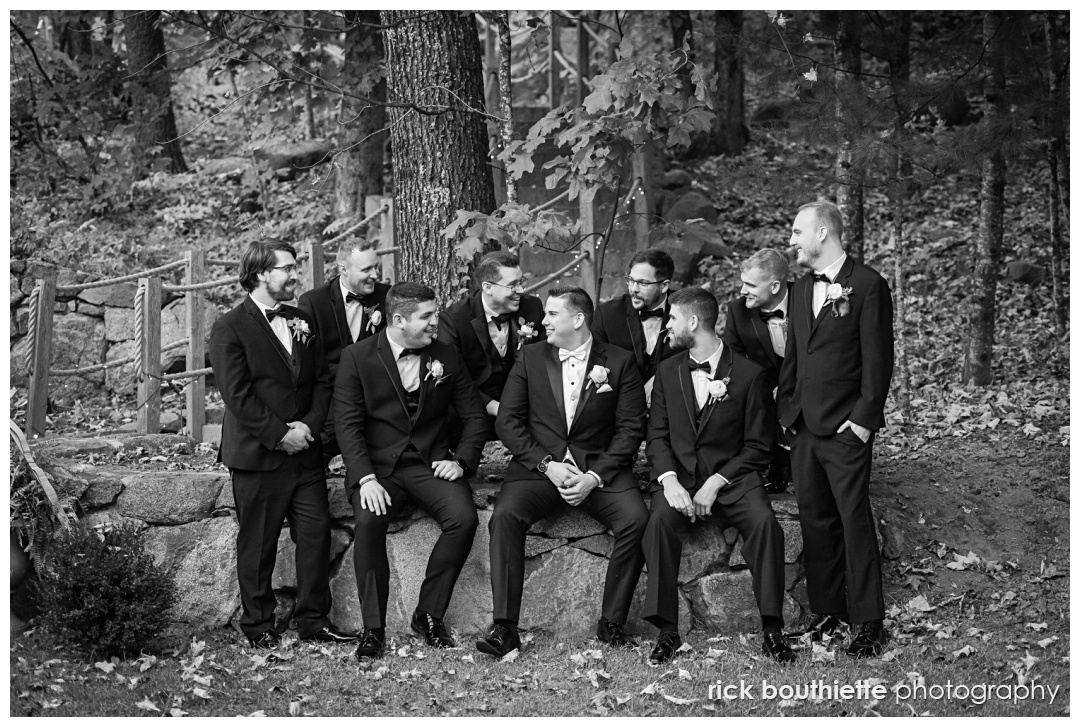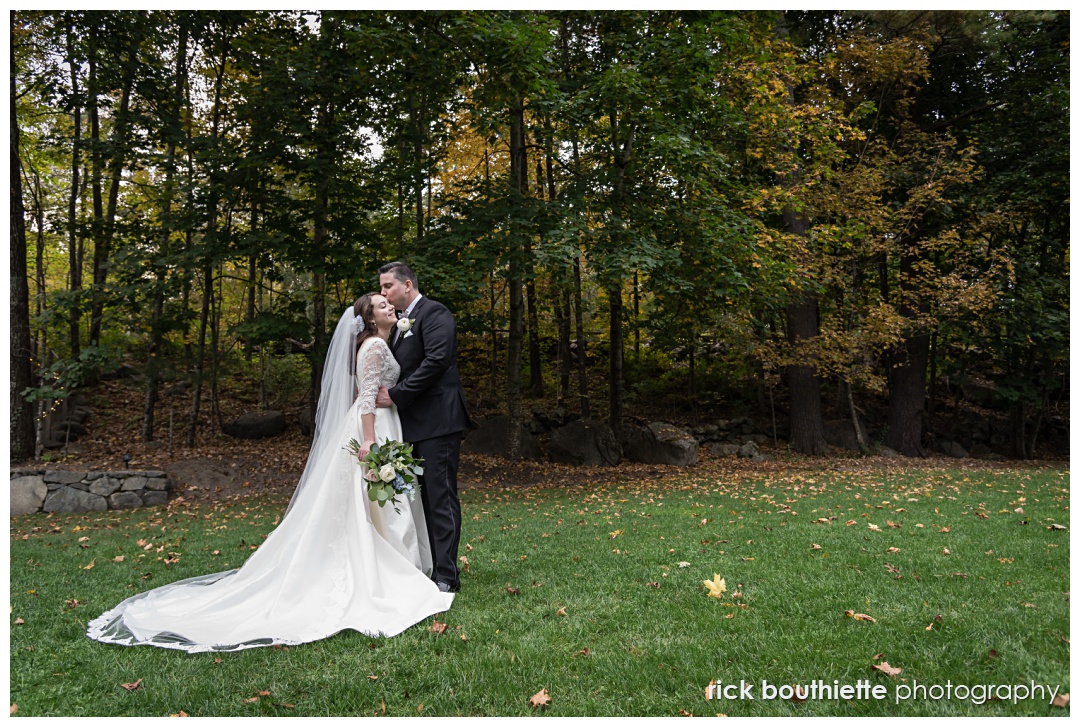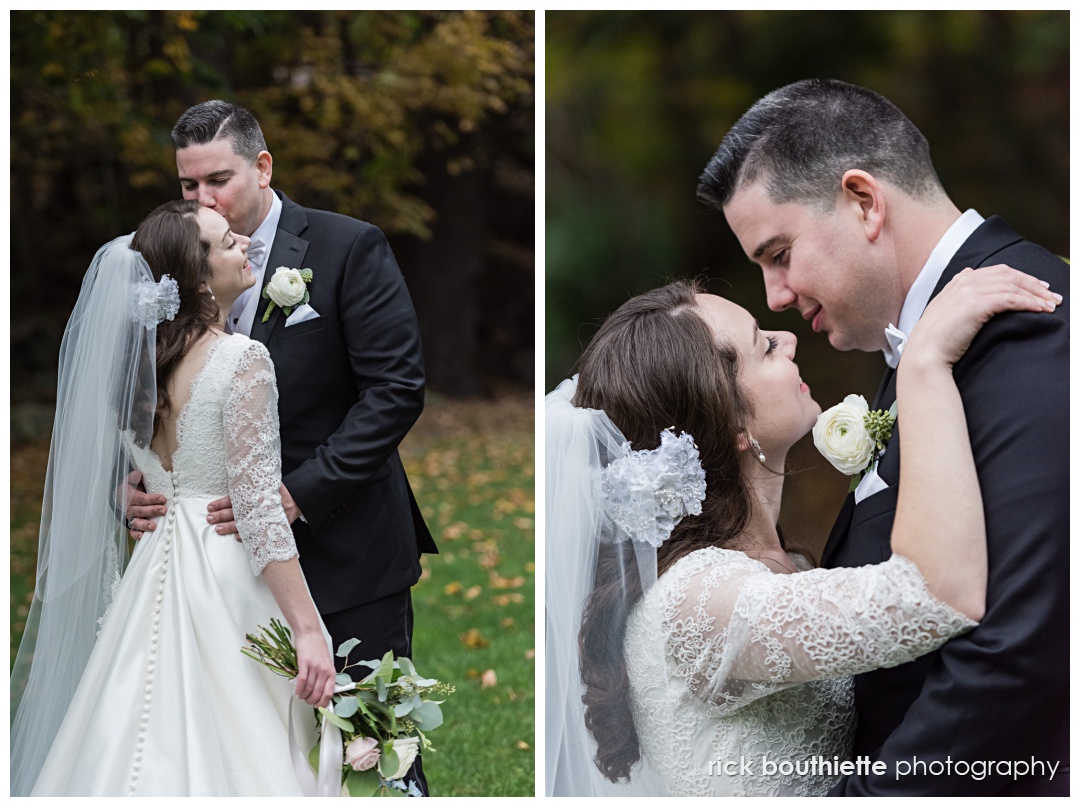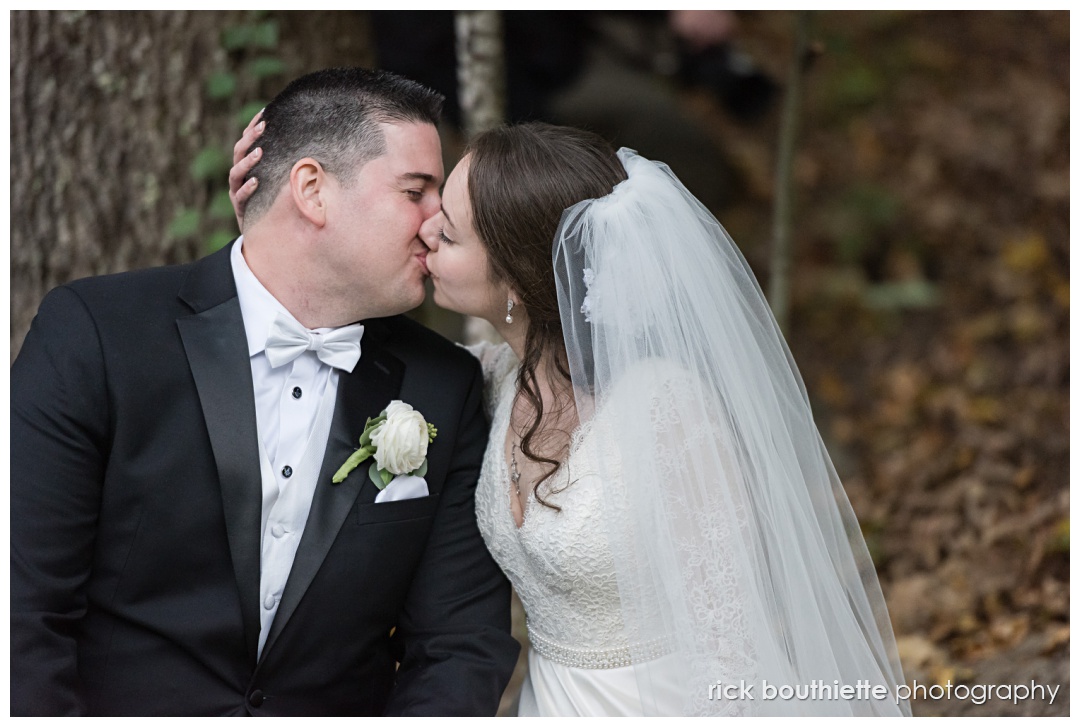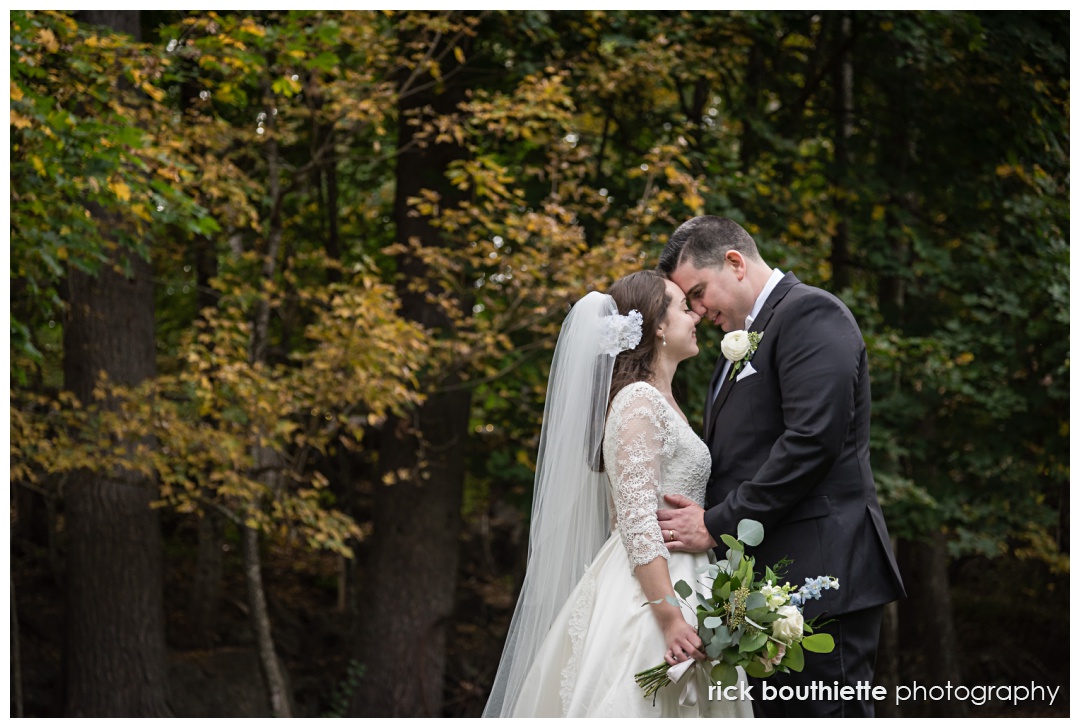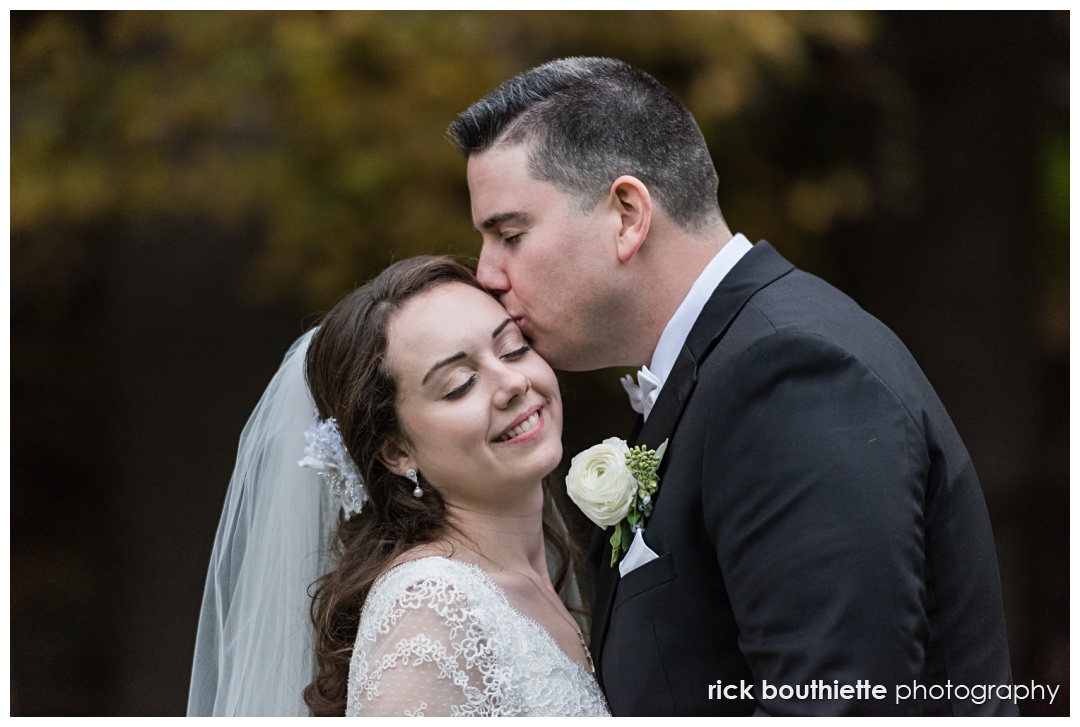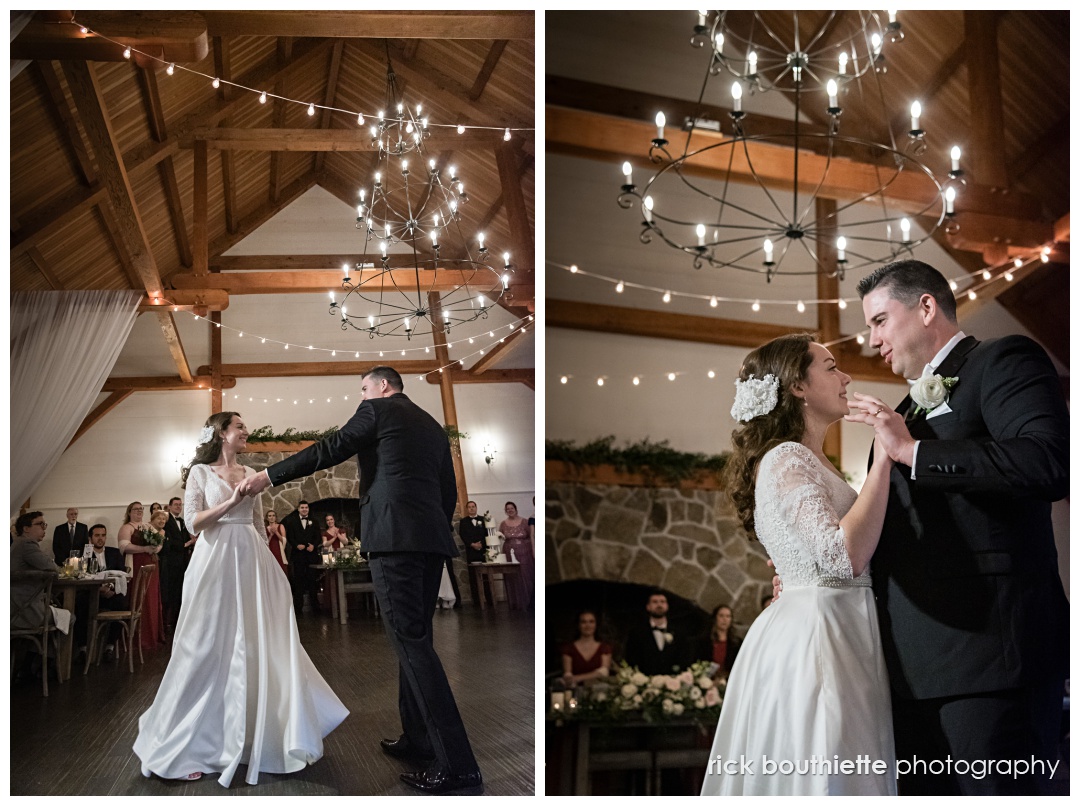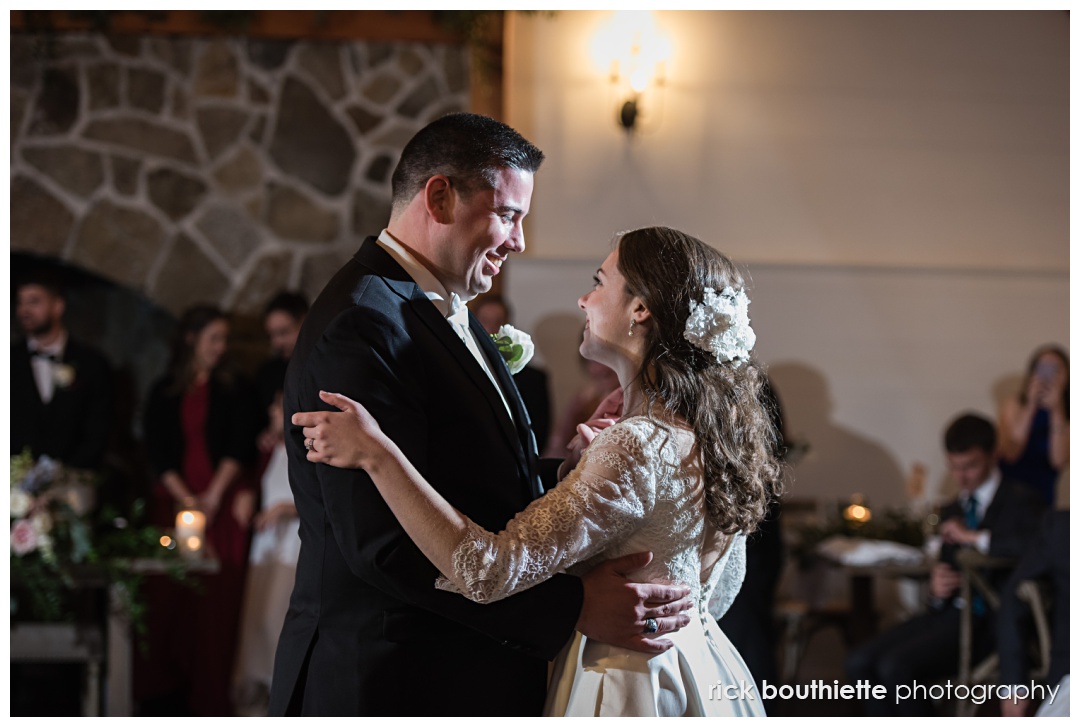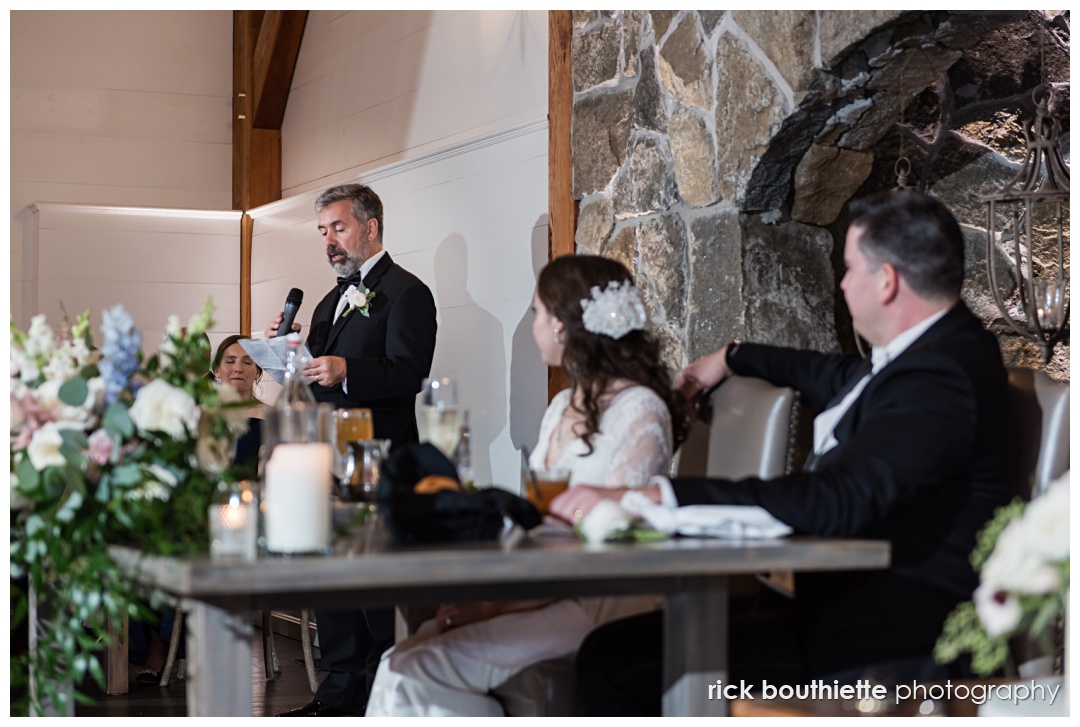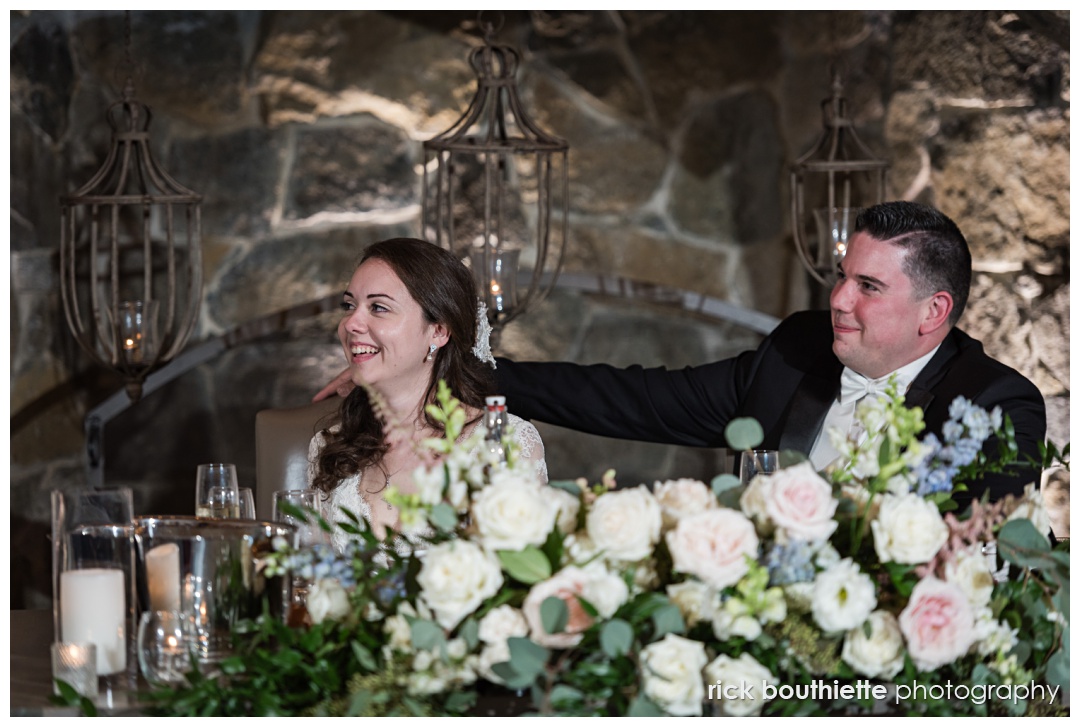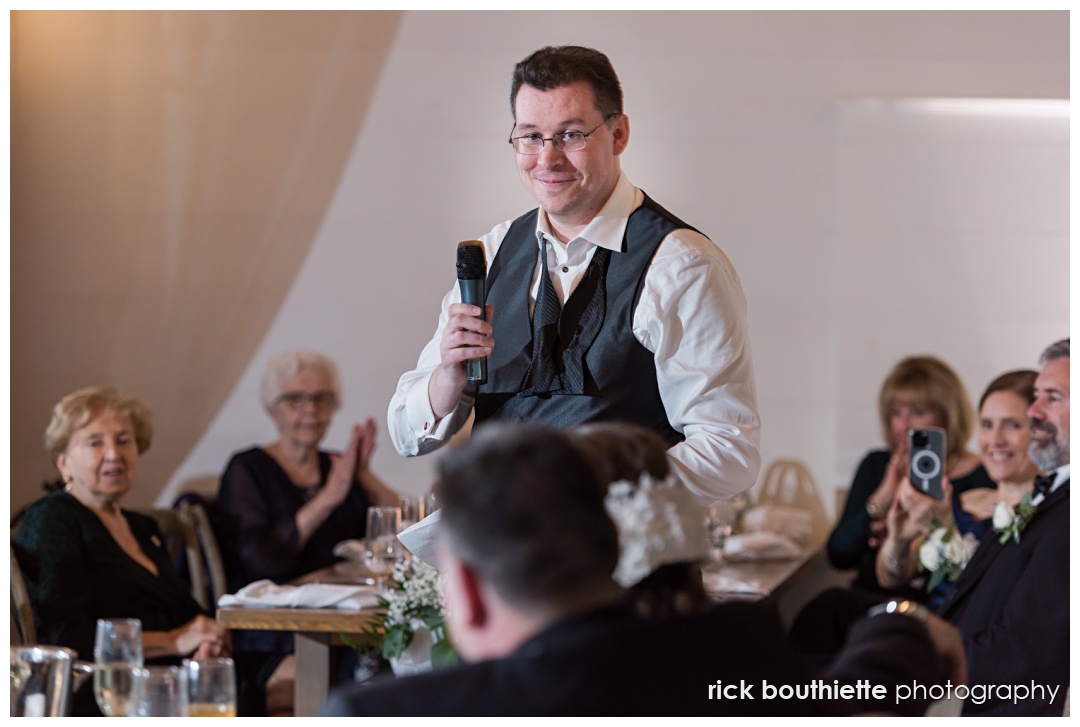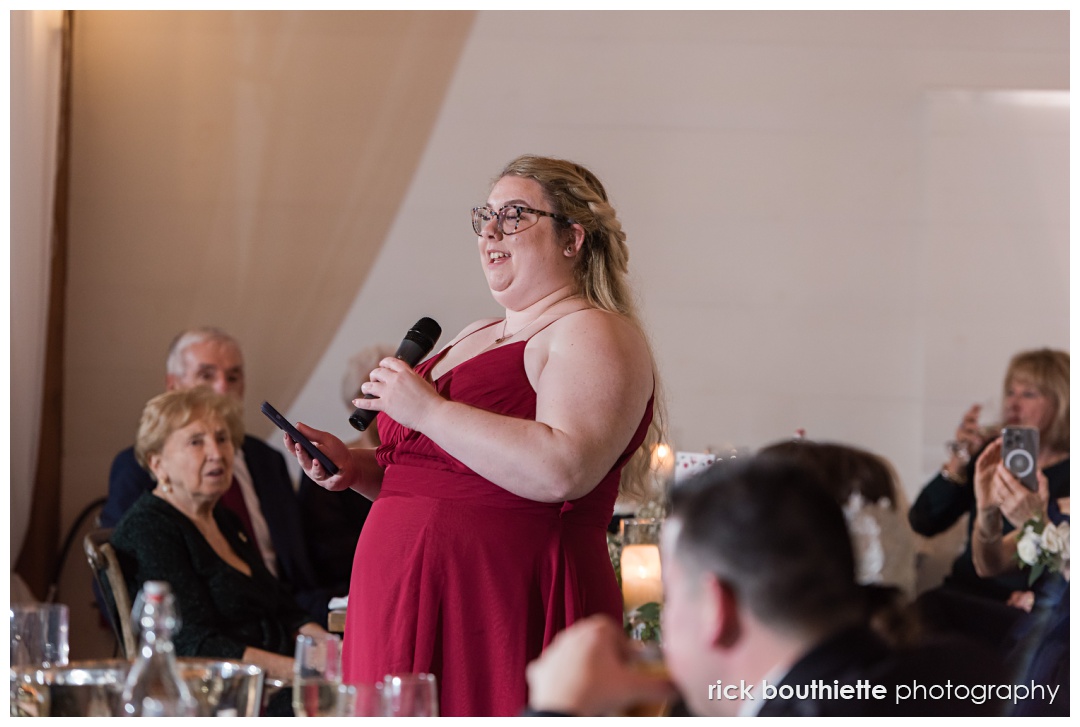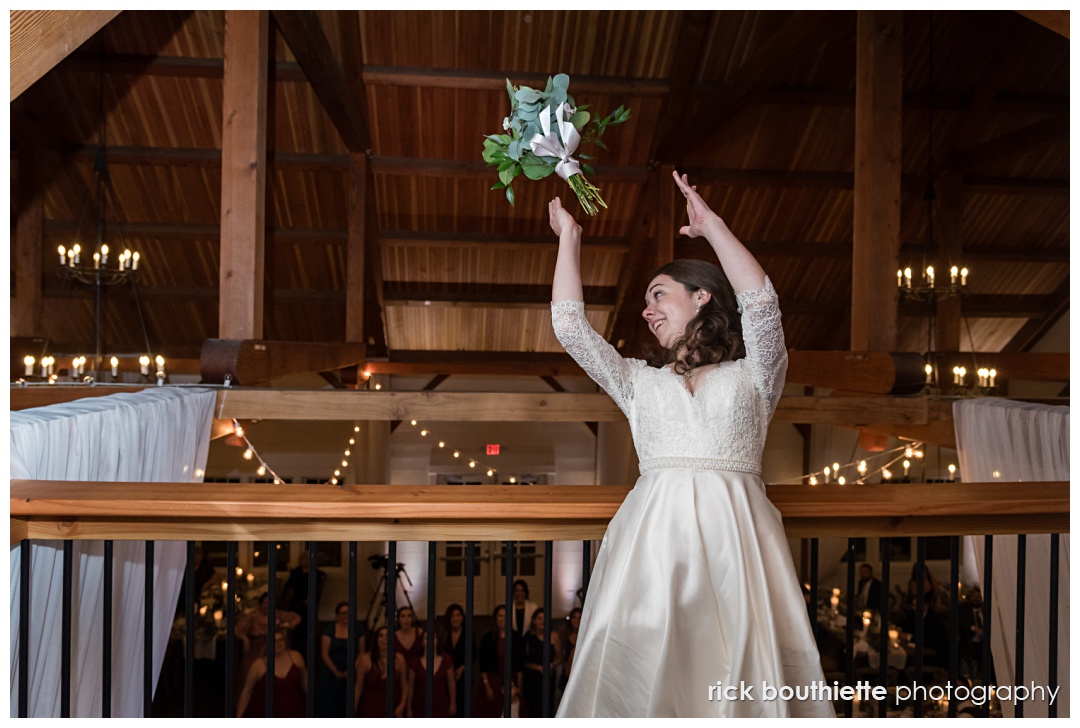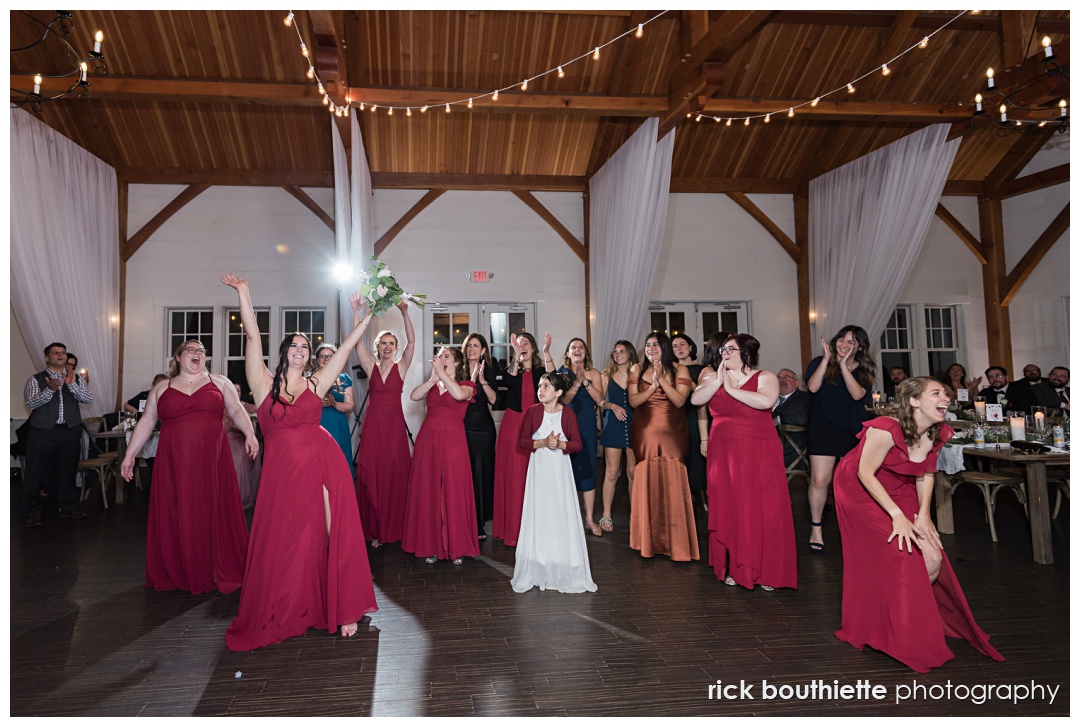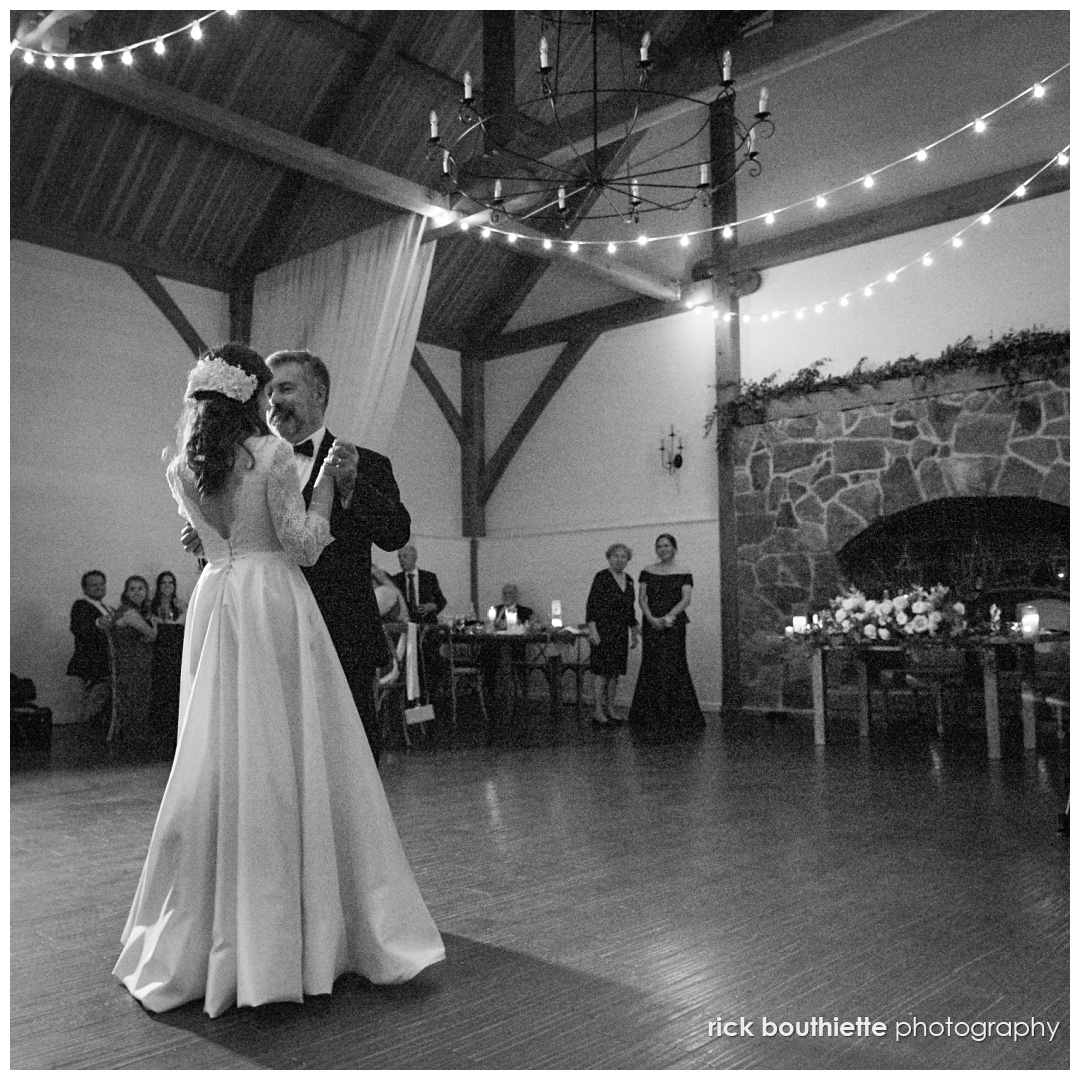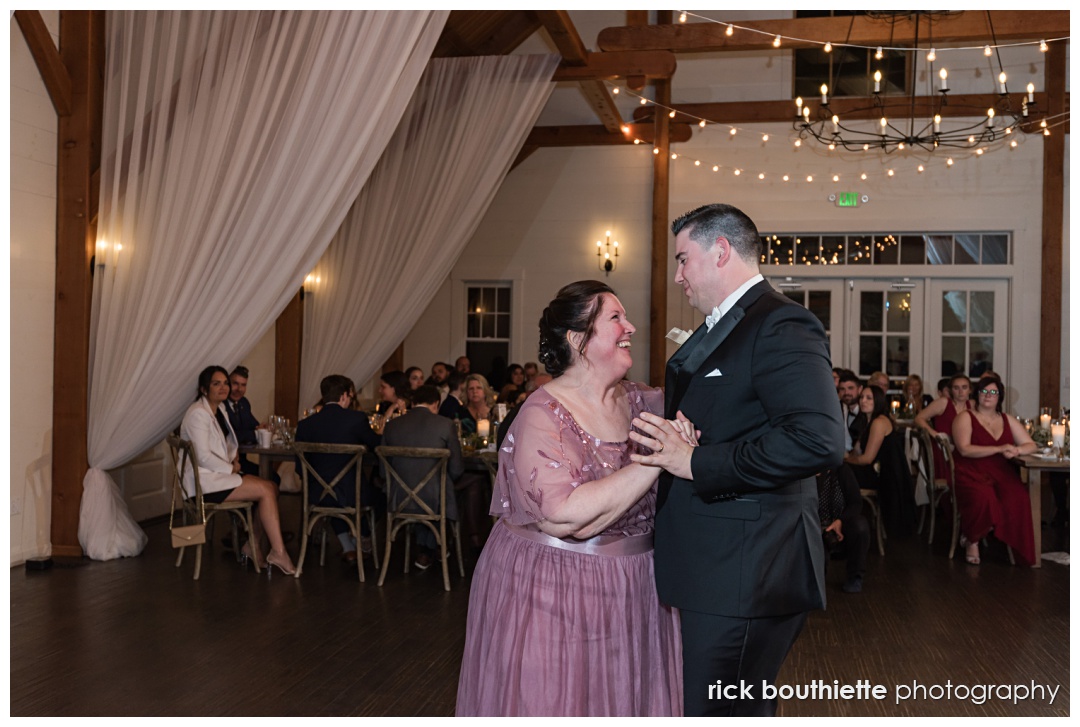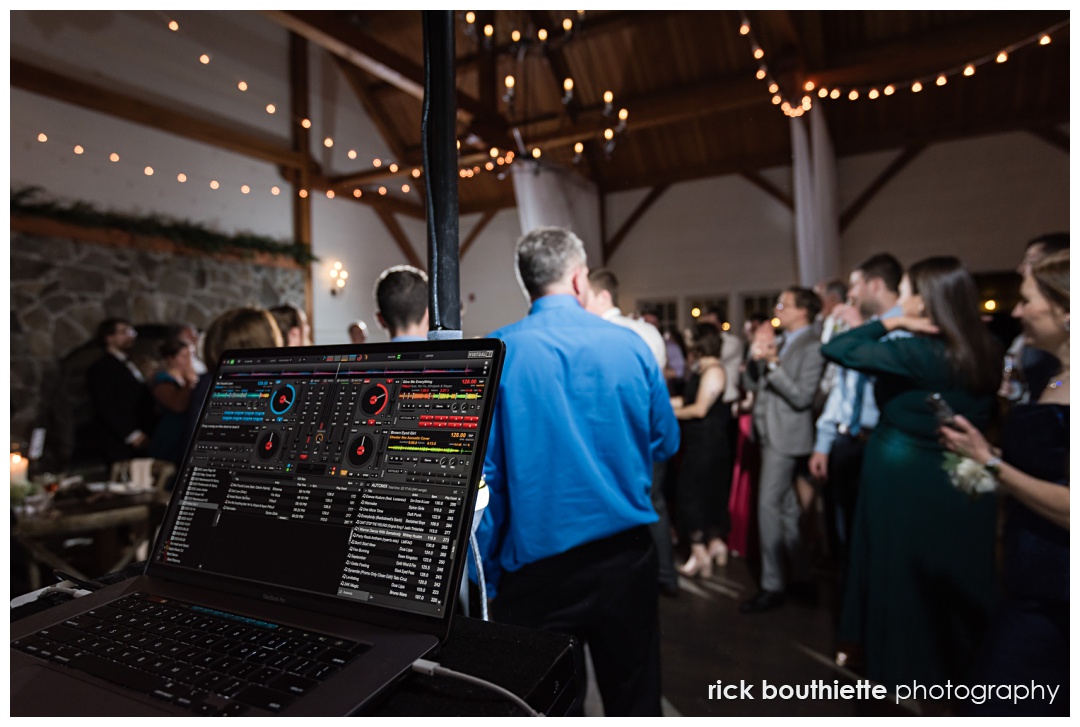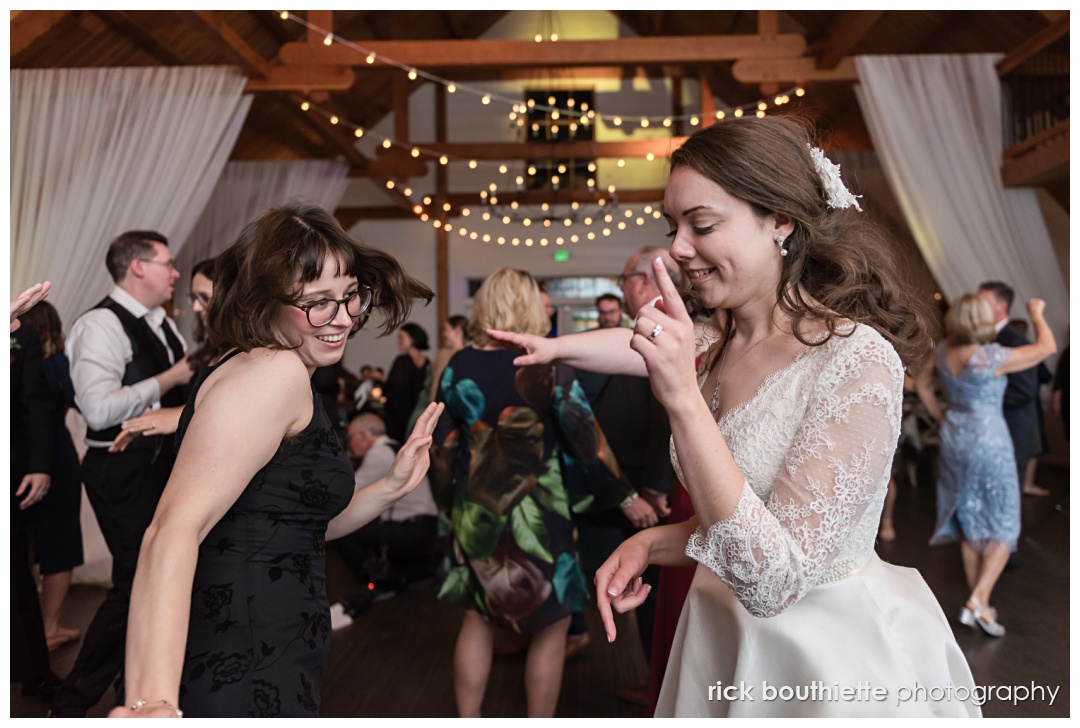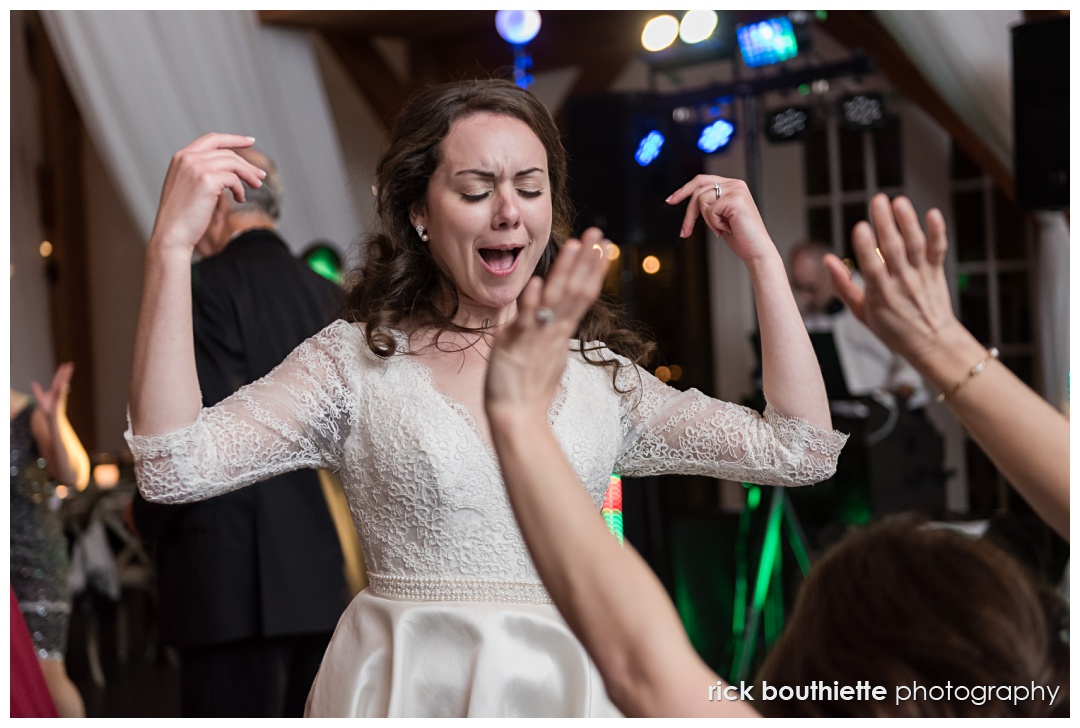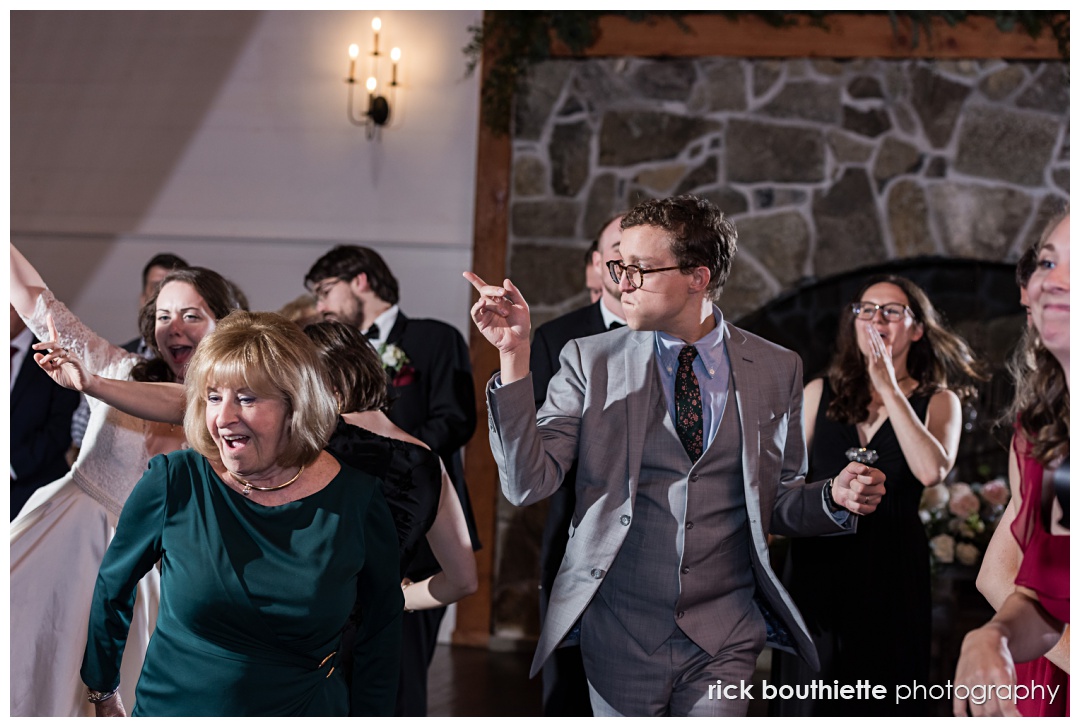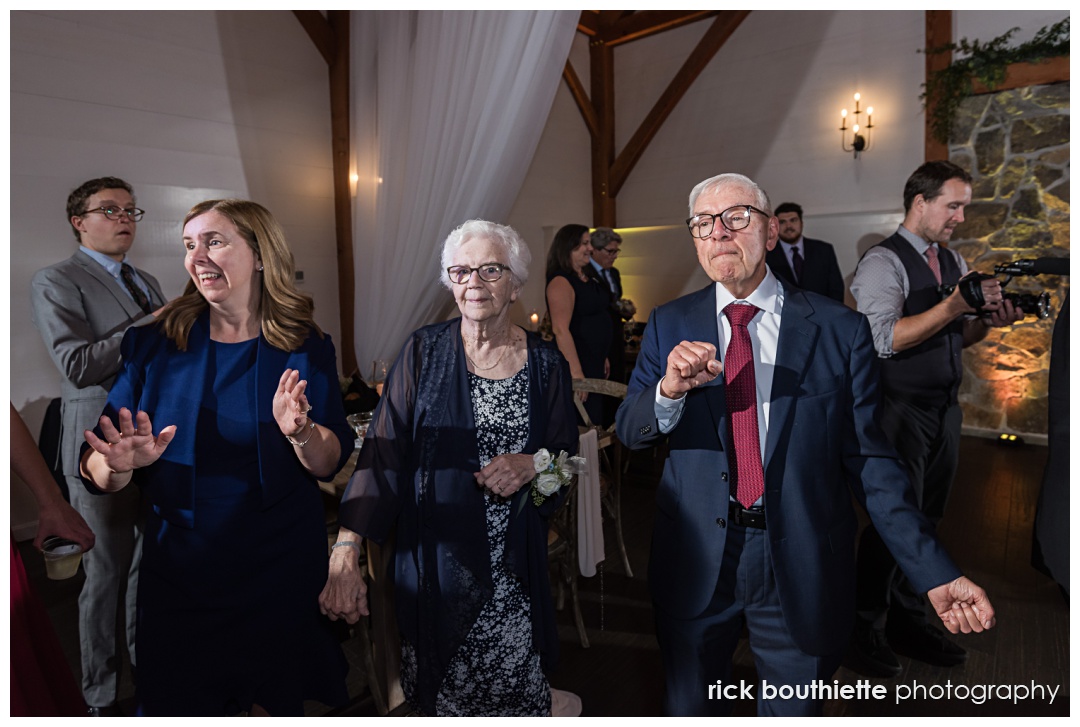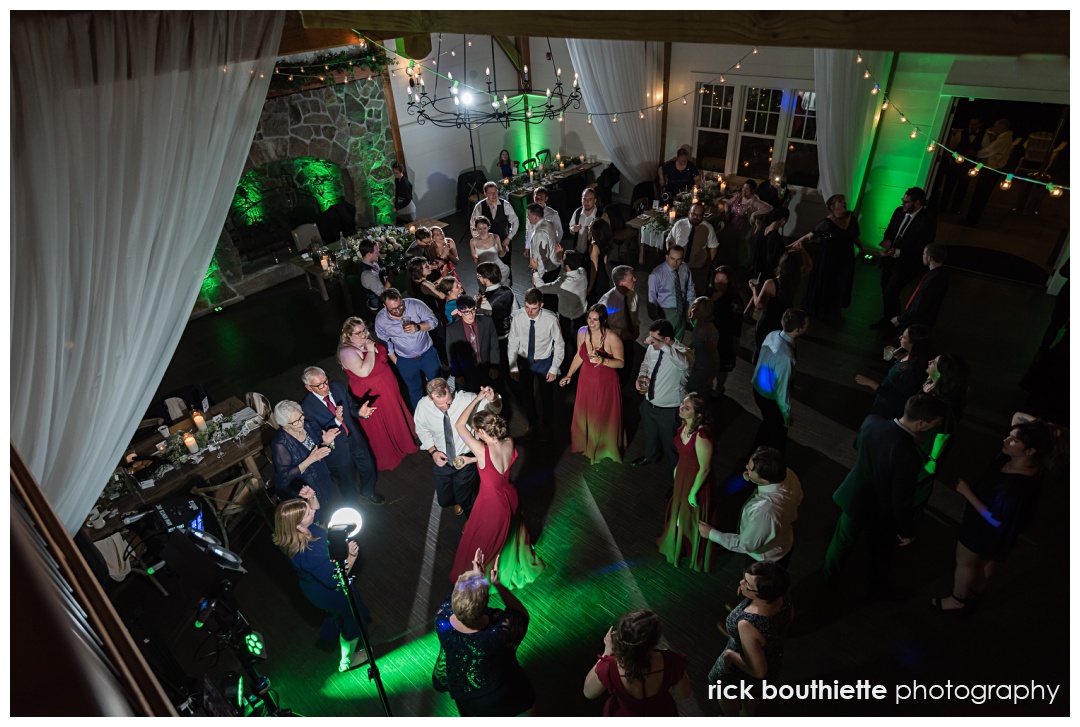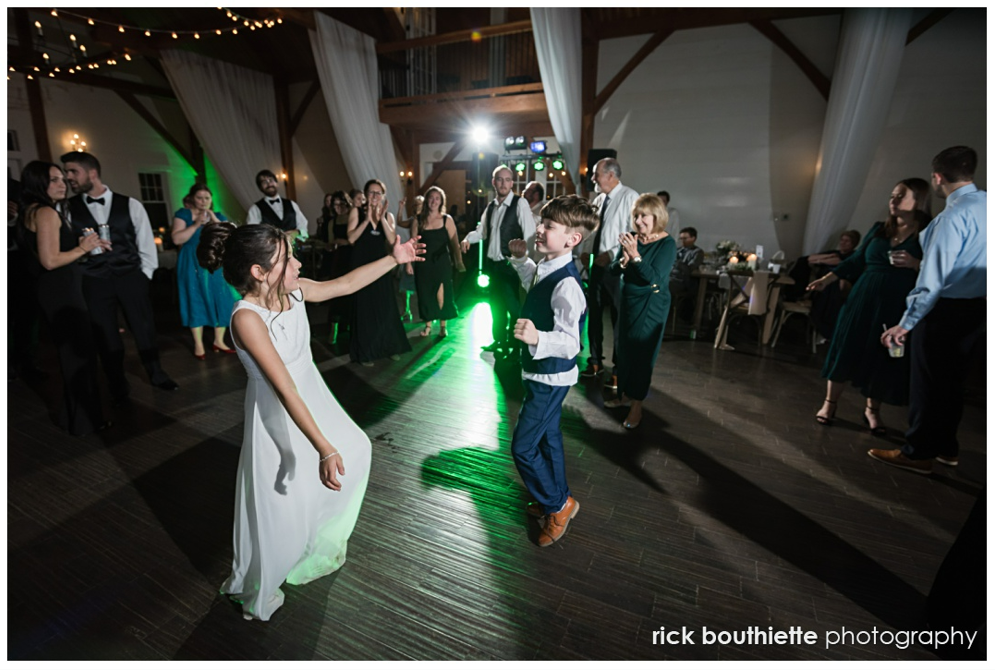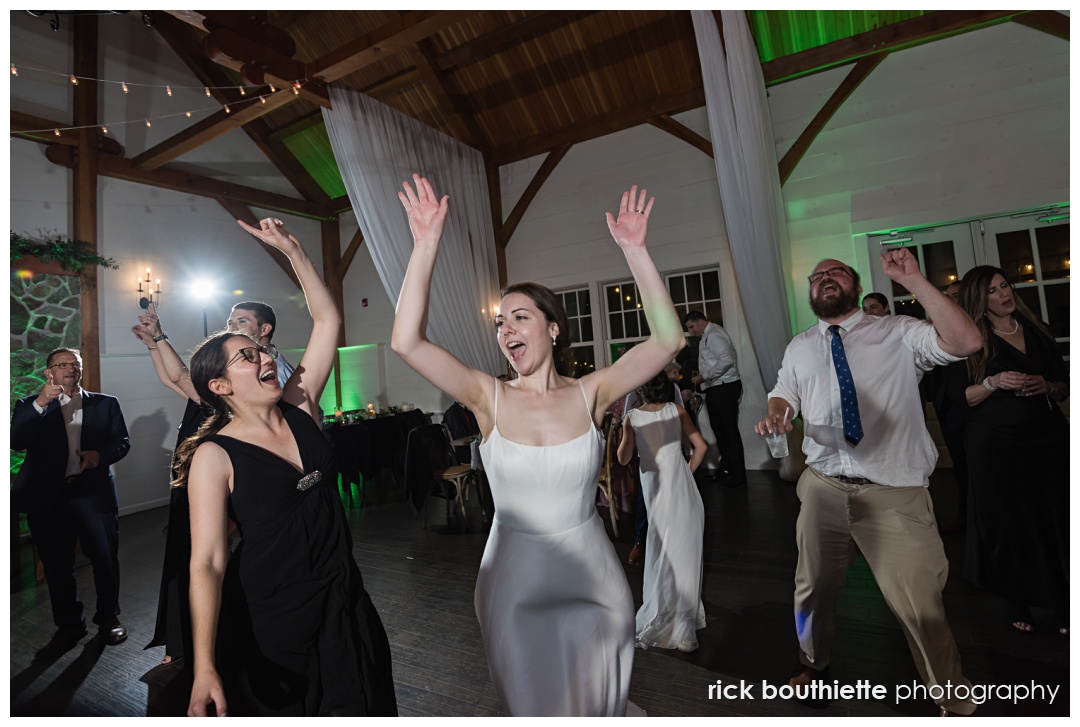 Many thanks to the phenomenal team who made this Thompson Inn wedding session so perfect…
Ceremony: Saint Thomas More Church
Reception:  Thompson Inn & Cyderhouse
Wedding Coordinator: Lauren Ingle at Thompson Inn & Cyderhouse
Videographer: Sean Mitchell
Florist: Les Fleurs
Cake: Chickadee Hill Cakes
DJ/MC: DJ Ryan Parker
Menswear: Men's Wearhouse
Makeup: Kelly Ford Beauty
Hair Styling:  Kelly Ford Beauty
Décor: Maine Event Design and Decor
Photography: Rick Bouthiette Photography
Thompson Inn Wedding Photography from Rick Bouthiette Photography
We capture special moments every day, and we would love to tell your story through photography. Whether you are looking for a Thompson Inn wedding or a charming seaside celebration, we are here to take elegant, professional photos that you will remember forever. To learn more about our wedding photography and other services, give us a call at 603-361-2216.