It was such a pleasure spending time with Evan and Ryann for their New Year's Eve wedding. Watching this lovely couple embark on an exciting new chapter among their family and friends was an absolute delight. Congratulations, Evan and Ryann, and thank you for including us in your special day!
A Surprise Proposal in Portsmouth
Evan & Ryann met in December of 2016 and bonded over their shared love of bodybuilding. They had a great time together during their first few dates and continued to see each other. Five years later, Evan booked dinner reservations at Massimo's, their favorite restaurant in Portsmouth. A slightly suspicious Ryann considered getting a manicure "just in case," but quickly waved away the thought. Evan was a little sentimental on the way to the restaurant, too, but she didn't think too much of it.
At Massimo's Ryann ordered her favorite appetizer, a charcuterie board, while Evan excused himself to visit the restroom. When he came back, he surprised his girlfriend by crawling under the table.
"What are you doing under there?" She asked. Evan reappeared holding up a gorgeous diamond ring.
"Look what I found!"
"Oh my God! Someone lost their ring!" Ryann exclaimed. She truly believed they needed to turn it in, and told him so.
"No, Ryann, it's yours!"
She didn't believe Evan at first, but upon taking a closer look, she realized it was the exact style of ring she'd been dreaming about. The truth hit her all at once and she burst into happy tears. Evan and Ryann look back on that night fondly today, as it marked the beginning of their New Year's Eve wedding preparations.
Ringing in the New Year in Style at the Bedford Village Inn
The happy couple wed at Saint Anthony Church in Manchester, and we were thrilled to witness such a beautiful holiday ceremony. Evan and Ryann said "I do" and shared their first kiss as husband and wife while the lights of Christmas trees twinkled behind them.
Attending their New Year's Eve wedding reception, you'd think Jay Gatsby had organized it himself. Everything was decked out in gilded 1920's-themed décor, and there were even a few flappers in the audience! When the clock struck midnight, Evan and Ryann surprised their guests with a celebratory balloon drop. We couldn't think of a better way to begin the new year!
"I love her and that's the beginning and end of everything." – The Great Gatsby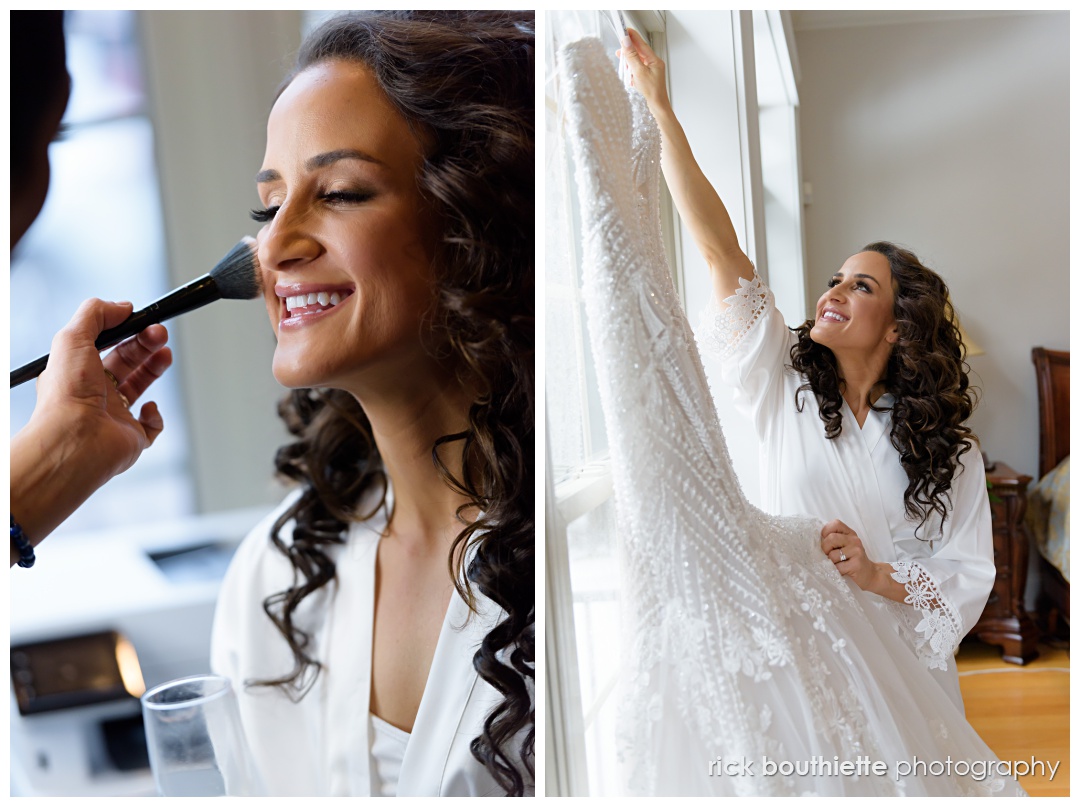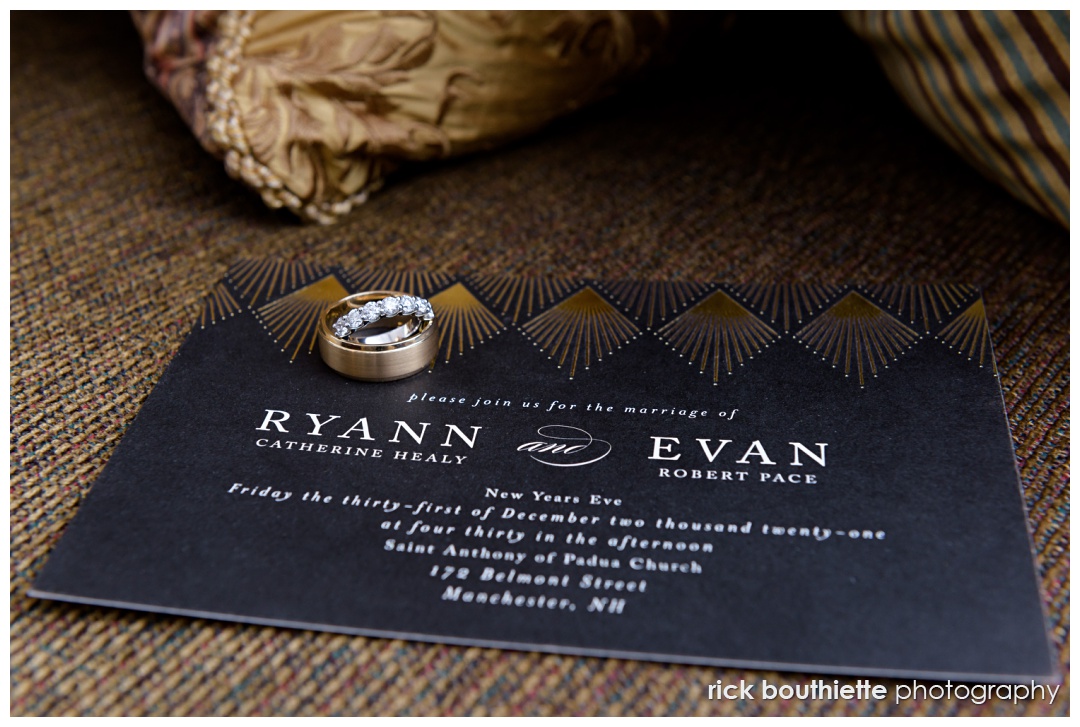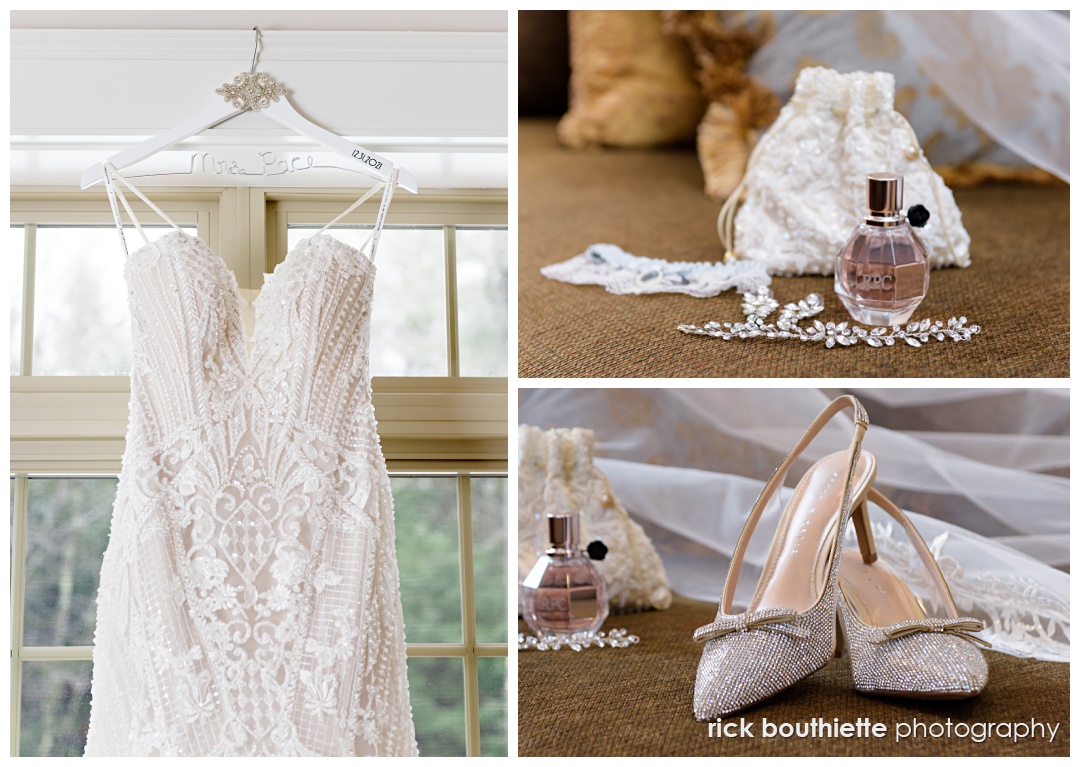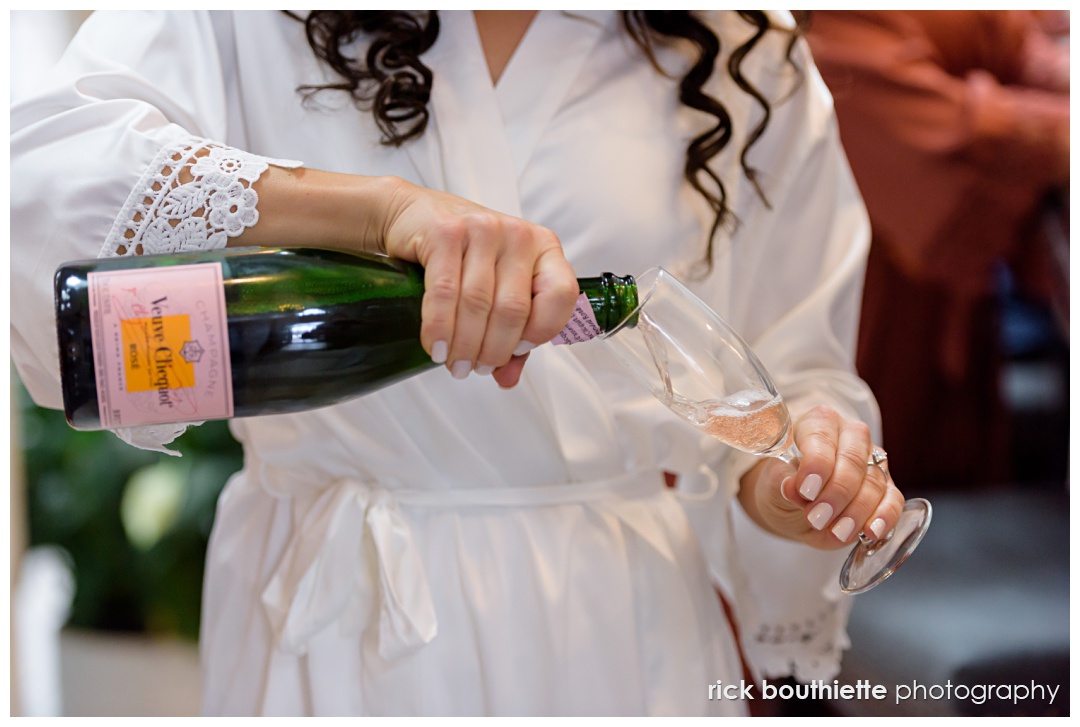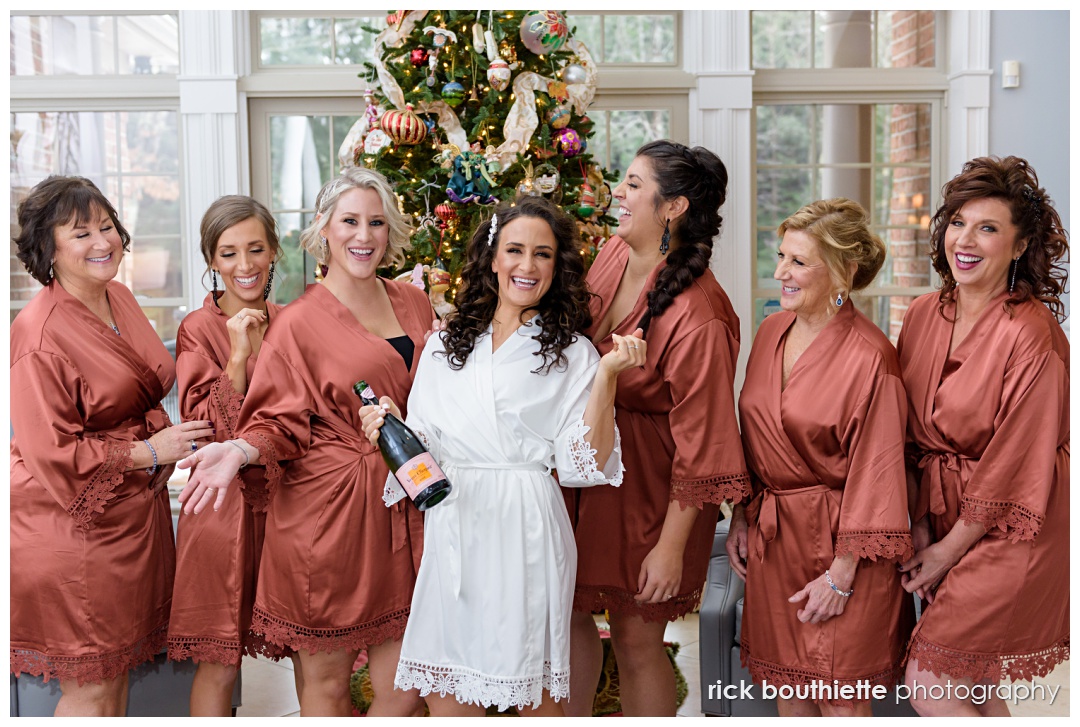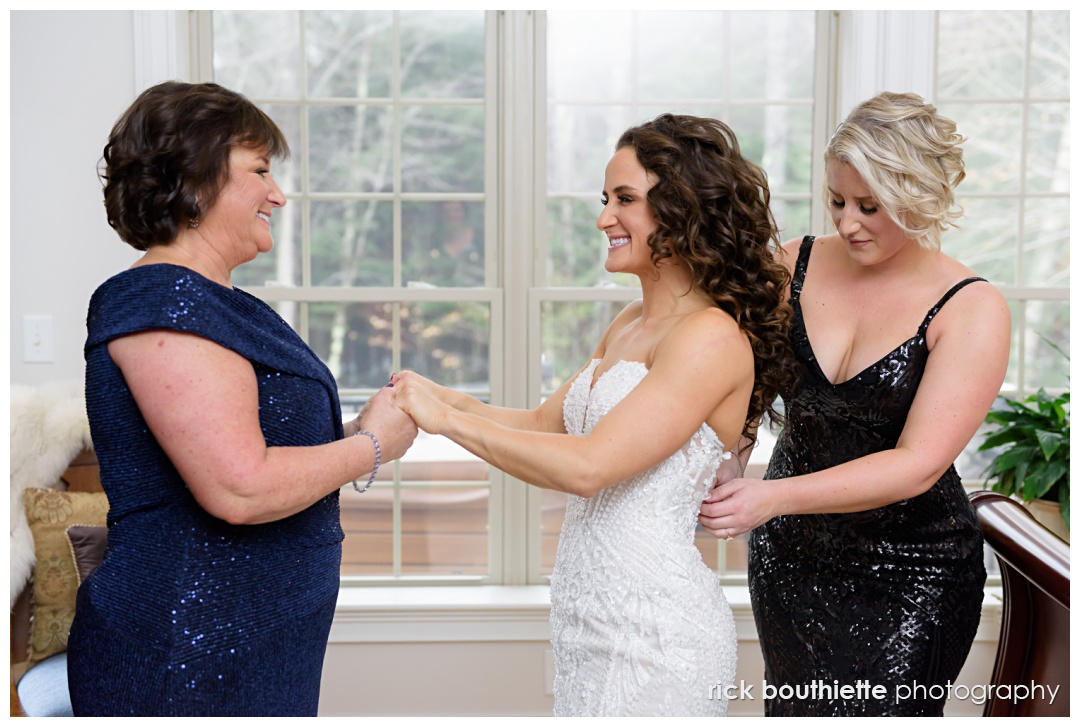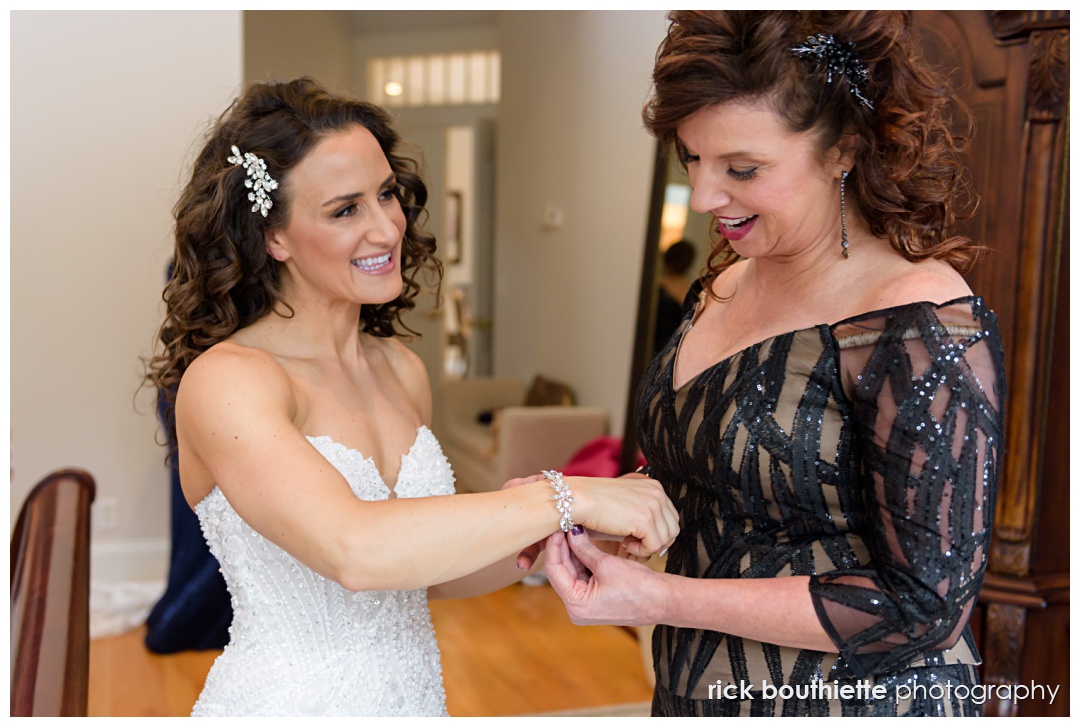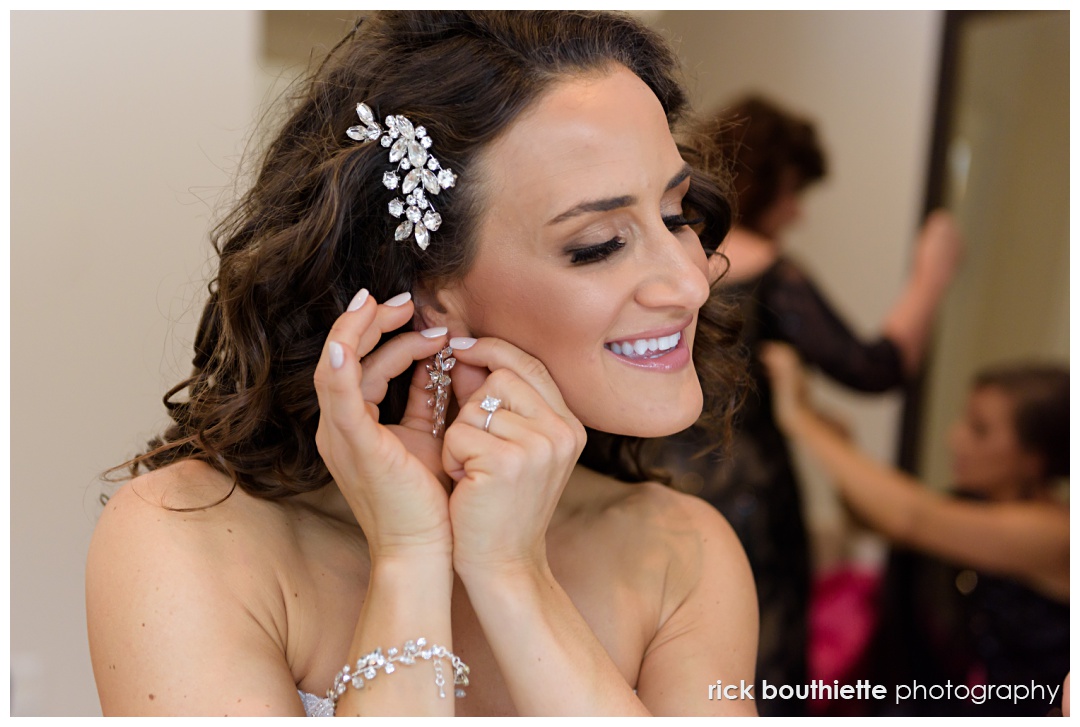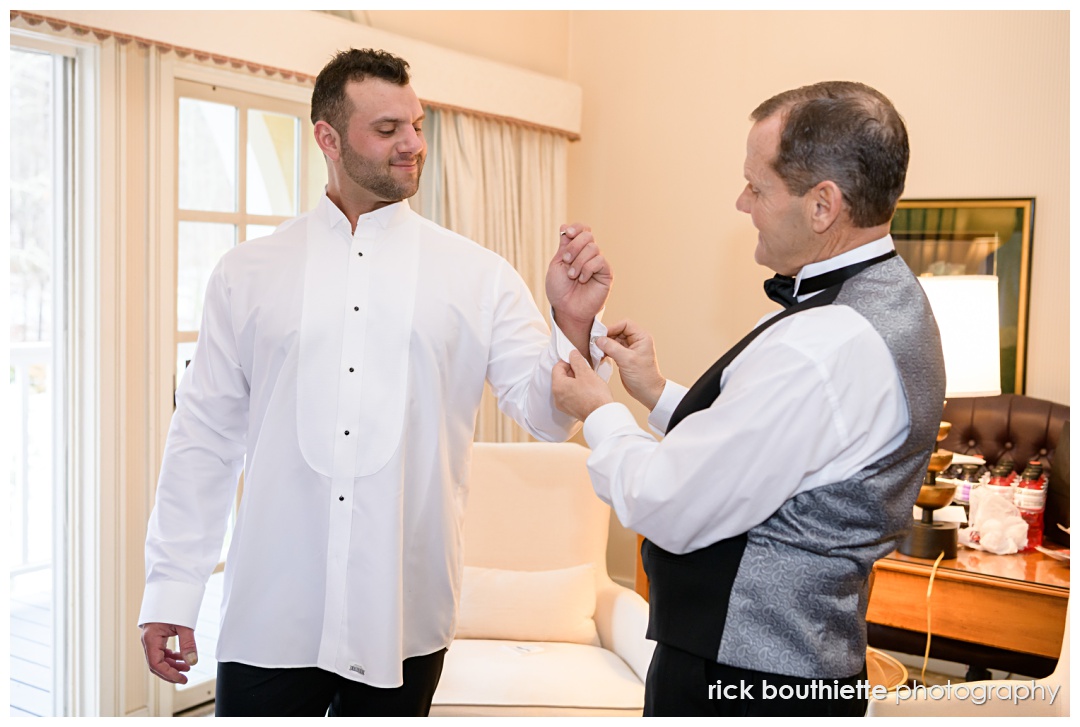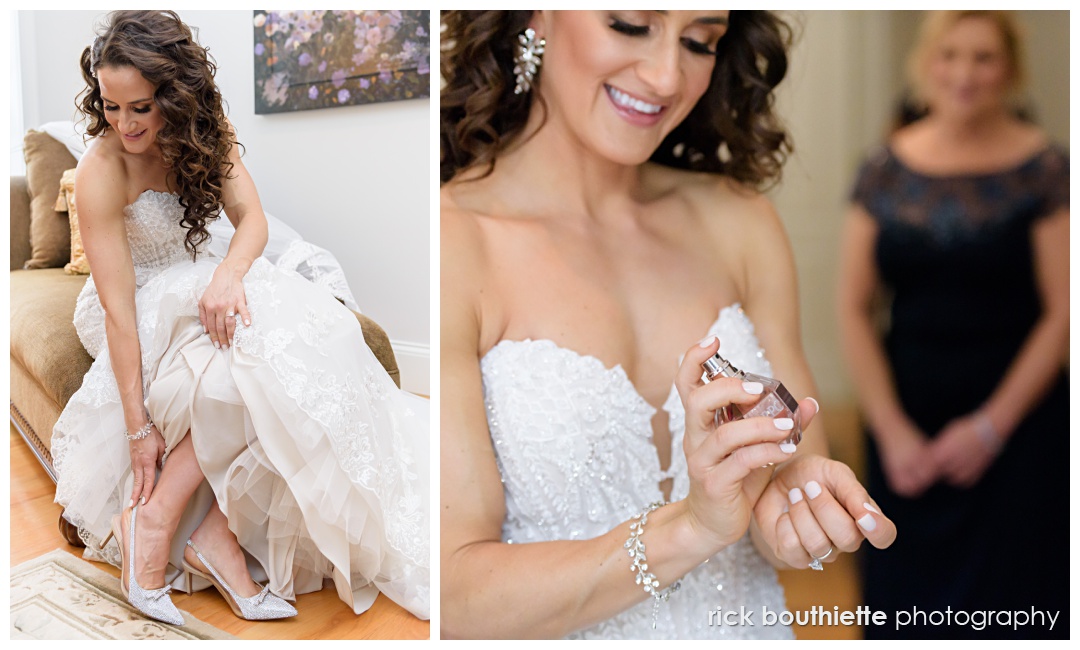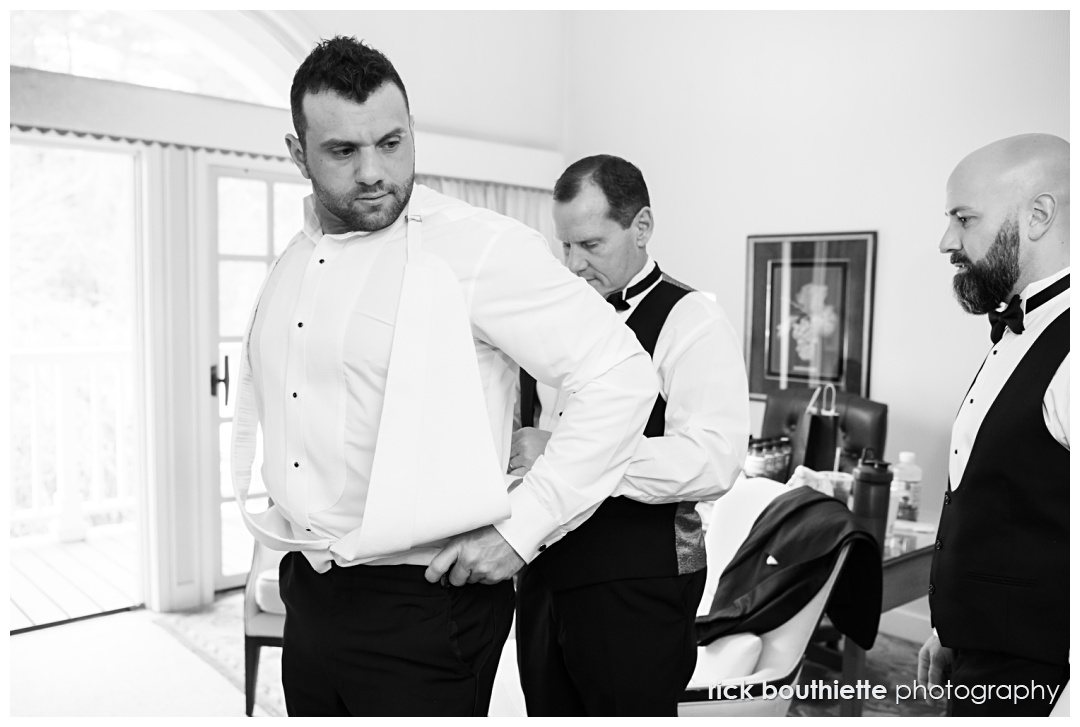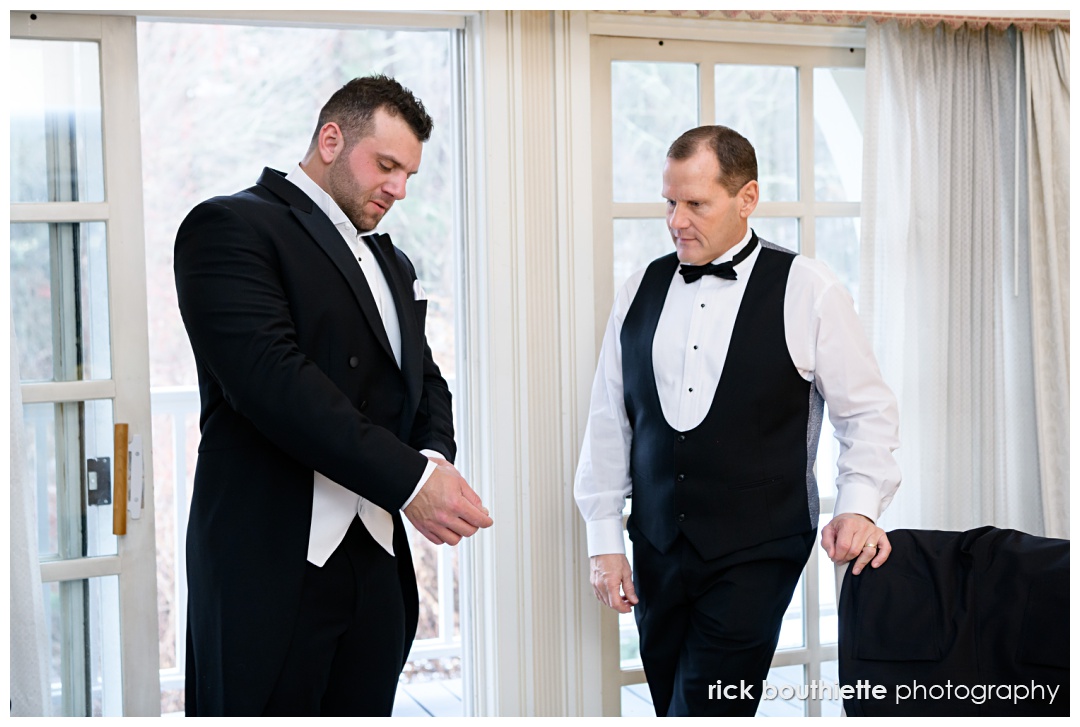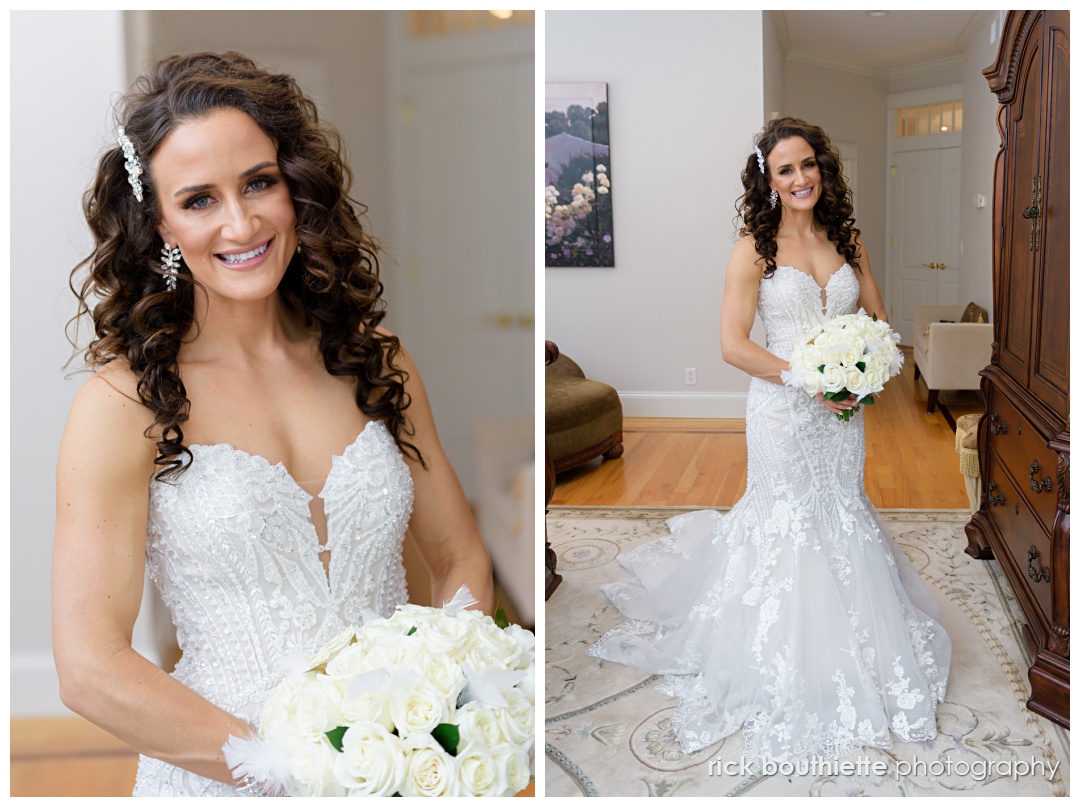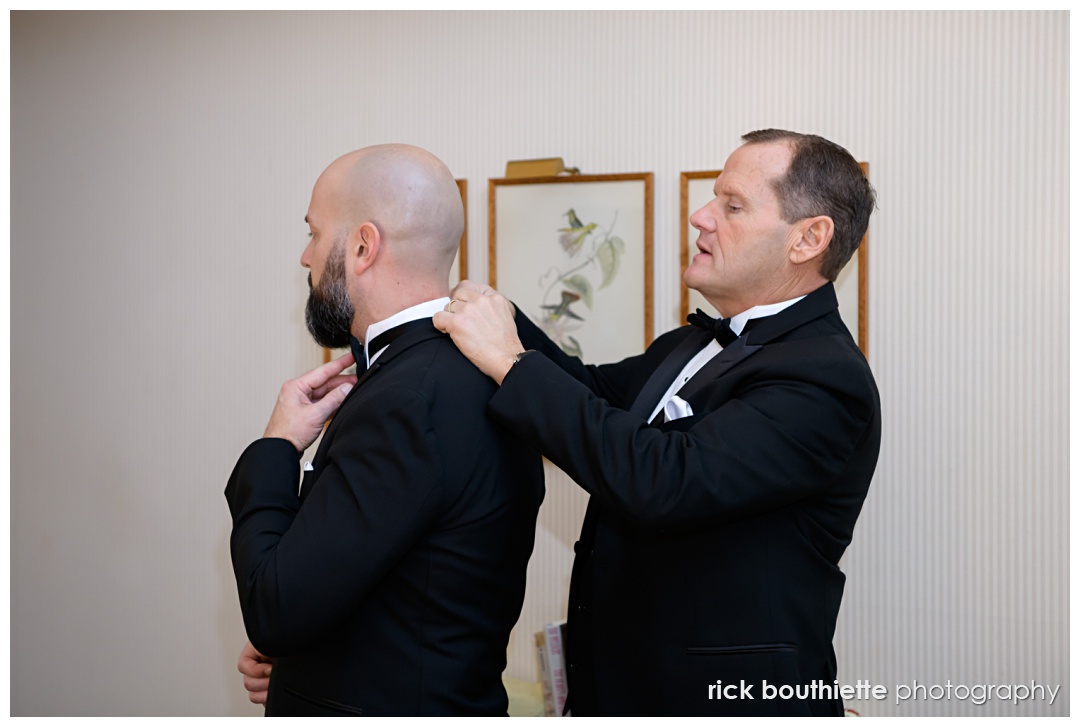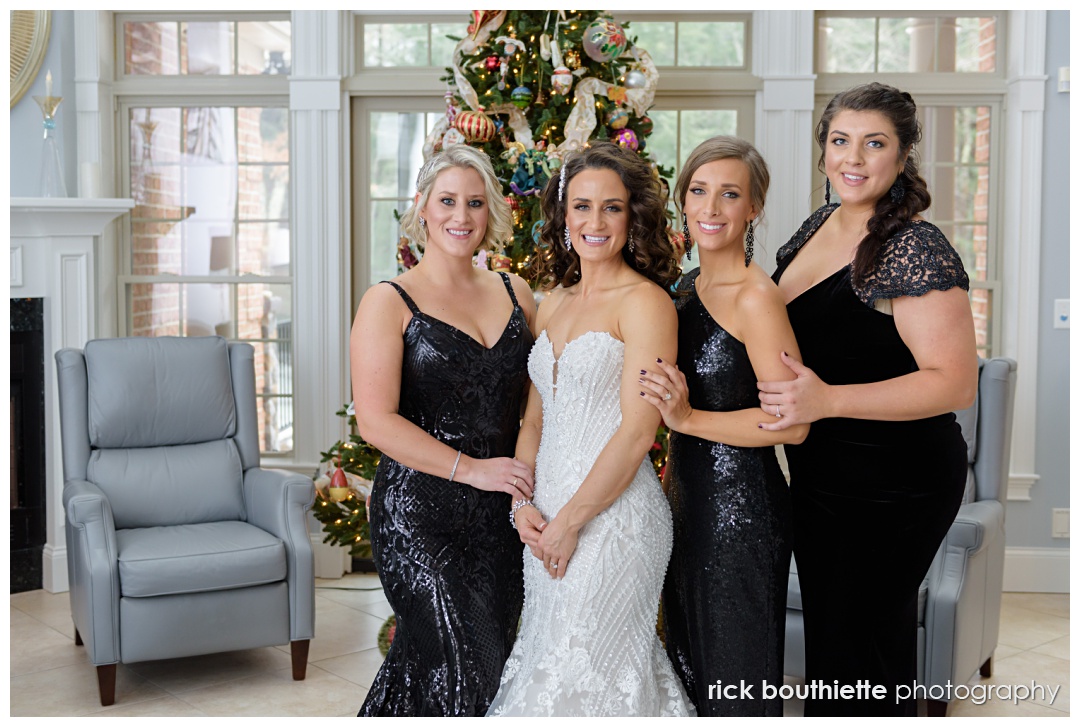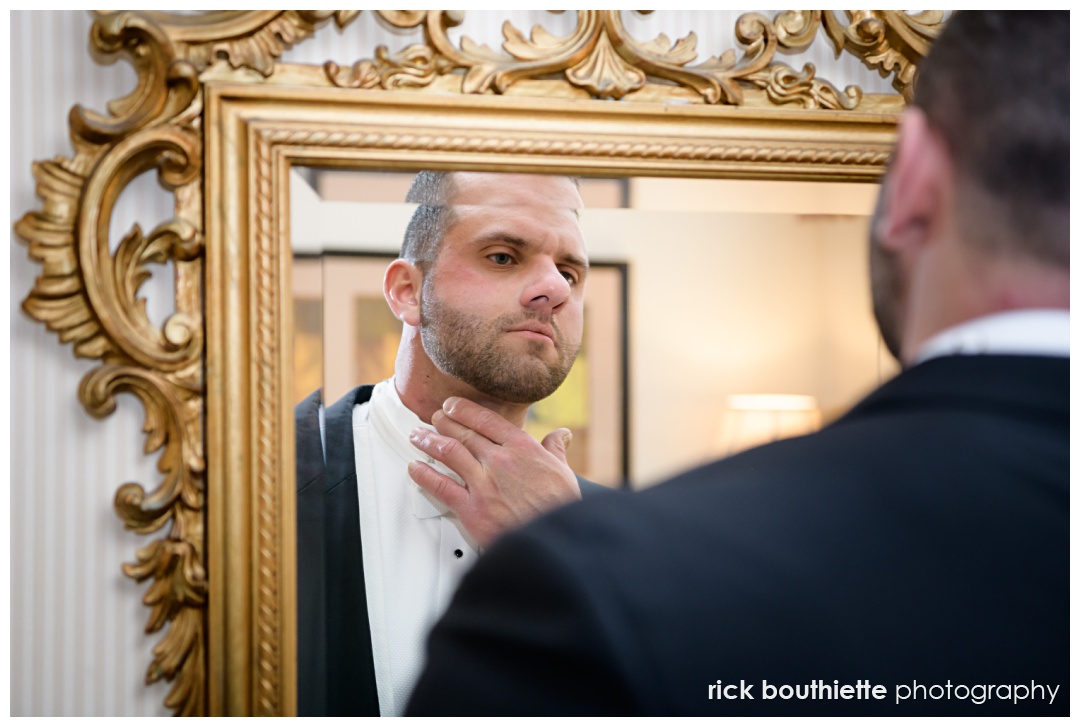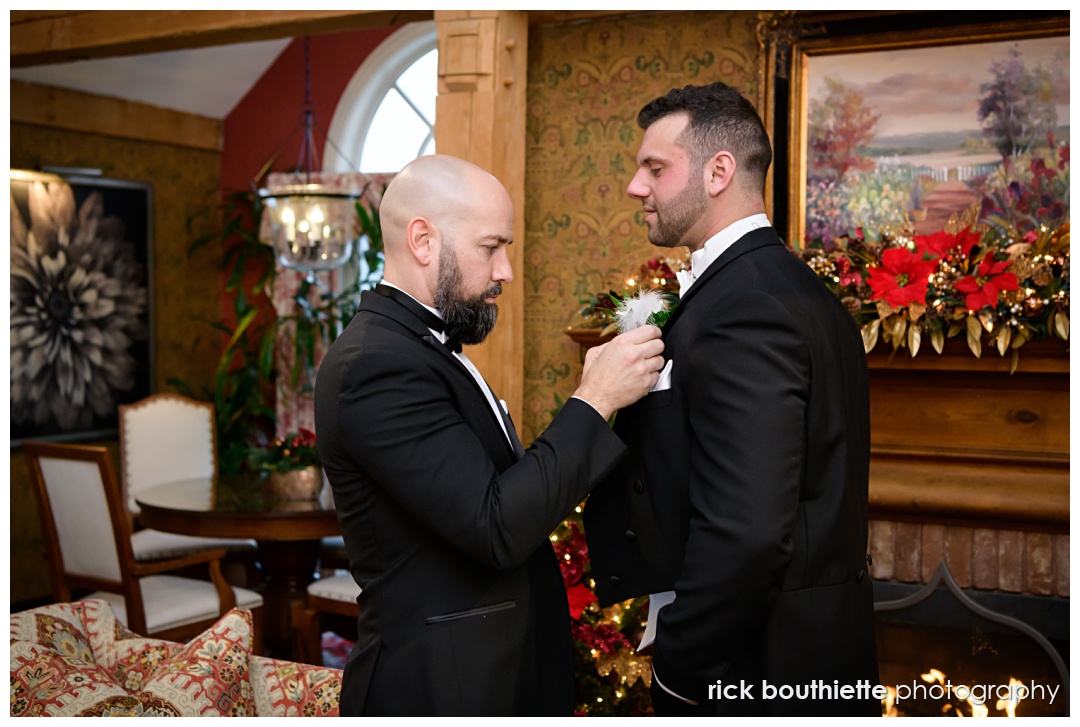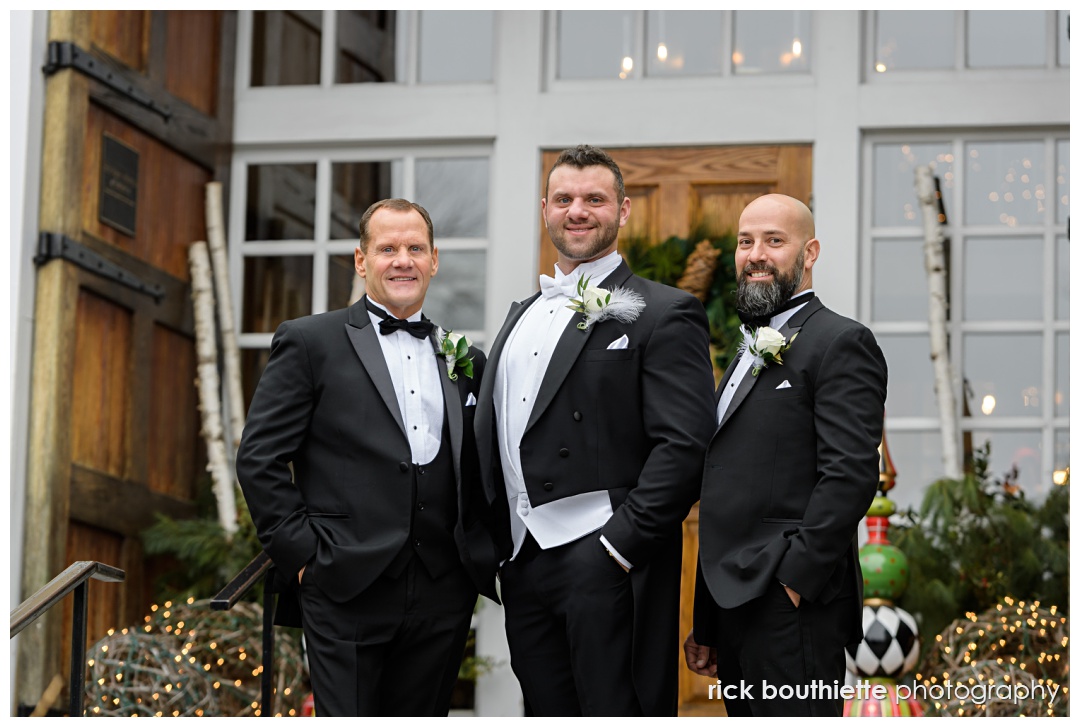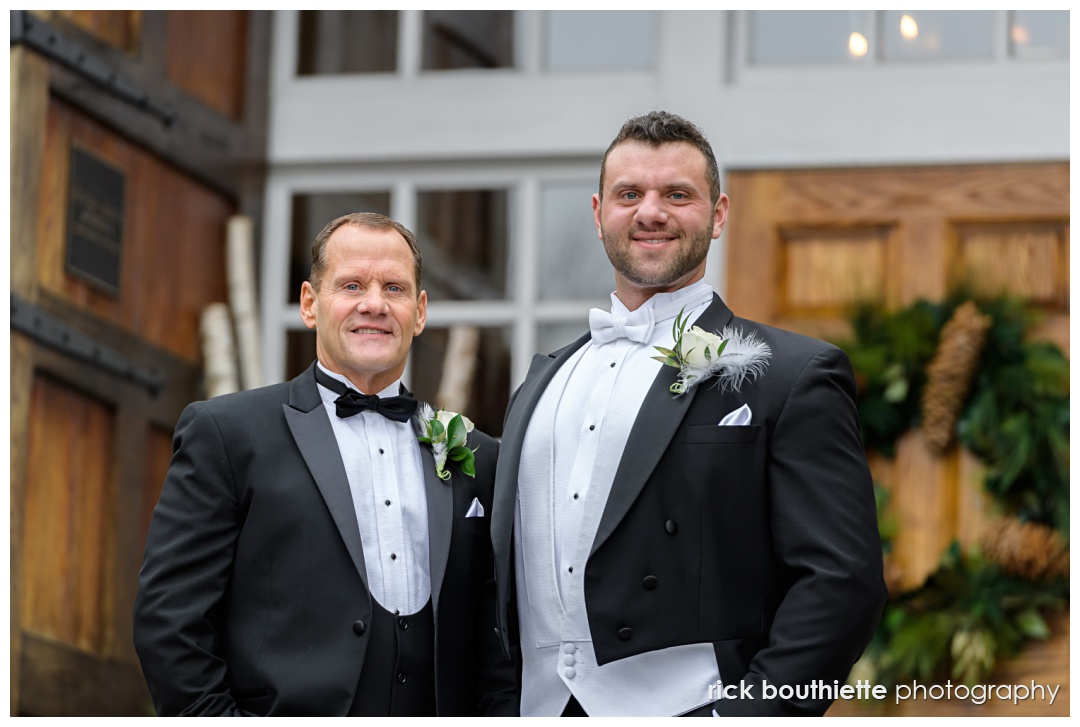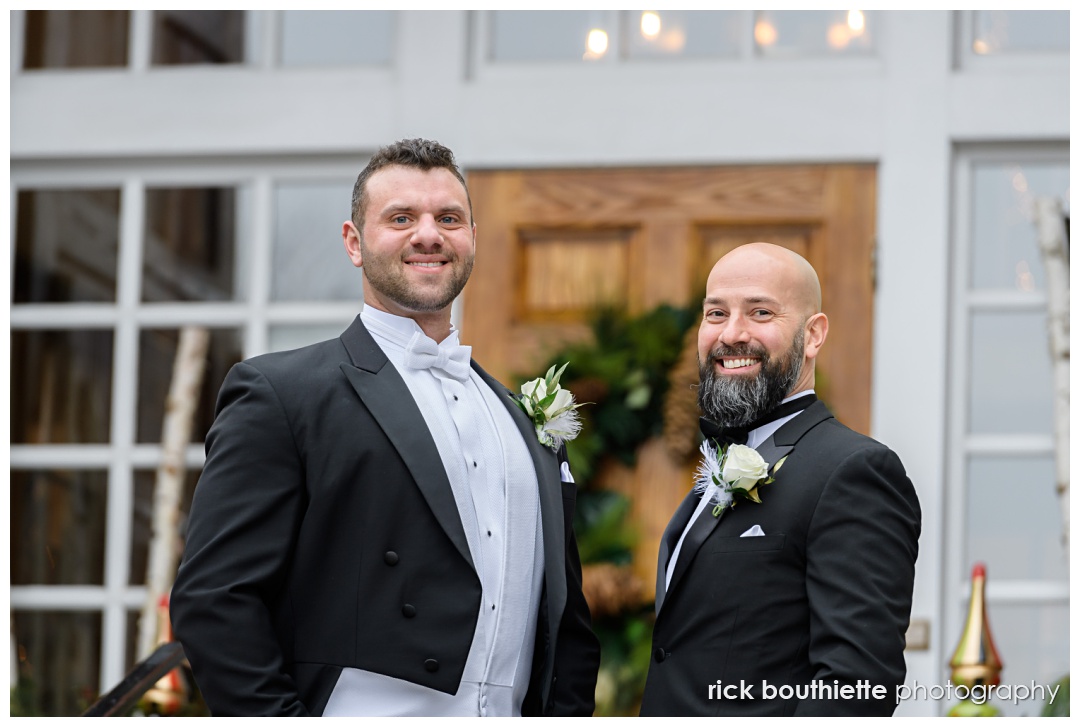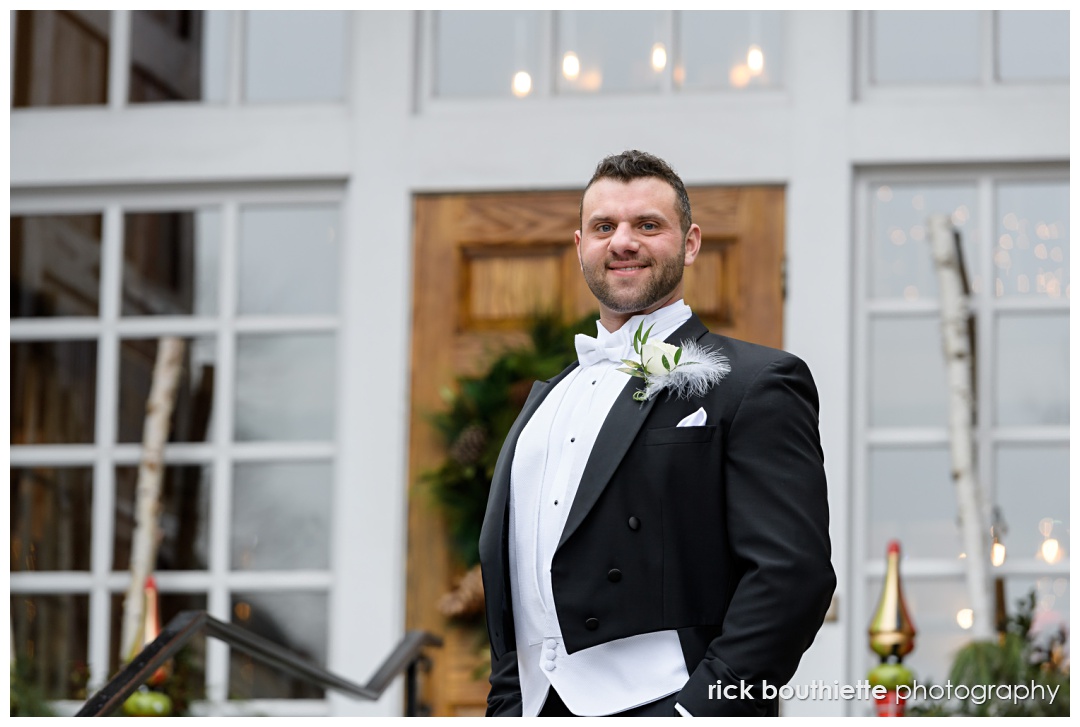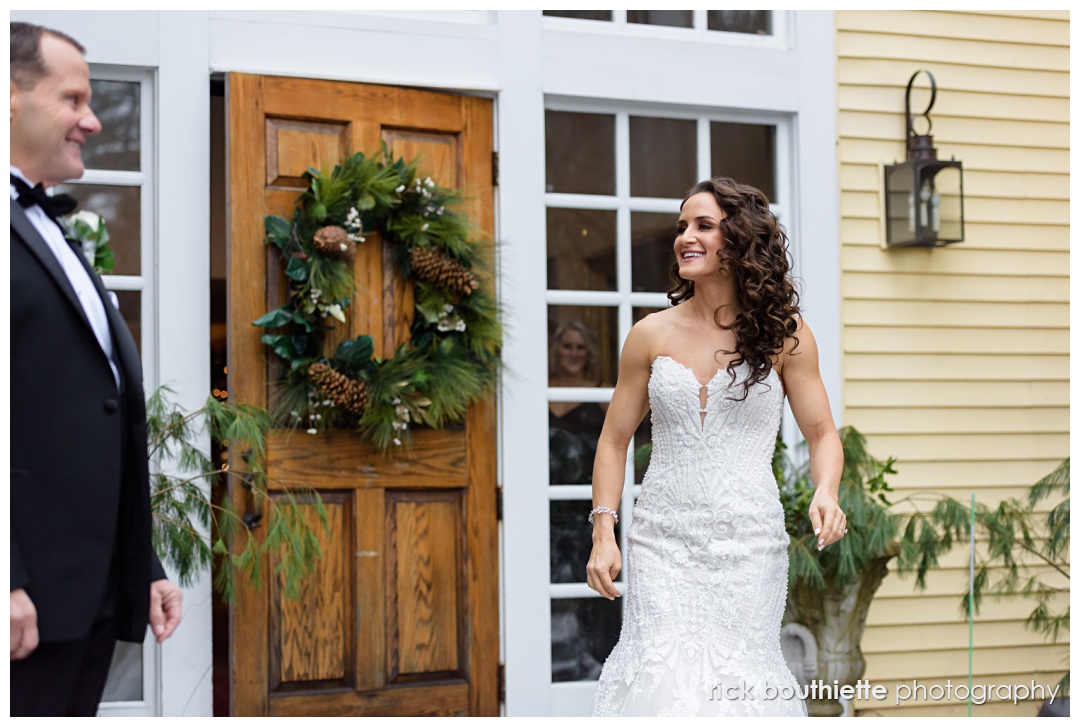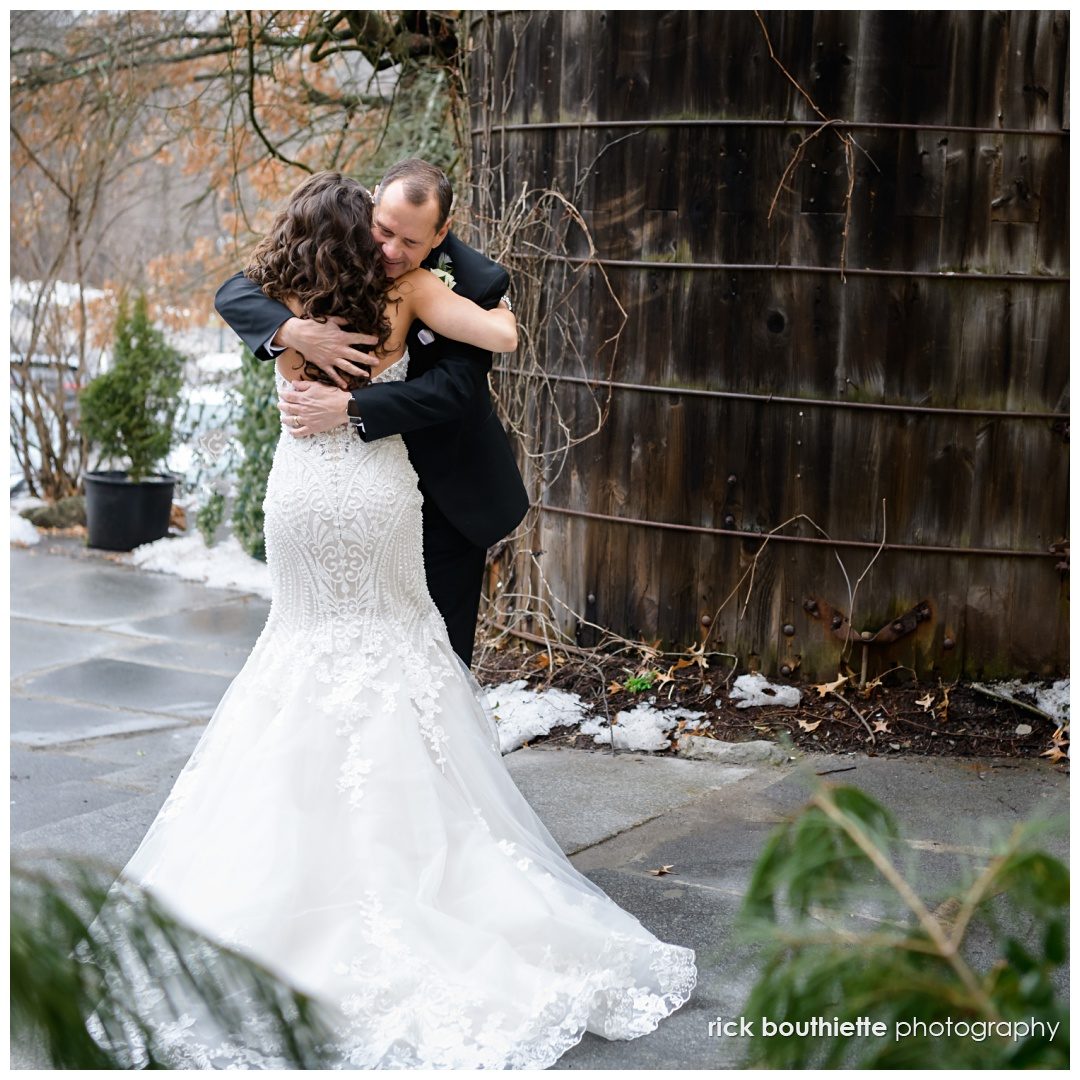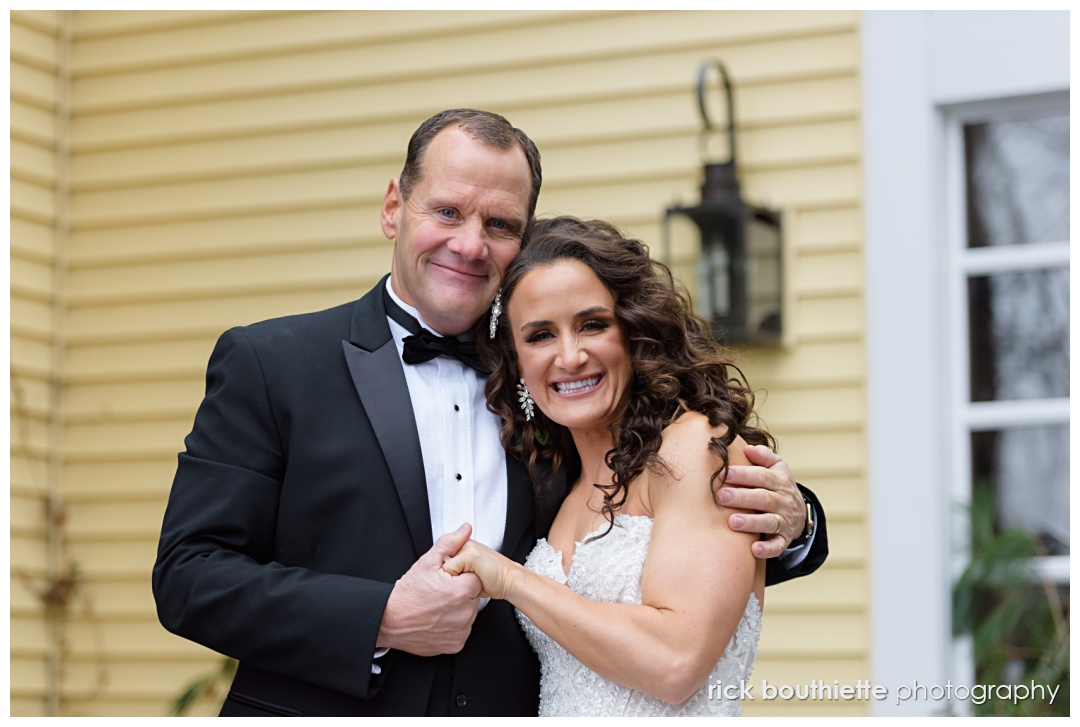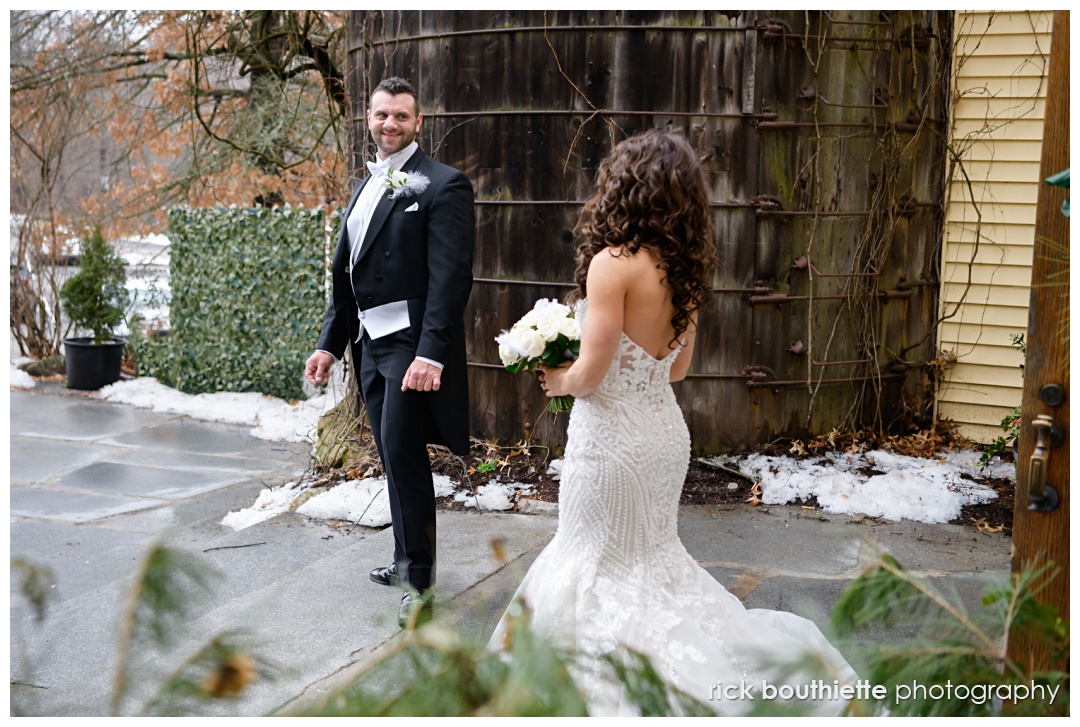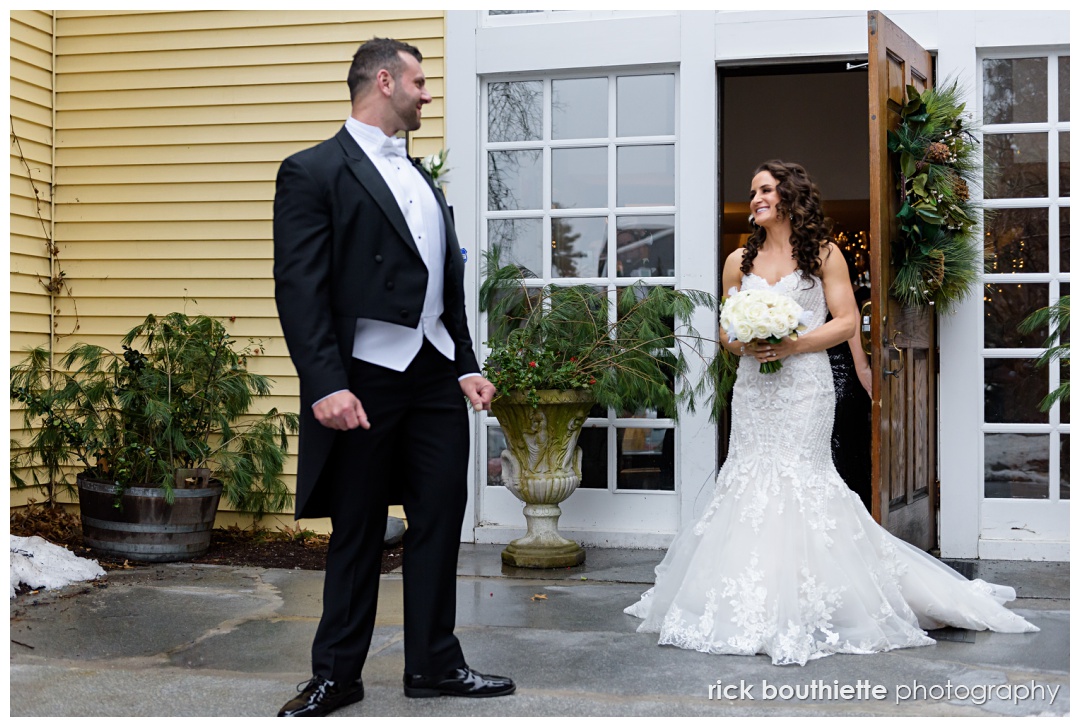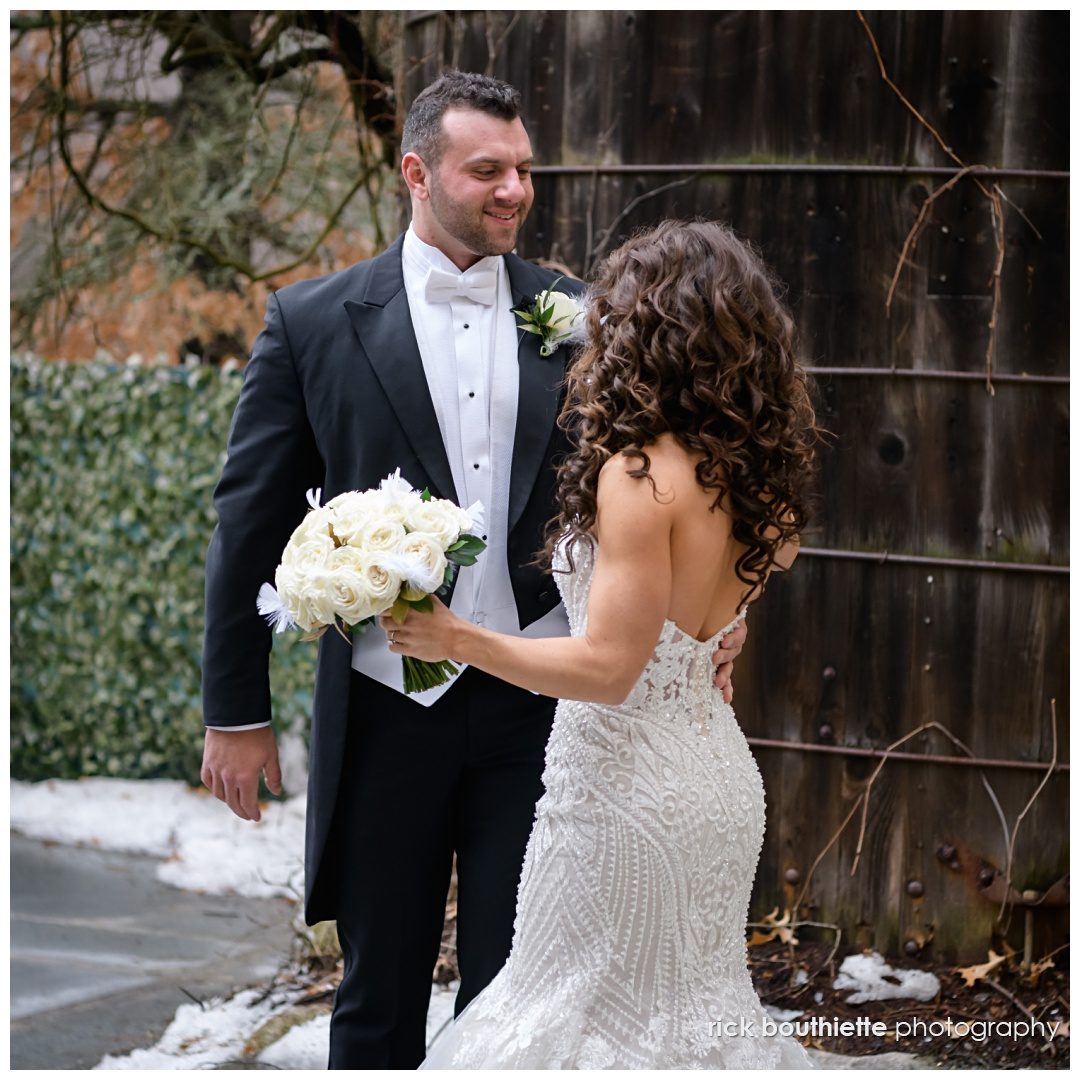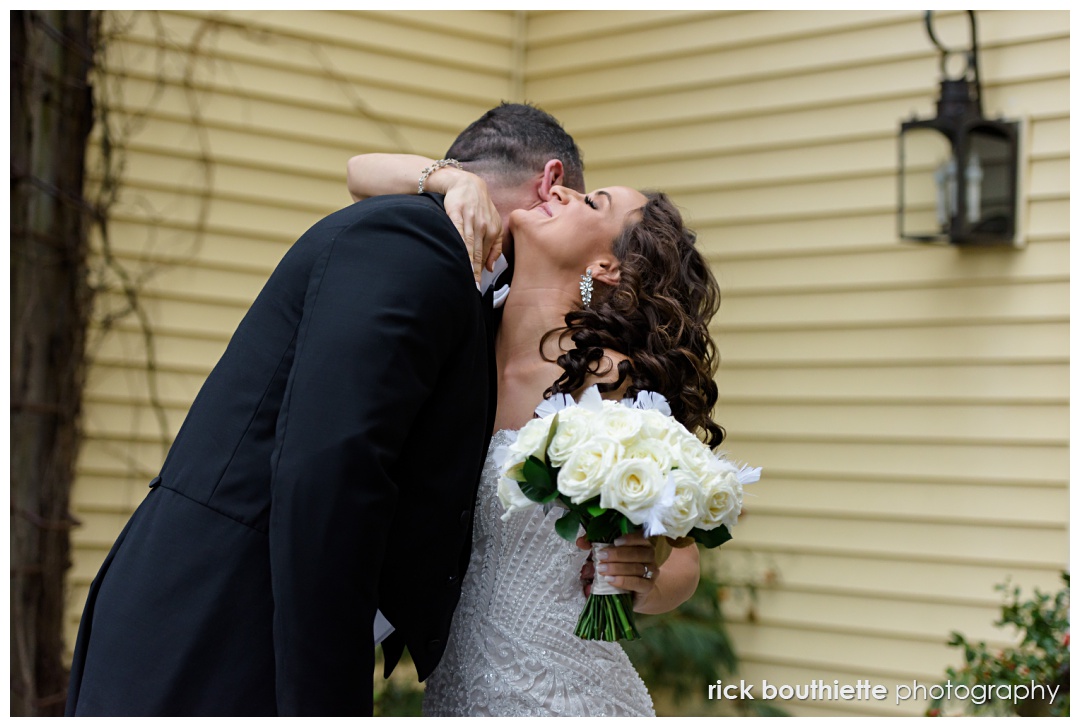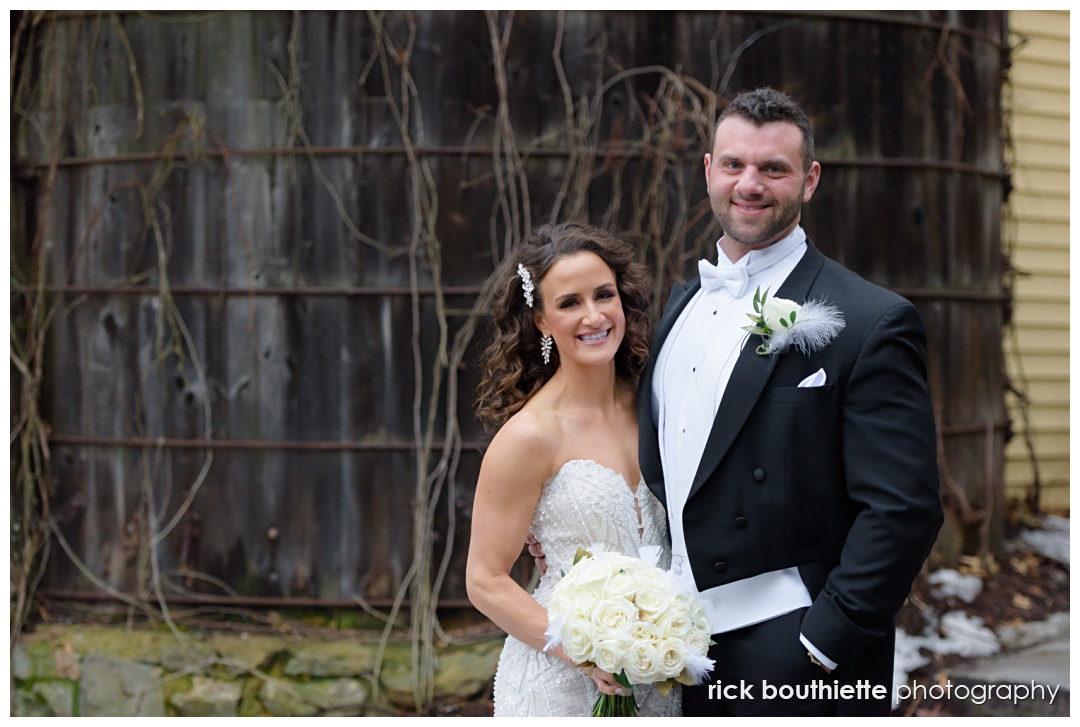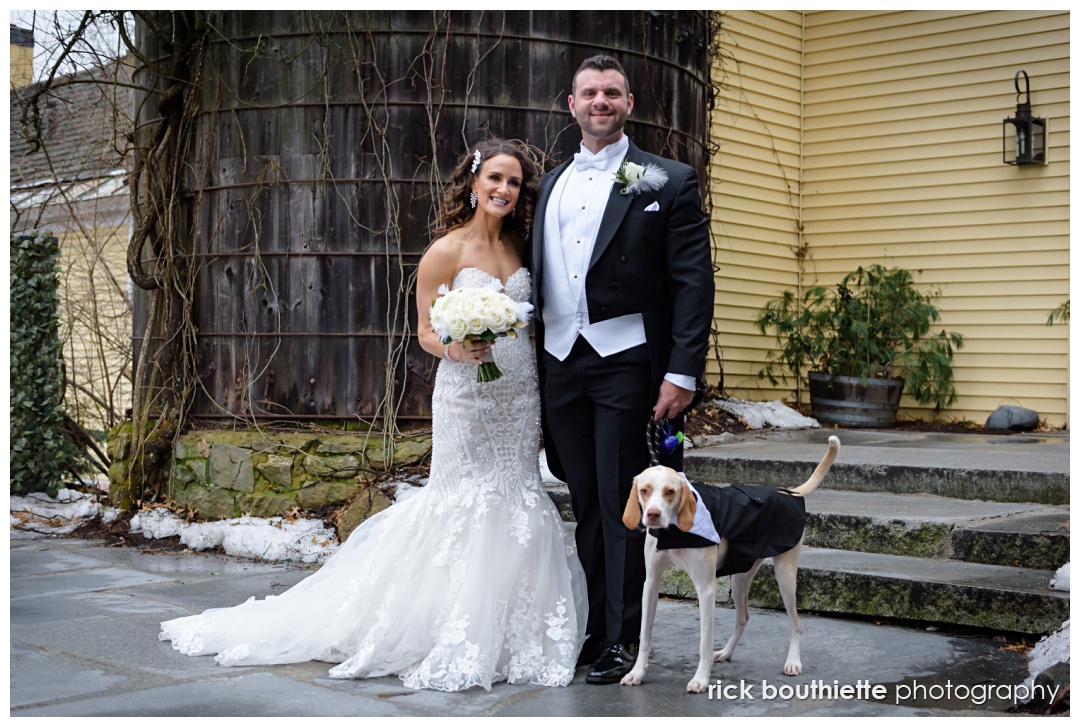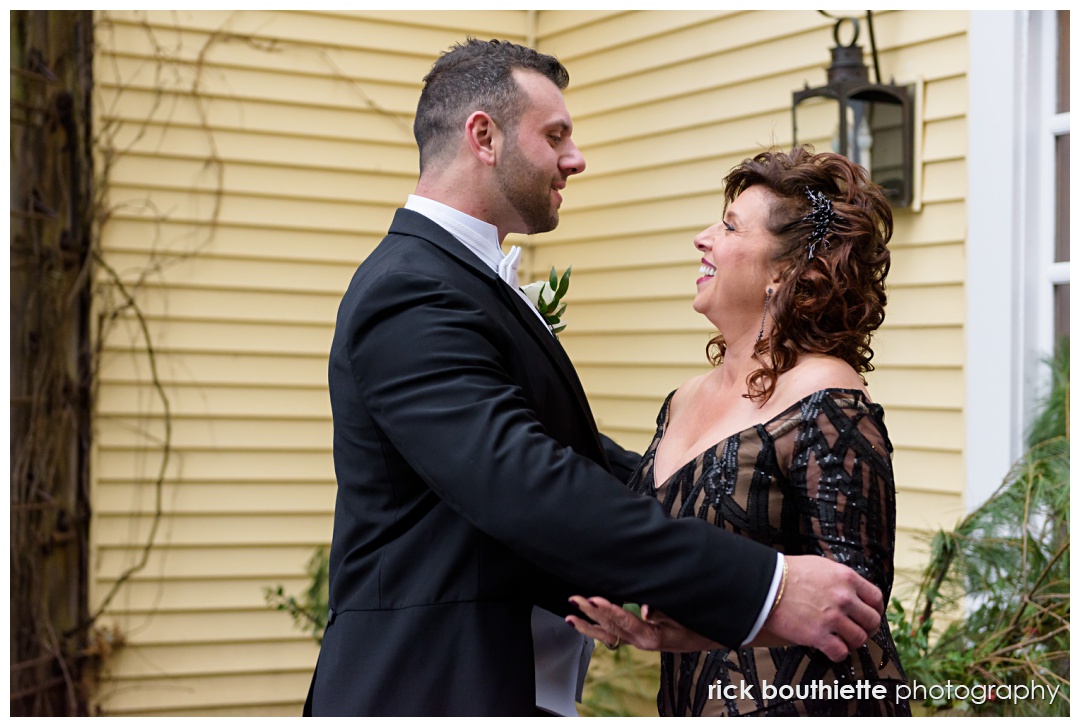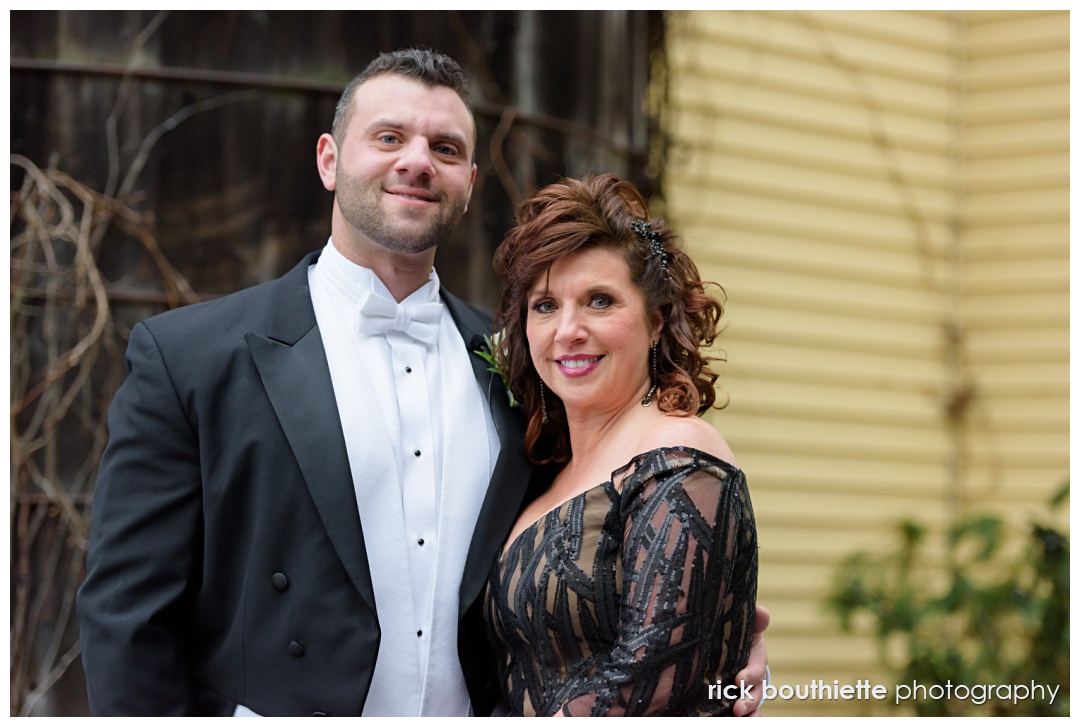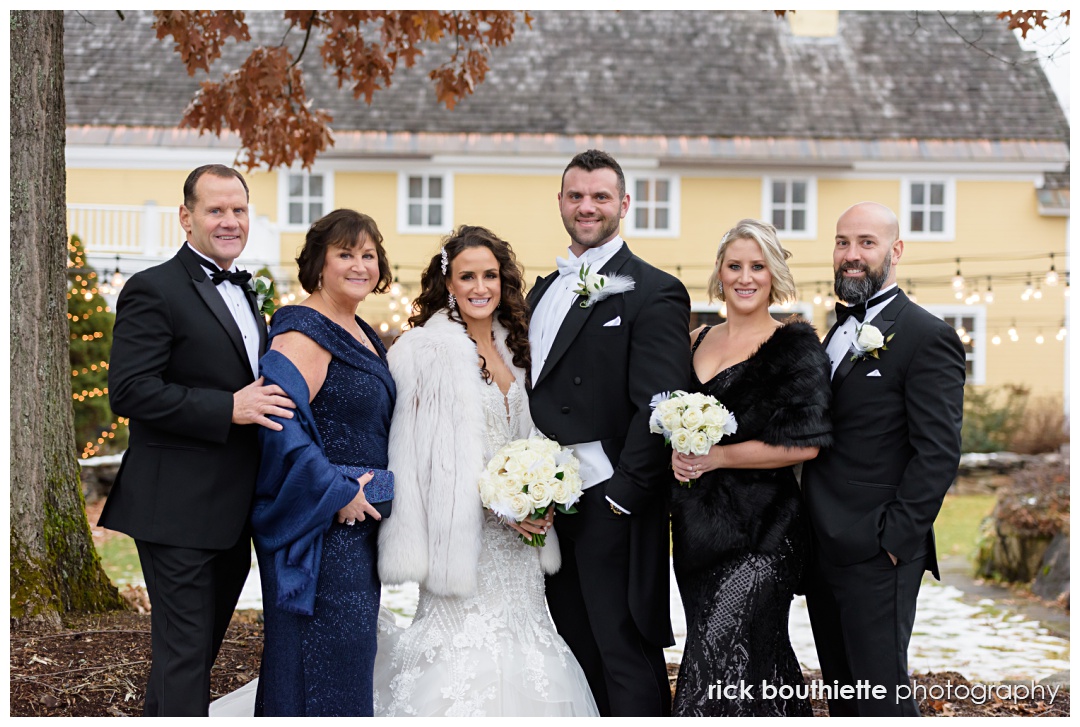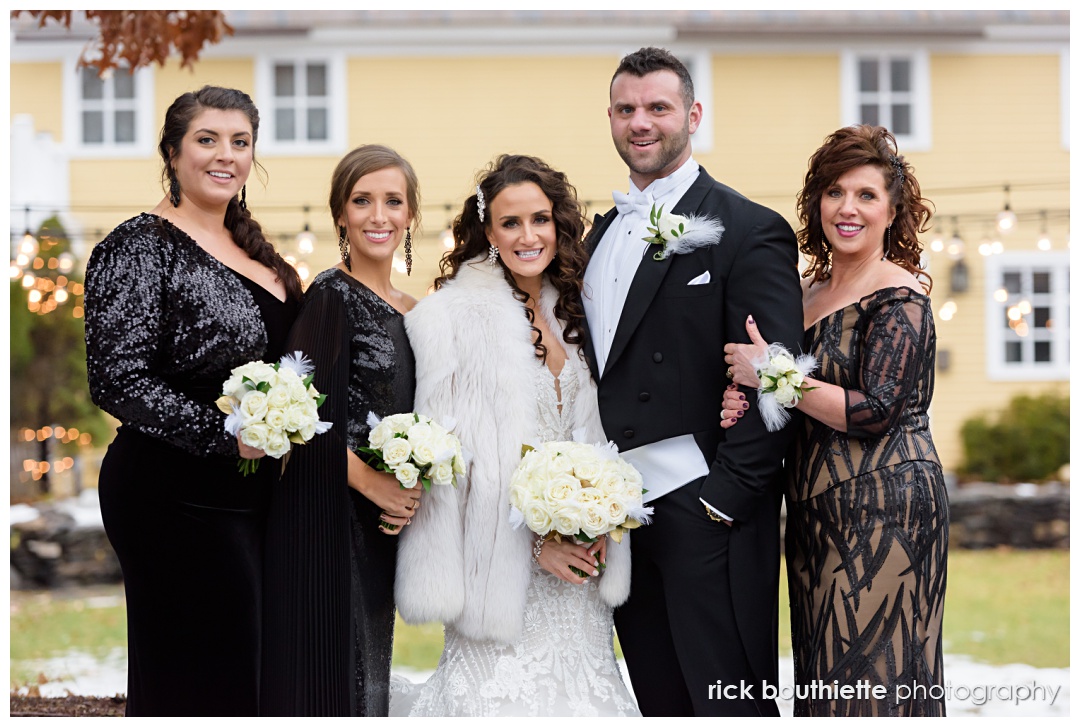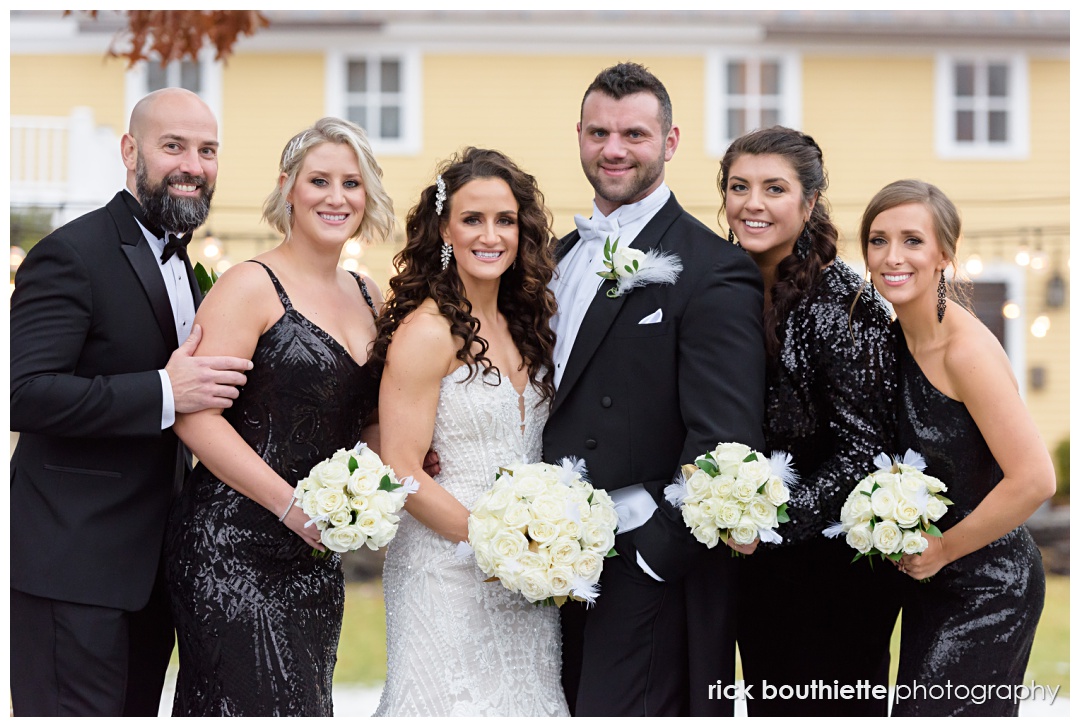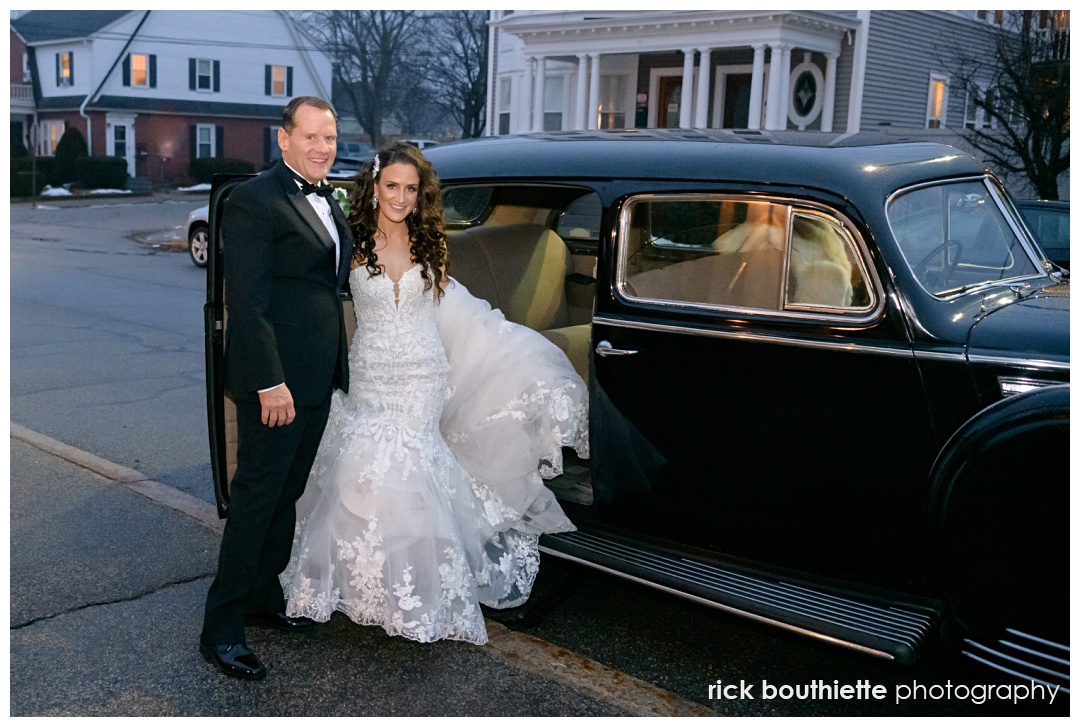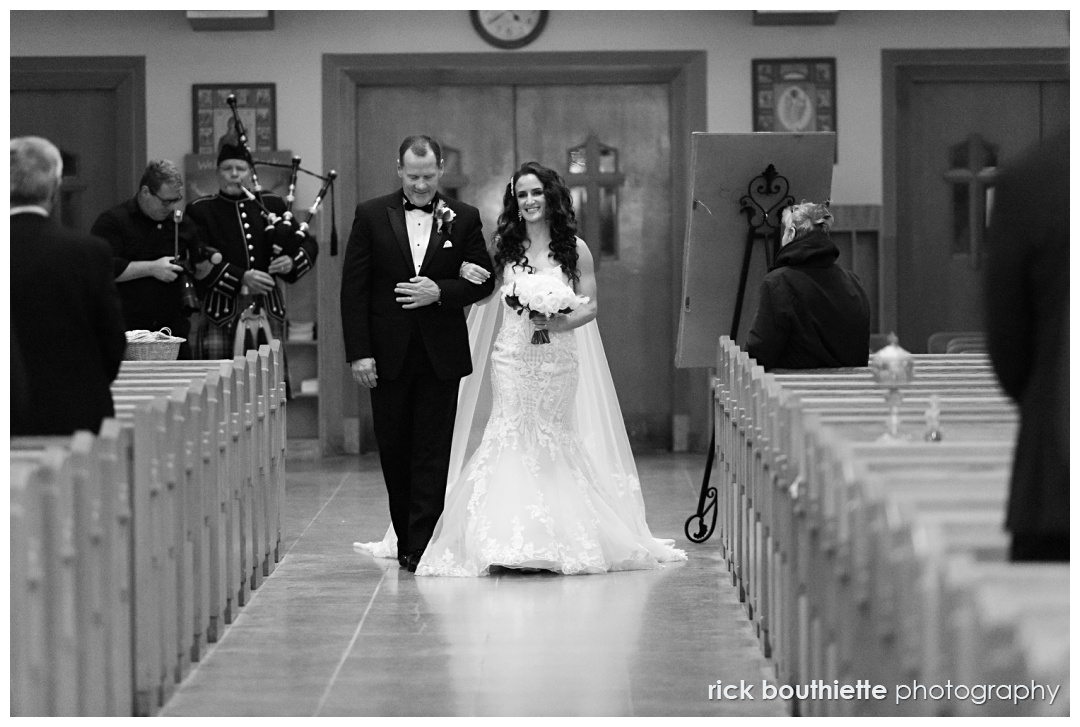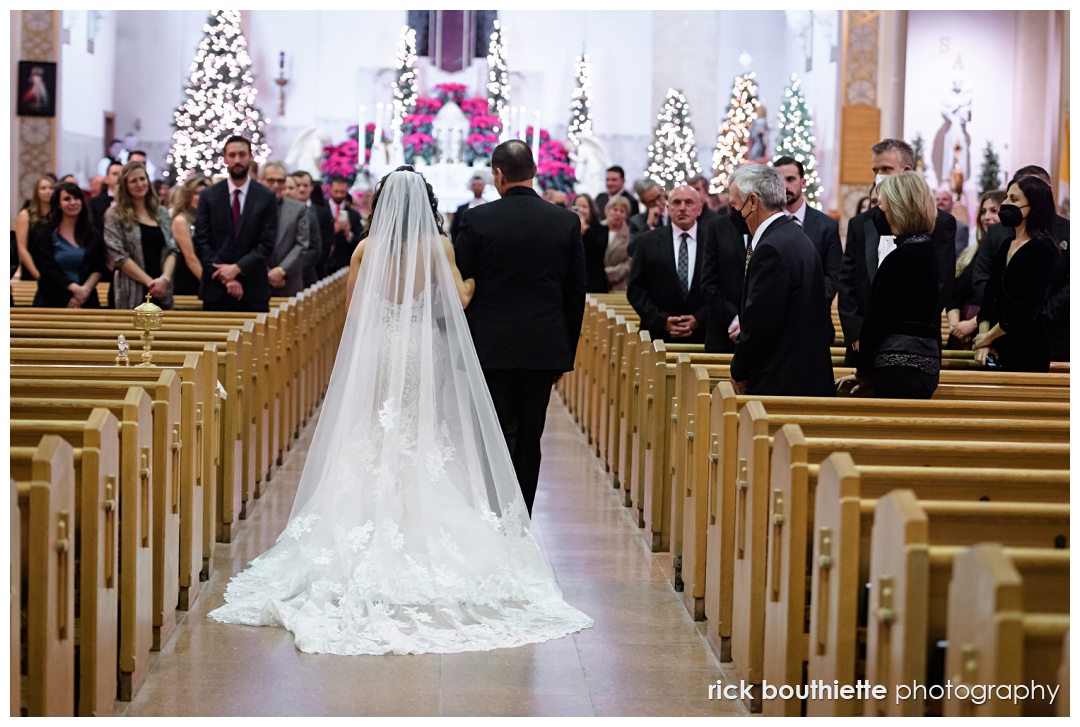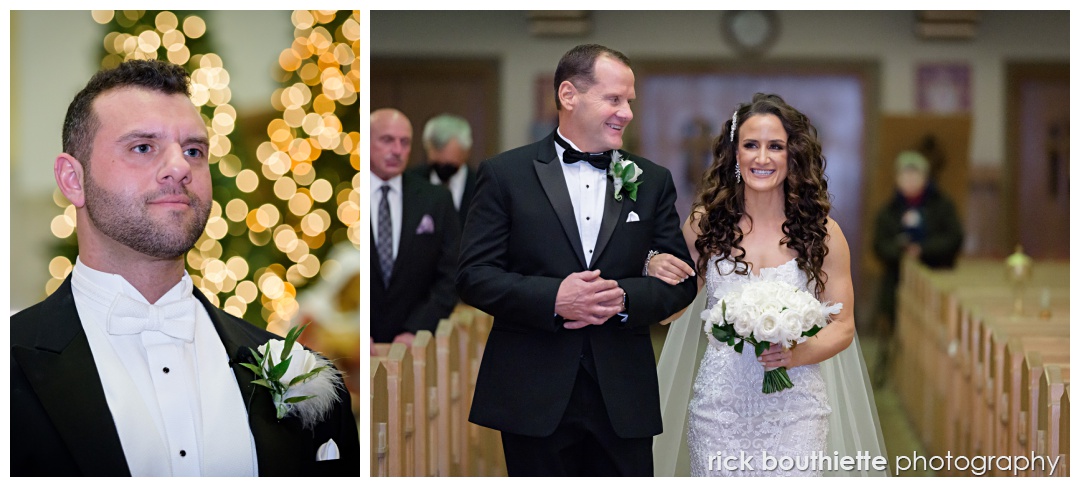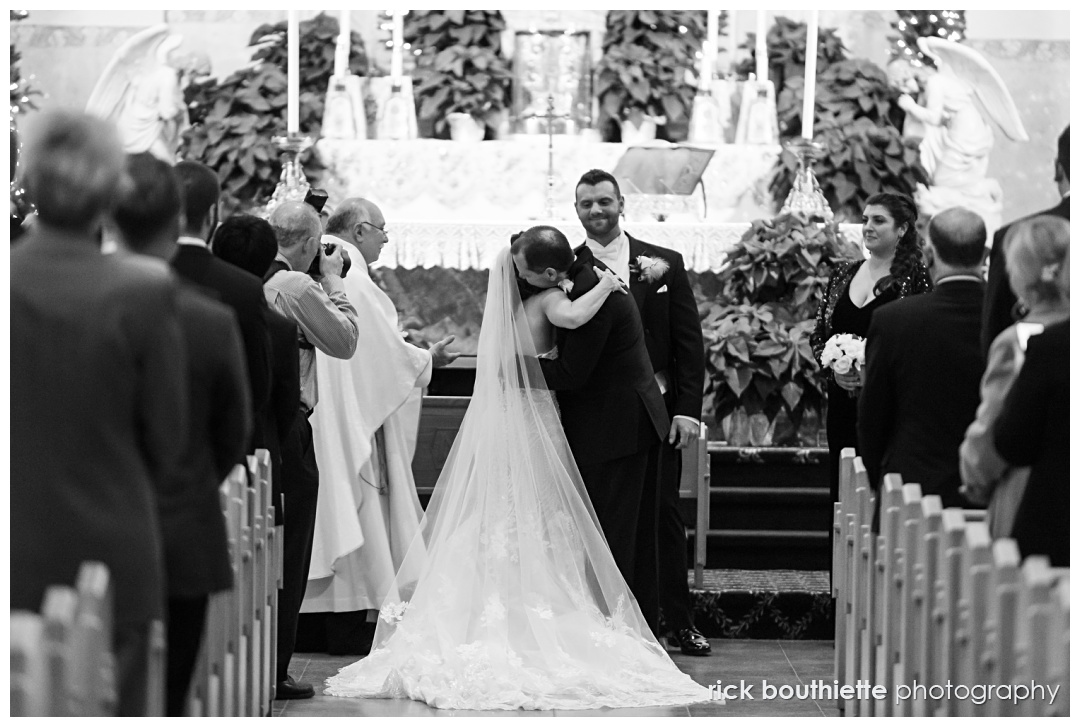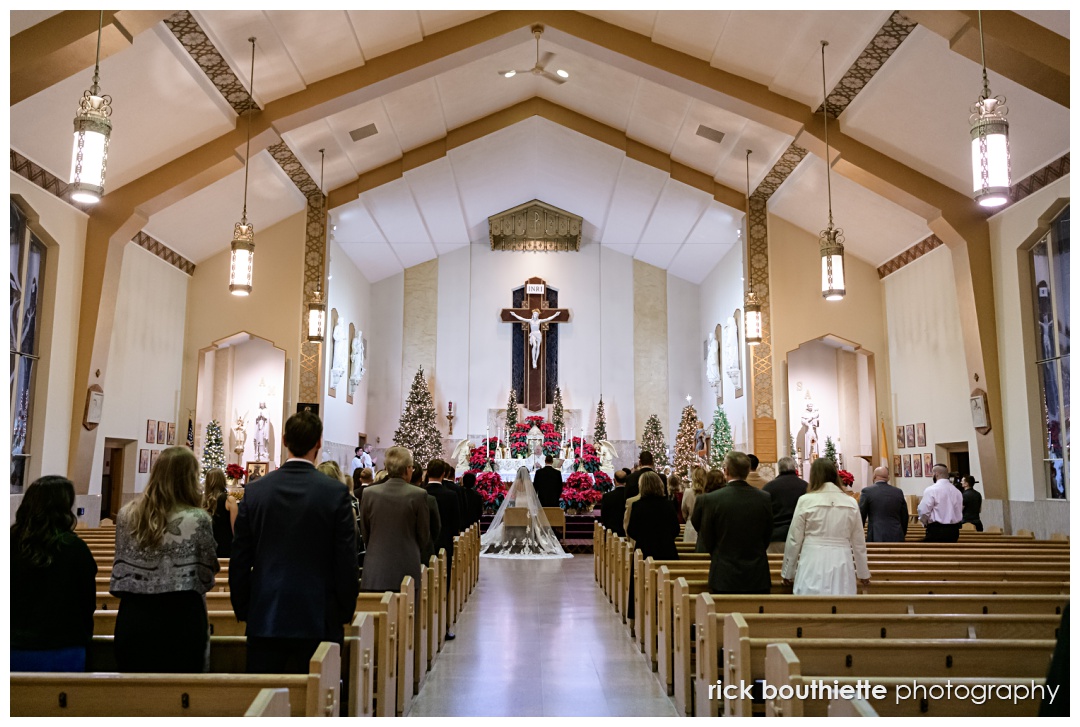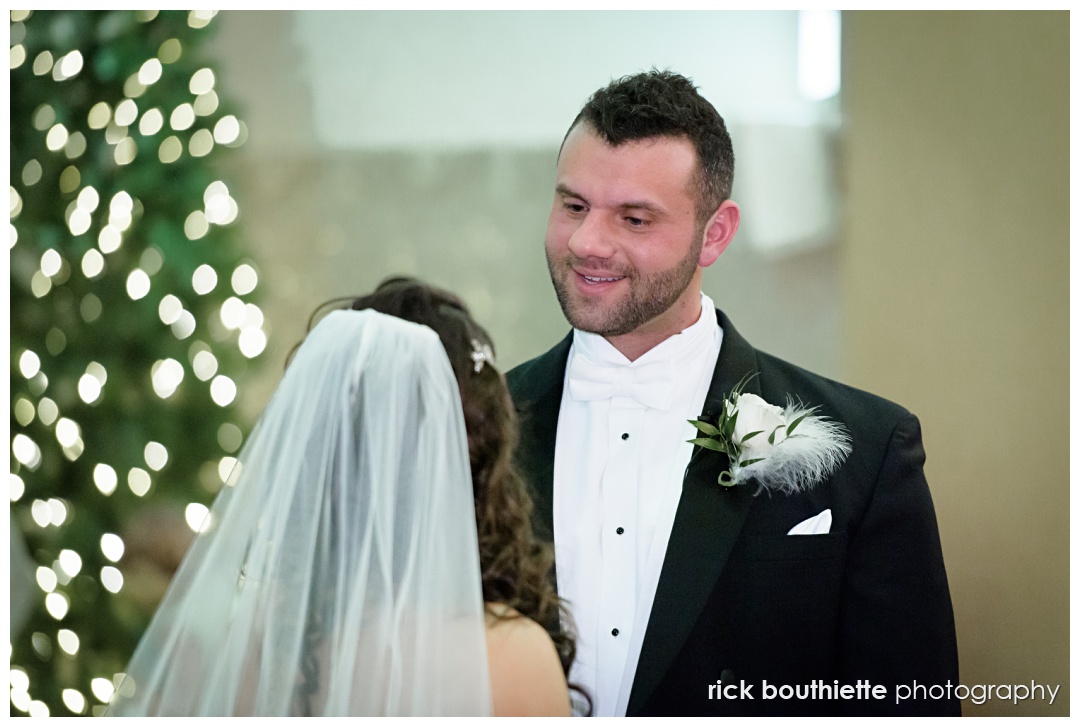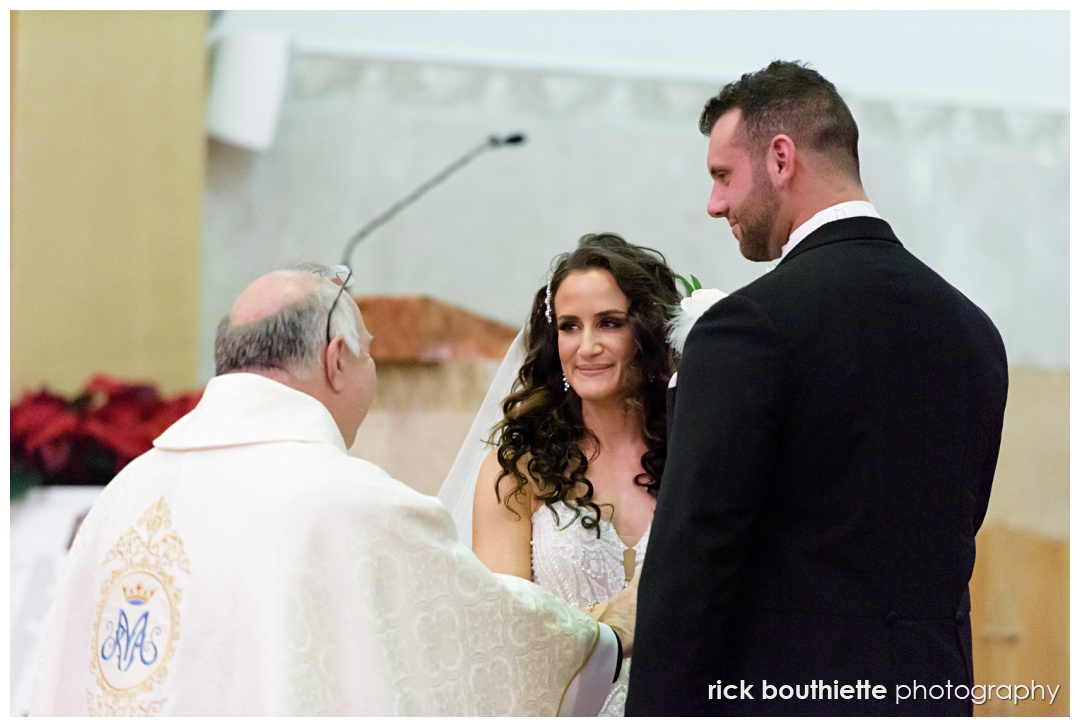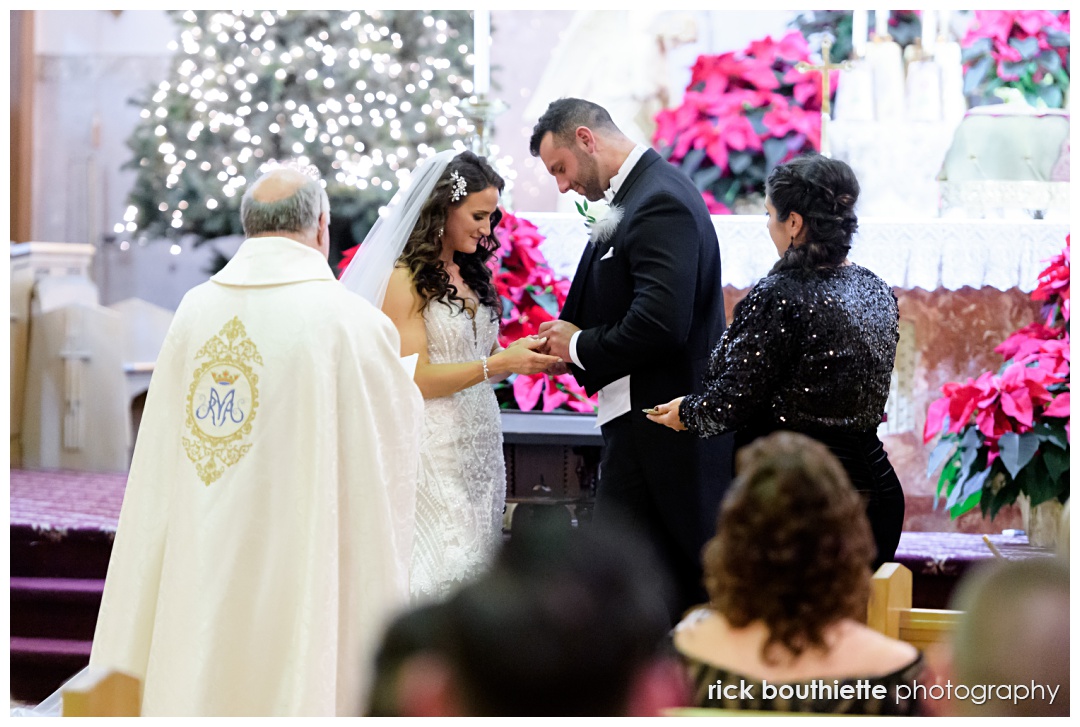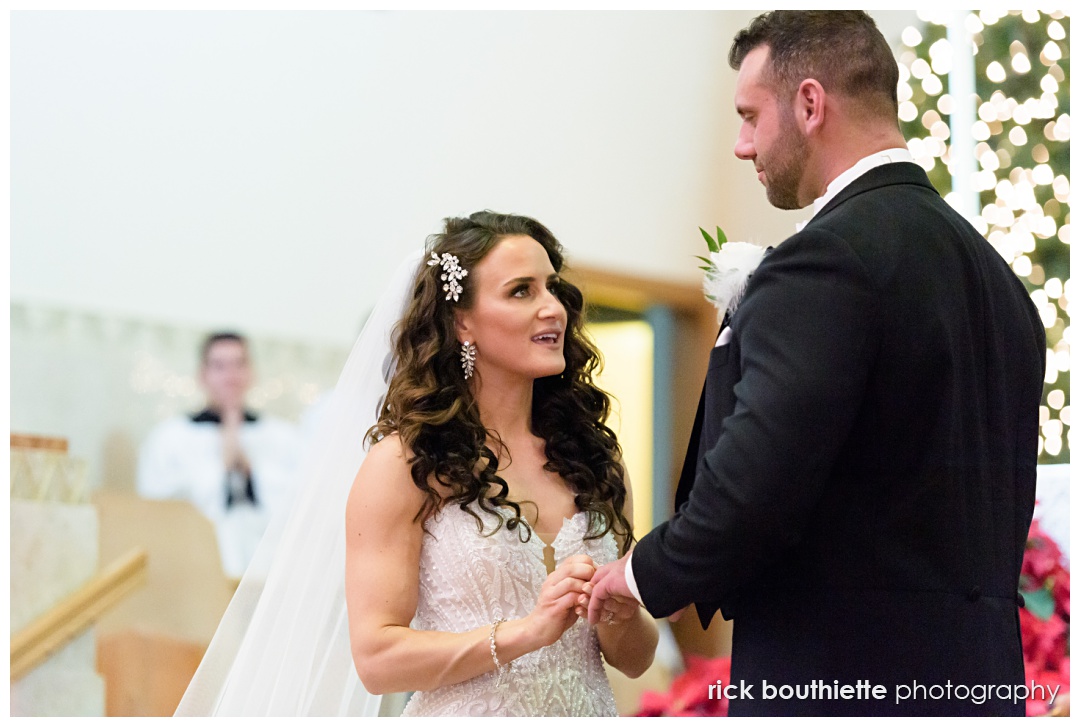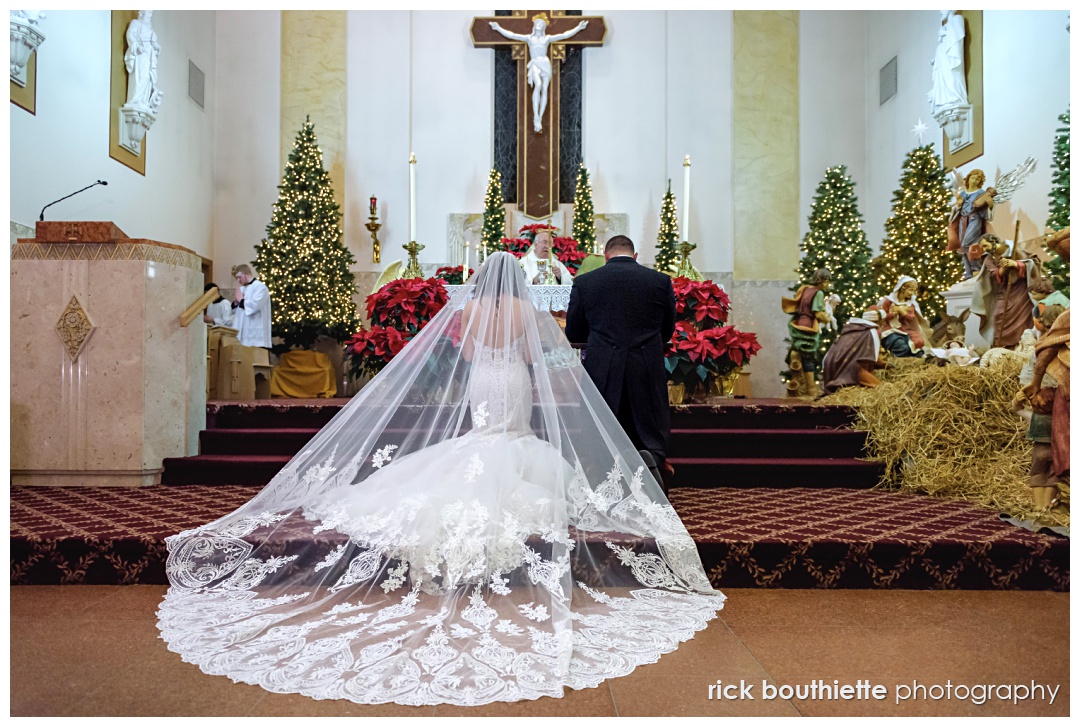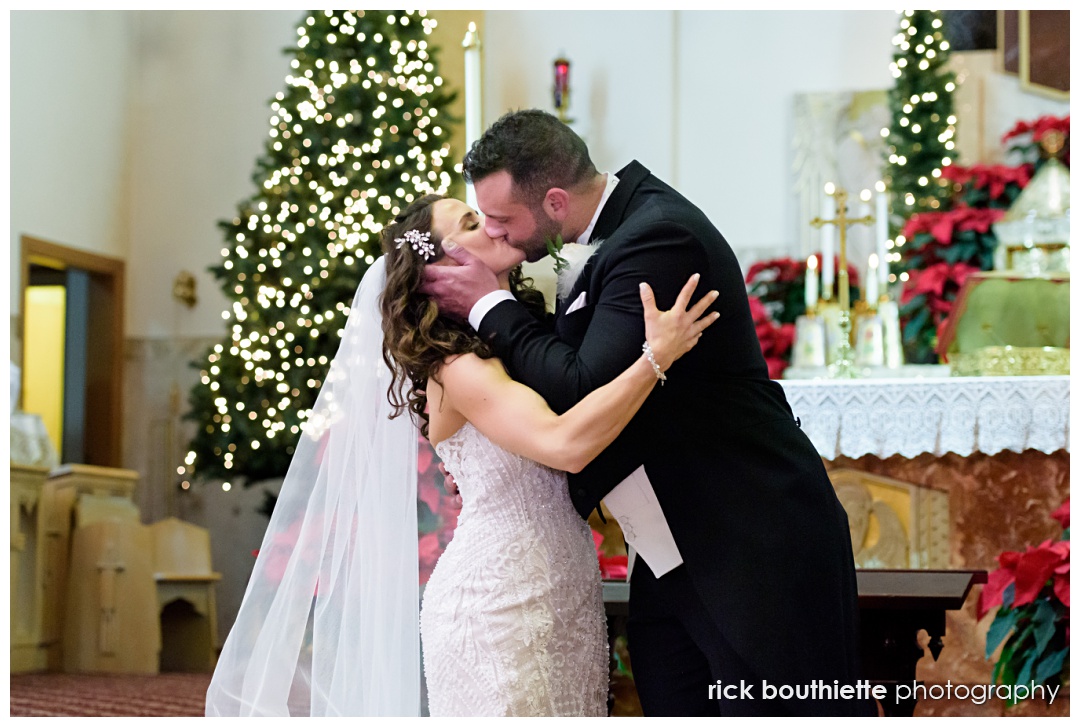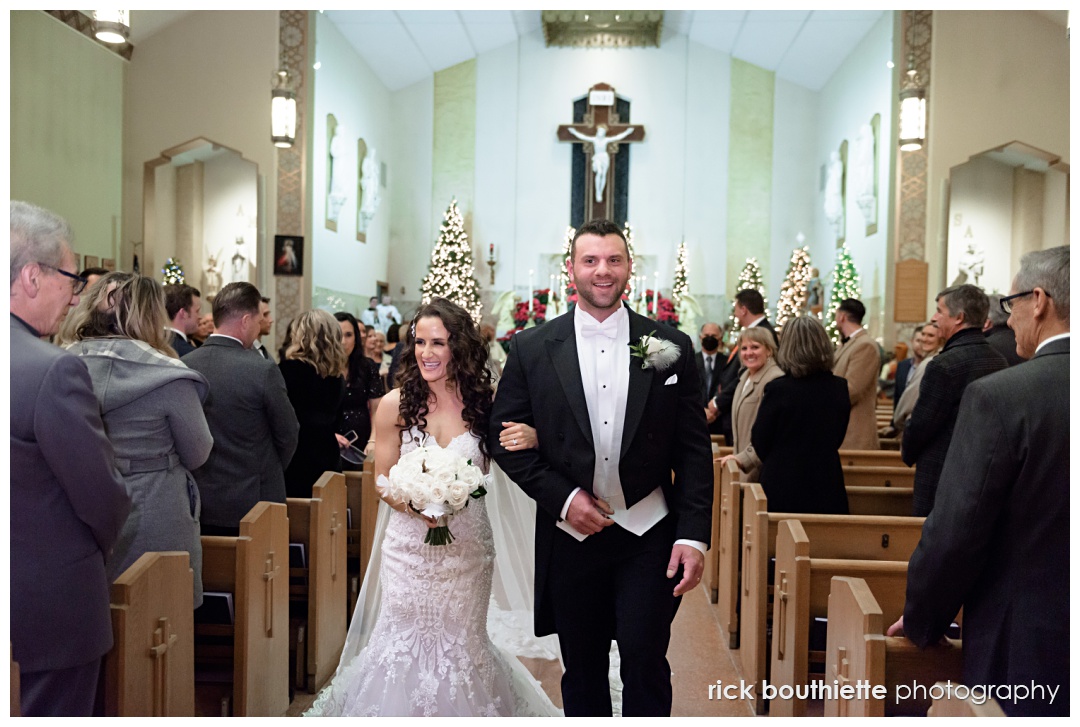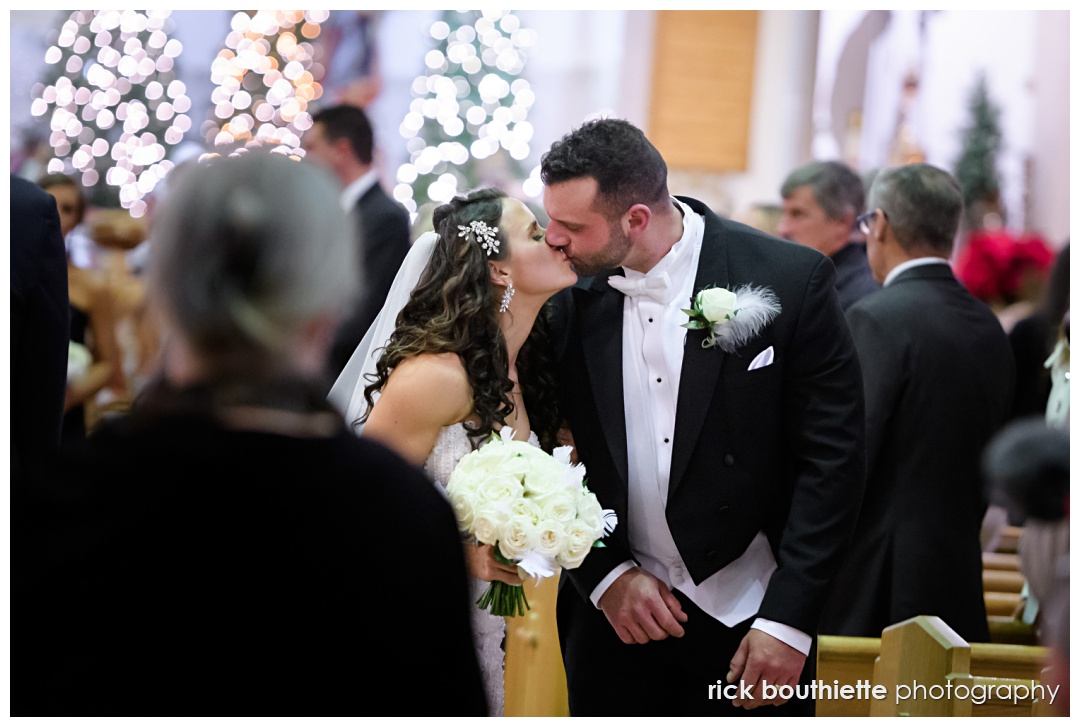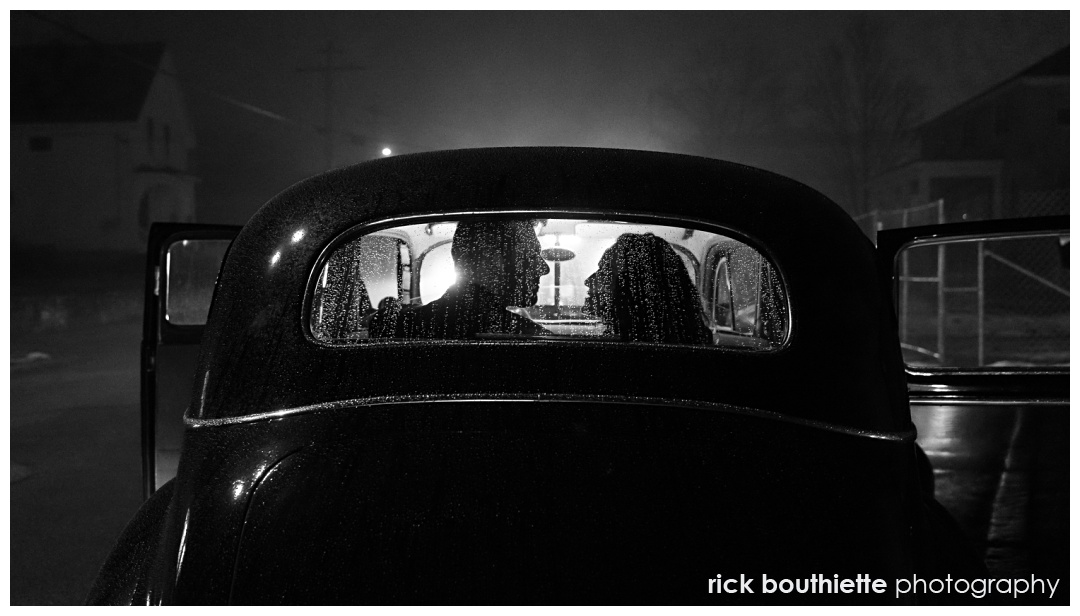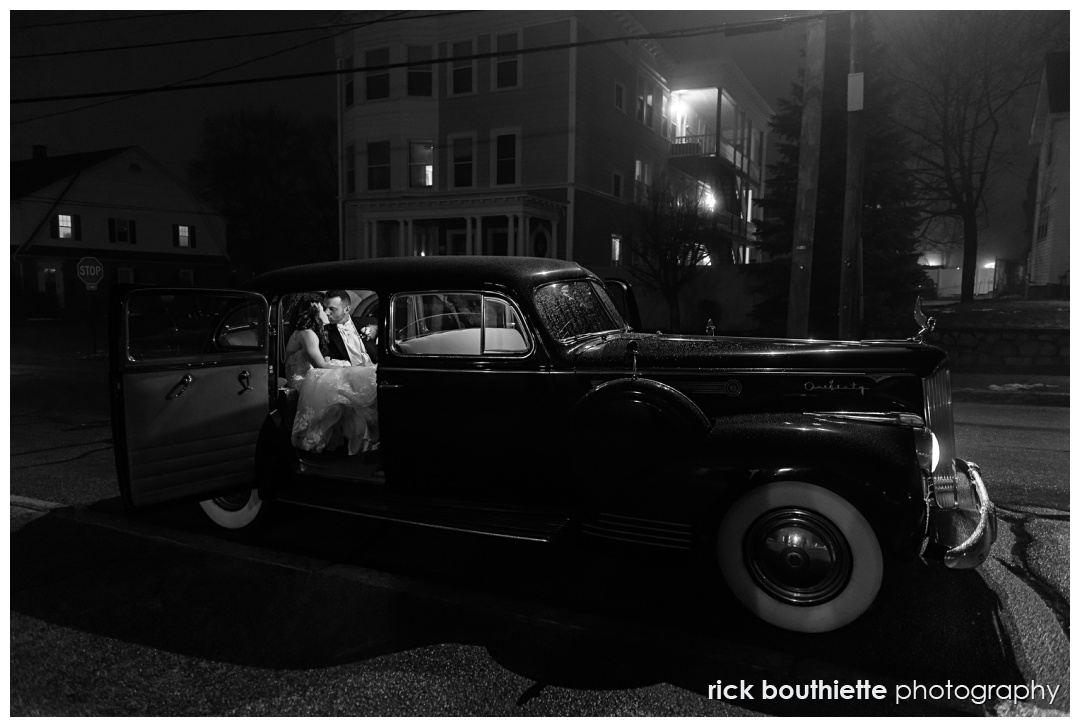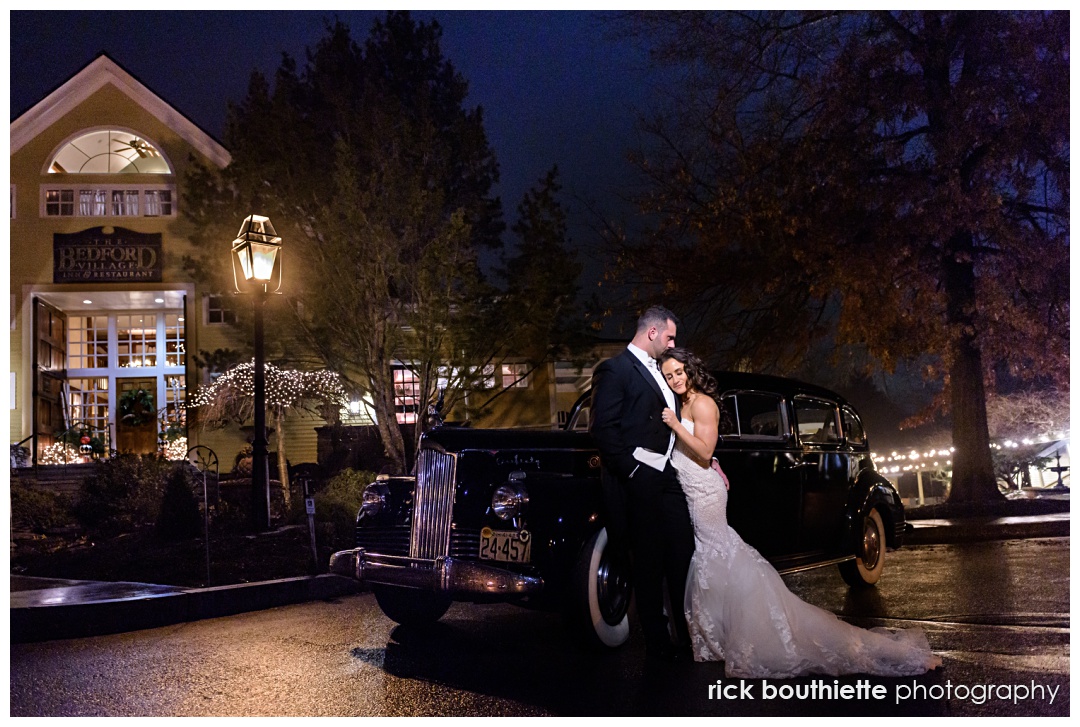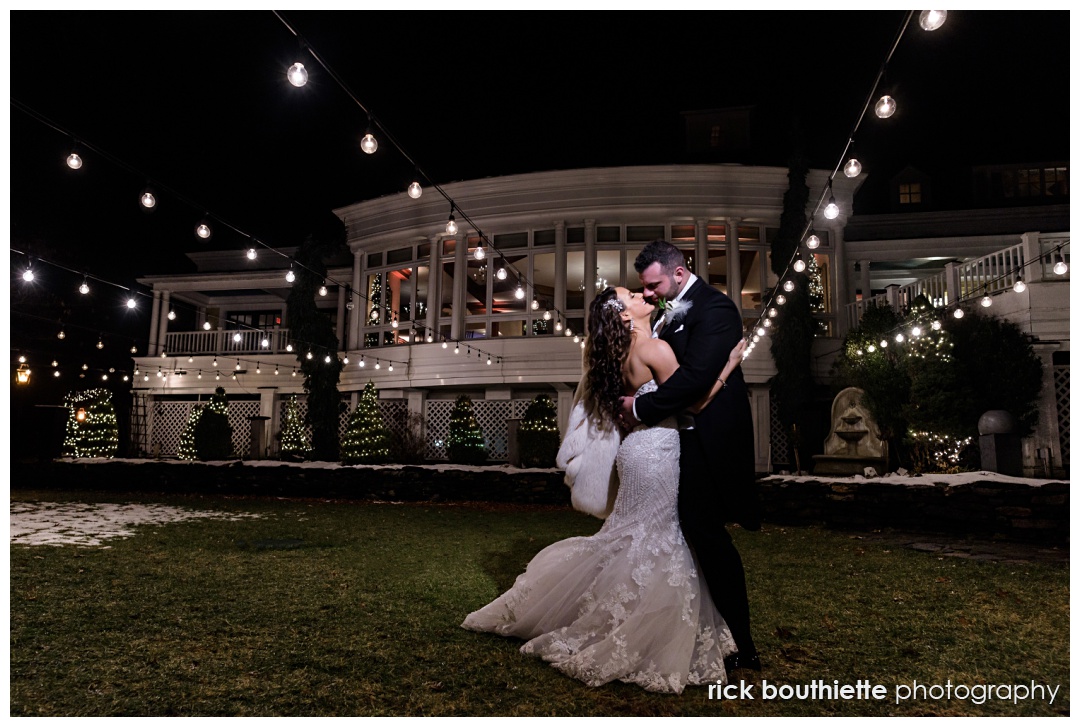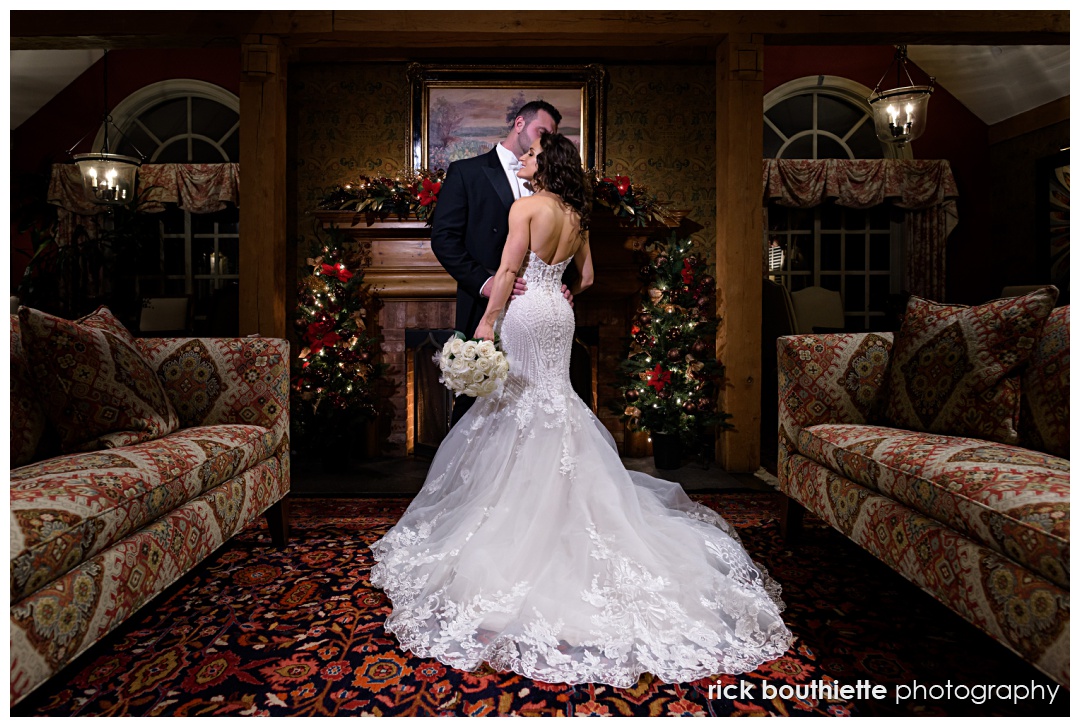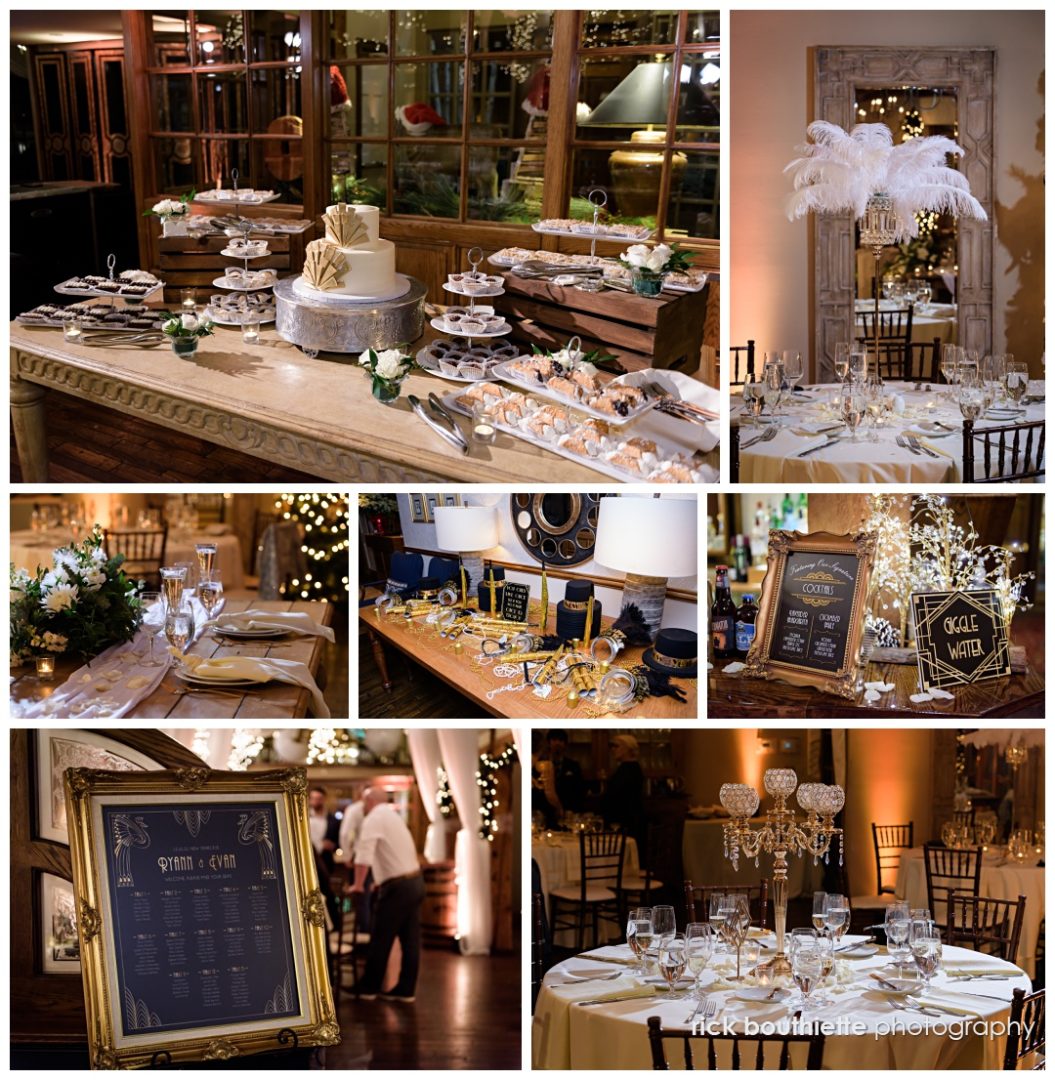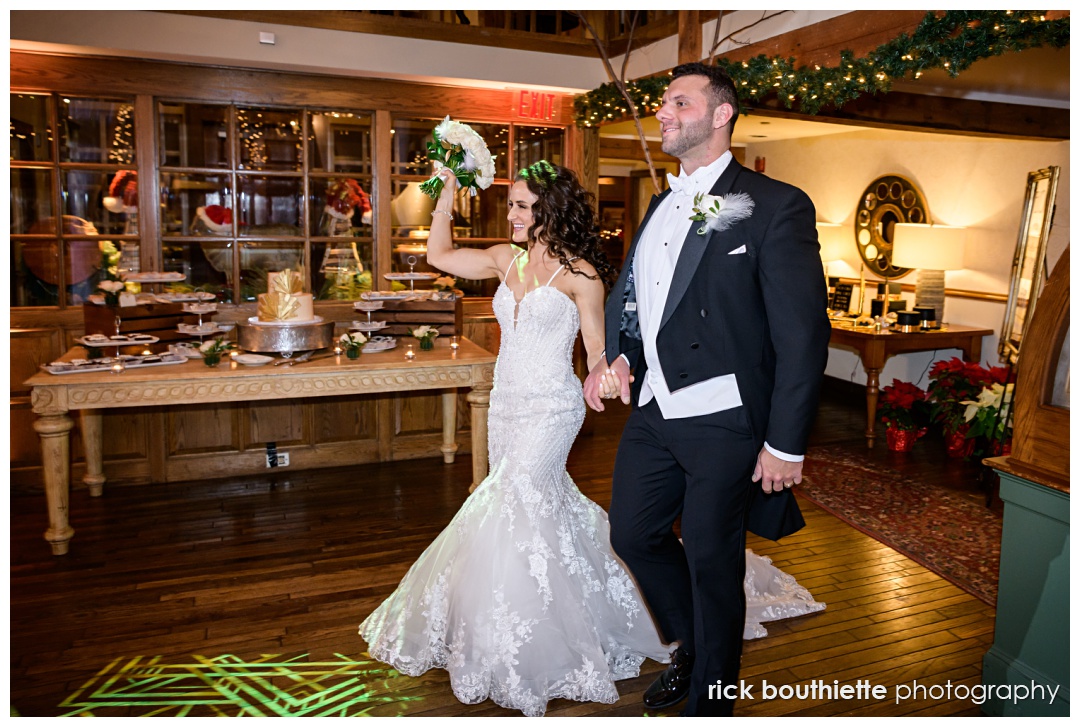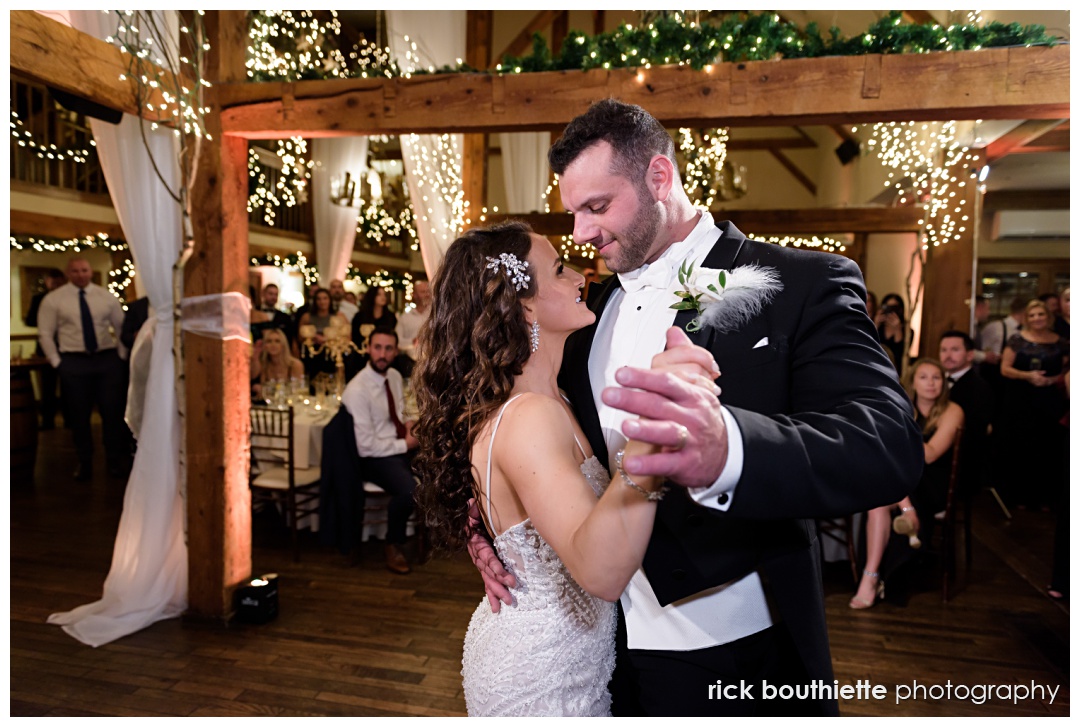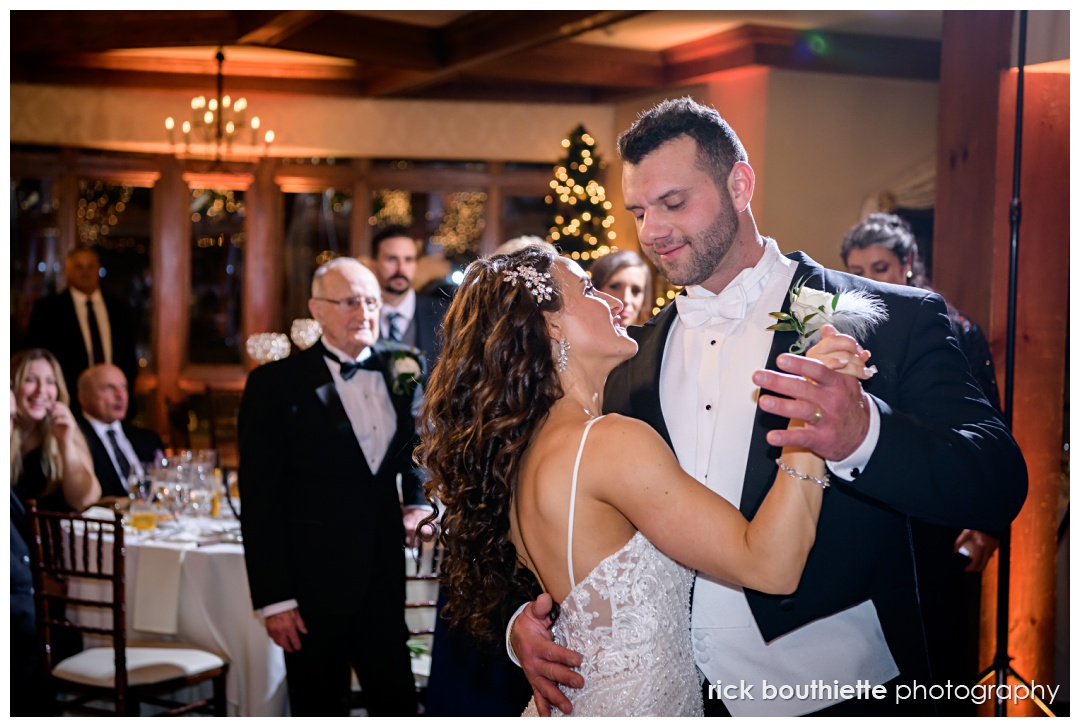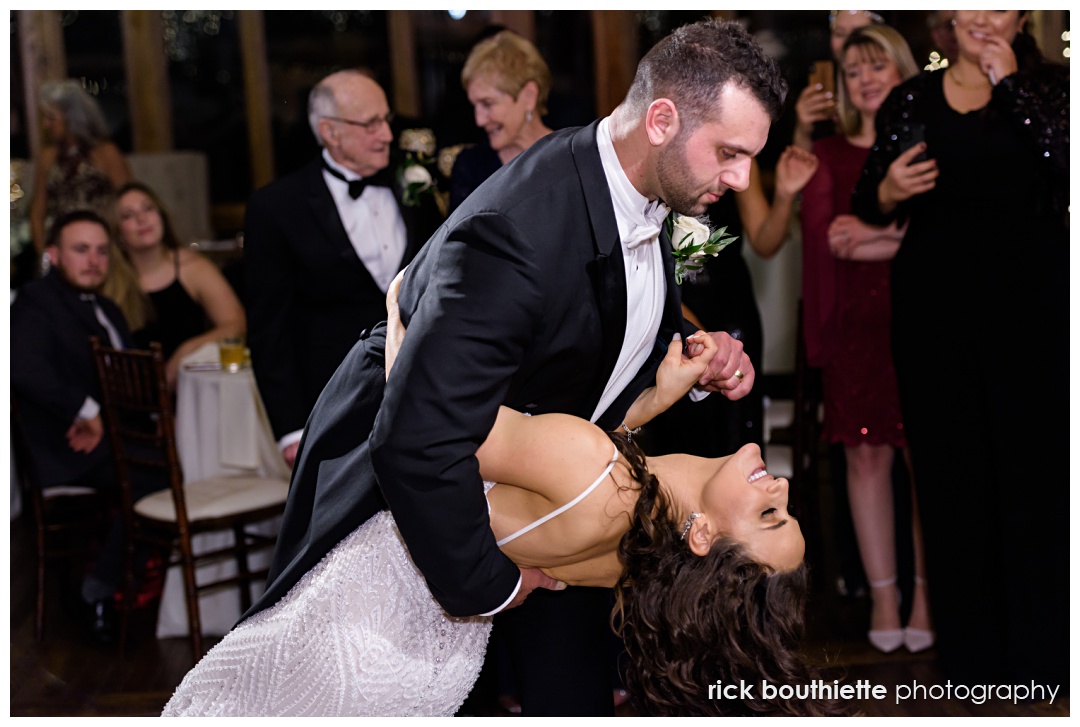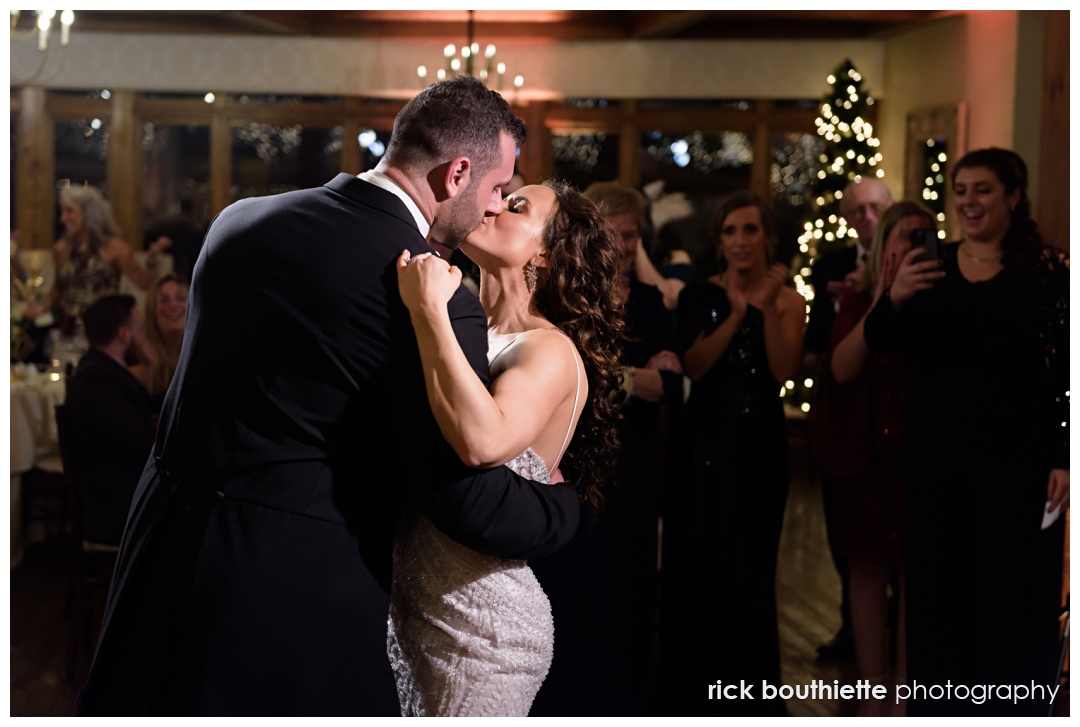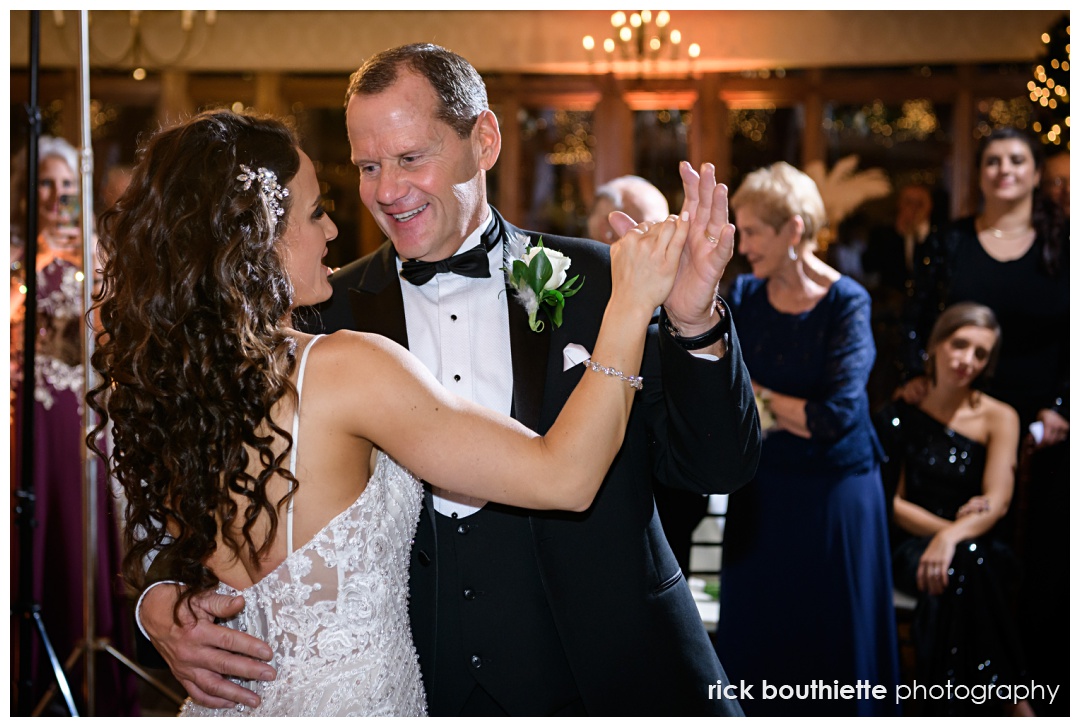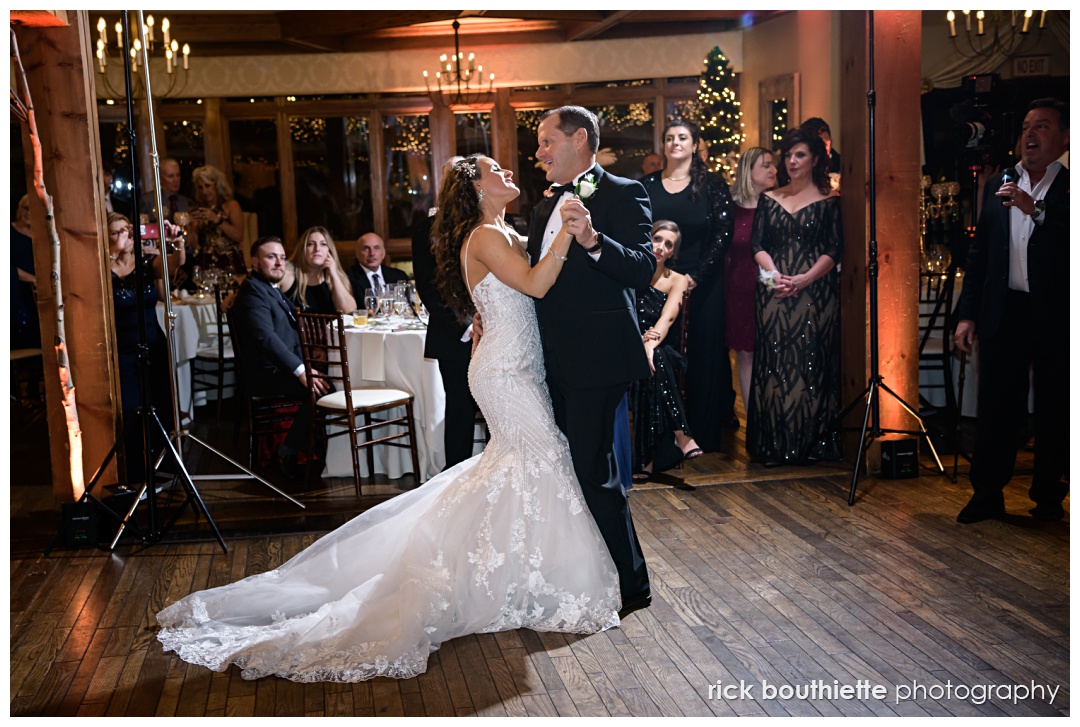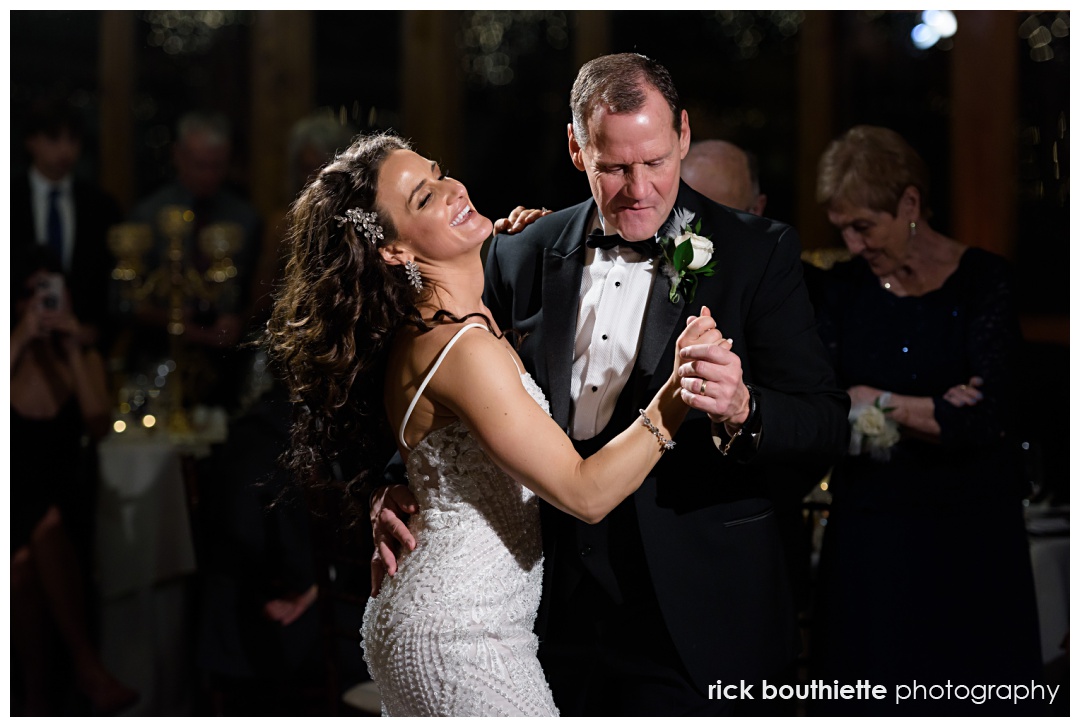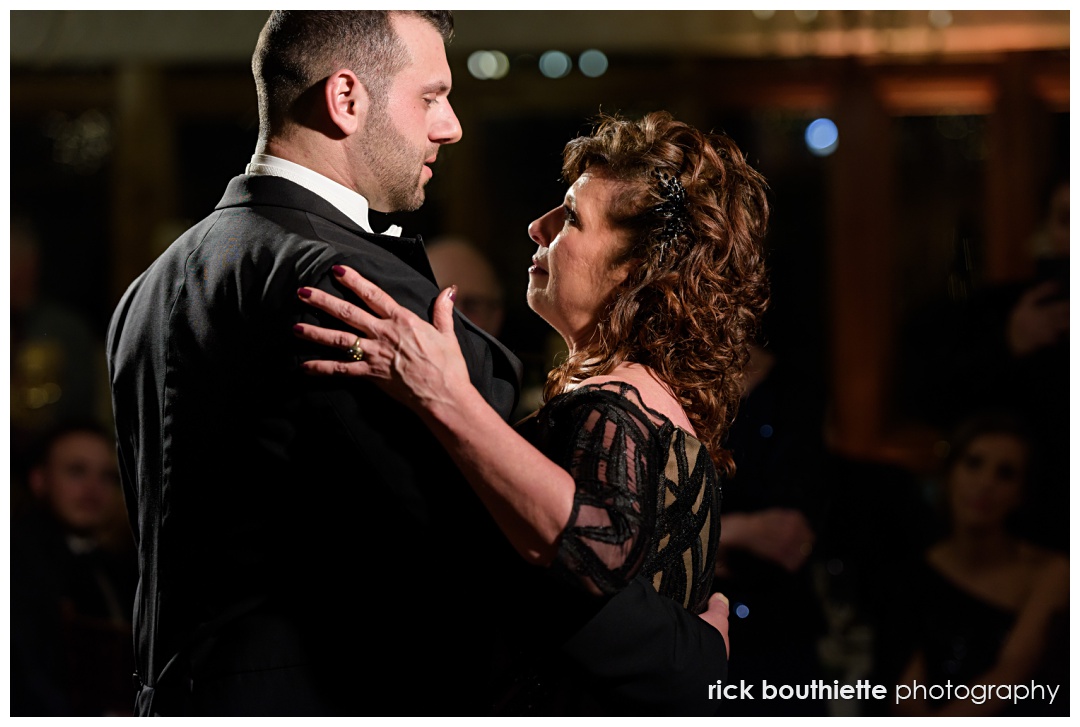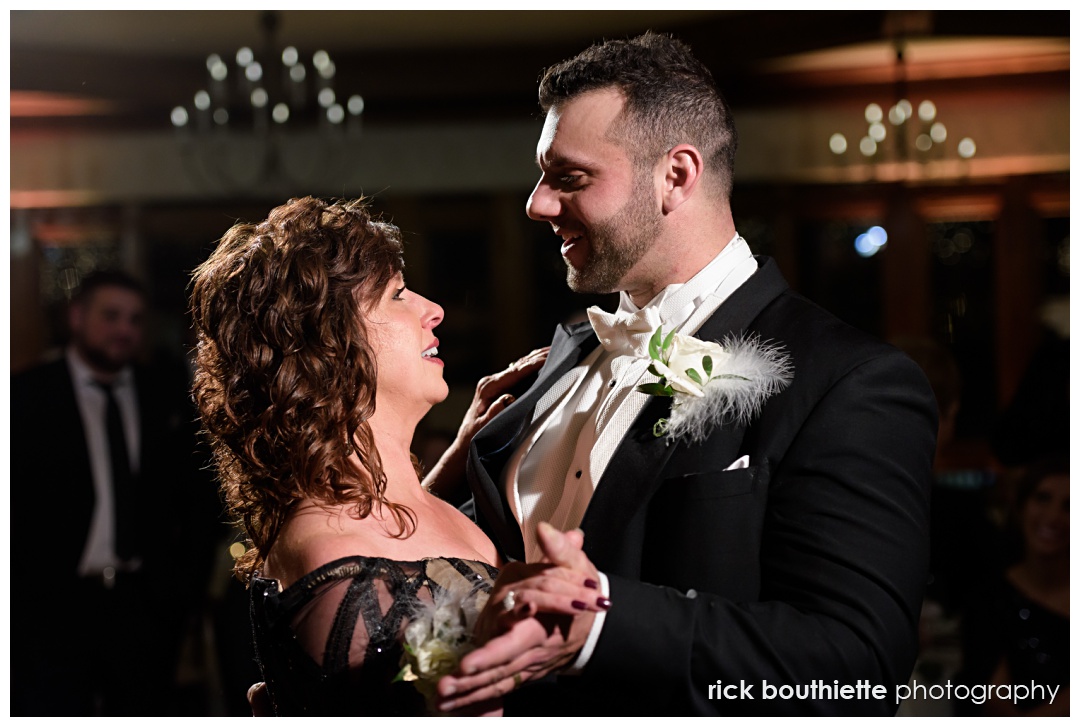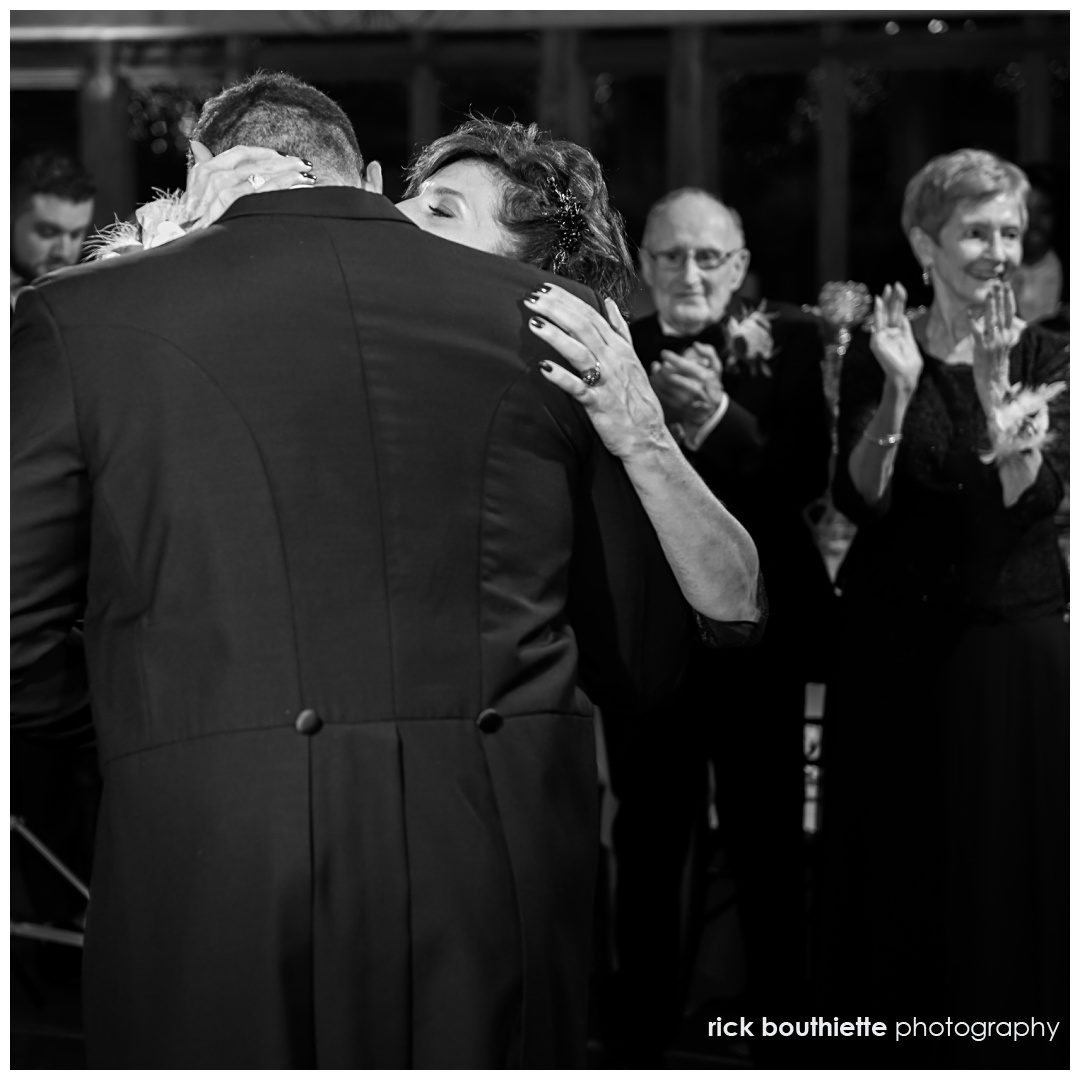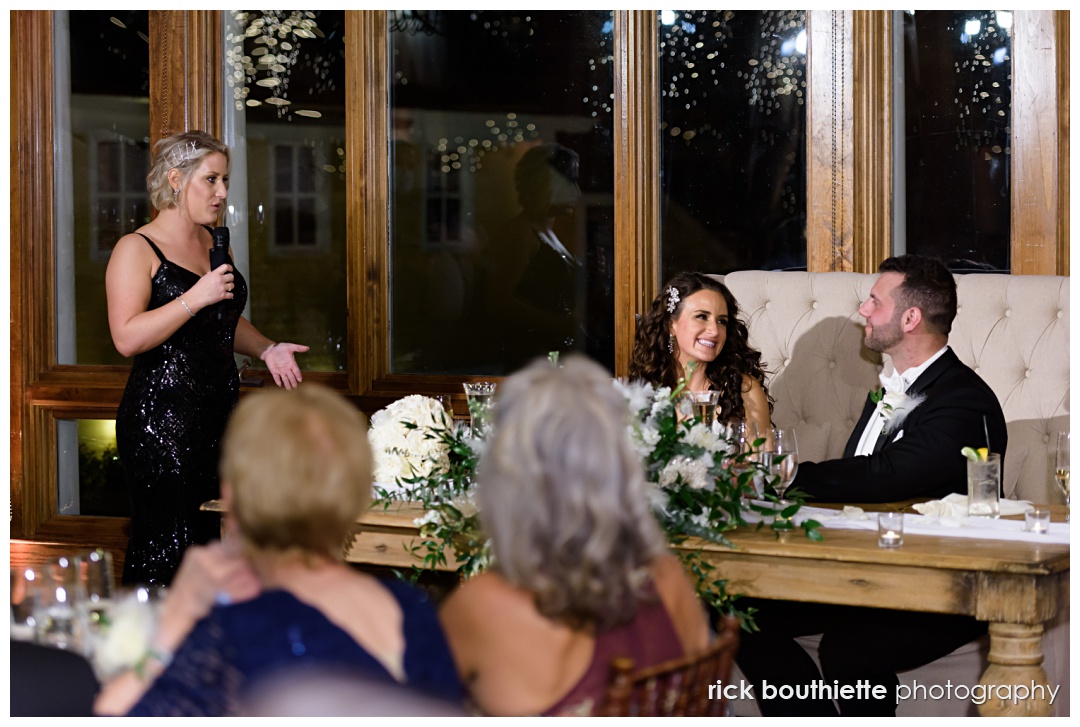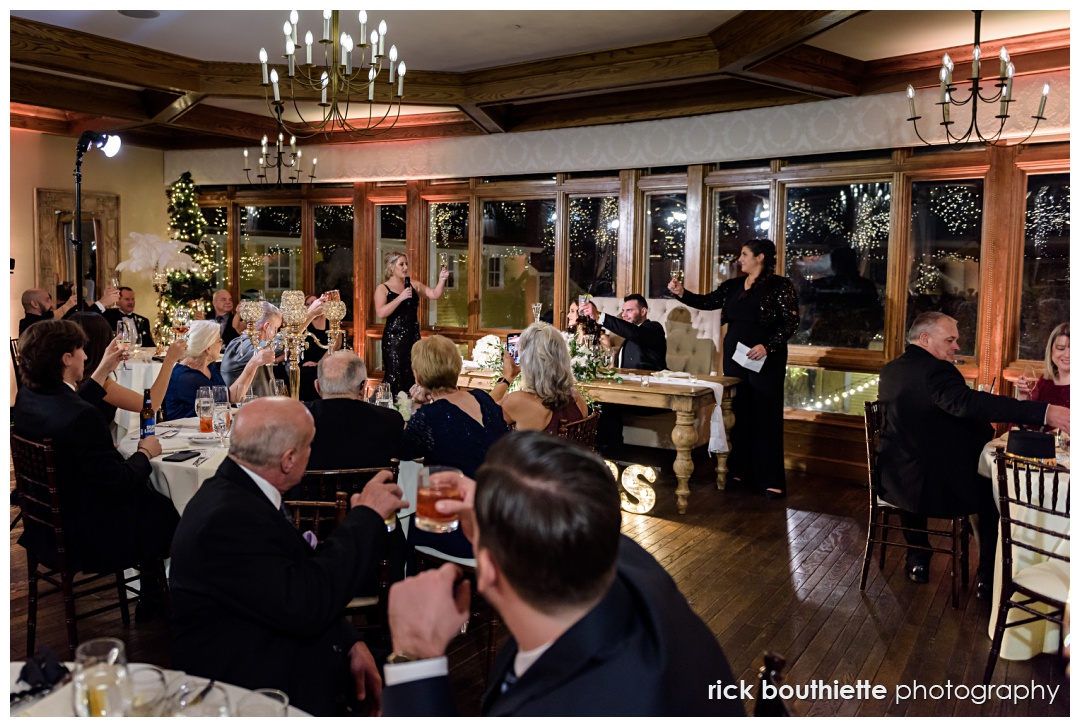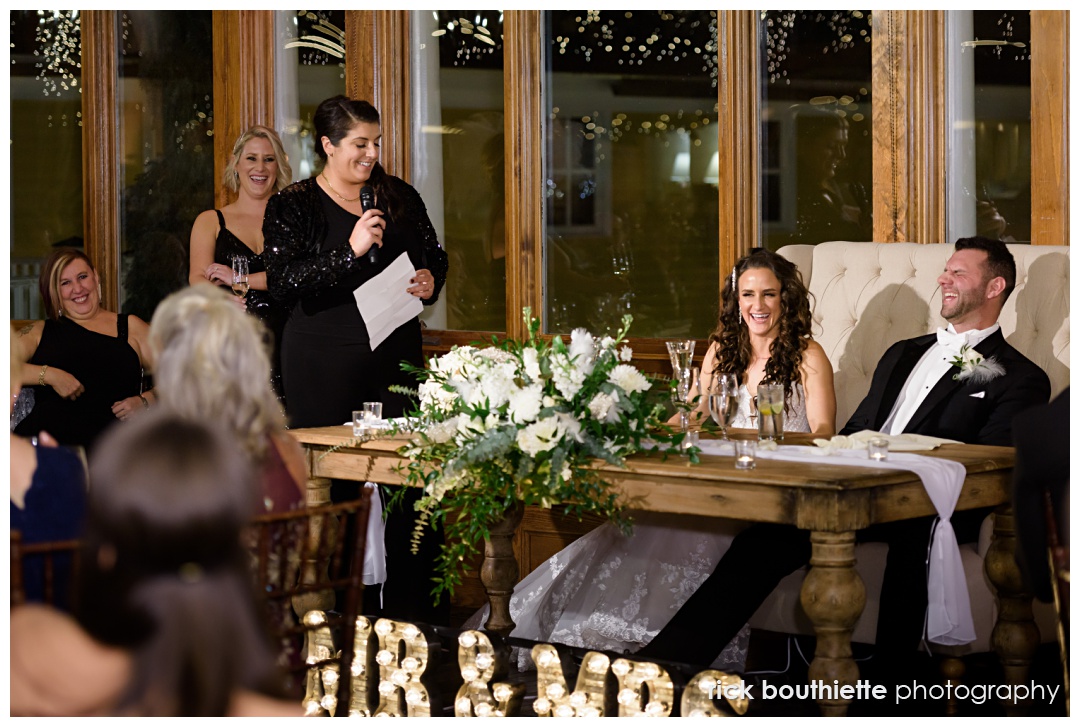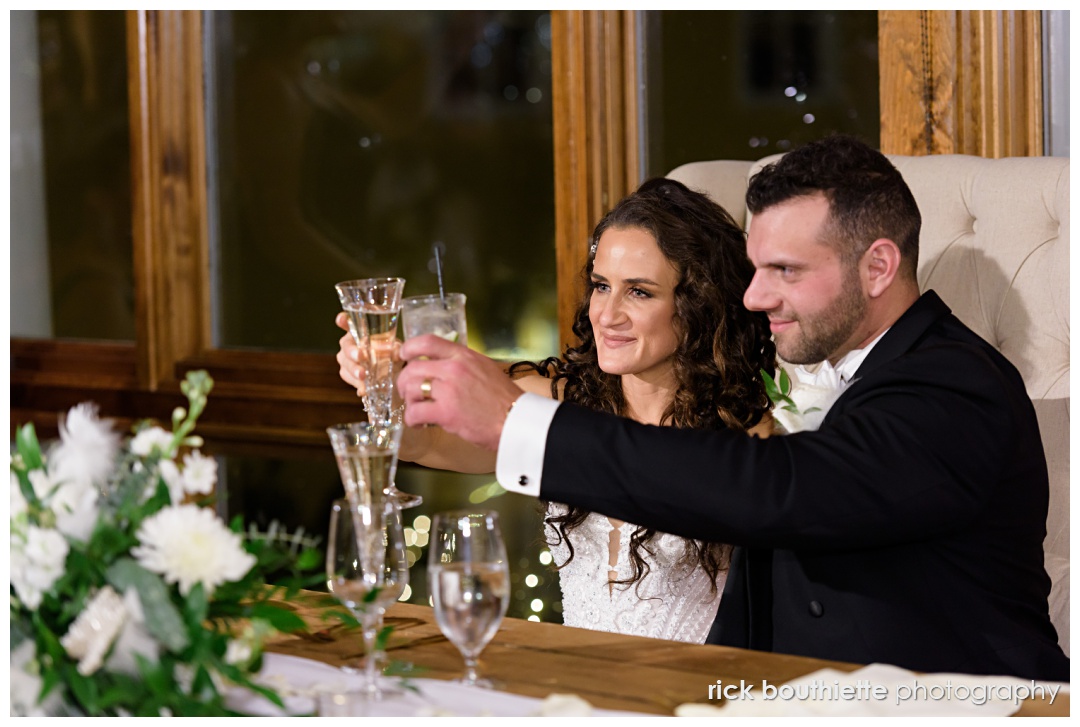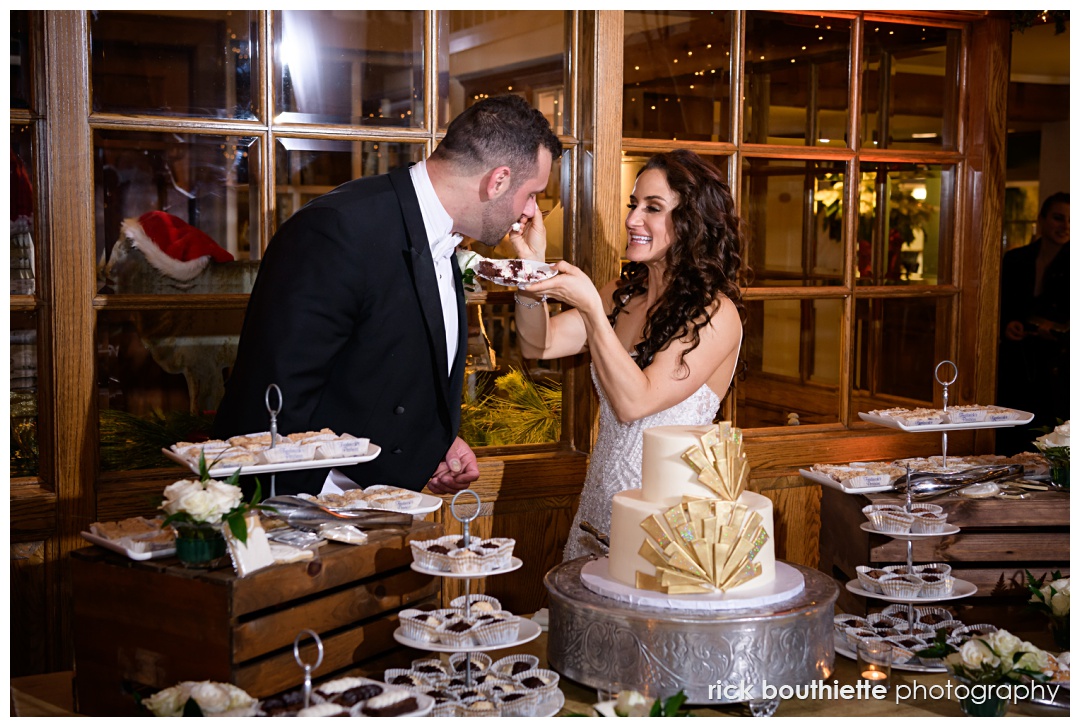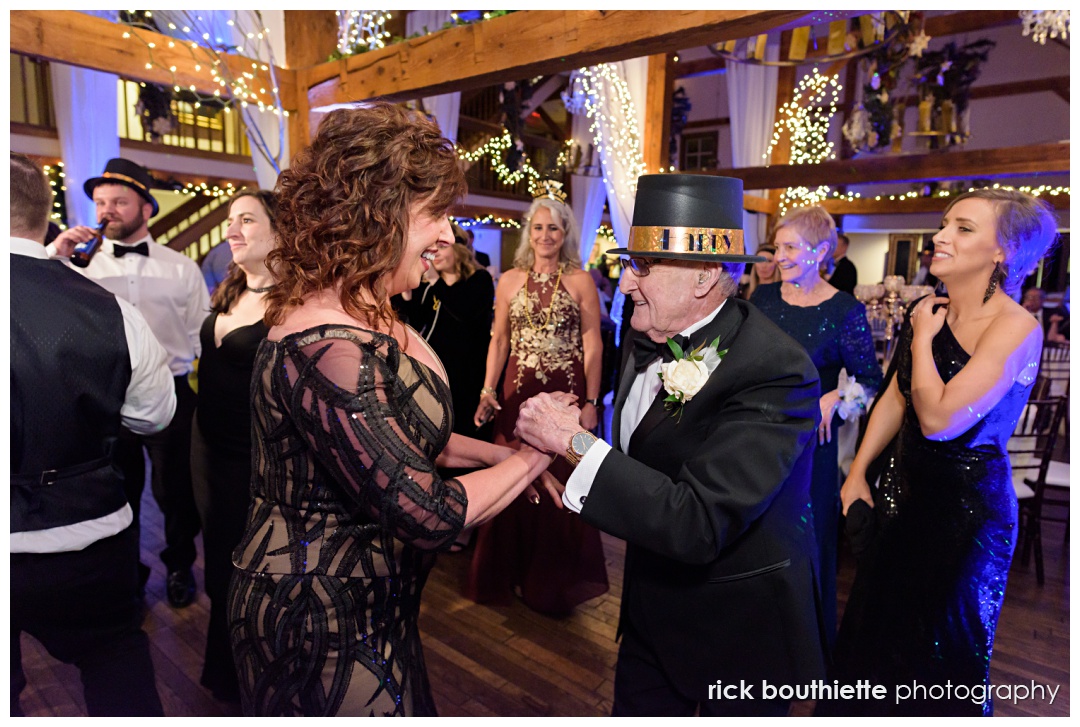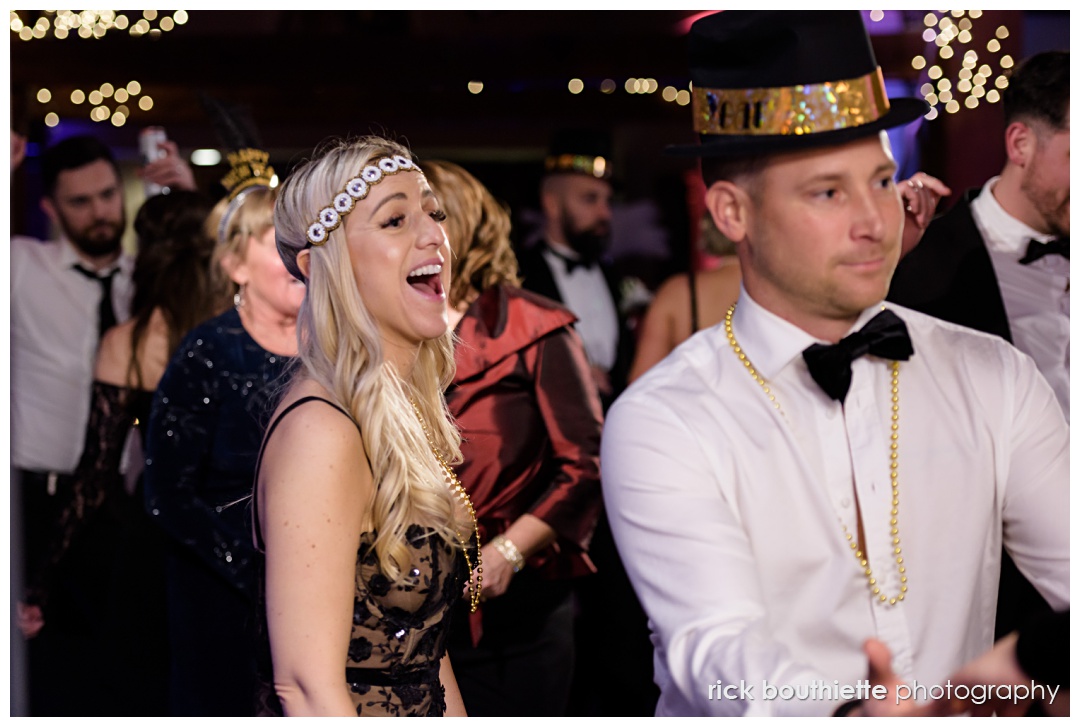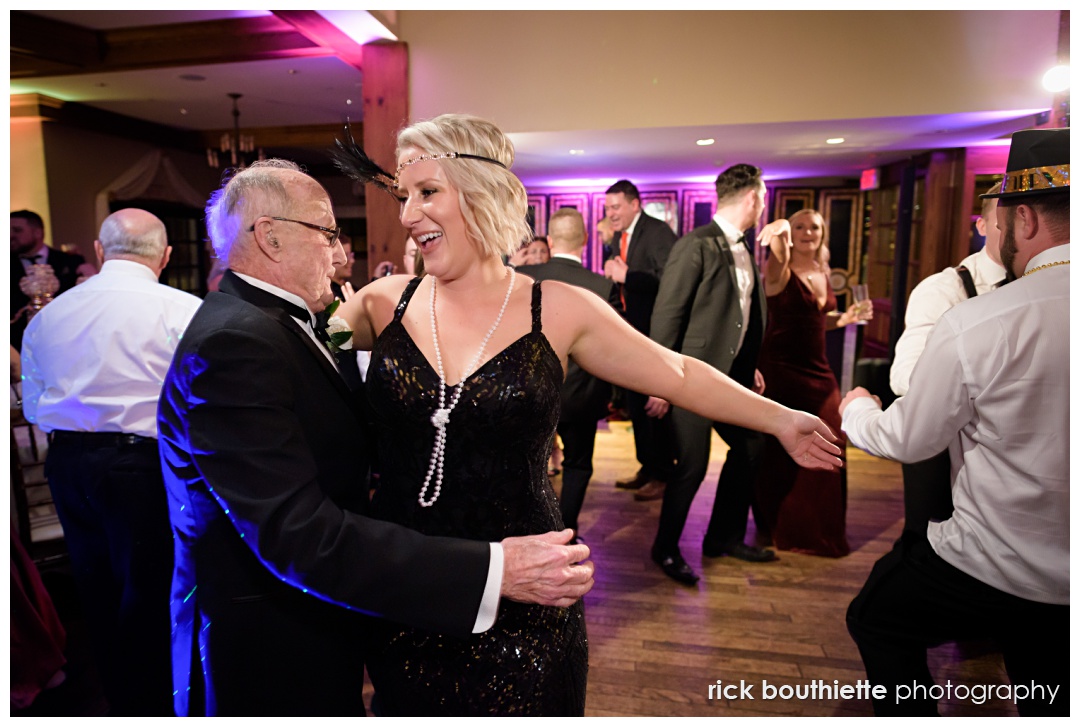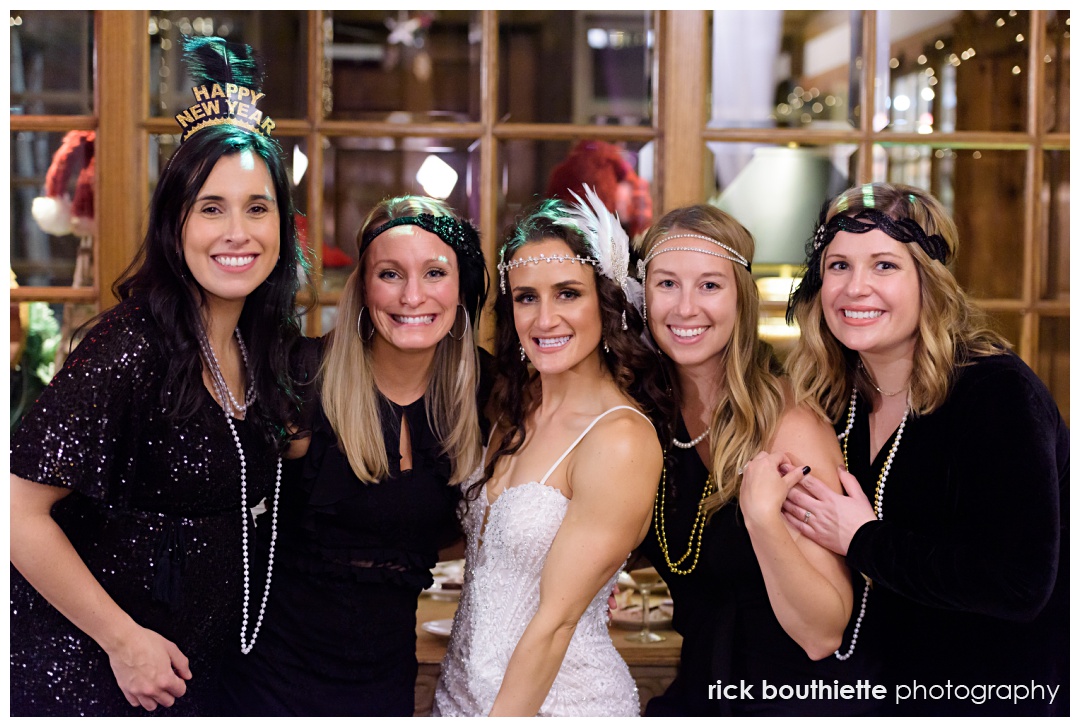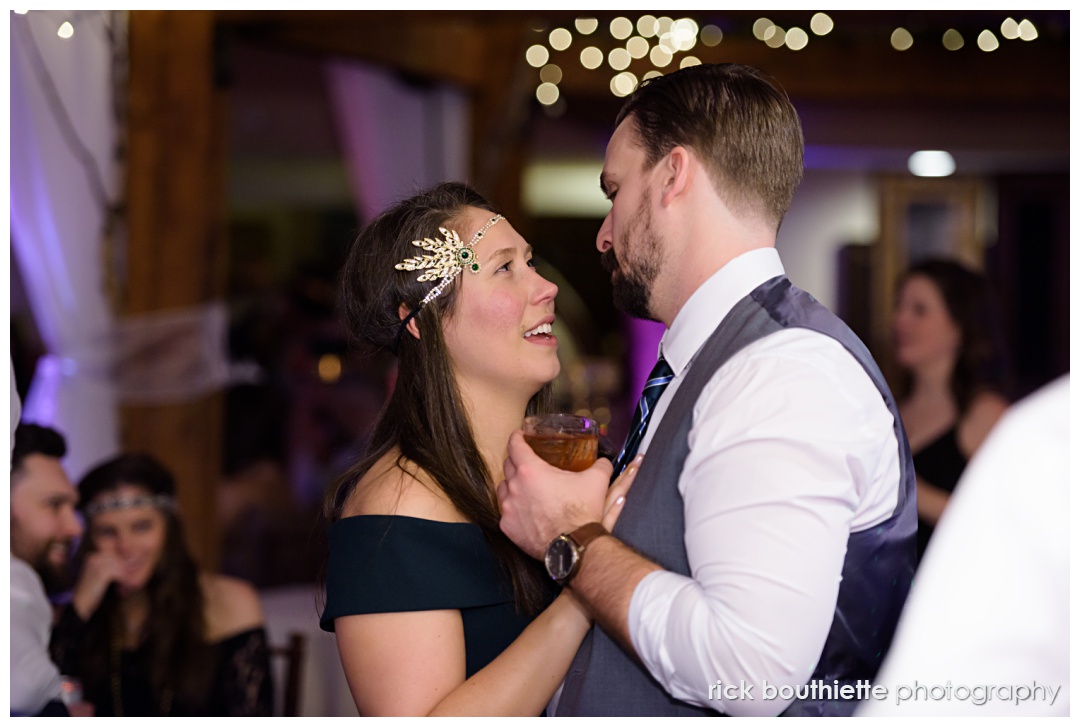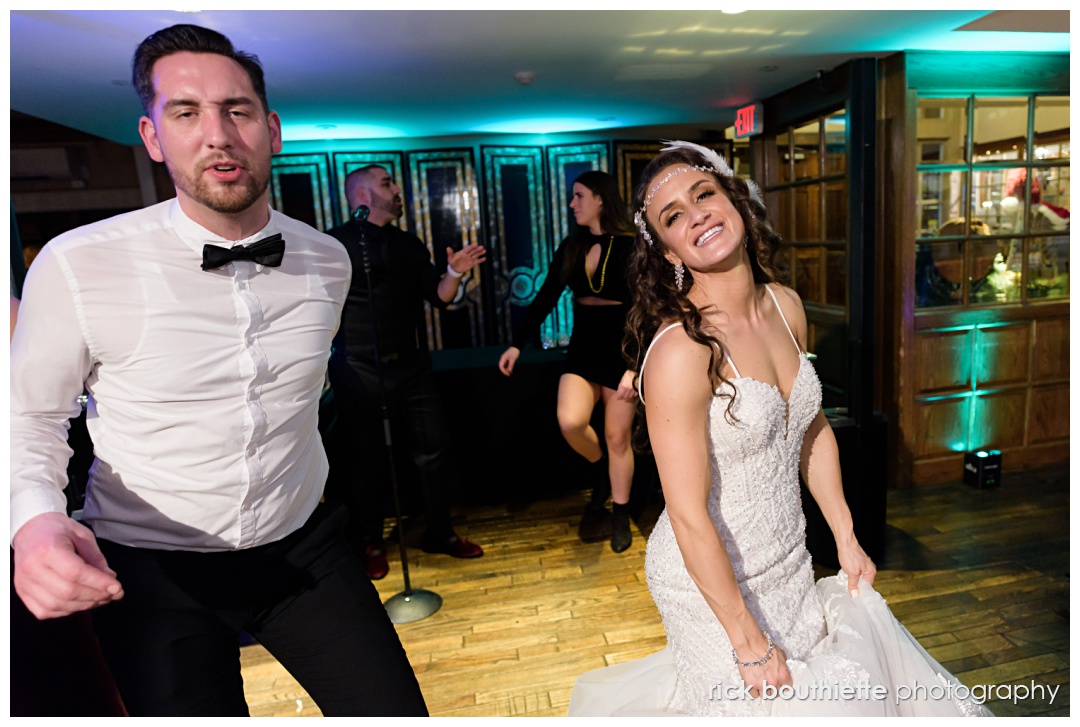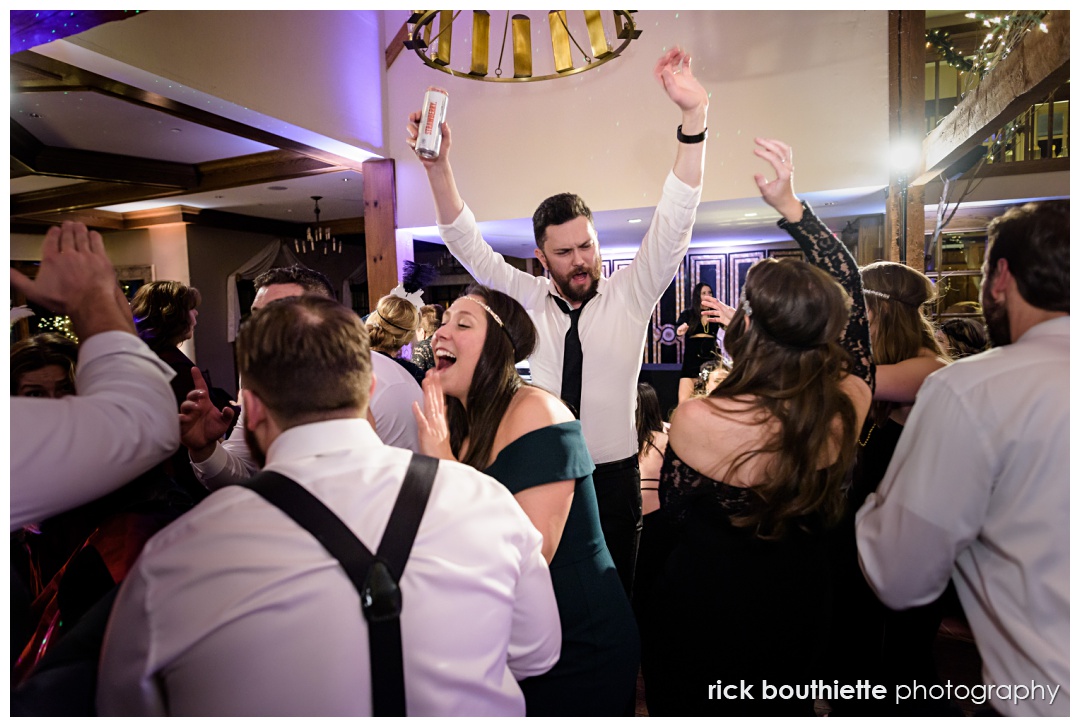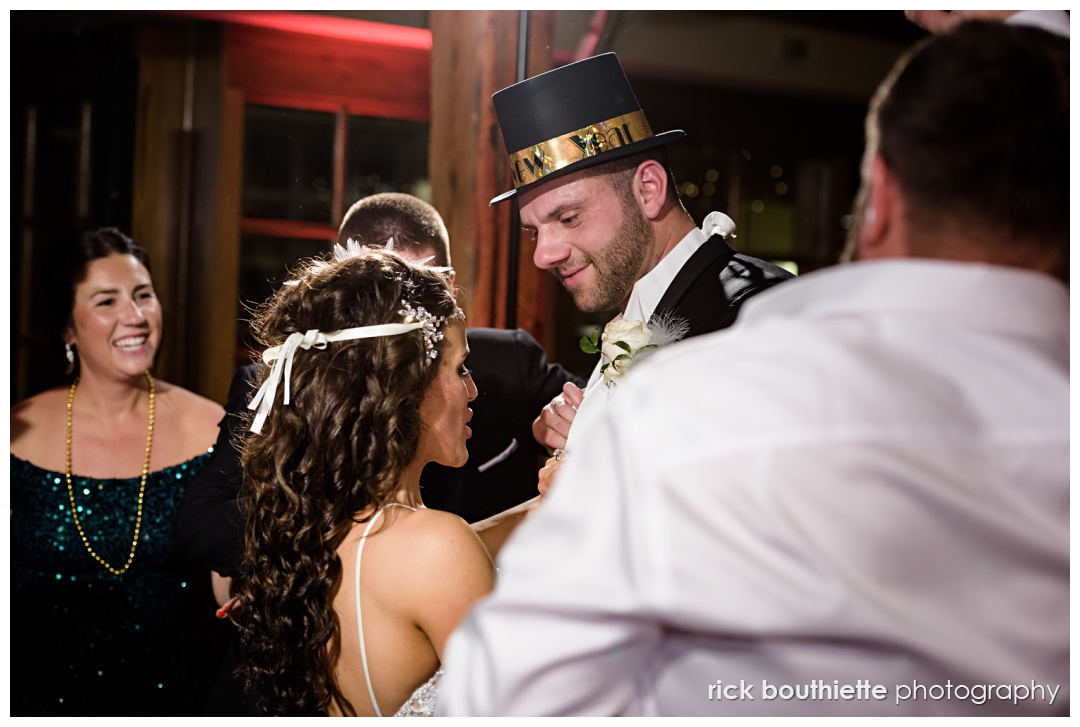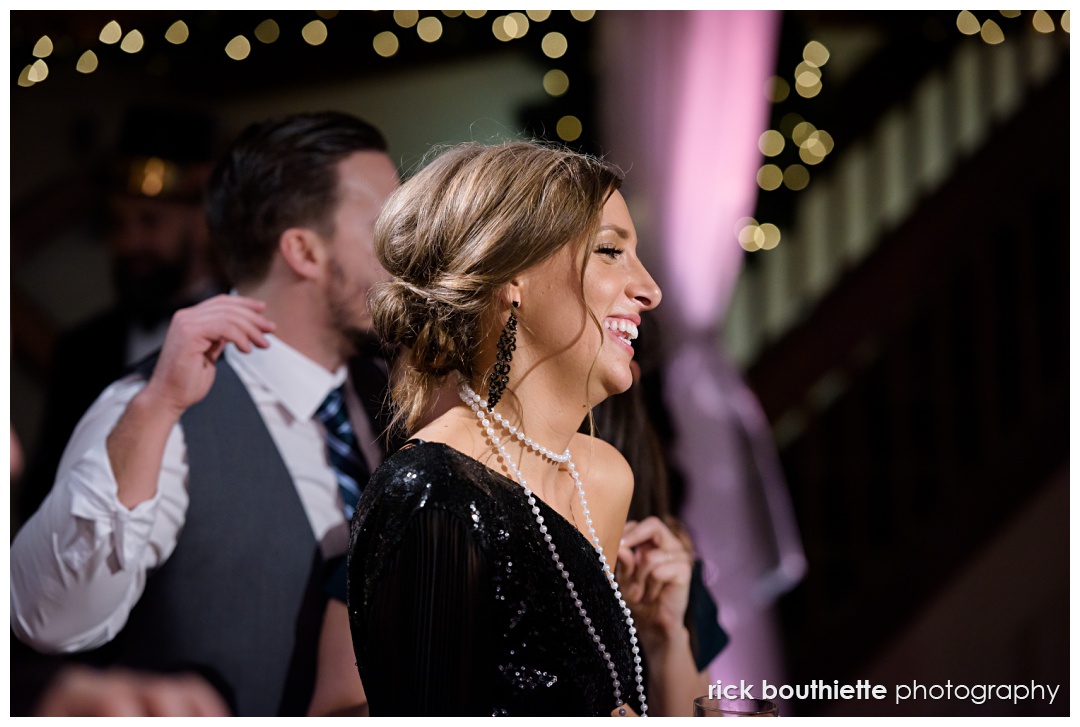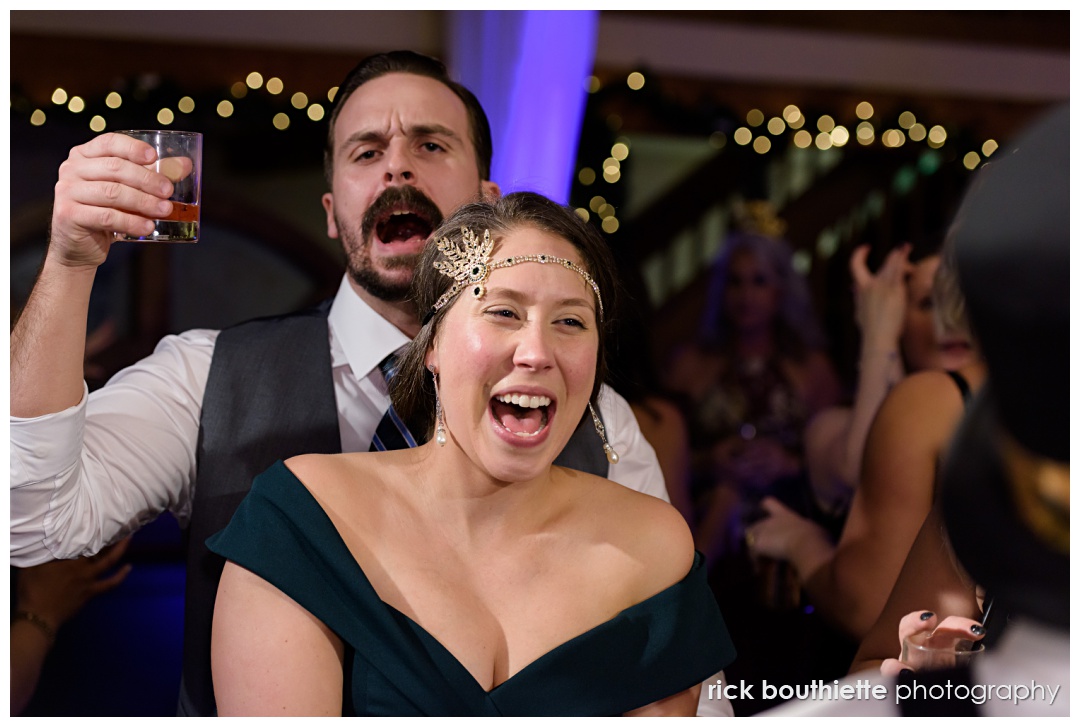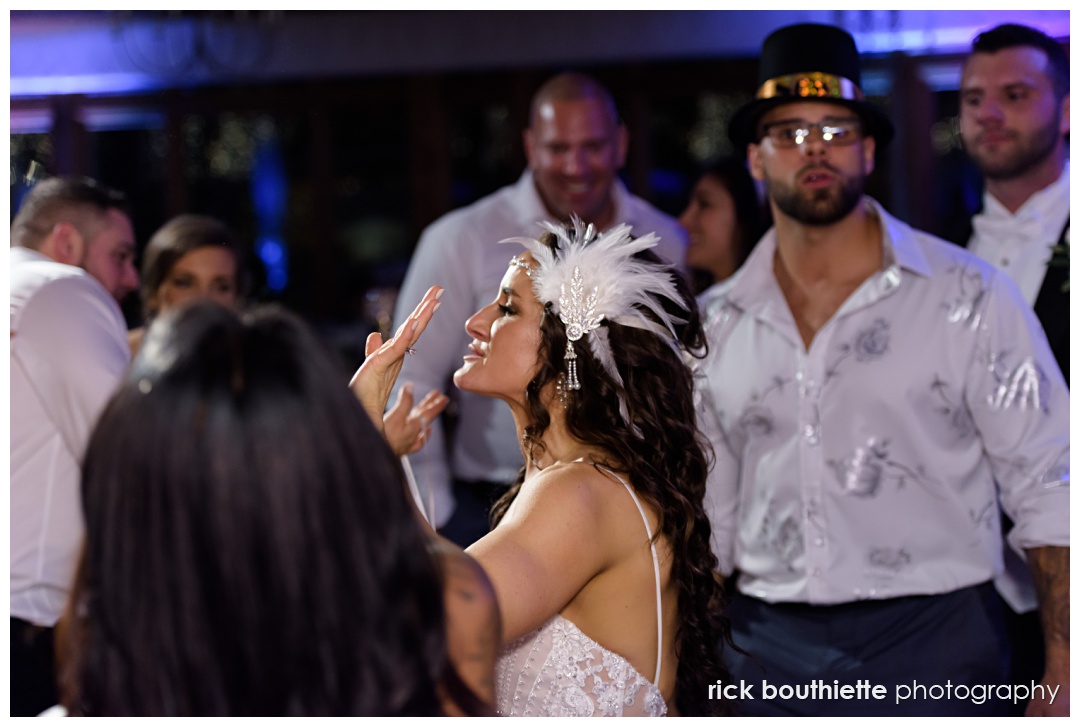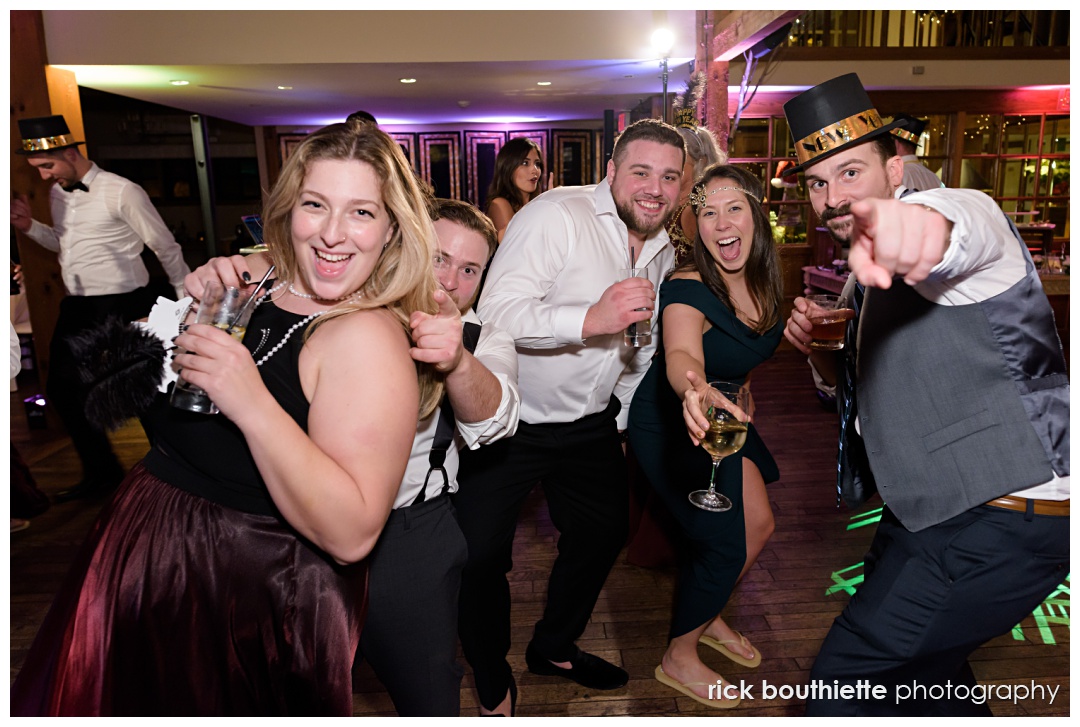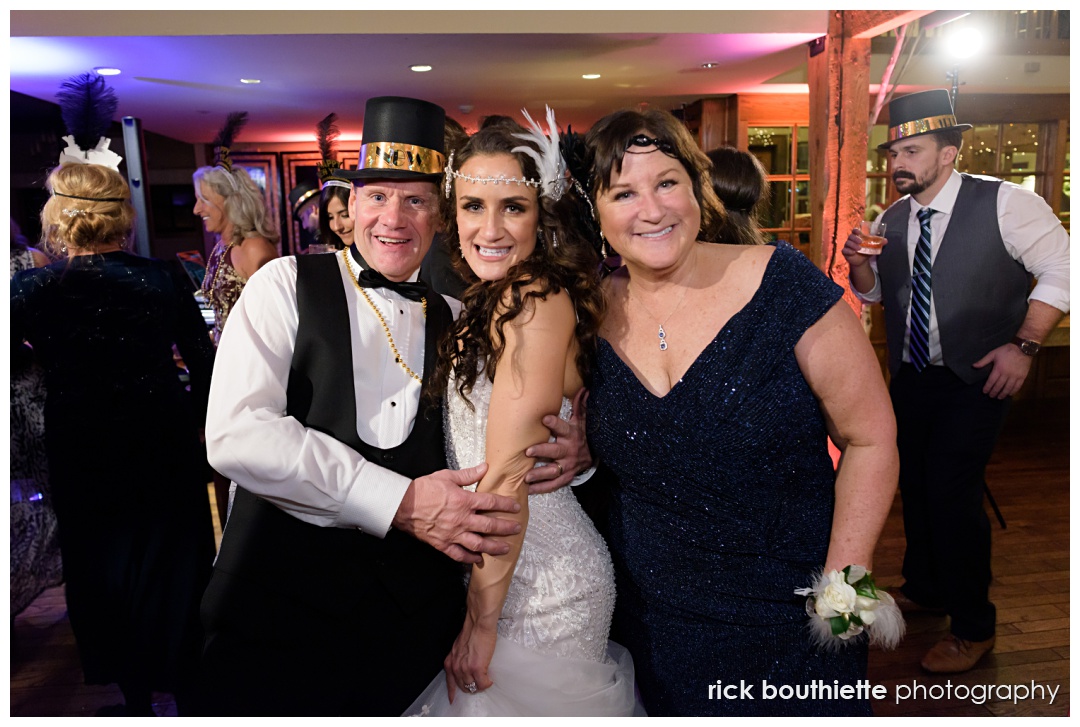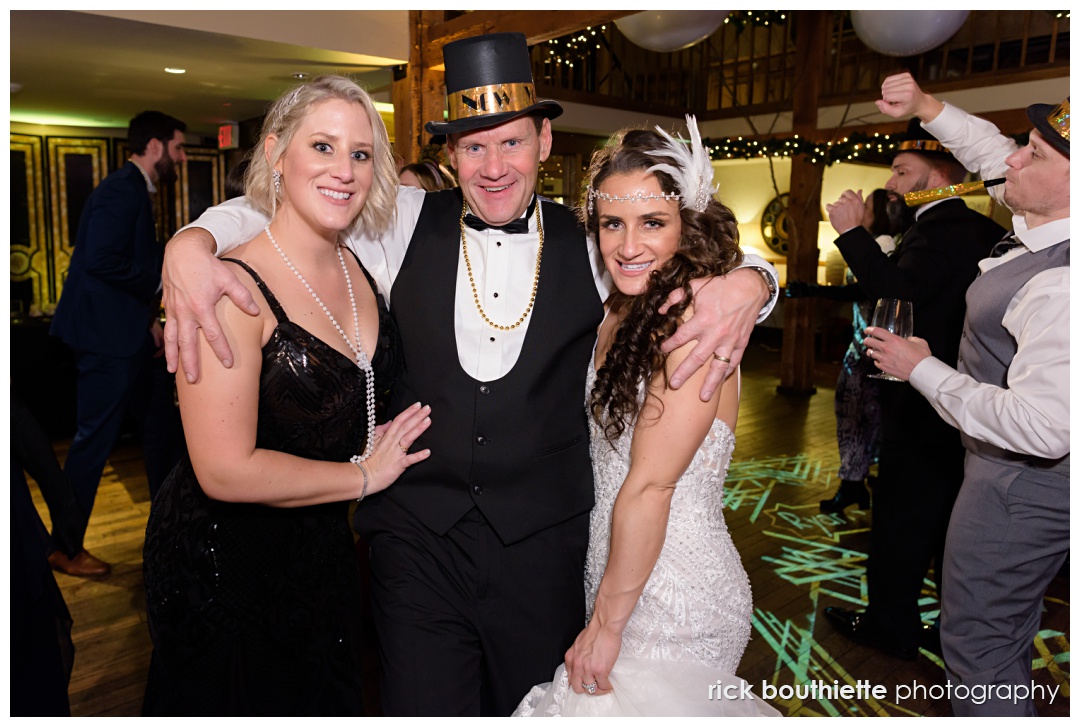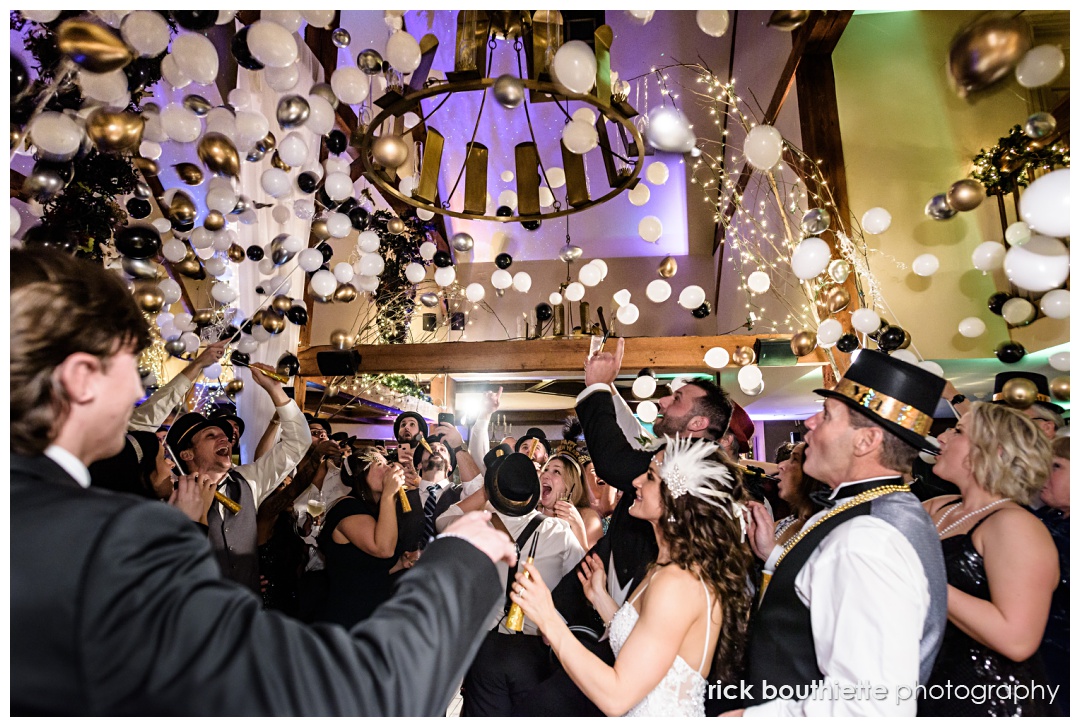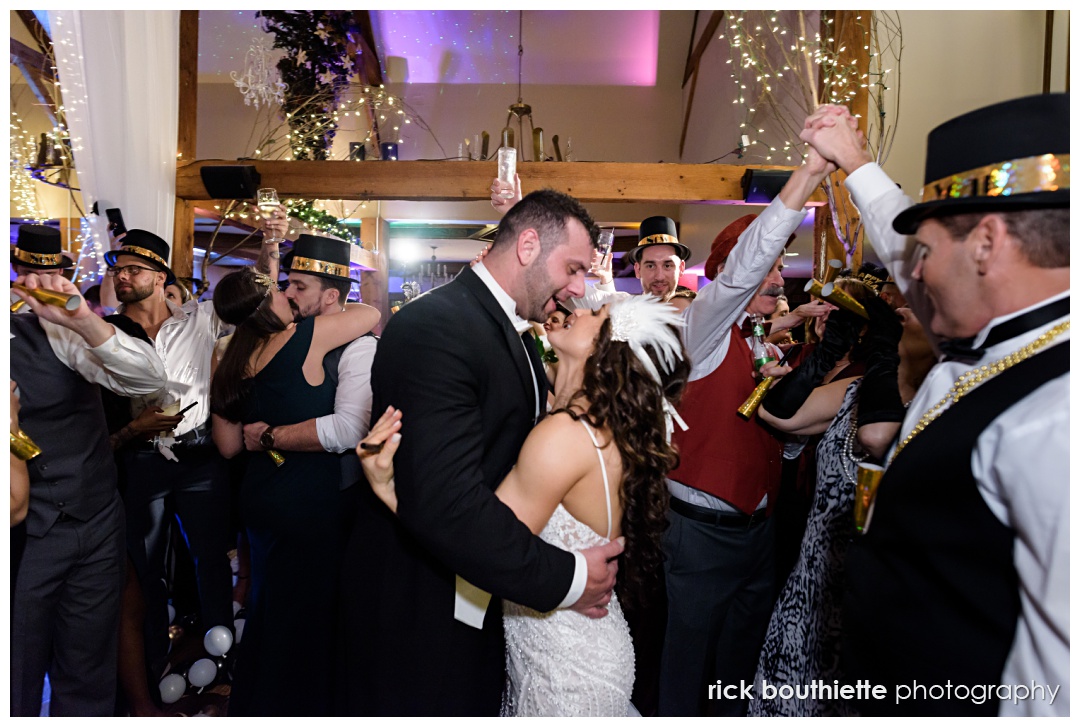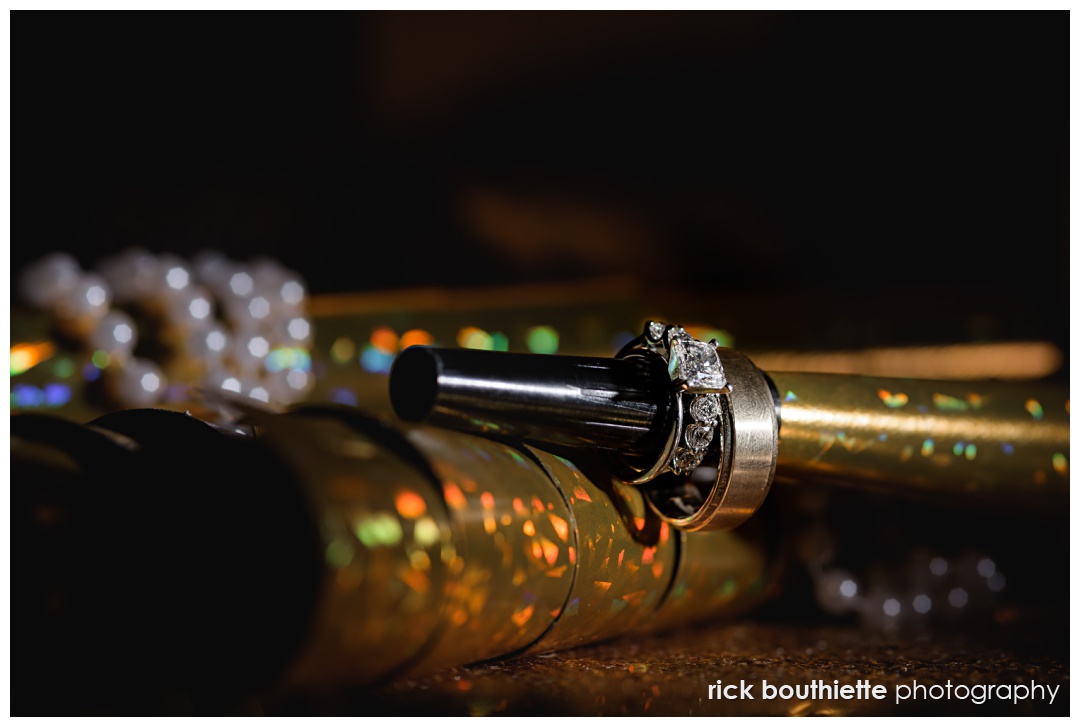 Many thanks to the phenomenal team who made this New Year's Eve wedding so perfect…
New Year's Eve wedding ceremony: Saint Anthony Church
Reception: Bedford Village Inn
Wedding Coordinator: Olivia Schadlick at Bedford Village Inn
Videographer: Mike Gentile at LIFI Media Production
Florist: Chalifour Flowers
Cake: Frederick's Pastries
DJ/MC: Chad Ardizzoni – Get Down Tonight Entertainment
Dress: Modern Bride, Alexandra's Fall River
Menswear: Modern Bride
Makeup: Shaunna Legatos
Hair Styling: Heather Morin
Performer: Tony Martelli
Drapery: Perfect Parties Luxury Linens and Décor
Bagpiper: Skip Hebert
Midnight Balloon Drop: Eye Candy Balloons
Photography: Rick Bouthiette Photography
New Year's Eve Wedding Photography from Rick Bouthiette Photography
We capture special moments every day, and we would love to tell your story through photography. If you're planning your own New Year's Eve wedding, we are here to take elegant, professional photos that you will remember forever. To learn more about our wedding photography and other services, give us a call at 603-361-2216.